سرفصل های مهم
فصل 12
توضیح مختصر
زمان مطالعه

20 دقیقه

سطح

خیلی سخت
دانلود اپلیکیشن «زیبوک»
این فصل را می‌توانید به بهترین شکل و با امکانات عالی در اپلیکیشن «زیبوک» بخوانید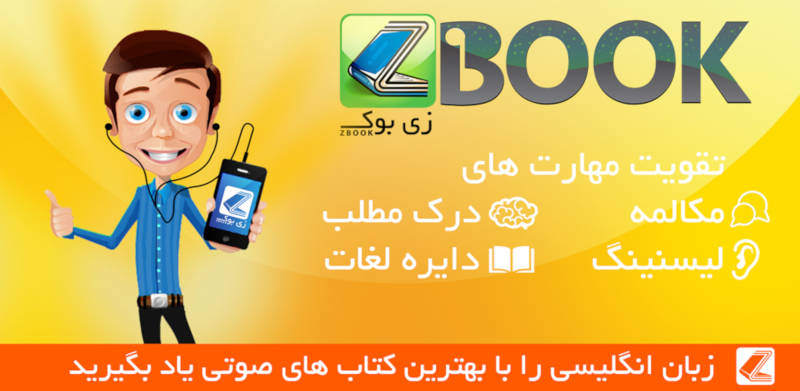 متن انگلیسی فصل
CHAPTER TWELVE
Life in the Kingdom of Oskar Schindler
Oskar Schindler ran his little kingdom at Brinnlitz under the careful watch of Commandant Josef Liepold in his office outside the gate of the DEF building, and under the official control of Commandant Hassebroeck at Gross-Rosen. Somehow, though, even with watchful Nazi eyes observing every move, Schindler managed to do things his way.
If it was discovered that a prisoner had brought typhoid fever into the Brinnlitz camp, not only would that prisoner be shot, but also the camp would be closed and the rest of the prisoners would be sent to the typhoid barracks of Birkenau to die.
On one of Oskar's morning visits to the medical unit in the camp, one of the Jewish doctors told him that there were two possible cases of typhoid fever among the women. The disease was carried from person to person by louse bites, and it was impossible to control the huge population of lice that lived on the prisoners.
So Oskar ordered the doctors to isolate the two women by putting them in the basement. He then ordered his workers to begin building a de-lousing unit with showers, a laundry and a disinfection room as quickly as possible; in this way he stopped the spread of the disease before it had a chance to get started. Regular meals also took care of most of the prisoners' stomach complaints. In all of war-torn Europe, only the Jews who were lucky enough to be in Brinnlitz were fed enough to live on.
'You have to remember,' said a prisoner of Oskar's camp years later, 'that Brinnlitz was hard. But compared to any other camp, it was heaven!'
'And Schindler? Did he eat the same meals as the prisoners?'
The former prisoner laughed at such a question. 'Schindler? Why would Schindler cut his rations? He was the Herr Director.'
After a pause, the man continued, 'You don't understand. We were grateful to be there. There was nowhere else to be.'
After finishing work on the new de-lousing unit one evening, Leopold Pfefferberg and another male prisoner climbed to the top of the DEF building to bathe in a water tank on the roof. The water was warm up there from the heat of the machines, and when you climbed into the tank you could not be seen from the floor.
Dragging themselves up, the two prisoners were amazed to find the tank already occupied. Huge Oskar Schindler was sharing the bath with a beautiful blonde SS girl, whose healthy golden breasts floated on the surface. The two men apologized and left, shaking their heads and laughing like schoolboys.
Soon afterwards Schindler wandered into one of his workshops to talk to Moshe Bejski, a young artist.
'Could you make a rubber stamp like the one used on these official papers?' Oskar asked, as he showed Bejski a document from the Food and Agriculture Department in Krakow.
Bejski began his new job immediately and became an expert at copying Nazi stamps which Oskar could then use on all sorts of official documents. Prisoners could now do work outside the factory, such as driving by truck to Brno or Olomouc to collect loads of bread, black market petrol, flour or cigarettes.
In the Krakow years DEF had produced a vast quantity of enamelware and a smaller amount of weapons which had made a fortune for Oskar Schindler, but the factory in Brinnlitz produced nothing of any worth at all. As Oskar would claim, 'We had difficulties with the production of weapons and bullets.'
Because DEF did not produce anything that was exactly right, Oskar was getting a bad name at the Weapons Ministry, and other factory managers and owners were getting more and more angry with DEF. The factory system was planned so that one workshop made bullets and another made guns, so if Oskar's prisoners made bullets that were the wrong size, for example, both DEF and the factory that made the weapons for those bullets looked bad.
Oskar celebrated when his bullets or guns did not work because he did not want to help the Nazis kill more people, but as this went on, he also had to find more and more clever ways to protect his business and his Jews. Even in 1945 there was a series of inspections at DEF when Nazi officials and engineers marched through the factory with their checklists. Oskar used his old tricks and started these official visits with a very good lunch and several bottles of excellent wine. In the Third Reich there were no longer as many good meals for minor officials as there had been. Prisoners standing at their machines would report that the uniformed inspectors smelled of alcohol and were unsteady on their feet as they tried to concentrate on their task.
The prisoners also had their own tricks. The skilled electricians and engineers among them adjusted the machines so that they looked normal and efficient, but they did not perform properly. Some machines, for example, did not reach the correct temperature, or the size of a bullet was just a tiny bit too big. These problems could not be seen in an inspection, but they meant that DEF never produced any workable weapons or bullets.
There were complaints about the Brinnlitz factory from local officials as well, and Oskar regularly gave important men from the surrounding areas a tour of the factory and a good dinner. But after his third arrest Commandant Liepold and the Hoffman brothers, owners of the DEF building, wrote to every Nazi office they could think of to complain about Oskar Schindler and his morals, his law-breaking and his love of Jews. Oskar heard about the attacks on him and invited two of his old friends to Brinnlitz.
The first was Ernst Hahn, second in command of the Berlin office of services to SS families, and with him he brought Franz Bosch, a frequent guest at Amon Goeth's parties at Plaszow. Both men were famous drunks and both of them loved the sociable Oskar Schindler and saw him as a man, like them, who knew how to enjoy the finer things in life.
The two men arrived looking like leaders from the early grand days of the Nazi Party in their splendid Nazi uniforms, complete with military decorations and ribbons. Commandant Liepold was invited to join them for dinner and felt like a schoolboy at the grown-ups' table. He left knowing that if he wrote complaining letters to distant authorities, they were likely to land on the desk of an old drinking companion of the Herr Director, and that could prove to be more dangerous for him than for Schindler.
The next morning Oskar was seen driving through Zwittau, laughing and joking with these elegant, handsome men from Berlin. He hated both Hahn and Bosch, but he was an expert at acting whatever role was necessary to protect his workers. The local Nazis stood on the pavements and waved as this wonderful display of Reich power passed by.
Down in the basement of DEF, one of the two women who had had typhoid fever still remained isolated. Luisa's fevers kept returning. She remained in the basement, well fed and well looked after, but as white as a ghost and still carrying the infection. She understood that she was in the only space in Europe in which she would be allowed to live.
One morning as Luisa lay in her bed, she heard the heavy boots of three men coming down the stairs and she tensed, expecting the worst. It was the Herr Director with two official inspectors from Gross-Rosen. Luisa was partly hidden behind a large heater, but Schindler did not try to hide her. Instead he came and stood at the end of her bed and talked about her as if she was not there.
'This is a Jewish girl,' Schindler said in a bored voice. 'I didn't want to put her in the medical unit. She's not infectious, but she has something serious. The doctors say she won't last more than thirty-six hours.'
Then Oskar ignored the girl and told the men about the machines and equipment around them. Luisa closed her eyes and lay very still, but as the men began to climb the stairs she cautiously opened her eyes. Herr Schindler looked back and gave her a quick smile. It was the kind of victory that excited him and kept him working every day for his Jews.
In the spring of 1945, after six months in the basement, Luisa walked out of DEF and into an altered world to continue her life.
Oskar's old drinking friends sometimes thought of him as the victim of a Jewish fever, and they were not using literary language. They believed that he had a real disease, one that he had caught and could not be blamed for. They even believed that this brain fever was highly infectious, and they pointed to men like Sussmuth as proof of this.
Over the winter of 1944-45, Oskar and Sussmuth managed to get 3,000 more women out of some of the biggest camps and into sub-camps in Czechoslovakia by finding small factories which needed workers. With Oskar's influence and charm, and Sussmuth's clever paperwork, the pair convinced the authorities to send groups of 300-500 women at a time into typically tiny rural factories, where they had a chance of escaping the death orders that reached the bigger camps in the spring of 1945.
While this was going on, Oskar continued to search for other ways to rescue more Jews; through Sussmuth again, he applied for an extra thirty metalworkers. Eventually he got these thirty men, but not before another dramatic journey.
Moshe Henigman, one of the prisoners, wrote about this trip after the war: 'A short time after Christmas 1944, 10,000 prisoners from Auschwitz III were lined up and marched away towards Gross-Rosen. We heard that we were being taken to work in the area's factory camps, but if the Nazis wanted us to work, they didn't plan the journey very well. It was a bitterly cold time of year and we had no food as we walked along. At the beginning of each stage of the march, anyone who had trouble walking or had a cough was shot. After ten days there were only 1,200 of the original 10,000 left alive, and each day as we continued, the weak were separated out and killed.
'Then one day thirty of us heard our names called, and we were put into a boxcar. We were even given food for the trip, which was unbelievable. Then we arrived at Brinnlitz and thought we'd died and gone to heaven. Schindler even let us rest and build up our strength before going to work. After what we had been through, it was hard to believe that men like him still existed.'
Dr Steinberg, working at a small labour camp in the Sudeten hills, also had a story to tell about Schindler's kind but dangerous behaviour. 'I was the doctor at a camp which made aircraft parts. There were about 400 prisoners, with a very poor diet and an extremely heavy workload.
'I heard rumours that this man Schindler was running a civilized camp at Brinnlitz, so I managed to get a factory truck to use and went to visit him. I told him about the conditions in my camp and, without hesitating, he worked out a way for me to visit Brinnlitz twice a week and get extra food. I don't know exactly how many kilograms of food I picked up over those months, but if the Brinnlitz supplies had not been available, at least fifty more of our prisoners would have died by spring.'
By January 1945 the Nazis were closing down some of the factories inside Auschwitz itself, and in the middle of that month 120 workers from the cement factory were thrown into two boxcars. They travelled for ten days without food and with the doors of the train frozen shut. A boy remembered that they scratched the ice off the inside walls to get enough water to keep themselves alive. The train stopped at Birkenau and at other camps, but the doors of their boxcars remained shut; they had no industrial value and the commandants did not want the responsibility of either housing or killing them.
Finally, on a freezing morning at the end of January, the two boxcars were abandoned in the rail yards at Zwittau. It was probably Oskar's brother-in-law who telephoned him to report cries and scratching noises from inside the cars. Oskar told him to move the two boxcars to Brinnlitz.
Leopold Pfefferberg was called to bring his tools and cut the frozen doors open. In each boxcar, they saw a pile of stiff and twisted bodies which no longer looked human. The hundred survivors each weighed less than thirty-four kilograms, they smelled terrible and their skin had turned black from the cold. The condition of both the dead and the living reminded the Brinnlitz Jews of what was happening outside Schindler's kingdom. When they were inside the factory, Emilie Schindler and the doctors made sure that these 'workers' all survived.
Into this strange factory which employed the weak and hungry and which produced nothing useful came Amon Goeth in the early days of 1945. He had been released from prison because of serious health problems, although the SS were continuing their investigation of his affairs. No one was sure what his motives were for this visit. Was he looking for a managerial job in Oskar's factory? Did he need money and want a loan? Had Oskar acted as his agent in a business deal? Or was he just hoping to find someone who was still his friend?
A different Amon Goeth walked through the factory that day. He was much thinner and his face showed the signs of illness and worry, but for the former residents of Plaszow this man still represented evil. Some people turned their heads away from him and spat; others, like Helen Hirsch, could not move when they saw him. Surely the former commandant had no power in Oskar's kingdom, but the prisoners could not be sure. He was still Amon Goeth and he had a presence, a habit of authority. Thirty years later Leopold Pfefferberg said, 'When you saw Goeth, even in your dreams, you saw death.'
Everyone felt a sense of relief when Oskar led him through the factory on the third day on his way back to the station at Zwittau. The prisoners were now rid of their old commandant, and at the time of Oskar's thirty-seventh birthday on 28 April 1945 he was scheming to get rid of Commandant Liepold as well.
In the week before the birthday celebrations an order from Hassebroeck, who, as we know, was the commandant of Gross-Rosen and in charge of Brinnlitz and 103 other small camps, had reached Liepold's office. The order instructed Liepold to get rid of all his Jewish prisoners by shooting the old and weak immediately and marching the others out of the area in the direction of Mauthausen. The Nazis did not want the approaching Russian army to discover the camps or the prisoners.
It was fortunate for the prisoners in this new phase of danger that neither they nor Liepold ever knew anything about this order. Mietek Pemper, whom we have met as one of Amon Goeth's secretaries, was now working in Commandant Liepold's office and did not hesitate to read his boss's mail. After seeing Hassebroeck's order, Pemper took it directly to Herr Schindler.
'All right,' Oskar said after reading the communication, 'then we must say goodbye to Commandant Liepold.'
Schindler knew that Liepold was the only SS officer in Brinnlitz who was capable of carrying out this death sentence. His deputy, an older man named Motzek, would never be able to murder a large number of human beings so coldly.
Feeling certain of this, Oskar decided to get Liepold out of Brinnlitz and leave Motzek in charge. He wrote letters of complaint against the commandant to important friends in Berlin and to Hassebroeck. He accused the commandant of unnecessarily severe treatment of the prisoners and of threatening to kill them all immediately. Then he reminded the men he was writing to that his labourers were working on secret weapons, and that they were necessary for a final German victory. Even though Hassebroeck was responsible for thousands of deaths and believed that all Jews should be killed when the Russians came near, he was against any of his commandants making a special case of his own prisoners.
Schindler noted that Liepold kept saying that he would like to be in the real fighting, rather than sitting behind a desk. Two days after Oskars birthday Liepold received his orders to join an army unit at the battlefront. Schindler's Jews were now safer under their latest commandant, Herr Motzek, who knew nothing about any recent orders from Hassebroeck.
On 28 April Oskar received a special hand-made box and birthday wishes from the workers and provided two truckloads of white bread for them. Oskar's serious mood was reflected in a speech he made that night to his prisoners and staff as well as to the SS. Leopold Pfefferberg later remembered that he looked around nervously at the SS men with their guns and thought: They will kill this man, and then everything will fall apart.
Schindler's birthday speech contained two main promises. First, that the war and the rule of terror was ending. He spoke as if the SS men standing against the walls were also prisoners who longed for liberation. Then he promised that he would stay at Brinnlitz until the war was officially over. 'And five minutes longer,' he added, promising the Jews that he would not allow them to be taken into the woods to be shot before the Nazis departed.
Oskar delivered his speech calmly, but he later admitted how worried he had been during those last days about what actions might be taken by the SS, or by German army units or advancing Russian soldiers; he knew that these groups were capable of anything. But with their stomachs full and their Herr Director speaking, the prisoners did not sense the terror Oskar felt.
مشارکت کنندگان در این صفحه
تا کنون فردی در بازسازی این صفحه مشارکت نداشته است.
🖊 شما نیز می‌توانید برای مشارکت در ترجمه‌ی این صفحه یا اصلاح متن انگلیسی، به این لینک مراجعه بفرمایید.