سرفصل های مهم
فصل 06
توضیح مختصر
زمان مطالعه

15 دقیقه

سطح

متوسط
دانلود اپلیکیشن «زیبوک»
این فصل را می‌توانید به بهترین شکل و با امکانات عالی در اپلیکیشن «زیبوک» بخوانید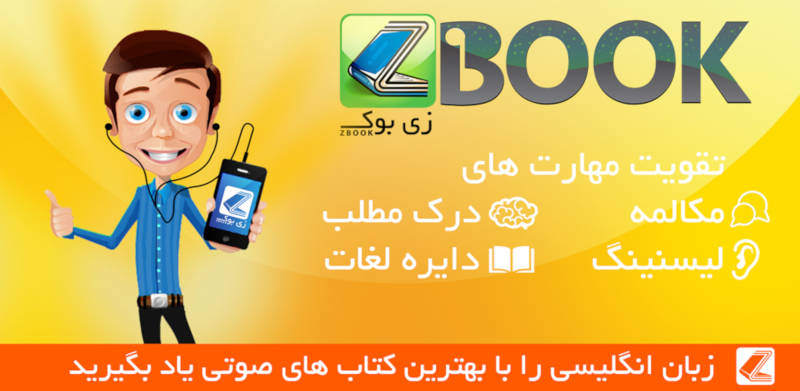 متن انگلیسی فصل
CHAPTER SIX
Amon Goeth Closes Krakow's Ghetto
In February 1943, as Oskar Schindler returned by train from Budapest, where he had predicted that the Krakow ghetto would soon be closed, another young German was on his way to Krakow with orders to do exactly that job. Commandant Amon Goeth and Oskar Schindler could in some ways be described as twins, with Goeth being the evil one. He had been born in the same year as Oskar, had been raised as a Catholic and had studied engineering at secondary school. Like Oskar, Amon Goeth was a huge, tall man with a weakness for good food, alcohol, splendid clothes and s@x, but his s@xual habits were not what everyone would describe as 'normal'. He was often very romantic at the beginning of a relationship, but then beat women when he became bored or angry with them.
He had been a Nazi since 1930, and after 1940 had risen quickly in the SS. He had been in charge of special teams of soldiers during Aktions in the crowded ghettos of Lublin and, because of his excellent performance there, had earned the right to destroy the Krakow ghetto. He was excited about this opportunity and knew it was important for his career, so he was determined to concentrate on the job, even though he had not been sleeping well and had been drinking more than ever recently. But he would do the job - he would clear the ghetto within a month of the date of his orders - and then he would be in charge of the labour camp that was being built at Plaszow.
Commandant Goeth was met in Krakow by two SS officers and taken directly to the ghetto. 'The ghetto is divided into two sections,' explained Horst Pilarzik, one of the young officers. 'On the left is Ghetto B with about 2,000 inhabitants who escaped earlier Aktions but who are not useful to us. They do not have appropriate skills and have not been given new identification cards. We'll ship them out of Krakow to Auschwitz immediately.
'On the other side you'll see Ghetto A, which still contains more than 10,000 people. They will be transferred to Plaszow and become the first labour force there. We plan to move the most important factories, which are owned by Germans of course, into the camp, so we will no longer have to march the Jews to and from their work every day.'
The small group moved out of the city to have a look at the progress being made on the camp at Plaszow. There was still a lot to be done, but with modern methods and plenty of free labour, these places could be built almost overnight. Amon Goeth was satisfied and excited by what he saw and looked forward to his meeting at Police Chief Schemer's office the next day to talk to the local factory owners. Privately he was calculating how much money he could make from the work that would go on in his camp. He had reached that happy point in his career at which duty and financial opportunity come together.
Goeth walked through the camp and came to the SS apartments where the work was under the direction of an excellent officer called Albert Hujar. Hujar marched up and made his report to the new commandant: 'Sir, a section of this building has fallen down.'
While Hujar was talking, Goeth noticed a girl walking around the half-finished building, shouting at the teams of men.
'Who is that?' Goeth asked Hujar.
'She is a prisoner, sir, named Diana Reiter. She's an architect and an engineer, in charge of constructing the housing for the camp. She says that the basement of this building was not dug properly and that we must tear it down and begin again.'
Goeth could tell that Hujar had been arguing with this woman. He smiled at the SS officer and said, 'We're not going to argue with these people. Get the girl.'
Diana Reiter walked towards Commandant Goeth; he judged her as he watched how she moved and how she held her head. To him she was the sort of Jew that he hated most: the type that still thought they were important.
'You have argued with Officer Hujar,' Goeth said.
'Yes, sir,' the girl said confidently. 'The basement at the north end must be re-dug or the whole building will fall down.' She went on arguing her case intelligently, as if she was talking to a fellow engineer. The commandant nodded but knew that you could never believe anything a Jew, especially a Jewish specialist, tried to tell you. Her attitude of authority was an insult to him.
'Hujar!' Anion Goeth shouted suddenly. The SS officer returned, thinking he was going to be told to follow the girl's orders. The girl did too, because she knew she was right.
'Shoot her,' Goeth told Hujar. The younger man paused and looked closely at the commandant. 'Shoot her now,' Goeth repeated. 'Here, on my authority.'
Hujar knew how it was done. He pushed the young architect forward, took out his gun and shot her in the back of the neck. Everyone in the camp stopped for a second but then quickly went back to work. Diana Reiter looked at Amon Goeth before she died with a look that frightened but also excited him. He believed that political, racial and moral justice had been done.
But later that evening the new commandant would suffer for this act and have an empty feeling that he tried to cure with food, alcohol and contact with a woman.
Next morning Goeth ignored any feelings of guilt he might have had the night before. The Jewish workers would never be lazy or difficult with him in charge; they had learnt what could happen in this camp. Hujar and his colleagues knew that quick judgement, followed by immediate murder, was the permitted style at Plaszow.
Later that morning as he sat in Police Chief Schemer's office and listened to him speaking to Oskar Schindler and the other factory owners, Goeth felt full of confidence. 'We'll do everything we can to make this camp work for you: your labour on site, no rent and no charges for maintaining the buildings.'
Goeth stood up and added, 'We are pleased to be partners with businessmen who have already made very valuable contributions to the war effort. I will not get in the way of the smooth operation of your businesses, and I will offer you as much help as possible inside the camp: housing for the workers, as well as for the SS guards and administrative staff, watch towers, good roads, a railway link and buildings with cement floors for industrial occupation. I hope that all of you will move your factories inside the camp walls as soon as possible.'
Two days later, after hearing the news of the murder of Diana Reiter, Oskar Schindler arrived at Commandant Goeth's office with a bottle of whisky under his arm. Schindler knew that he had to pretend to agree with everything Goeth said and did, but he was determined to keep his factory outside Plaszow.
The two big men sat opposite each other and understood what they had in common: they were both in Krakow to make a fortune and each of them had his own way of working within an evil system - one fought against it and the other pushed it to its extreme limit. Oskar turned on his salesman's charm and by listing his reasons for keeping DEF outside the camp - all of which had to do with being able to meet the demands of his military contracts - he persuaded Goeth to allow the factory to stay at its original site. His workers would stay at Plaszow and march to and from work each day. Oskar had made Goeth think that he was granting a favour for a friend, although he would always hate the commandant and everything he represented.
'I am very grateful for this decision, Herr Commandant,' said Oskar, 'and I'm sure our army will also be grateful.'
Amon Goeth knew this meant regular gifts from his new 'friend': drink, diamonds, women, even enamelware.
On the ghetto's last morning, 13 March 1943, Amon Goeth and his team arrived at the main square an hour before dawn. The commandant drank from his bottle of whisky because, as usual, he was suffering from a morning headache due to lack of sleep. Now that he was here, though, he felt a certain professional excitement. Today was history. For more than seven centuries there had been a Jewish Krakow, and by tomorrow those 700 years would be no more than a rumour; Krakow would be free of Jews. Every minor SS official wanted to be able to say that he had seen it happen, and Goeth was thrilled to be leading this historic operation. He was not like some commandants who left the action to their men. He would show the way, as he had with Diana Reiter. He knew that when he was old and there were no Jews in the German empire, the young would ask him about this day.
It was a slow, tense day for Leopold Pfefferberg and Mila, the young wife he had married in the first days of the ghetto. They both had the blue stamp, but Leopold wanted to try to escape from the ghetto; he did not want to go to the labour camp at Plaszow. Mila, though, was afraid of her husband's proposed route out of the ghetto through the large underground waste pipes.
She had heard rumours that the SS would fill these pipes with gas and kill anyone who tried to escape through them. How could they decide to leave their little room and take this chance? And when?
Finally at midday, as they ate their ration of bread and listened to the terrible noise from the Aktion outside, Pfefferberg announced that he would go outdoors and see what was happening.
'Please don't leave me, Leopold,' begged Mila. 'You are all I have in this world.' Everyone in both their families was already dead - most of them murdered by the Nazis.
'I'll keep off the streets and go through the holes that connect the buildings,' her husband said calmly. 'I'll go to the doctor's house and find out if the pipes are still safe. I'll be back in five minutes. Just stay here and don't worry.'
Pfefferberg travelled quickly through the ghetto, keeping out of sight until he reached the Labour Office. Then he risked crossing the street and reached the doctor's building, but in the yard an old man told him that the doctor and his wife had left through the underground waste system.
Back home, Pfefferberg found that Mila and all their neighbours were gone, all the doors were opened, all the rooms were empty. He ran back outside, and on the pavement outside the hospital he saw a pile of about seventy dead bodies. These victims were people who had been marched here during the day and then shot. Pfefferberg recognized a few old clients of his mother's and parents of some of his students. Somehow he did not think of looking for Mila in this pile - instead, he raced on.
He found a crowd in Wegierska Street, loosely guarded by SS officers, and noticed some neighbours from his building. 'What has happened? Have you seen Mila?' he whispered.
'She'd already left when the SS arrived,' the neighbours said. 'She'll be near the gate by now, on her way to Plaszow.'
Pfefferberg decided to look for a good hiding place. He and Mila had said that if one of them was sent to Plaszow, the other one should try to stay out and get food to the one inside. Leopold hid behind the big iron gate near the Labour Office and watched the SS push people along. As they went through the gate, the Jews were forced to leave their suitcases behind on the ghetto street.
From his hiding place, Leopold could see three SS men and two large police dogs coming towards the gate. The dogs pulled one of the men into the building across the street while the other two waited on the pavement. One of the dogs dragged a screaming woman and her small child out of the building. The SS man pulled the child from its mother's arms and threw it against the brick wall, then he shot them both.
Perhaps before the woman and child were even dead, certainly before he had time to think, Leopold Pfefferberg stepped out into the street. He knew the dogs would find him, so instead of hiding, he began lifting suitcases and piling them against the walls of the yard. When the three men finally noticed him, Pfefferberg stood to attention, clapped his heels together like a good Polish soldier and addressed the tallest, most important-looking SS man.
'Herr Commandant!' he almost shouted. 'I respectfully report to you that I received an order to keep this road clear of all luggage.' The dogs were pulling towards Pfefferberg, expecting to be told to kill this Jew, but instead of giving the order to kill, the commandant, with blood on his boots and trousers, smiled. Commandant Goeth was pleased to see a victim who could amuse him, and he threw back his head and laughed.
'We don't need you here,' Goeth said. 'The last group is leaving the ghetto. Now, get lost!'
Pfefferberg began to run, not looking back, and it would not have surprised him to get a bullet in his back as he joined a group of Jews at the main gate. He was in the last group that left the ghetto alive, but as they left they heard the nearly constant sound of gunfire. It meant that Amon Goeth and his team were bursting into basements, breaking down false ceilings, opening wooden boxes and finding people who all day had maintained a hopeful silence. More than 4,000 such people were discovered, pulled into the street and killed.
مشارکت کنندگان در این صفحه
تا کنون فردی در بازسازی این صفحه مشارکت نداشته است.
🖊 شما نیز می‌توانید برای مشارکت در ترجمه‌ی این صفحه یا اصلاح متن انگلیسی، به این لینک مراجعه بفرمایید.