سرفصل های مهم
فصل 07
توضیح مختصر
زمان مطالعه

14 دقیقه

سطح

خیلی سخت
دانلود اپلیکیشن «زیبوک»
این فصل را می‌توانید به بهترین شکل و با امکانات عالی در اپلیکیشن «زیبوک» بخوانید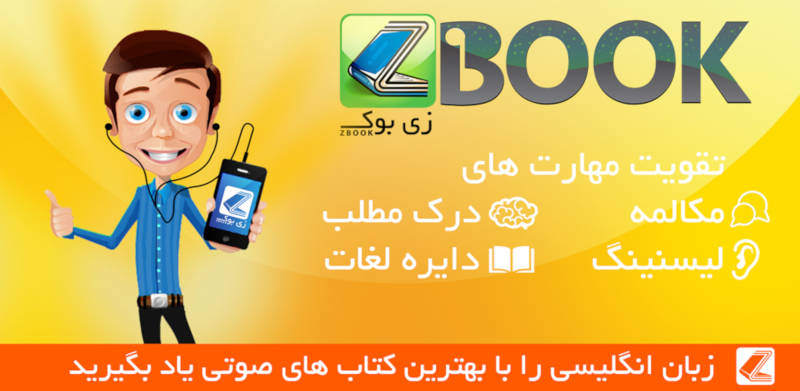 متن انگلیسی فصل
CHAPTER SEVEN
Schindler's Double Life
On one of the first mornings at Plaszow, Commandant Goeth stepped out of his front door in his riding clothes and fine white shirt, carrying binoculars in one hand and his hunting gun in the other. He looked through the binoculars at the prisoners around the camp. In a relaxed manner, with a cigarette at the corner of his mouth, he took aim and for no apparent reason shot one of the prisoners. Goeth had chosen his target out of a group who were pushing and pulling carts of rocks to one of the building sites. The victim's body was thrown across the road when the bullet hit. The other workers stopped pushing, their muscles tensed, waiting for more bullets, but Amon Goeth waved them on; he was finished with them for the moment. This kind of unexpected shooting became a habitual part of the commandant's morning routine, reminding the prisoners that they would never know when it was their turn to die.
Such killing was just sport to Goeth and his SS men, but they also believed that it was their duty to murder Jews in order to make room at Plaszow for new prisoners as they arrived from different parts of the German territories. Sometimes the population at Plaszow rose to over 35,000 and the commandant had to find ways to control it. His quick method was to enter one of the camp workshops, order the prisoners to form two lines, and march one of them away. The prisoners in this line would either be taken to a hill behind the camp and shot immediately, or taken to the boxcars at Krakow Plaszow railway station and sent to the gas chambers in one of the death camps.
With his workers living at Plaszow, Oskar Schindler heard about what was going on in Goeth's evil empire. Apart from his extreme solutions to the growing numbers at the camp, Goeth also angered Schindler by breaking his promise that he would do nothing to stop the smooth running of the local factories. One day Oskar had a telephone call from Julian Madritsch, owner of the Madritsch Uniform Factory inside the camp, and one of the few other German owners who was trying to keep his 4,000 Jewish workers out of the death camps.
'Have you had any trouble with your workers arriving at DEF on time?' Madritsch asked.
'Yes, almost every day,' answered Schindler. 'Do you know what's going on?'
'It's Goeth's little games,' Madritsch said. 'Yesterday he found a potato hidden in one of the barracks, so every man from that barracks had to be publicly whipped in front of thousands of other prisoners with Commandant Goeth watching. My workers arrived several hours late, still shaking and unable to work properly.'
'There is a solution,' said Oskar. 'I'm thinking of keeping my workers at my factory site, away from Goeth's whips and guns.'
'Where would you put them? You don't have the space.'
'Not at the moment, but I think I know how to get more land.' Oskar immediately began his efforts to build his own subcamp beside DEF. He paid a very fair price to an elderly Polish couple for the land attached to the back of his factory and then went to see Amon Goeth and explained his plan for a sub-camp of Plaszow to be built in his own factory yard. This meant that Oskar would remove a significant number of Jews from Plaszow, perhaps as many as 2,000, and Goeth could make him pay for the new camp as well as for the continued care of the DEF workers. The commandant thought Oskar was a good fellow who was sick with a form of Jew-love, and he did not mind making a profit from his friend's illness.
Oskar followed the basic requirements for an SS Forced Labour Sub-camp by building three-metre fences, watchtowers, toilet huts, barracks, medical buildings, a bath house, a food store, a laundry and offices. That year DEF made a fortune for Schindler, but he also spent a small fortune on building his subcamp, and he was only just beginning to pay for the privilege of saving Jewish lives.
When news began to spread that Herr Schindler was building his own camp, competition for a place there became fierce. People who got into the new camp would later recall it as a kind of heaven; they were contrasting it with Plaszow of course, but certainly it was a place where people had hope and a sense of safety. The guards were changed every two days, and they looked forward to their time at DEF because the food was better, Herr Schindler was generous with his whisky and they were not allowed inside the factory; their job was boring, but easy.
Inside Schindler's camp there were no dogs and no beatings. There was more and better soup and bread than at Plaszow, and even though the prisoners worked long hours - Oskar was still a businessman with war contracts to fill and a desire for profit - the work was reasonable. At DEF no one died from overwork, beatings or hunger, where as at I.G. Farben's plant, a typical German factory with workers from Plaszow, 25,000 prisoners out of a work force of 35,000 would die at their labour.
Itzhak Stern, now working in the Plaszow administration office, wanted to get Manasha Levartov, a young intellectual rabbi, into Oskars sub-camp. Stern admired Levartov for his understanding of Jewish law and history and worried that Goeth would make him a target because he was too intelligent and too well-educated.
On a morning when Plaszow held over 30,000 prisoners, the commandant decided to reduce the numbers in the metalworks factory, and Levartov found himself in what seemed to be the safe line. Suddenly a boy of about sixteen, who had a good idea of where his line was going, called out, 'But Herr Commandant, I'm a very good metalworker too.'
'Yes, child?' said Goeth softly. Then he took out his gun and shot the boy in the head. The rest of the men in the line were marched to the train and moved to a death camp. Levartov was sure that the commandant had noticed him and believed he had avoided a bullet from his gun only because the young boy had dared to speak; he would not be safe for long.
Within a few days Goeth returned to the metalworks and began to select prisoners to be taken to the hill to be shot. He stopped beside Rabbi Levartov and asked, 'What are you making?'
'Herr Commandant,' said Levartov, 'I am making machine hinges.' He pointed to the small heap of metal hinges on the floor.
'Make me one now,' ordered Goeth. He looked at his watch and began timing the rabbi. Levartov cut a hinge and put it together as quickly as his nervous fingers would move.
'Another,' the commandant ordered as soon as the rabbi had finished the first one.
After the second metal hinge was completed, Goeth, without raising his eyes from the pile of finished work on the floor, said, 'You've been working here since six this morning and can make a metal hinge in less than one minute, but you have only made this ridiculous little pile of hinges.'
Goeth led the rabbi outside and stood him against the workshop wall. Then he took out his gun, the same one he had used to shoot the sixteen-year-old boy, held it to Levartov's head and fired, but nothing happened. Goeth opened his gun, checked the bullets, returned it to Rabbi Levartov's head and fired again - but still nothing happened.
The commandant began cursing wildly before taking a smaller gun from his jacket pocket. Rabbi Levartov knew that Goeth would not be stopped by a technical problem. He began praying again, and waited for the gun at his head to fire, but again the gun failed to go off.
Now Levartov decided to speak. 'Herr Commandant, I beg to report that I had only a small pile of hinges beside me today because I was sent to carry coal this morning.'
Red with anger, Goeth hit the rabbi across the face and stormed away, leaving Levartov against the wall with a bleeding mouth. However, he knew the battle had only come to a temporary stop.
Itzhak Stern reported this incident to Oskar Schindler in the Building Office at Plaszow. When Stern finished, Oskar said, 'Why the long story? There's always room at DEF for someone who can make a metal hinge in less than a minute.'
Levartov and his wife moved to the DEF camp in the summer of 1943, and at first the rabbi thought Schindler was making cruel jokes on Friday afternoons when he said, 'You shouldn't be here, Rabbi. You should be preparing for holy services.'
But when Oskar gave Levartov a bottle of wine for use in the Friday night Jewish ceremonies, the rabbi knew that the Herr Director was not joking. From that day Levartov was allowed to leave his workbench before the sun went down on Friday afternoons, return to his prisoners' barracks and do his duty as a rabbi by performing a holy Jewish ceremony.
When he was settled in Plaszow, Amon Goeth began to give grand parties, and Oskar Schindler was one of his favourite guests. As much as he enjoyed good food and wine and the company of attractive women, Oskar hated receiving an invitation to a social event from Commandant Goeth. There had, in fact, never been a time when sitting at Goeth's table had not been a disturbing business, but by the autumn of 1943 Oskar found the idea disgusting.
As he and his driver approached the gates of the labour camp, Oskar, with an expensive gift in his pocket for Goeth, prepared himself to act the sociable role that was expected of him. He would be a sympathetic listener when Goeth complained about the Jews or told a joke or sang a song. He would charm the female guests - usually women who were paid to keep the gentlemen guests happy - and would promise boxes of enamelware to various German officials, all the time smiling and looking for the first opportunity to escape. The idea of getting drunk or having s@x at Goeth's house did not appeal to Schindler, and he felt a sense of relief when the commandant finally went upstairs with one of the pretty girls who had been hired to satisfy his wishes.
Oskar quickly said good night and left the other guests. In the hall, he saw Helen Hirsch, Goeth's Jewish housekeeper. He and everyone else had noticed this young woman as she served at the dining table because of the dark bruises along her jaw and even darker, almost purple, marks on her thin neck. Oskar had been surprised at dinner by the way Goeth had displayed the girl to the guests, rather than hiding her and her bruises in the kitchen.
The girl servant noticed Oskar and stood at attention, waiting for him to order her to do something.
'Please, Helen,' said Herr Schindler, 'you don't have to be afraid of me. Please, show me your kitchen.'
Helen Hirsch was afraid, but she knew she had no choice in these situations. The commandant's guests could order her to do what they wanted. In the kitchen Oskar asked, like a famous football player or actor, 'Don't you know me? I'm Schindler.'
With relief the girl said, 'Herr Director, of course, I've heard … And you've been here before. I remember-'
He put his arm around her and touched her cheek with his lips. He whispered, 'Don't worry, Helen, it's not that kind of kiss. I pity you for what you have to bear in this house.'
Helen Hirsch began to cry because of Schindler's kind words, and she saw that he was crying too. Then he stood back and looked at her. 'Itzhak Stern told me about you. No one should have to live like you do.'
'I've accepted my life,' said Helen. 'One day he'll shoot me. I've seen too many things.'
'He enjoys you too much to kill you. It's not decent, but it's life. If you can keep your health, you can hold on to your life.'
'But he'll kill me in the end,' said Helen quietly.
'I have a factory - surely you have heard of it?' asked Schindler.
'Oh yes,' the girl said like a starving child talking about a palace. 'Schindler's DEF. I've heard of it.'
'Keep your health. I'll try to get you out of here.'
In this crazy world at war Oskar had become like a character from a story, an almost imaginary figure: the good German. By this time in 1943, he had broken Reich laws to such an extent that he had earned a hundred bullets for his own head or a trip to Auschwitz. But he would not change his ways now; he would continue to spend his money and use his influence to save people like Helen Hirsch.
مشارکت کنندگان در این صفحه
تا کنون فردی در بازسازی این صفحه مشارکت نداشته است.
🖊 شما نیز می‌توانید برای مشارکت در ترجمه‌ی این صفحه یا اصلاح متن انگلیسی، به این لینک مراجعه بفرمایید.