سرفصل های مهم
فصل 08
توضیح مختصر
زمان مطالعه

9 دقیقه

سطح

متوسط
دانلود اپلیکیشن «زیبوک»
این فصل را می‌توانید به بهترین شکل و با امکانات عالی در اپلیکیشن «زیبوک» بخوانید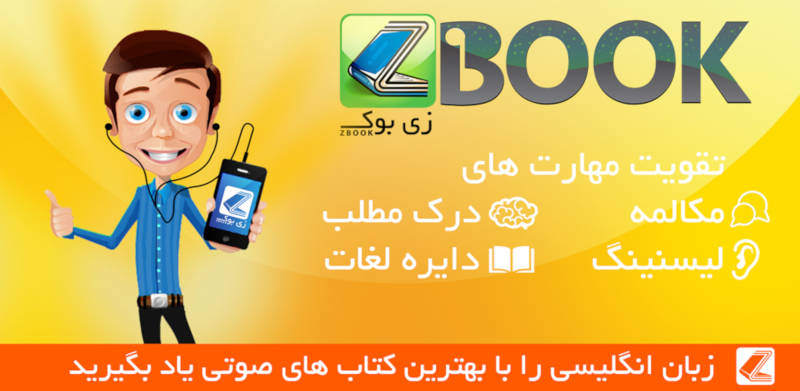 متن انگلیسی فصل
CHAPTER EIGHT
Saint Oskar?
The Oskar Schindler who looked and dressed like a film star, went to elegant dinner parties and continued to make an enormous amount of money from his wartime factory was also the Oskar Schindler whose main concern was thinking of ways to save his Jews. How could he fit more prisoners into the DEF sub-camp? How could he find enough food for his camp kitchen? In 1943 he was one of a very small number of people in the whole of Poland who were willing to risk their lives to feed and protect 'the enemy'. By contrast, in the great death camps and the forced-labour camps, large and small, it was part of the official programme to starve the Jews to extinction.
Schindler also attempted to stop the murder of as many individuals as possible. He was away from Krakow on business when two brothers named Danziger accidentally cracked a metal press at DEF, and a factory spy reported the incident to the SS guards outside. The next morning the prisoners heard over the loudspeaker: Tonight the people of Plaszow will witness the hanging of two criminals.
Oskar returned from his trip three hours before the advertised hanging and drove immediately to Plaszow, taking several bottles of excellent wine and some fine Polish sausage. No one knows what kind of deal Schindler made with Commandant Goeth, but when he left Plaszow at six o'clock, the Danziger brothers were sitting in the back seat of his luxury car and were thrilled to be returning to the security of the DEF sub-camp.
Unfortunately Schindler was able to save very few of the Jews at Plaszow: ninety per cent of them did not survive to see the end of the war. It was a place where murder was especially frightening because it became such an ordinary, everyday occurrence. For the fraction of the Plaszow prisoners who did live on into the peace, the hanging of Emil Krautwirt was the first story they told after relating their own personal histories of their time in the camp.
This young engineer had received his diploma in the late 1930s and worked for Schindler at DEF. He was going to be hanged because of some letters he had written to people in Krakow. A sixteen-year-old boy, who had been heard singing Russian folk songs, would be hanged beside him. The prisoners stood in lines and listened as the young boy begged for his life.
'Herr Commandant,' the boy began in a shaking voice, 'I am not a Russian supporter. They were just ordinary school songs.'
The hangman placed the rope around the boy's neck. He could see that Goeth was losing patience with the boy's tragic begging. When the hangman kicked the support from beneath the boy's feet, the rope broke and the boy, purple and almost unable to breathe, with the rope still around his neck, crawled on his hands and knees to Goeth. He begged to be allowed to live, hitting his head against the commandant's ankles and holding on to his legs. It was a terrible act of surrender, and it emphasized Goeth's kingly position. Surrounded by total silence, the commandant kicked the boy away and shot him through the head.
When the engineer saw the boy's horrible death, he took a razor blade he had hidden in his pocket and cut his wrists. In spite of this, Goeth ordered the hangman to proceed with his job, and the Jews of southern Poland, including children, were forced to watch as Krautwirt was hanged with blood pouring from his wrists.
Even while such terrible events were happening very close to him, Schindler continued to search for more ways to help the Jews. Dr Sedlacek returned from Austria to Krakow in 1943, and Oskar persuaded Itzhak Stern, who was not sure he should trust Sedlacek, to write a full account of the situation at Plaszow for the dentist to take back to rescue organizations in Budapest and Istanbul. In the end Stern wrote a clear and honest report that told the story of what was happening at Plaszow, as well as at the other 1,700 labour camps, large and small, in Poland. It was a report that would shock the world.
At the same time that Schindler was protecting his Jews and Itzhak Stern was writing reports, another German Catholic, Raimund Titsch, the manager of Madritsch's uniform factory, was saving lives by playing chess with the commandant. The first time they had played, Goeth had lost within half an hour and marched angrily out of his living room. Titsch had worried that the commandant was going out to find a Jew to punish for his defeat. Since that afternoon Titsch had taken as long as three hours to lose to the commandant. Workers who saw him arrive at Goeth's house with his chess board now spread the word that the commandant was playing chess and everyone could expect a safe afternoon.
But Raimund Titsch did not only play preventative chess. He had secretly begun to photograph everything that happened at Plaszow. He made a permanent record of the cruel forced labour in the camp, in the factories and in a mine near the camp. He showed the condition of the starving prisoners, as well as where they lived, what they ate, where they died and were buried. He photographed the SS men and the Ukrainian guards marching, at work, at play. Some of his pictures showed the size of the camp and how empty and lonely it was with roads made from broken Jewish gravestones. Some even showed a fat Amon Goeth relaxing in the sun on his balcony with his two big, vicious dogs and his Polish lover, Majola.
As he finished each roll of film, Titsch hid it in a steel box in his Krakow apartment and never actually saw the photographs himself. Even after the war he was afraid of being called a Jew- lover' and of being punished for taking such photographs by a secret society of former SS men. The Plaszow rolls of film were not developed until after Titsch died in the 1960s, when Leopold Pfefferberg bought the film. Nearly all the pictures came out clearly.
In the early days of 1944 the Plaszow Forced Labour Camp and Oskars sub-camp became concentration camps, which meant that they were now under the authority of General Oswald Pohl and the SS Main Economic and Administration Office in Berlin, instead of being under the authority of the local German police chiefs. Fees for labour now had to be sent to Pohl's office and if Oskar wanted a favour or any information about the future of his camp, he had to talk to someone in Berlin as well as to Amon Goeth in Krakow. Oskar decided to go to Berlin to meet his new bosses and find out what they planned to do with DEF, a very small operation compared to some of the huge factories and camps that Pohl's office was also in charge of. A minor personnel officer was appointed to meet Herr Schindler.
'I hope you don't want to increase the size of your camp,' said the officer.'It would be impossible to do so without an increased risk of spreading disease.'
Oskar dismissed this suggestion with a wave of his hand. 'I am interested in having a permanent labour force. I've discussed this matter with my friend, Colonel Erich Lange. I have a letter from him which explains the importance of my factory to the war effort. Both he and I hope that my work will not be stopped by moving my highly skilled workers from place to place.'
He could see that the personnel officer was impressed with the letter from Lange. The colonel was a man of influence at Army Headquarters in Berlin.
Oskar and Lange had met at a party in Krakow and had realized that they shared certain ideas about the Nazis' treatment of Jews. Lange had been shocked by the factory camps of Poland - by the Farben works at Buna, for example, where Jews worked until they dropped. Their dead bodies were then thrown into ditches and covered with cement.
'Herr Schindler,' the personnel officer continued, 'there are no plans to alter your factory or sub-camp, and we do not wish to move your workers. But you must understand that the situation of Jews, even in a company with military contracts, is always risky. Sometimes the SS officers away from Berlin make their own decisions. Even at the death camps, they sometimes forget to keep enough Jews alive to do the work in the camp. But I don't think you'll have any problems with your work force,' he finished, tapping the letter from Lange.
Oskar returned to Krakow with at least some guarantee that his factory and his Jews were safe for the moment.
مشارکت کنندگان در این صفحه
تا کنون فردی در بازسازی این صفحه مشارکت نداشته است.
🖊 شما نیز می‌توانید برای مشارکت در ترجمه‌ی این صفحه یا اصلاح متن انگلیسی، به این لینک مراجعه بفرمایید.