سرفصل های مهم
فصل 10
توضیح مختصر
زمان مطالعه

15 دقیقه

سطح

متوسط
دانلود اپلیکیشن «زیبوک»
این فصل را می‌توانید به بهترین شکل و با امکانات عالی در اپلیکیشن «زیبوک» بخوانید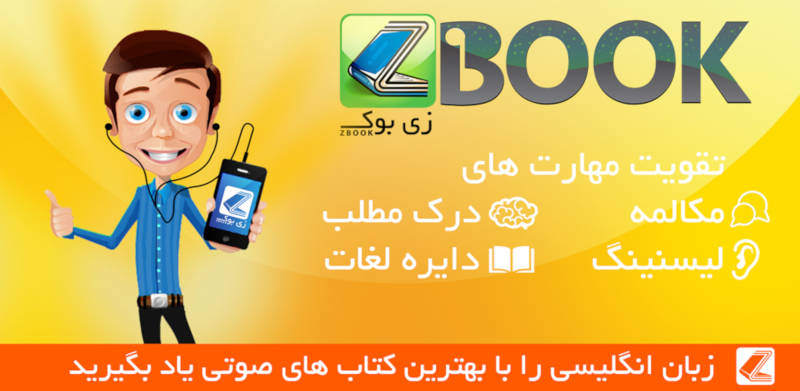 متن انگلیسی فصل
CHAPTER TEN
The Long Road to Safety
After the war Schindler's Jews would shake their heads and try to understand the complicated motives behind the Herr Director's willingness to risk his life to save them. Most of them said quite simply, 'I don't know why he did it.'
Others came to the conclusion that he enjoyed the games he had to play and the deals he had to make in order to keep them alive. Others said that he loved the satisfaction he felt in doing good, or that he was a rebel working against the evil he saw in the Nazi system. But none of these explanations could fully account for his fierce determination in the autumn of 1944 to find another safe place for the DEF workers.
Schindlers first step was to go to Berlin to talk to his friend Colonel Erich Lange at Army Headquarters. Lange could guarantee military contracts and strongly recommend to the Army High Command that Oskar be given permission to move his factory and workers to Zwittau. Lange wanted Oskars plan to work, but he told him, 'We can do it, but it will take a lot of money. Not for me - for others.'
With Lange's support, Oskar was able to get approval from Berlin, but there were still problems. The governor of the Liberec area around Zwittau refused to allow any labour camps with Jewish prisoners in his district, and he had successfully kept such camps out throughout the war. Oskar was told to speak to an engineer in the Weapons Department named Sussmuth, and was reminded that if he wanted to get anything done, he should come to meetings with a good supply of sausage, top quality tobacco, wine, whisky and coffee. Oskar was used to this sort of thing, but by 1944 the price of such luxuries was extremely high. Nevertheless, Oskar continued spending.
In the middle of Oskar's trip to Berlin to see Sussmuth, Amon Goeth was arrested. Someone who was jealous of the commandants very comfortable lifestyle had reported him, and now he was sitting in jail waiting for his trial, as senior SS investigators examined his finances. They did not care about the number of people Goeth had shot from his balcony or the number of Jews he had had killed on the hill behind his camp; they were more interested in his black market businesses and how he had treated some of his junior SS officers. They also searched the apartment Goeth kept in Krakow and found a large amount of cash, almost a million cigarettes and many other luxury items piled from floor to ceiling. He had obviously been using the flat as his private storehouse.
The investigators called in Helen Hirsch and Mietek Pemper, but they were both sensible enough to keep their mouths shut. They knew what happened to prisoners who told the truth about their commandants: they were usually dead within hours of talking. They both wisely played the role of polite, blind servants, and soon the SS police took them back to Plaszow. Goeth's arrest had given these two a better chance at life, unless he was released too soon.
But Goeth was not released. His powerful friends did not step forward to help him, and the investigators were both shocked and envious at the way the commandant had been living.
Oskar was concerned about the investigations into Goeth's lifestyle and was worried that he would also be arrested or at least called in for questioning about his friendship with the former commandant. He was right to be worried because Goeth explained some of the cash in his Krakow apartment by saying, 'Oskar Schindler gave it to me to make life easier for his Jews.' But fortunately Oskar was not called in to answer questions about Amon Goeth at this time.
To his surprise Oskar did not need the whisky and diamonds he took to his meeting with engineer Sussmuth, an honest and moral man. Oskar learnt that he had also proposed the idea of building some small Jewish work camps in the border towns between Poland and Czechoslovakia to make weapons for the German army. Even though these camps would be under the central control of either Auschwitz or Gross-Rosen, Sussmuth knew that if the prisoners were in smaller camps, they would have a greater degree of safety. Unfortunately he had got nowhere with his plan because of objections from the local governor. Sussmuth did not have enough friends in high places to change the governors mind, but perhaps Schindler, with the support of Colonel Lange and others, had the necessary influence.
'Herr Schindler,' said Sussmuth, 'I have investigated the border area and have made a list of suitable sites for small labour camps. There is one on the edge of Brinnlitz. Do you know this village?'
'Of course,' replied Schindler. 'It's very close to Zwittau, my home town. Which place are you talking about?'
'It's a cloth factory owned by the Hoffman brothers from Vienna. The business is very successful, but they have a very large building standing idle.'
'I know the factory you're talking about, and there's a local railway line from Zwittau to Brinnlitz,' said Oskar.
'Yes, I have that in my report,' said Sussmuth.
'But do you have in your report that my brother-in-law is in charge of the railway yard in Zwittau?'
'That's very good news,' said Sussmuth, smiling. 'I will write to Berlin and recommend the Hoffman building for your factory. With Colonel Lange behind you, I think you will succeed where I failed.'
Oskar left Sussmuth and drove to Brinnlitz to have a look at the Hoffman Brothers' Cloth Factory. He was able to walk into the empty building without being challenged and was delighted with what he found. There was enough space for his machines, his offices, his own apartment, and upstairs there was space for his Jews to live. He knew that the people of Brinnlitz would not be happy with the idea of more than a thousand Jews moving into their neighbourhood so late in the war. But after seeing this place Oskar was determined to spend whatever money was needed, to talk to the necessary people and to move his Jews to Brinnlitz.
A week after Oskar's meeting with Sussmuth the gentlemen of the appropriate Berlin office instructed the difficult governor in his castle in Liberec that Oskar Schindler's factory, with its military contracts and skilled workers, would be moving into the Hoffman brothers' empty building in Brinnlitz. The governor and other officials complained that a thousand Jews would bring disease and crime into the area; they said that Oskar's small factory would do very little to help the war effort but could make Brinnlitz a target for enemy bombs; they put signs up in the area which said: Keep the Jewish Criminals Out. But the protests had no effect because they had to go straight to Colonel Erich Lange's office in Berlin.
So with the help of Lange and Sussmuth, Oskar's plans went forward, but every step along the way was expensive. He had to pay to get permits, to get money moved from one bank account to another, to make friends in Brinnlitz. No one wanted cash, so Oskar had to search everywhere for tea, leather shoes, carpets, coffee, fish - whatever the people in charge wanted.
One of the people Oskar had to keep happy was Commandant Hassebroeck at Gross-Rosen. Under Hassebroeck's management, 100,000 people died in the Gross-Rosen system, but when Oskar talked to him he found him to be a type he had met before: a charming killer. Hassebroeck was excited about extending his empire further into Czechoslovakia. He already controlled 103 sub-camps and was pleased to be getting number 104.
Commandant Biischer, who had replaced Amon Goeth at Plaszow, knew about Schindler's list and told Oskar that it had to be completed and on his desk by a certain day. There were more than a thousand names on the dozen pages, which were the only papers in Plaszow with any connection to the future. The list included the names of all the prisoners of the sub-camp at DEF, as well as new names, including Helen Hirsch. Oskar had allowed Raimund Titsch to add names of prisoners from Madritsch's factory, but he had stopped him after seventy names because Berlin had set a limit of 1,100 for the list. One name that had been included from the beginning was Itzhak Stern, Oskar's most trusted advisor and friend during all his years in Krakow.
When the list was out of Oskar's hands more names were added by Marcel Goldberg, the personnel clerk at Plaszow. The Plaszow authorities were busy with the job of closing the camp and would sign any list Goldberg gave them as long as there were not many more than 1,100 names on it. After adding his own name Goldberg, known as Lord of the Lists, took bribes to add more. 'For this list, it takes diamonds,' he told people.
After the war every survivor had a story about how this person or that one got on the list. Leopold Pfefferberg, for example, did not have any diamonds to give Goldberg, but with his trading skills he was able to get hold of a bottle of whisky. With this in hand he went to talk to Hans Schreiber, an SS officer who had an evil reputation but for some reason found Pfefferberg amusing and interesting. The Jew gave Schreiber the bottle and begged him to force Goldberg to add his and Mila's names to the list.
'Yes,' Schreiber agreed, 'the two of you must get on it.' And when the time came, the Pfeflerbergs found themselves there. The mystery is why men like Schreiber did not ask themselves: If this man and his wife are worth saving, why aren't the rest?
The men on Schindler's list, including Marcel Goldberg, who must have left his bags of diamonds with someone in Krakow, climbed into the boxcars of a cattle train at the Plaszow station on Sunday, 15 October 1944. The women would leave a week later. The 800 Schindler men were kept separate on the train from an additional 1,300 prisoners who were heading for Gross-Rosen. The Schindler Jews expected to be taken directly to Brinnlitz, and so they were fairly tolerant of the difficult conditions during their three-day journey.
The train moved slowly and snow was already falling in this part ot Poland. Each prisoner had been given less than half a kilogram of bread to last the entire trip, and each boxcar had been provided with a single water bucket. Instead of a toilet the travellers had to use a corner of the floor, or the space in which they stood if their car was really crowded. But the Schindler men continued to feel hopeful about their destination: Brinnlitz and Herr Schindler.
Finally the train reached its destination late on the third day. The doors were unlocked and the SS guards ran among the prisoners shouting,'Hurry up! Everyone off the train! Take off all your clothes. Everything must be disinfected.' The prisoners piled their clothes and shoes on the ground and looked around, realizing they were in the main square of the Gross-Rosen Concentration Camp. Was a Schindler camp in Czechoslovakia just a dream?
There was no room in the prisoner barracks at Gross-Rosen, and so the men were kept on the square all night with nothing to protect their bodies from the bitter weather. In later years when talking about those seventeen hours in the severe cold, survivors did not mention any deaths. Maybe life under the SS had made them tough enough to live through such horrors.
Towards eleven o'clock the next morning, the prisoners had all their hair shaved off by Ukrainian soldiers before they were taken to the showers.
Leopold Pfefferberg crowded into the shower with the others and looked up, wondering if it would be gas or water that came out. To everyone's relief it was water, and after washing the men were given striped prison uniforms and crowded into barracks. The SS guards made them sit in lines, one man backed up between the legs of the man behind him, his opened legs giving support to the man in front. By this method, 2,000 men were crowded into three barracks and covered every inch of the floor.
Each day the prisoners had to stand in silence for ten hours in the camp's main square. Then they were given thin soup in the evenings and had a little time to walk and talk together before going back at nine o'clock to their barracks and their odd sitting position for the night.
On the second day, an SS officer came to the barracks looking for the clerk who had been in charge of Schindler's list. Somehow it had not been sent with the prisoners from Plaszow.
Marcel Goldberg was led off to an office and asked to type out the list from memory. By the end of the day he had not finished the work and, back in the prisoners' barracks, he was surrounded by people making sure that he had remembered their names and begging him to include other friends and family members.
Then, on the third day, the 800 men of the re-written list were separated out from the mass on the square, taken to the showers for another wash, permitted to sit for a few hours and talk like villagers in front of their barracks, and at last marched to the railway track again.
Their train travelled 160 kilometres and the doors opened early in the morning of the second day at Zwittau station. The Schindler men and a few boys got off the train and were marched through the sleeping town. Zwittau had not been touched by the war; it looked as though it had been asleep since the late 1930s.
The group tramped five or six kilometres into the hills to the industrial village of Brinnlitz, where they saw the solid-looking buildings of the Hoffman factory, and to one side the Brinnlitz Labour Camp with watchtowers, a wire fence around it, and some barracks for the guards.
As they marched through the gate, Oskar Schindler appeared from the big building inside the fence, smiling and wearing a Sudeten country gentleman's hat. They were home again.
مشارکت کنندگان در این صفحه
تا کنون فردی در بازسازی این صفحه مشارکت نداشته است.
🖊 شما نیز می‌توانید برای مشارکت در ترجمه‌ی این صفحه یا اصلاح متن انگلیسی، به این لینک مراجعه بفرمایید.