سرفصل های مهم
فصل 03
توضیح مختصر
زمان مطالعه

24 دقیقه

سطح

متوسط
دانلود اپلیکیشن «زیبوک»
این فصل را می‌توانید به بهترین شکل و با امکانات عالی در اپلیکیشن «زیبوک» بخوانید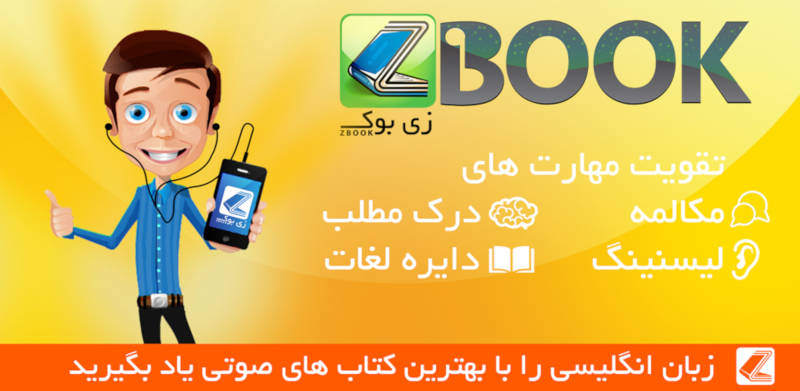 متن انگلیسی فصل
CHAPTER THREE
Adjusting to a World at War
Oskar Schindler continued to consult with Itzhak Stern throughout 1939. Soon his plans were in place to open Deutsche Email Fabrik, or DEfi in the buildings of the former Rekord Company in the suburb of Zablocie. The factory would produce enamelware for the kitchens of Poland and for the German army. Oskar had the site, the experience and the right contacts in the German administration, but he needed cash. Stern introduced him to Abraham Bankier, a Jew and former office manager at Rekord.
On 23 November 1939, all Jewish money and accounts in Polish banks had been frozen by the Germans. Jews could not touch any of their cash, but some of the rich Jewish businessmen had already put their money elsewhere, often in diamonds, gold or pieces of art. Bankier met with a group of these men, and they agreed to invest money in Oskars factory in exchange for a certain quantity of enamelware over the next year. They knew that manufactured goods would be more useful to them than cash.
The men left their meeting with Bankier without a written contract. Such contracts were not considered legal documents in those days, but in the end the Jews found that they had made a good deal. Schindler was honest and generous; the Jews who put money into DEF received everything they were promised.
When DEF opened, Oskar employed forty-five workers and made only enamelware. At the beginning of 1940, to no one's surprise, the factory began to receive contracts from the army. Oskar had worked hard to make friends with men who had influence in government offices and in the army, entertaining them at the best restaurants and clubs and remembering birthdays and other special celebrations with wine, carpets, jewellery, furniture and baskets of luxury food.
After asking for and receiving permission to expand his business, Oskar bought new machines and opened more of the old buildings, with one section producing pots and pans and another producing military equipment for the German army. By the summer of 1940, DEF had 250 employees of which 150 were Jews. Many of them had been introduced to Oskar by Stern, and DEF began to win a reputation as a safe place for Jews to work.
The beautiful Victoria Klonowska was a Polish secretary in DEF's front office, and Oskar began a romantic relationship with her. Ingrid, his German girlfriend, lived with him in his new apartment. Emilie, his wife, continued to live in Zwittau. These three women obviously knew about each other, and about the other occasional girlfriends that Oskar was seen with around the city. Oskar never tried to make a secret of his love life, and because he did not lie to any of the three women, traditional lovers' arguments never developed.
Victoria Klonowska was blonde and very attractive and wore clothes that were different from those of the depressed, grey women on the streets of Krakow. For Christmas Oskar bought her a ridiculous little white dog which perfectly suited her fresh, fashion-magazine style. But Oskar appreciated her for more than just her beauty: she was also efficient, clever and persuasive. She knew how to talk to important people and how to keep them on Oskars side. She also knew Krakow well and could recommend people and places that met her boss's needs.
Oskar took Nazi leaders and other German officials to the old, traditional Hotel Krakovia, where they could eat heavy meals and drink expensive German wines while listening to old-fashioned music from Vienna. But he wanted a good night-club where he could take his real friends, and Victoria knew the perfect place. She recommended a jazz club which was popular with students and young lecturers from the university and which would not attract SS men or Nazi supporters.
At the end of 1939 Oskar organized a Christmas party at the jazz club for a group of friends. These men were all Germans who were away from their homes, and they all had doubts about some of the goals of the Nazi administration. Oskar had done business with each of them, and he had enjoyed long sociable evenings in their company.
Eberhard Gebauer from military intelligence, who had first sent Oskar to Poland, was among the party. Oskar's work for Gebauer had continued, even including reports on the behaviour of the SS in Krakow. Gebauer invited the other guests to raise their glasses.
'I ask you to raise your glasses to our good friend, Oskar Schindler, and to the success of his enamelware factory. If DEF makes a lot of money, Herr Schindler will throw a lot more parties - and his are the best parties in the world!'
The men around the table shouted, 'To Oskar!'
But after a fine meal and a few more speeches, the talk turned to the subject that none of them could forget: the Jews.
'We spent the day at the railway station, trying to decide what to do with boxcar after boxcar full of Jews and Poles,' complained Herman Toffel, a young German policeman. 'We're at war, but the whole railway system is being used to send all the Jews from the German territories to us. How is the German army travelling? By bicycle?'
Soon everyone in Poland would get used to the sight of trains packed with human beings who had been pushed into the boxcars by lying SS men with the promise that their luggage would be waiting for them at the other end. But at Oskar's 1939 Christmas party people were still surprised by this idea.
'They call it "concentration",' said Toffel. 'That's the word in the official documents. I call it a waste of our time. What are we supposed to do with more Jews?'
'The men at the top say that they are going to get rid of all of the Jews in Krakow as soon as possible,' said a military man. 'They may allow five or six thousand Jewish workers with special skills to stay, but I don't know what they're going to do with the rest of them, not to mention all the new arrivals.'
'Maybe the Judenrat will find work for them,' suggested Gebauer. 'Their leader has given my office a plan for using Jewish labour. They are willing to carry coal, sweep streets, dig ditches - anything to make themselves useful.'
'They'll cooperate to avoid something worse,' added another of the guests. 'That's how they've always survived.'
'But this time things are going to be different. They don't have any idea how to save themselves from the plans of the SS,' said Gebauer rather sadly.
Oskar could see from the faces of the men at this table that they did not hate Jews, and he felt a sense of relief in their company. These men were his friends, and in the future they would also help him to carry out his own plans.
Oskar did not spend all of his time in restaurants and clubs. He worked very hard during DEF's first year in business - harder than he had ever worked in his life - but it was worth it because DEF was making a fortune for him. Part of Oskar's satisfaction came from the fact that he was employing a lot more people and was making a lot more money than his father had ever done.
The only thing that slowed down the work in the factory was the weather. On bad days the SS men stopped Jews on their way to work and made them clear the streets and pavements of snow. Sometimes as many as 125 workers failed to arrive at the factory on a winter morning. Oskar went to SS headquarters to complain to his friend Herman Toffel.
'I have military contracts,' explained Oskar, 'and DEF is part of an essential industry. My products will help Germany win the war, but my workers must arrive at my factory on time every day.'
'Oskar, these SS men don't care about contracts or essential industries. They want to see Jews working like slaves for them. They're causing problems for every factory in Krakow.'
Oskar left thinking about what Toffel had said. A factory owner must have control over his workers; they must not be prevented from coming to work. It was an industrial principle, but also a moral one. Oskar would apply it to the limit at DEF.
As his employees worked on DEF's military contracts at the beginning of 1941, Oskar began to hear rumours that a ghetto was planned for the Jews in Krakow. He hurried to Itzhak Stern's office to warn him.
'Oh yes, Herr Schindler,' said Stern calmly, 'we have heard about this plan. Some people are even looking forward to the ghetto because we'll be together inside, and the enemy will be outside. We can run our own affairs without people throwing stones at us or spitting on us. The walls of the ghetto will be the final step that the Germans will take against us.'
On the same day, Schindler heard two Germans talking in a bar. 'All Jews have to be inside the ghetto by 20 March. Things will be better without Jews living near us.'
'Better for the Poles too,' added his friend. 'They hate the Jews as much as we do. They blame them for everything that has gone wrong in Poland in this century. When I came here in 1939, the Poles wanted to help us punish the Jews. Maybe even the Jews will be happier if they're separated from the Poles and from us.' Many Jews agreed with this opinion even though they knew that life in the ghetto would be very hard. The ghetto itself would be small, and they would have to live in crowded rooms, sharing their space with families who had different customs and habits. They would have to have an official labour card to be able to leave the ghetto for work, which they would no longer be paid for. They would have to survive on their rations.
But there would be definite rules, and the Jews believed they would be able to adjust to them in a place where their lives could again be organized and calm. For some older Jews the ghetto also represented a kind of homecoming, and like Jews over the centuries in other ghettos, they would drink coffee together, even if they could not have cream in it, and they would enjoy being Jewish among Jews.'
By March, as he drove one of his four luxury cars from his apartment to his factory each morning, Oskar saw Jewish families carrying or pushing their odd bits and pieces into the ghetto. He assumed that this was how Jewish families had arrived in Krakow over five hundred years before.
For two weeks, the Jews walked between the apartments and the ghetto with their beds, their chairs, their pots and pans. They had hidden their jewellery and their fur coats under piles of pillows and blankets. As they walked through the streets, crowds of Poles threw mud and shouted, 'The Jews are going! Goodbye, Jews!'
An official from the Judenrat Housing Office met each family at the ghetto gate and directed them to their room. On 20 March the move was complete, and for the moment, the Jews were at rest.
Twenty-three-year-old Edith Liebgold now lived in one room with her mother and her young baby. When Krakow had fallen to the Germans eighteen months before, her husband had become severely depressed. One day he had walked into the forest and never come back.
On her second day inside the ghetto, Edith saw an SS truck stop in the square and take people away to clean the streets. It was not the work that Edith was afraid of, but she had heard rumours that the trucks usually returned with fewer people than when they left.
Next morning Edith went to the Jewish Employment Office with a group of her friends. She hoped to be able to get a job at night when her mother could look after the baby. The office was crowded - everyone wanted a job in essential industry and a labour card. Edith and her friends were talking and laughing together when a serious-looking man in a suit and tie came over to them. He had been attracted by their noise and energy.
'Excuse me,' said Abraham Bankier. 'Instead of waiting, there is an enamelware factory in Zablocie which needs ten healthy women to work nights. It's outside the ghetto so you'll get labour cards. You'll be able to get things you need on the outside.'
He waited and let the girls think for a minute or two.
'Is the work hard?' asked one girl.
'Not heavy work,' he assured them. 'And they'll teach you on the job. The owner is a good man.'
'A German?'
'Of course,' said Bankier, 'but one of the good ones.'
'Does he beat his workers?' asked Edith.
'No, never,' answered Bankier. 'And he gives them good thick soup and bread every day.'
That night Edith and her friends arrived at DEF and were taken upstairs to the director's office by Bankier. When he opened the door, the girls saw Herr Schindler sitting behind a huge desk, smoking a cigarette. The girls were impressed by the tall, handsome figure who stood to greet them. His clean, shiny hair was between blonde and light brown. In his expensive suit and silk tie, he looked like a man on his way to the theatre or a smart dinner party. He looked, in fact, like Hitler's perfect German.
'I want to welcome you,' he told them in Polish. 'If you work here, then you will live through the war - you'll be safe. Now I must say good night to you. Mr Bankier will explain your jobs.'
How could anyone make this promise to them? Was he a god? Maybe so, because they all believed him. Edith and the other girls began their nights at DEF in a happy dream, remembering Herr Schindler's magic words. If he was wrong, then there was nothing good in the world: no God, no bread, no kindness. But he was their best hope, and they continued to believe him.
Just before Easter Oskar left Krakow and drove west through the forests to Zwittau to visit Emilie and the rest of his family. For a few days he wanted to spend money on them and enjoy their admiration of his expensive car and his success in Poland.
Emilie was pleased to have Oskar at home for the holiday and looked forward to attending church with her husband and walking through Zwittau together like an old-fashioned couple. But their evenings alone in their own house were formal and polite rather than happy and romantic. There was always the question of whether or not Emilie should move to Krakow. Wasn't it her duty as a good Catholic wife to be living with her husband? But Emilie would not consider moving to Poland unless Oskar gave up his girlfriends and protected her reputation as his wife.
Unfortunately they could not discuss their situation openly, and so they continued to follow their old ways. After dinner each evening Oskar excused himself and went to a cafe in the main square to see old friends, most of whom were now soldiers. After a few drinks on one occasion a friend asked, 'Oskar, why isn't a strong young fellow like you in the army?'
'Part of an essential industry,' responded Oskar. 'Someone has to supply the German army with the things it needs.'
They laughed and told stories from before the war. Then one of the friends got serious. 'Oskar, your father is here. He's sick and lonely. Why don't you have a word with him?'
'No, I'm going home,' answered Oskar quickly, but the friend pushed him into his chair as another led Hans Schindler over. 'How are you, Oskar?' asked the elder Schindler in a weak voice. Oskar was surprised to see how small and ill this proud old man looked. Oskar knew from his own marriage that relationships could follow laws of their own; he understood now why his father had left his mother. He put his arms around the old man and kissed him on the cheek. His soldier friends, who had once been motorbikers like Oskar, cheered.
Back in Krakow, Oskar began to receive letters from his father, always on the same topic: Hitler would not win the war because, in the end, the Americans and Russians would crush his evil empire. Oskar smiled at his fathers lack of loyalty to the German leader, then sent him another cheque to make up for the lost years.
Of course life in the ghetto could never match the optimistic dream that many Jews had in March of 1941. Life changed when the administration of the ghetto passed from the control of the local German authorities, who relied on help from the Judenrat and the ghetto's own police force, to Gestapo Section 4B, which was in charge of religion. This change occurred in the other big Jewish ghettos in the cities of Warsaw and Lodz too. In Krakow SS boss Julian Schemer now made all the rules for his ghetto, and life became even harder for the Jews under his administration.
Some young Jewish men who had never had any power or position in the Jewish community took jobs in the new administration and learnt to make money by accepting bribes and making lists of uncooperative Jews for the SS. They were happy to obey Herr Schemer if it meant more power and more bread for them and their families. But would their luck last? Germany invaded Russia in 1941, and the nature of SS planning changed. The entire Nazi army was now preparing for a long war and carrying out Hitler's plan to make Germany a racially pure nation.
Oskar visited the ghetto in April to order two rings from a jeweller and to have a look around. He was shocked by the crowded conditions and the offensive smells, even though the women worked all day trying to keep the ghetto clean and free of lice in order to prevent the spread of infectious diseases. The situation made Oskar think about the land behind his factory. He knew how to get as much wood as he wanted, and he began to wonder if he could get permission to build on this land.
For Oskar Schindler 1941 was a fast, busy, but still almost easy year. He worked long hours, went to parties at the Hotel Krakovia, to drinking evenings at the jazz club and to romantic dinners with Victoria Klonowska. When the leaves began to fall, he wondered where the year had gone.
Then, near the end of the year, he was arrested. Perhaps a Polish shipping clerk or a German engineer had reported him to the Gestapo for breaking one of the many new rules. But more likely, it was because of Oskar's black market trading. You could never predict how people would react to success.
'You must bring your business books with you,' ordered one of the young Gestapo men who had come to arrest him.
'Exactly what books do you want?' asked Oskar, quickly realizing that these boys had not arrested many people before.
'Cash books,' said the other boy. Then the two of them went back to the outer office when the beautiful Miss Klonowska offered them coffee. Oskar got his accounts and made a list of names.
'Miss Klonowska,' said Oskar when he came out of his office, 'please cancel these meetings for tomorrow.' He handed her a piece of paper, which was actually a list of people with influence. With friends like these Oskar felt confident that he would not disappear forever behind the gates of the SS jail.
At SS headquarters Oskar was left at the desk of an older German.
'Herr Schindler,' said the official, 'please sit down. We are investigating all companies that are manufacturing products for the war effort.' Oskar did not believe the man, but he nodded to show that he understood. 'It is the duty of every factory owner to concentrate on helping our army.'
'Of course,' Oskar agreed.
'You live very well,' said the official. 'And we need to know that all of your money comes from legal contracts. We will have to keep you here while we examine your books.'
Oskar smiled and said, 'My dear sir, whoever gave you my name is a fool and is wasting your time. But, I assure you, when Herr Schemer and I are laughing about this over a glass of wine, I will tell him that you treated me very politely.'
Oskar was then taken to a comfortable bedroom with its own bathroom and toilet. Soon there was a knock at the door, and Oskar received a small suitcase that Victoria had brought for him. It contained a bottle of whisky, some books, clean clothes and a few small luxuries. Later, a guard brought him an excellent supper with a good bottle of wine.
Next morning the official from the night before visited him. 'Herr Schindler, we have looked at your books, and we have received a number of telephone calls. It is clear that anyone who has such a close relationship with Herr Schemer and other important men is doing his best for the war effort.'
Downstairs Victoria Klonowska was waiting for him, happy that her telephone calls had worked, and that Oskar was leaving the death house without a scratch. But, as he kissed Victoria, Oskar suspected that this would not be the last time the Gestapo would call him in to ask questions about his business.
مشارکت کنندگان در این صفحه
تا کنون فردی در بازسازی این صفحه مشارکت نداشته است.
🖊 شما نیز می‌توانید برای مشارکت در ترجمه‌ی این صفحه یا اصلاح متن انگلیسی، به این لینک مراجعه بفرمایید.