سرفصل های مهم
فصل 02
توضیح مختصر
زمان مطالعه

14 دقیقه

سطح

خیلی سخت
دانلود اپلیکیشن «زیبوک»
این فصل را می‌توانید به بهترین شکل و با امکانات عالی در اپلیکیشن «زیبوک» بخوانید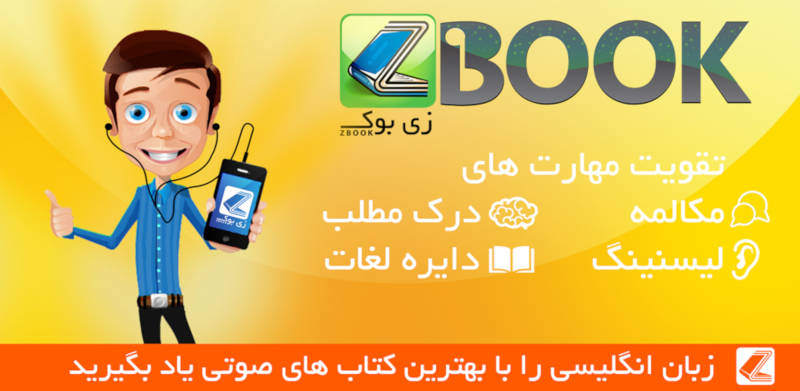 متن انگلیسی فصل
CHAPTER TWO
War Brings Troubles and Opportunities
Germany invaded Poland from the west on 1 September 1939. The USSR invaded Poland from the east on 17 September. The Second World War had begun.
By the seventh week of German rule, the inhabitants of Krakow were struggling to make sense of the orders that arrived daily from the authorities in Berlin. Poles had to exist on the rations allowed to them; they had to do whatever jobs they were given.
But the Jews of Poland, who represented one in every eleven of the population, began to realize that their situation was particularly dangerous. Already they had to declare their Jewish origins and carry Jewish identity cards. As sub-humans, as the Germans insultingly called them, they received only half of the official rations given to non-Jewish Poles. The German administration insisted that all Jews must register with the appropriate government office by 24 November of that year. In this environment, it was obviously wise for a Jew to be careful of what he said and did.
One Polish Jew who understood what was happening better than most people in Krakow was Itzhak Stern, chief accountant at J C Buchheister and Company and an expert on Jewish law and religious texts. One day in October his new German bosses called him into the director's office as usual. They understood very little about the factory they were now running and relied on Stern to guide them.
The thin, intellectual Jew entered the big office and was introduced to Oskar Schindler and Ingrid, a beautiful young Sudeten German who had recently become the manager of a Jewish tool factory. They were an elegant, stylish couple, full of confidence and clearly in love with one another. They would go far under this new system.
'Herr Schindler,' the German director said, 'this is Itzhak Stern. He understands this factory and can also help you with information about other local industries.'
According to the rules of the day, Stern said, 'I have to tell you, sir, that I am a Jew.'
'Well,' Schindler confessed with a smile, 'I'm a German. So let's talk business.'
It's easy for you to be friendly, thought the accountant, but I must still live by your rules. Nevertheless, Stern understood history and trusted that, even though conditions would probably get worse, the Jews would survive in Poland. As a race, they had learnt how to deal with foreign rulers over many centuries. And anyway, young businessmen like Oskar Schindler still needed people with experience, whether they were Jews or not.
When Stern was alone with Oskar and Ingrid, Oskar began the conversation. 'I would be grateful if you could tell me about some of the local businesses.'
'With respect, Herr Schindler,' said Stern, 'perhaps you should speak to the German officials who are now in charge of business in Krakow.'
Schindler laughed and said, 'They're thieves and rule-makers. I don't like having to follow a lot of rules.'
So Stern and the young industrialist began to talk. Stern had friends or relatives in every factory in Krakow and understood how the economy worked. Schindler was impressed and finally asked the question he had come to ask: 'What do you know about a company called Rekord?'
'It went bankrupt before the Germans arrived. It made enamelware, but was badly managed,' Stern reported.
'I have the financial statements for the company's last five years in business. Can you give me your opinion of them?' asked Schindler as one businessman to another.
Stern looked carefully at this friendly German. Like many Jews, he had the gift of knowing in his bones who was a good non-Jew. He began to sense that it might be important to be connected with Oskar Schindler; he might be able to offer a kind of safety.
'It's a good business,' Stern continued. 'And, with the kind of machinery it has, there's the possibility of military contracts.'
'Exactly,' Schindler replied. 'The German government is looking for Polish factories that can produce army equipment: pots, dishes and spoons for the soldiers. With my background, I understand the kind of company we're talking about,'
Stern sensed that he could be honest with the young German. 'I can help you with the legal work. You should rent the property with the option to buy.' Then, more quietly, he added, 'There will be rules about who you can employ.'
Schindler laughed. 'How do you know so much about the authorities' intentions?'
'We are still permitted to read German newspapers,' said Stern. Actually, he had read documents from the German government that he had seen on the desks of his new bosses. He knew that one of the aims of the Third Reich was to get rid of all Jewish owners, then all Jewish bosses and, finally, all Jewish workers.
As the two men left the office, Schindler became philosophical and began talking about the fact that Christianity had its roots in Judaism. Maybe he was reminded of his boyhood friends, the Kantor brothers. Stern had written articles about religion in serious journals and quickly realized that Oskar's knowledge of religion and philosophy was not very deep, but that his feelings were sincere. A friendship began to form between the two men.
Towards the end of their conversation Oskar said, 'In times like these, it must be difficult for a priest to tell people that their Father in Heaven cares about the death of every little bird. I'd hate to be a priest today when a human life doesn't have the value of a packet of cigarettes.'
'You are right, Herr Schindler,' said Stern. 'The story you are referring to from the Bible can be summarized by a line from the Talmud which says that he who saves the life of one man, saves the entire world.'
'Of course, of course,' answered the German.
Rightly or wrongly, Itzhak Stern always believed that these words from the Talmud guided Oskar Schindler throughout the next five years.
Schindler met Itzhak Stern by accident because he kept his eyes and ears open for people who might be useful to him. He met another Krakow Jew, Leopold Pfefferberg, by chance too.
Like other important Germans in the Polish city in 1939, Oskar had been given a fine apartment by the German housing authorities. It had previously been owned by a Jewish family by the name of Nussbaum who the authorities had ordered to move out without paying them for the apartment or its furniture.
Years later, several of Oskar's friends from the war claimed that he searched Krakow for the Nussbaum family in 1939 and gave them enough money to escape to Yugoslavia. This kind of generous behaviour was typical of Schindler. In fact, some people said that being generous became a disease in him - a disease because he was always in danger of dying from it.
Back in 1939 Oskar liked his big new apartment very much, but he wanted to decorate it in a more modern style. He heard that Mrs Mina Pfefferberg was the best interior decorator in Krakow, so he went to see her.
Mrs Pfefferberg and her husband were still living in their own apartment, but they feared a visit from the Gestapo, announcing that the Pfefferberg home now belonged to a German army officer or businessman. (In fact, their apartment was taken from them by the Gestapo before the end of 1939.) When Mrs Pfefferberg heard a knock one morning in October, looked through a crack and saw a tall, well-dressed German with a swastika pinned to his suit, she thought that day had arrived. She looked at her 27-year-old son, Leopold, with alarm in her eyes.
'Mother, don't worry. The man is not wearing a Gestapo uniform. He's probably looking for me,' said Leopold calmly. He had been an officer in the Polish army until their defeat in September and, after he had been captured, managed to avoid being sent to Germany. Perhaps the Germans had found him now. Recently he had been surviving by buying and selling on the black market because he had not been allowed to return to his real job as a physical education teacher. In fact Jewish schools were closed soon after this time.
'Answer the door, Mother,' whispered Leopold. 'I'll hide in the kitchen and hear what he wants. If he makes trouble for you, I've got my gun.'
Mrs Pfefferberg nervously opened the door.
'You're Mrs Pfefferberg?' the German asked. 'You were recommended to me by Herr Nussbaum. I have just taken over an apartment near here and would like to have it redecorated.'
Mrs Pfefferberg could not manage a reply, even though the German was speaking politely. Leopold stepped into the room and spoke for her. 'Please, come in, sir.'
'Thank you. I am Oskar Schindler. My wife will be coming here from Czechoslovakia,' he explained, 'and I'd like to have my new apartment ready for her.'
With her strong, healthy son beside her, Mrs Pfefferberg relaxed and began to talk to Schindler as a client, discussing fabrics and colours and costs. After it was settled that Mrs Pfefferberg would do the work, Oskar turned to Leopold and said, 'Could you visit me at my apartment one day and discuss other business matters? Maybe you can tell me how to get local products when the shops are empty. For example, where would a man find such an elegant blue shirt as yours?'
Leopold knew that this man wanted more than a good blue shirt; his business sense told him that he could make some profitable deals with this customer. He answered, 'Herr Schindler, these shirts are hard to find and they're extremely expensive. But give me your size and I'll see what I can do.'
Oskar expected to be charged a very high price for the shirts, but he was sure that this Jew would be useful to him. In fact, Leopold became one of Oskar's most reliable sources of black market luxuries, and, as the years passed, those luxuries kept Oskar in business time after time.
By December of 1939 it had become clear that the Germans would not be leaving Krakow very soon, but Oskar, and even many Polish jews, continued to hope that the situation would be better in the spring. After all, the Jews told themselves, Germany is a civilized nation.
Through his contacts in the German police and military, Oskar heard troubling rumours. He learnt that the SS would carry out their first Aktion in a Jewish suburb of Krakow on 4 December. He went to the Buchheister offices and dropped hints for Stern, but this was the first Aktion and few believed it would happen.
The SS plan was to carry the war against the Jews from door to door. They broke into apartments and emptied desks and wardrobes; they took rings off fingers and watches out of pockets. A girl who would not give up her fur coat had her arm broken. A boy who wanted to keep his skis was shot.
There were worse events occurring in other parts of the city, being carried out by a group of German soldiers with special duties, known as the Einsatz Group. From the beginning of the war, they had understood that Hitlers plan meant the extinction of the Jewish race, and they were willing to take extreme steps to achieve this goal.
While the SS were busy with their first Aktion in Krakow, Einsatz soldiers entered a fourteenth-century synagogue in another Jewish neighbourhood, where traditional Jews were at prayer. Their companions went from apartment to apartment and drove the less religious Jews into the synagogue too.
The Einsatz leader ordered each Jew to spit on the holy Jewish texts at the front of the hall or be shot. One man, described by people in the neighbourhood as a gangster with no interest in religion, refused to spit on the book.
'I've done a lot of bad things in my life,' the crook said, 'but I won't do that.' The Einsatz men shot him first. Then they shot the rest of the Jews and set fire to the place, destroying the oldest of all Polish synagogues.
But higher up the ladder of Nazi authority, men were discussing the weakness of a plan that required German soldiers to kill Jews one at a time, or even in small groups. They were looking for a faster, more efficient method of solving the Jewish 'problem' in Europe. Scientists eventually found a technological solution: a chemical named Zyklon B that could be used to kill hundreds of Jews at a time in secret sites throughout the German empire.
مشارکت کنندگان در این صفحه
تا کنون فردی در بازسازی این صفحه مشارکت نداشته است.
🖊 شما نیز می‌توانید برای مشارکت در ترجمه‌ی این صفحه یا اصلاح متن انگلیسی، به این لینک مراجعه بفرمایید.