سرفصل های مهم
فصل 09
توضیح مختصر
زمان مطالعه

21 دقیقه

سطح

متوسط
دانلود اپلیکیشن «زیبوک»
این فصل را می‌توانید به بهترین شکل و با امکانات عالی در اپلیکیشن «زیبوک» بخوانید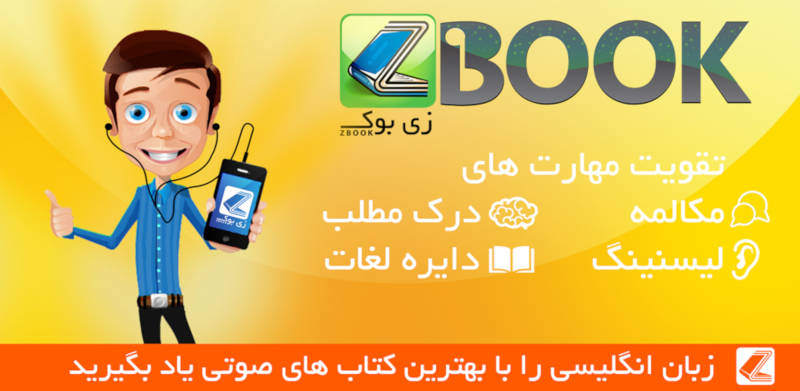 متن انگلیسی فصل
CHAPTER NINE
Schindler's List
Schindler's thirty-sixth birthday, 28 April 1944, was a quiet day without celebrations either in the office or on the factory floor, although Oskar did receive good wishes from his wife in Zwittau and gifts from both Ingrid and Victoria. Oskar was not in a party mood because he was upset about the war news. The Russian armies had come to a stop instead of continuing south into the German territories. Was he hoping for a German defeat without considering what that would mean to his factory and sub-camp?
At the same time the possibility that the Russians might reach Poland was making life more complicated for Amon Goeth. The Nazis did not want their enemies to find any evidence of what they were doing to the Jews, so the SS had been ordered to destroy the gas chambers and crematoria at many of the death camps. The huge camp at Auschwitz would finish the job, and then the Nazis planned to destroy that as well.
Plaszow had never had a gas chamber or crematorium, but its dead lay everywhere around it, and now Goeth was ordered to find and burn them. Estimates of the number of bodies at Plaszow vary widely, with some as high as 80,000. Most victims had been shot or hanged, or had died from disease. Oskar saw and smelled the piles of burning flesh and bones on the hill above the workshops during a visit to Plaszow just before his birthday. He walked into the Administration Office and found Itzhak Stern. Instead of making his usual polite conversation, he whispered, 'Stern, what does everyone think?'
'Herr Schindler, prisoners are prisoners. They do their work and hope to survive to see another day.'
'I'm going to get you all out,' Oskar said as he banged on Stern's desk with his fist.
'All?' asked Itzhak Stern. He knew that such promises could not match the reality of the situation.
'You, anyhow,' said Oskar.'You'.
As he left Stern's office, Oskar was depressed to see the ordinary life of the camp going on as the air filled with the thick smoke and terrible smell of burning bodies.
Of course many people began to wonder how long their 'ordinary' life in Plaszow could continue. One of these was Mietek Pemper, a studious young prisoner who worked in the Administration Office beside Amon Goeth's private secretary, a young German woman called Frau Kochmann. Pemper was not supposed to see any secret Nazi documents or to read any important orders from Nazi headquarters, but because he was a much more skilful secretary than Frau Kochmann, he eventually saw almost everything that came to the office. Besides being an expert typist, Pemper also had a photographic memory, and he stored the details of beatings, hangings and mass murders in his head, without needing to write any of the information down. He knew that this was his death sentence; he was a witness that Commandant Goeth would, in the end, have to get rid of.
At the end of April Pemper read a letter from Berlin that he would always remember. A labour chief was asking Goeth how many Hungarian Jewish prisoners could be held temporarily at Plaszow, while a weapons factory at Auschwitz prepared itself to receive them. The Labour Department would be very grateful if Goeth could take as many as 7,000 of these recent, relatively healthy prisoners.
Goeth's answer, either seen or typed by Pemper, stated that there was no room at Plaszow, but he would be happy to accept 10,000 prisoners on their way to Auschwitz if he were given permission to get rid of the unproductive prisoners inside the camp. Goeth was later pleased to receive notice that the director of the gas chambers at Auschwitz-Birkenau would expect a group of unfit prisoners to be delivered from Plaszow, and that transport would be arranged from the gate of his camp.
With his orders in hand Amon Goeth confidently planned his sorting process, which he called the Health Action. In one horrible day he would sentence to death as many prisoners as Oskar Schindler was keeping safe at DEF.
The Health Action on Sunday 7 May was organized a bit like a county fair. The square was hung with signs that said: To Every Prisoner, Appropriate Work! Loudspeakers played popular music, and at a long table sat the eccentric Dr Blancke, Dr Leon Gross and a number of clerks. The SS doctors assessed the entire prison population by having the prisoners remove all their clothes and run up and down in front of the table. While the music played the doctors looked for signs of disease and injury, and the clerks recorded the names of the people the doctors judged to be too weak to work, including the children. The prisoners were running for their lives, with their stomachs turning and their lungs fighting for air.
Fortunately many of the camp children survived the Health Action by hiding on that terrible day. Several hid silently in the ceiling of a barracks, not moving to get food or water or to go to the toilet for hours. The guards avoided the ceilings because they believed the rats that lived up there carried disease.
One fairly tall thirteen-year-old orphan had usually passed as a man, but without his clothes it was obvious that he was still a child, so he was marked down to go to Auschwitz. The boy had to join the children who were leaving the camp, but after a few minutes he quietly moved away from the group and stood with the safe adults. After another minute or two, he held his stomach and asked a guard for permission to go to the toilet huts.
Arriving at the huts, the boy climbed into a toilet hole and found a place to put his feet on either side of the hole. The smell blinded him and flies crawled into his mouth, ears and nose. Then he thought he heard ghosts.
'Did they follow you?' whispered a young voice.
'This is our place! There isn't room for you,' said another.
There were ten children in there with him.
At the end of the process 1,402 adults and 68 children stood in the square, ready to be transferred to the gas chambers of Auschwitz. Goeth considered the figures disappointing, but they made enough room for Plaszow to receive quite a large number of Hungarian prisoners.
One hot afternoon, soon after the Health Action, Schindler and the other factory owners were called to a meeting at the commandant's office. Amon Goeth spent the entire time warning them that there were Poles in Warsaw who were planning to attack the camp and release the prisoners. Oskar knew that no such thing would ever happen and could tell that Amon Goeth had a secret motive in telling him and the other owners this ridiculous story, but he was not sure what it was.
After the meeting Oskar gave Goeth some beautiful, handmade leather riding equipment. Because the fees for his workers now went straight to Berlin, Oskar understood that regular gifts for Goeth were necessary to keep him friendly. As the two men drove through the camp to the commandant's house, they could see that the boxcars standing on the railway tracks were full of prisoners, and they could hear the sound of suffering from inside. Oskar stopped his car and listened. Goeth, who was feeling very happy with his gift, smiled at his emotional friend.
'Some of them are from Plaszow,' said Goeth, 'and some from the Montelupich prison. They're complaining now? They don't know what suffering is yet.'
The roofs of the boxcars were burning hot in the afternoon sun.
'Commandant, if you don't object, I'll call out your fire department,' Oskar said.
For some reason Goeth decided to sit back and watch what Schindler might do. When the firemen arrived, Oskar instructed them to turn the water on to the boxcars and cool them down. Then he opened the doors and passed buckets of water inside and had the prisoners pass out any dead bodies. Before the train left the station, he gave the driver a basket of cigarettes, wine, cheese and sausage, and asked him to open the doors when the train stopped near stations and to give the prisoners water.
Goeth was entertained by Oskar's performance, but he was also worried about him. Schindler's need to help the Jews had reached a new, passionate level and his actions were becoming more and more dangerous. After the train left, Goeth said, 'You have to relax, my friend. You can't go running after every train that leaves this place. You can't change their final destination.'
Others, including the prisoner Adam Garde, also noticed that Schindler's need to stop the madness going on around him became more and more desperate. On the night of 20 June an SS man came to Garde's barracks. 'Herr Schindler has called the guardhouse,' the man told Garde. 'It is necessary for you to go to his office immediately.'
Garde found Oskar listening to a German radio station with a bottle and two glasses on the table in front of him. He pointed to a chair and a glass of whisky for Garde as he concentrated on what the announcer was saying. Finally he turned to the young Jew and said, 'Someone has tried to kill Hitler. They announced it earlier this evening and then said that Hitler had survived and would soon speak to the German people, but that was hours ago, and they haven't produced him yet.'
'What do you think it means?' asked Garde.
'I think he might be dead,' said Oskar with hope rising in his voice. 'Just think, it could be the end of the SS, the end of people like Himmler and the death camps.' The ten o'clock news repeated the earlier story, but still Hitler did not speak.
'Our troubles are over,' Oskar said. 'The world is sane again. Germany can join the western powers and defeat the Russians.' Garde began to hope that Oskar was right, but all he wished for was a safe place, even an old-fashioned ghetto, for the Polish Jews. The same message was repeated every hour as the two men sat together drinking whisky and hoping. But a little before one o'clock in the morning, Hitler began broadcasting from Rastenberg. 'My fellow Germans!' the voice began. 'I am unhurt and well.' The speech ended four minutes later with Hitlers promise to punish those who had tried to murder him.
Garde had never really believed that the world would be different in the morning, but Oskar had and now he was filled with grief. 'Our vision of liberation will have to wait,' he said, as if they were both prisoners waiting to be released. Garde was surprised to see how depressed Schindler now looked. Until lately he had always seemed so practical and optimistic.
Later that summer Oskar found out the real purpose of Goeth's last meeting with the factory owners. The commandant had heard a rumour that Plaszow and the other labour camps would soon be closed, so he went to the SS police chief in Krakow and told him the story of a possible attack by Poles from Warsaw.
'If there's trouble at Plaszow,' Goeth said to the police chief, 'do I have your permission to shoot first and do the paperwork later?' Since General Pohl had been in charge of the camps, Goeth had not been allowed to kill prisoners without a genuine reason. If he ignored the rules from Berlin, he would get into trouble.
'No problem,' said the police chief, who was also unhappy with so many new orders from Berlin. 'If you're careful and use your judgement, I'll support you.'
Goeth now had an excuse to murder some of the prisoners at Plaszow who knew too much about him. Unfortunately for them, the whole Chilowicz family fell into this category. From the first days at Plaszow, they had made themselves useful to Goeth as his agents. They travelled between Plaszow and Krakow, doing business for the commandant: selling food that was meant for the prisoners, as well as jewellery and gold that had been found in the prisoners' clothes or hidden around the camp. They had enjoyed a privileged life, but Goeth believed that the Chilowiczes would try to trade information about him if they needed a way out of a death camp. A very fat Goeth, yellow with disease and having difficulty breathing by this time, had the whole family shot and then conveniently found a gun hidden in the father's boot; the gun was Goeth's proof that the Chilowiczes had been trying to escape from the camp.
When the bodies were displayed on the Plaszow square, they had signs tied around their chests which read: Those who break fair laws can expect a similar death. That, of course, was not the lesson the prisoners learnt from the sight.
The rumour that Amon Goeth had heard earlier in the summer was confirmed one morning when Oskar Schindler found orders from Army High Command waiting for him on his desk. Because of the war situation the concentration camp at Plaszow and the sub-camp beside DEF would close. Prisoners from DEF would be sent back to Plaszow to wait for the time when all the prisoners would be sent to another camp. Oskar's job, according to the orders, was to close his factory as quickly as possible.
Who were these people in Berlin who knew nothing about his Jews? Why didn't they name the camp that the prisoners would be moved to? At least, thought Oskar, people like General Frank, one of the top Nazis in Poland, had had the courage to tell the truth earlier in the year when he said in a speech, 'When we finally win this war, Poles, Ukrainians and all those prisoners idling about here can be cut up and made into dog food.' The bosses in Berlin wrote about 'another camp' and then believed they had no part in the final solution.
Goeth, on the other hand, knew exactly what 'another camp' meant and during Oskar's next visit he told him. 'All Plaszow men will be sent to Gross-Rosen and will be worked to death in the vast mine in Lower Silesia. The women will go to Auschwitz, where the death machines are more direct and modern.'
When the news that DEF would be closed reached the factory floor and the sub-camp, many prisoners believed that they had reached the end of the road. They had had a few years of comparative rest, soup and sane treatment under Schindler, but they expected to die now. Rabbi Levartov feared facing Amon Goeth again. Edith Liebgold, who had been hired by Bankier for the night shift three years before, noticed that Herr Schindler no longer made promises of safety.
But at the end of the summer, when the DEF workers packed their bundles and were marched back to Plaszow, there was a rumour among them that Schindler had spoken of buying them back. Some refused to hope that the rumour could be true, but others began to believe that Schindler would get them out again; they began to believe that a List already existed, and surely their names were on it.
These Jews, it seems, knew Oskar Schindler very well because he began talking to Amon Goeth about taking Jews away from Krakow one night as the two men sat alone in Goeth's living room. The commandant was not hosting so many parties these days because Dr Blancke had warned him that if he did not eat and drink less, he would die.
Towards the end of a pleasant evening, Oskar began to talk more seriously. 'Commandant, I want to move my factory and my skilled workers to Czechoslovakia, near my home in Zwittau. I'll ask the appropriate office in Berlin for approval, and I'd be very grateful for any support you can give me.'
Goeth was always interested when Oskar talked about being 'grateful' and said, 'Yes, of course. If you can get Berlin to cooperate with your crazy scheme, I'll allow you to make a list of the workers you want from here.'
With business out of the way, Goeth wanted a game of cards. He knew that he would profit from helping Oskar with his plan, so now he did not mind risking some money on cards. They played a game that was not easy to lose on purpose and Oskar kept winning. Soon he had a pile of money in front of him, and Goeth called for Helen Hirsch to bring coffee. The servant came in, looking very clean and neat but with a swollen and bruised eye. Oskar observed to himself that she was so small that Goeth must have had to bend down to beat her.
It was almost a year since Oskar had promised to help Helen. He was always kind when she saw him at the house, but she could not let herself hope that she would escape from Goeth. Only a few weeks before, for example, when the soup was not the correct temperature, the commandant had called for two of his guards and told them to take Helen outside and shoot her.
As they marched her to a tree outside Goeth s window, Helen said to one of the men, 'Petr, who's this you're going to shoot? It's Helen who gives you cakes.'
'I know, Helen,' Petr whispered. 'I don't want to hurt you, but if I don't shoot you, he'll kill me and then you.'
Helens legs were trembling violently as the men stood her against the tree. Then at the last moment they heard Goeth shouting, 'Bring her back. There's plenty of time to shoot her. Maybe I can still educate her,'
After their coffee, Oskar suggested a change in the betting. 'I'll need a housekeeper when I return to Czechoslovakia. It would be very difficult to find a servant as intelligent and well trained as Helen Hirsch. Let's play one more game and if you win, I'll pay you double the amount on the table. But if I win, then you give me Helen Hirsch for my list.'
'Let me think about that,' said Goeth.
'Come on,' encouraged Oskar. 'She's going to Auschwitz anyway.' Oskar tried to keep the tone of the conversation light, but he got up and found some official-looking paper and wrote: By my authority the name of Helen Hirsch should be added to any list of skilled workers to be moved to Herr Oskar Schindler's factory in Zwittau.
The card game did not last long, Oskar's luck continued and soon an angry Amon Goeth signed the paper Oskar had prepared. Out in her kitchen, Helen Hirsch had no idea that she had been saved over cards, but Schindler later talked about his evening with the commandant to Itzhak Stern, and soon rumours of Oskar's plan spread through Plaszow. There was a Schindler list, and it was worth everything to be on it.
مشارکت کنندگان در این صفحه
تا کنون فردی در بازسازی این صفحه مشارکت نداشته است.
🖊 شما نیز می‌توانید برای مشارکت در ترجمه‌ی این صفحه یا اصلاح متن انگلیسی، به این لینک مراجعه بفرمایید.