سرفصل های مهم
فصل 11-2
توضیح مختصر
زمان مطالعه

7 دقیقه

سطح

ساده
دانلود اپلیکیشن «زیبوک»
این فصل را می‌توانید به بهترین شکل و با امکانات عالی در اپلیکیشن «زیبوک» بخوانید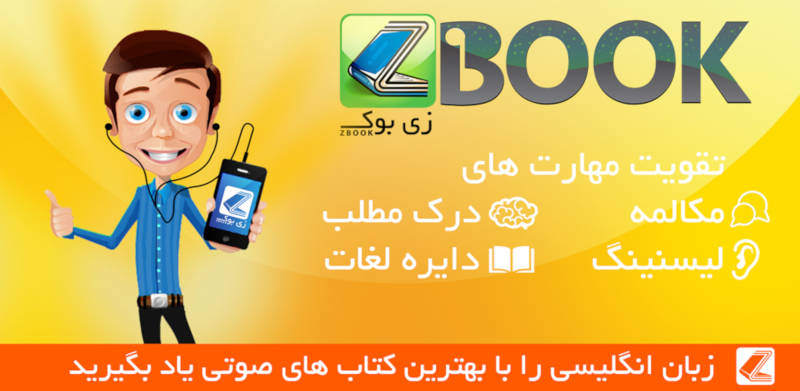 متن انگلیسی فصل
Avatea was the last to take leave of us. Going up to Jack, she put out her flat little nose to be rubbed, then turned to me. I thought that was much more enjoyable…
Two hours later the canoe was out of sight and we were left with an odd feeling of sadness creeping round our hearts.
But the days passed by once more, and at last we began to think of the visit of the savages as if it had all been a terrible dream-until, that is, there happened something that was even more of a nightmare…
One afternoon Jack and I were sunning ourselves on the beach, while Peterkin was clambering about on a low cliff behind. Suddenly he gave a shout of the wildest excitement. We started up, wondering at the urgency in his voice.
"A sail!" he yelled. "Jack! Ralph! There's a ship coming this way!"
We clawed our way up the cliff to where he stood. There, right enough, was a schooner, outside the reef, but making for the island under a steady breeze.
We were mad with excitement.
The ship came on rapidly. In less than an hour she was close to the reef, where she rounded to and backed her topsails as if to survey the coast. We were all leaping and dancing and waving our arms, dreadfully afraid that we should not be seen. Then, to our great joy, we saw men beginning to lower a boat.
"They've seen us," yelled Peterkin. "They're coming ashore!"
And then several things happened all at once.
A flag was suddenly run up to the schooner's peak, and at the same time a little cloud of white smoke seemed to flower from her side, and an instant later a cannon-shot came crashing through the bushes and burst in atoms against the cliff, a few yards below the spot on which we stood.
For a moment we were frozen to the spot, filled with a sudden terror. The flag, we could see, was black, with a skull and cross-bones picked out upon it in white. It was the "Jolly Roger", the pirate flag feared upon all the seven seas.
"Pirates!" we said together.
The boat had now shot away from the schooner's side and was making for the entrance to the lagoon. I looked at Jack.
"What are we going to do?" I asked.
"Hide," he said grimly. "We don't want to fall into their hands. Come on-quickly!"
He tore off into the woods and led us, by a winding path, to Spouting Cliff. Here he stopped, crept up behind a rock, and peered round its edge. I did the same and saw the boat, crowded with men, just running ashore. In another instant the crew had landed and were running up towards our camp.
A minute or so later we saw them hurrying back towards the boat, one of them swinging our poor cat round his head by its tail. When he reached the edge of the sea, he tossed it far out into the water, and moved towards his friends, roaring with laughter.
"You see what we can expect from them," said Jack bitterly. "If they decide to search the island, there's only one place we can go-down into the Diamond Cave."
Peterkin started.
"What about me?" he said. "I can't dive down there."
"We'll take you down," said Jack. "You'll just have to make up your mind to do it. There's nowhere else we can hide."
Peterkin gulped.
"All right," he said. "I'll do it. Come on!"
We crouched low and rushed towards the spot from which we always dived to the cave. Before we had gone far a hoarse shout came from the beach: the pirates had seen us. We sprang down to the ledge and Jack and I seized Peterkin by the arms.
"Keep quite still, Peterkin," said Jack, urgently. "Take a deep breath-and don't struggle. Let us take you."
Peterkin nodded. His face was set, and he looked ready to go through with anything.
"Right!" said Jack. "Now!"
As the pirates gained the foot of the rocks, which hid us for a moment from their view, we bent over the sea and plunged down together head foremost. Peterkin behaved like a hero.
He floated between us as stiff as a log of wood. We shot through the tunnel and rose into the cave more quickly than I had ever done it before.
We all took a long, deep breath and then scrambled out of the water. Jack groped around for the torch and tinder which we always kept in the cave. Within two or three minutes the torch light was revealing to Peterkin the wonders he had never yet seen.
We decided that we should have to spend the night in the cave. At odd times Jack and I had carried coconuts and other fruits down to the cave, partly because we had an idea that we might be driven there by the savages one day and knew that if that happened we should be glad of a store of food. We wedged our torch in a crack in the rock and ate our supper, then sat and talked in whispers until the dim light that came through the entrance died away, and we knew that it was night. Then we put out our torch and settled down to sleep.
When I awoke I found it hard to remember where we were. We could see by the faint light that day had dawned, but we had no idea of the hour.
"One of us ought to dive out and have a look round," Jack suggested. "I'll go."
"No," I said. "You stay here. You've done enough for us already. Let me take a few risks for a change."
"All right," Jack agreed. "But keep a sharp look-out."
"Don't get caught," whispered Peterkin.
While the words were still sounding in my ears I plunged into the water, and swam out to the open air. I rose gently, and floated on my back, listening carefully. There was no sound but the twittering of the birds and the distant boom of the surf. Then I swam towards the ledge, pulled myself out, and climbed up the cliff a step at a time till I had a view of the shore.
I gave a cry of joy. As I looked out to sea, I saw the pirate schooner sailing away almost hull down on the horizon. We were safe! I shouted again. "There she goes! They've not caught us this time!" Almost before I had finished speaking I heard a little movement behind me.
"I wouldn't be so sure of that," said a gruff voice. At the same moment a heavy hand clapped down on my shoulder and held it as if in a vice.
مشارکت کنندگان در این صفحه
تا کنون فردی در بازسازی این صفحه مشارکت نداشته است.
🖊 شما نیز می‌توانید برای مشارکت در ترجمه‌ی این صفحه یا اصلاح متن انگلیسی، به این لینک مراجعه بفرمایید.