سرفصل های مهم
فصل 02
توضیح مختصر
زمان مطالعه

7 دقیقه

سطح

ساده
دانلود اپلیکیشن «زیبوک»
این فصل را می‌توانید به بهترین شکل و با امکانات عالی در اپلیکیشن «زیبوک» بخوانید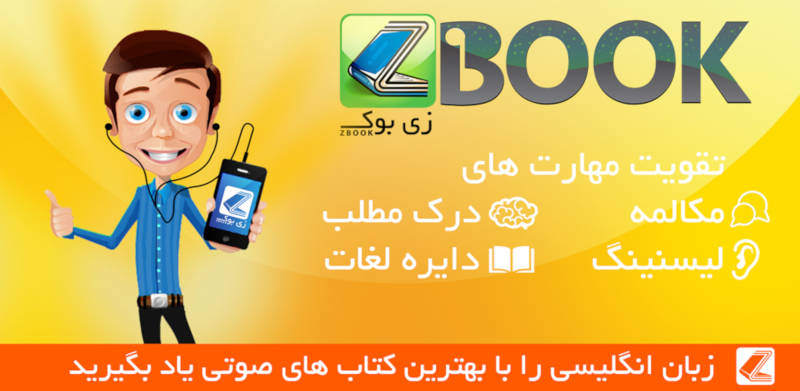 متن انگلیسی فصل
CHAPTER TWO
The Island
I felt water splashing on my face. I slowly opened my eyes.
I was lying, out of the wind, under an overhanging shelf of rock. Peterkin and Jack were kneeling beside me, their faces pale and drawn, and in that moment it all came back to me. I sat up, then blinked and clenched my brows in a frown of pain. I put a hand to my head and found that it had been gashed across.
"Don't rush things, Ralph," said Jack. "You're not quite better yet. Wet your lips with this water. I got it from a spring."
"What-what happened," I asked, "after we were thrown into the water?"
"The oar struck your head," said Jack. "I managed to grab you and push you towards the shore. It wasn't too hard because the water was quite calm inside the reef."
"And the others?" I asked.
Jack shook his head.
"No sign of them," he said quietly.
We were silent for a minute or two.
"Did you see what happened to the ship?" I asked at last.
"She's gone to the bottom," Jack replied. "She struck on the tail of the island and stove in her bow. The next breaker swung her clear, and she floated away to leeward before she filled and went down."
There was a longer silence while we thought about it all. For my part, I did not feel very happy. We might be on a desert island, but if it should turn out to be inhabited I felt certain, from all I had heard of South Sea Islanders, that we should be roasted alive and eaten. If, on the other hand, it should turn out to be uninhabited, I fancied that we might well starve to death.
Jack must have been thinking the same.
"If this is a desert island," he said suddenly, "we'll have to live like wild animals. We haven't a tool of any kind- not even a knife."
Peterkin's face lit up.
"Yes we have!" he cried, and fumbled in his trousers pockets, from which he drew out a small penknife with only one blade-and that was broken.
Jack grinned suddenly.
"Well, that's better than nothing," he said. "Let's see what else we've got."
I sat up. I was feeling a lot better now. My friends had taken off some of their clothes and spread them out in the sun. They had also stripped off most of my wet clothes and laid them out to dry.
We went through our pockets and discovered that we had, between us, the broken penknife, an old silver pencil-case without any lead in it, a piece of cord about six yards long, a small sailmaker's needle, and a ship's telescope.
And that was all!
Jack suddenly started and exclaimed:
"The oar! We've forgotten the oar!"
"What's the use of that?" asked Peterkin. "There's enough wood on this island to make a thousand oars." "I know," said Jack, "but there was a bit of hoop-iron at the end of ours, and that may be a lot of use to us."
"Come on, then," I said. "Let's go and fetch it."
I was still a little weak from the loss of blood, but Jack lent me his shoulder and helped me along. My spirits rose as we walked down to the beach. The gale had suddenly died away. The island was hilly and covered with richly coloured trees and shrubs. A beach of dazzling white sand lined this bright green shore, and upon it there fell a gentle ripple of the sea, although a mile off across the lagoon the great seas were rolling in and crashing upon the reef, to be dashed into white foam and flung up in clouds of spray. Peterkin ran on ahead and down to the edge of the sea.
Suddenly he gave a shout, and we saw him tugging with all his might at something that lay upon the shore.
It was the axe which Jack had struck into the oar, and which had remained fast-so fast, indeed, that Peterkin could not budge it.
"What luck!" cried Jack, and gave the axe a wrench that plucked it out of the wood.
We carried the axe and the oar, which had some iron on the blade, back to the place where we had left the rest of our things, intending to burn the wood away from the iron at a more convenient time.
"Now let's go to the tail of the island, where the ship struck, and see if anything else has been thrown ashore," Jack suggested.
We set off.
"What are we going to eat?" asked Peterkin, as we moved along the white beach. "I could do with a drink, too."
"Look up there," answered Jack, "and you'll see both food and drink."
He pointed to the branched head of a coconut palm, heavily laden with fruit. Peterkin gave a cry of delight and climbed up the tall stem of the tree as easily as a squirrel. In a matter of seconds he had thrown down more than a dozen nuts.
"Now let's have some of the green, unripe ones," Jack called up to him-and down they came, followed by Peterkin.
We cut holes in the unripe nuts with Peterkin's knife and drank gratefully of their cool, sweet milk.
"Marvellous!" cried Peterkin, in high delight. "This is the life! It's like Paradise!"
We went on until we came to the point of rocks off which the ship had struck, and searched carefully along the shore. We found nothing.
The sun was sinking when we walked back. As long as the daylight lasted we worked hard cutting down boughs and leaves and used them to build a sort of wall all round us; then we covered the inner floor with leaves and dry grass. On these we sat down and made our supper from the meat of coconuts.
All of us were yawning by the time we had finished, and we were glad to lie back under the overhanging palms.
That night the starry sky looked down upon our sleep, and the distant roaring of the surf upon the reef was our lullaby.
مشارکت کنندگان در این صفحه
تا کنون فردی در بازسازی این صفحه مشارکت نداشته است.
🖊 شما نیز می‌توانید برای مشارکت در ترجمه‌ی این صفحه یا اصلاح متن انگلیسی، به این لینک مراجعه بفرمایید.