سرفصل های مهم
فصل 15
توضیح مختصر
زمان مطالعه

7 دقیقه

سطح

ساده
دانلود اپلیکیشن «زیبوک»
این فصل را می‌توانید به بهترین شکل و با امکانات عالی در اپلیکیشن «زیبوک» بخوانید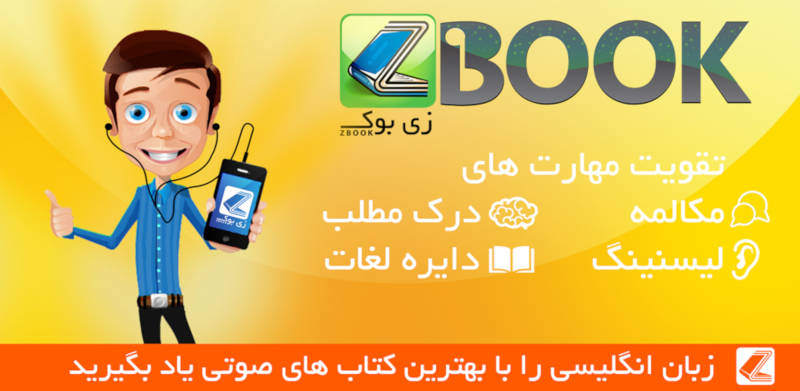 متن انگلیسی فصل
CHAPTER FIFTEEN
The Return
Now that the danger was past I knew, quite suddenly, that I was completely worn out. I remember feeling the cool breeze upon my face as we left that hateful island behind us, and then I must have pitched forward and fallen asleep upon the deck.
When I awoke the sun was shining in my eyes. I sat up and stared round. I saw a calm sea and felt the schooner cutting through it with the help of a steady breeze. Bill was seated upon the deck behind me, his head laid upon his right arm, which was wrapped around the tiller. The slight noise I made as I lurched to my feet made him look up and see me there.
One look at his face and I sprang towards him in great anxiety. He was deadly pale. His hair, which hung in untidy locks over his face, was clotted with blood. Blood also stained his hollow cheeks and the front of his shirt, which was all torn and soiled with mud.
"Bill!" I cried. "You were wounded!"
He winced and nodded.
"Yes," he said quietly. "I've got an ugly wound, lad. I've been waiting for you to waken, to ask you to get me a drop o' brandy from the cabin locker."
I ran below at once, found the brandy, and brought back some broken biscuits. He seemed a little better after he had eaten and taken a long drink of the brandy and water. Almost at once he fell asleep, and I watched him anxiously till he woke. He smiled at me when he did so.
"I feel better for that, Ralph," he said. Then he made to rise, but he sank back again with a deep groan.
"Lie still," I said. "I'll get you some proper food, and then take a look at your wound."
I left him, lighted a fire in the galley, cooked him some eggs, and made a pot of coffee. He managed to eat well enough. Then I helped him strip off his shirt and took a look at his wound.
It was a knife-wound, very deep, in the chest. It did not bleed much and I was in high hopes that it might not be serious. But Bill shook his head.
"Sit down, Ralph," he said, "and I'll tell you all about it. We didn't take the savages by surprise last night, as the captain had said we should. Romata must have expected us to try something like that, and he kept a good watch on us. The savages ambushed us before we'd got as far as the village. Ralph, there seemed to be thousands of them. The captain was stabbed almost at once. The rest of us scattered into the woods, with a mob of screaming savages on our heels. One of them caught up with me and we had a bit of a scrap, but he stabbed me before I put him down. There were more of them after me, but they weren't quick enough to stop me reaching the boat."
He paused, his face all drawn and tired.
"Bill," I said, "we've got to make up our minds what we are going to do now. The wind's getting up. Which way shall we steer?"
He shook his head.
"It doesn't matter to me," he said. "I think my time's getting short. Go where you like."
"I think we'd better steer for the Coral Island. The captain once pointed it out to me on the chart, and I marked it afterwards. I think I can find it again. If you sit beside the tiller and steer for an hour or so each day, while I have a nap, we ought to manage between us."
Bill nodded.
"You know, Ralph," he said, "I've been a pirate three years now. I was kidnapped aboard this schooner, and kept here by force until I agreed to join the crew. I'm beginning to wish now that I'd lived a better life."
He sank back with a groan. A low hissing sound came sweeping across the sea. The wind had risen and now a squall was coming. I started to my feet, ran to shorten sail, then returned aft and took my stand at the helm.
The wind burst upon us in sudden, squally gusts and the spray was flying over the decks. The schooner sprang forward like a war-horse. Clouds had darkened the sky, and the wind began to whistle and shriek through the rigging. Quite suddenly the wind shifted a point. At once a heavy sea caught us on the bow and laid the ship over almost on her beam-ends.
Bill lost his hold of the belaying-pin which had served to steady him and slid with stunning violence against the skylight. I shouted to him, but he just lay still and I did not dare to leave the tiller to go to his help. For an hour the blast drove us along, while the schooner dashed through the waves. Then the squall passed away and left us rocking on the lifting sea.
I dashed to Bill's side, dragged him into the cabin, and somehow managed to lift him on to the couch. I fetched the brandy-bottle, rubbed his face and hands with the stuff, and tried to pour a little down his throat. It was no use. At last I let go of the hand I had been rubbing. It dropped heavily to the deck. I put my hand over his heart, but could feel no flutter at all-Bill was dead.
I sat for some time, looking upon his pale, cold features. Then I rose, tied a cannon-ball to his feet, and, with feelings of the deepest sorrow, let him slide into the sea. For fully a week after that a steady breeze blew out of the east. I managed to hoist the topsails, having lashed the helm to hold the schooner on her course. In this way, I was able to snatch a few hours' sleep whenever the sea was calm, and after a week of fair sailing I guessed that I must be drawing near to Coral Island.
On the evening of the fourteenth day I was wakened out of a nap by a loud cry. I started up, gazed around me, and was surprised and delighted to see a large albatross soaring over the ship.
Next morning, as I stood with heavy eyes at the helm, I waited anxiously for daylight, and peered towards the horizon, where I thought I saw something like a black cloud against the dark sky. Being always on the alert for squalls, I ran to the bow. There could be no doubt it was a squall, and as I listened I thought I heard the murmur of the coming gale. At once I set to work to shorten sail. After an hour and a half I had most of it reduced and the day was dawning clear. I cast a glance ahead. I could hear the roar of the waves, and as a single ray of the rising sun gleamed over the ocean I saw-what! could it be that I was dreaming?-that magnificent breaker with its ceaseless roar!- that mountain-top!-yes, once more I beheld Coral Island!
مشارکت کنندگان در این صفحه
تا کنون فردی در بازسازی این صفحه مشارکت نداشته است.
🖊 شما نیز می‌توانید برای مشارکت در ترجمه‌ی این صفحه یا اصلاح متن انگلیسی، به این لینک مراجعه بفرمایید.