سرفصل های مهم
فصل 03
توضیح مختصر
زمان مطالعه

6 دقیقه

سطح

ساده
دانلود اپلیکیشن «زیبوک»
این فصل را می‌توانید به بهترین شکل و با امکانات عالی در اپلیکیشن «زیبوک» بخوانید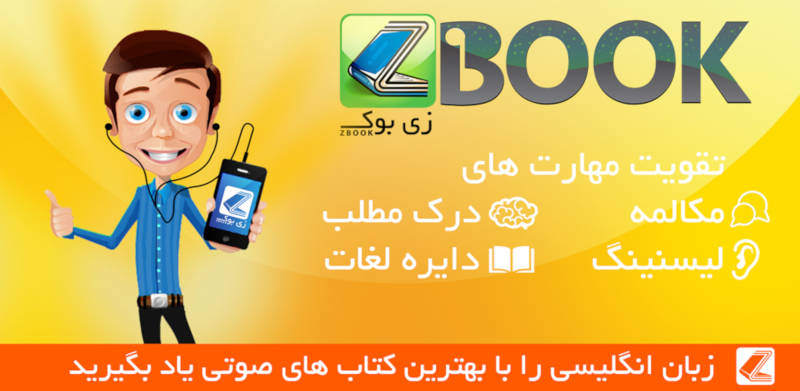 متن انگلیسی فصل
CHAPTER THREE
A Strange Discovery
I was awakened by a loud scream. I sat up, startled. There came a roar of laughter from Jack and Peterkin, who were already on their feet and looking down at me.
"Wh-what was it?" I stammered.
"A parrot," said Peterkin. "It's been sitting on a twig above your head, looking into your mouth, which was wide open, and wondering if it ought to fly in."
I grinned and rubbed my eyes. The sky was blue and the air heavy with the scent of flowers.
"Who's for a swim?" cried Peterkin.
He began tearing off his clothes, then rushed over the white sands and plunged into the water, even though he could swim only a little, and could not dive at all.
Within ten seconds Jack and I were running after him.
While Peter enjoyed himself in the shallow water, Jack and I swam out into the deep and began diving for stones. The water was so clear that we could see down to a depth of twenty or thirty yards. At our first dive we found ourselves in a kind of submarine garden. The bottom of the lagoon was covered with coral of every size, shape, and hue, through which sported many fishes-blue, red, yellow, green, and striped-and they did not seem to be in the least afraid of us.
After a few minutes, as we both rose to the surface, Jack gave a shout.
"Oysters!" he cried. "Follow me, Ralph."
We dived together. When Jack reached the bottom, he grasped the coral stems and crept along on his hands and knees, peeping under the seaweed and among the rocks. I did the same, and picked up three or four large oysters. Then he sprang like an arrow to the surface, and the two of us swam lazily to the shore.
"Breakfast, Peterkin!" Jack shouted, as we ran up the beach. "Oysters, my boy! Split them open while Ralph and I get dressed."
Peterkin took the oysters and opened them with the edge of our axe.
"This is marvellous!" he exclaimed. "We'll get a fine fire going and roast them for breakfast."
"And how will you start the fire?" I asked.
"Easy!" said Peterkin. "We'll use the end of the telescope as a burning-glass. Leave it to me, my lad."
We left it to him. Inside five minutes he had built up a fire, and we set about roasting our oysters. They tasted delicious.
Our next step, we decided, was to explore our island. Since we had no idea of what dangers we might have to face, we cut two large clubs off a tree and Jack armed himself with the axe. We set off.
To begin with we followed the beach till we came to the entrance of a valley, through which flowed a little river. Here we turned our backs on the sea and struck inland.
At the head of the valley, about two miles off, stood a small mountain, all covered with trees except for a spot near the left shoulder, where we could see a bare and rocky cliff.
We reached the foot of the mountain and were passing through a grove of banana trees, when we were startled by a strange pattering and a rumbling sound.
We stopped short.
"What's that?" Peterkin cried.
Jack held his axe tight in his right hand and with the other pushed aside the broad leaves.
"I can't see anything-" he began.
The rumbling sound came again, louder than before. We stared all round, a little wild-eyed, expecting to see some gigantic animal bounding towards us. Then the pattering noise came again, much closer at hand this time. There was a fearful crash among the bushes, and a second later an enormous rock came hurtling through the undergrowth in a cloud of dust and small stones. It flew close past the spot where we stood, flattening the bushes and young trees in its path.
"Gosh! Is that all?" gasped Peterkin, wiping the sweat from his forehead. "I thought it was all the wild men in the South Sea Islands coming at us in one grand charge- and it was just a stone tumbling down the mountainside."
"If that stone had come a few feet this way," said Jack grimly, "it would have been the end of all of us!"
This was true, and we felt very thankful for our escape. On looking at the spot more closely, we found that it lay right under the high cliff that we had seen. It was clear that stones had tumbled from it before as they were strewn all around on the ground.
We moved forward again, having made up our minds to keep clear of the place in future.
In a matter of minutes we were clambering up the steep sides of the mountain. We saw, when we reached its top, that it was not the highest point of the island, but that another mountain lay beyond, and between the two was a wide valley full of tall trees. We pushed on down the hillside, crossed the valley, and began to climb the second mountain.
We were not far from the top when we had our second shock of the day. That was when Jack, who was in the lead, came to a sudden halt and gave an exclamation of surprise.
"Look at that!" he cried, and pointed at the stump of a tree.
I stared and for a moment I was puzzled. Then I saw what he meant. The tree had been cut down with an axe. We were not the first to walk upon this beautiful isle!
مشارکت کنندگان در این صفحه
تا کنون فردی در بازسازی این صفحه مشارکت نداشته است.
🖊 شما نیز می‌توانید برای مشارکت در ترجمه‌ی این صفحه یا اصلاح متن انگلیسی، به این لینک مراجعه بفرمایید.