سرفصل های مهم
فصل 07
توضیح مختصر
زمان مطالعه

5 دقیقه

سطح

ساده
دانلود اپلیکیشن «زیبوک»
این فصل را می‌توانید به بهترین شکل و با امکانات عالی در اپلیکیشن «زیبوک» بخوانید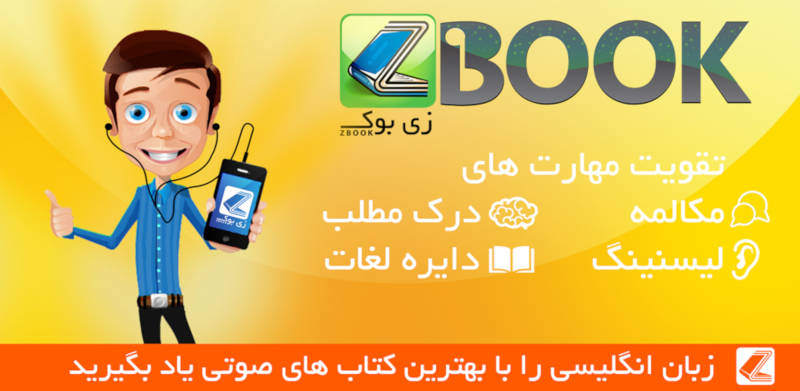 متن انگلیسی فصل
CHAPTER SEVEN
The Hut
The sun was already high when we awoke. We all felt strong and well and made a good breakfast of cold pork and fruit. We set out, but had not gone more than a mile or so, when, as we turned a point that showed us a new and beautiful cluster of islands beyond the reef, we heard the appalling cry that had so alarmed us a few nights before. We stood stockstill. The sound came again, louder than before.
"It's coming from one of those islands," said Jack.
We all peered towards the islands. And then I jumped with surprise. On the shore of the largest I could see some curious objects moving. At that distance they looked like an army of soldiers, marching in lines and squares. Even as we stared, that dreadful cry came again across the water.
And then Jack laughed.
"They're penguins," he said. "It's their cry we've been hearing. When we've built our boat we'll go over and have a look at them."
We went on our way, much lighter at heart for having solved the mystery of the ghostly cry.
It was that afternoon that we found the footprints of a small animal, which were something like those of a dog.
There were a lot of them, running off into the woods along a beaten track which seemed too wide to have been made by the animal itself. We followed them and had gone some way when we came upon an open space and heard a faint cry. We all started in surprise. On the track before us stood a small black animal.
"It's a wildcat!" cried Jack, and let fly with an arrow.
He missed. The arrow struck the earth about two feet to one side. The wildcat, to our surprise, did not bolt away, but walked slowly towards the arrow and sniffed at it.
"It's tame!" cried Peterkin.
"I think it's blind," I said. "Look, it keeps walking into branches as it moves along. It must be very old."
We hurried towards it. It did not hear our footsteps until we were right up to it, seeming deaf as well as blind. It gave a hoarse mew.
Peterkin went over and patted its head.
"Poor old thing!" he said gently. "Poor pussy; chee, chee, chee; puss, puss, puss; cheetie pussy!"
The cat stood still and let him stroke it, then rubbed itself against his legs, purring loudly all the time. Peterkin lifted it in his arms.
"It's no more a wildcat than I am," he said. "Poor pussy!"
We watched in amazement as the cat rubbed its head against Peterkin's cheek, and mewed and purred to show its pleasure. It was quite clear that the poor animal had known man before, and was showing its joy at meeting human beings.
At last we decided to follow the track, and went on with Peterkin carrying the cat. After fifty yards or so the track turned to the right and wandered for a short space along the banks of a stream. We were quite startled when we came to a spot where there must once have been a crude bridge, the stones of which were now scattered in the stream. We moved on, more expectant now, until, under the shelter of some bread-fruit trees, we came upon a small hut.
We stopped and stood for a long time in silent wonder. There was a deep and melancholy stillness about the place, a kind of sadness about this broken, lonely hut so far from the usual dwellings of man. It was roughly twelve feet long and seven or eight feet high. It had one opening for a window and the door was very low. The roof was of coconut and plantain leaves. Most of it was in a state of decay.
We stood and talked in whispers before any of us dared go near the place. Then Jack stole forward and tried to peer in through the window. He could see nothing in the deep shadow of the trees, so we lifted the rusty iron latch and pushed the door open. It gave an eerie creak as it swung back. We entered and gazed around us.
As my eyes grew used to the dim light I made out a wooden stool standing beside a roughly hewn table, on which stood an iron pot. Then my gaze moved on and my heart gave a sudden, frightened leap. In the corner farthest from the door was a low bedstead, and on it lay the skeleton of a man.
مشارکت کنندگان در این صفحه
تا کنون فردی در بازسازی این صفحه مشارکت نداشته است.
🖊 شما نیز می‌توانید برای مشارکت در ترجمه‌ی این صفحه یا اصلاح متن انگلیسی، به این لینک مراجعه بفرمایید.