سرفصل های مهم
فصل 05
توضیح مختصر
زمان مطالعه

8 دقیقه

سطح

ساده
دانلود اپلیکیشن «زیبوک»
این فصل را می‌توانید به بهترین شکل و با امکانات عالی در اپلیکیشن «زیبوک» بخوانید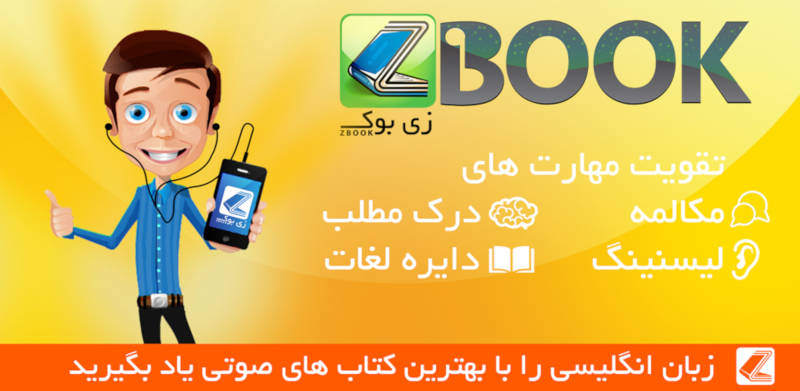 متن انگلیسی فصل
CHAPTER FIVE
A Cry in the Night
We were all filled with horror. We sat with our legs dangling in the water and dared not pull them out for fear of unsettling the log.
Peterkin pulled in the line and grabbed his paddle. We began paddling frantically for the shore, while the shark, which had veered off a little, swam round and round us with its sharp fin sticking out of the water. I saw suddenly, with a thrill of fear, that it was moving closer as if to attack.
Jack shouted. "Look out! He's coming!" I stared at the water with panic-stricken eyes and saw the long sleek body dive close under us, and then the white of the belly as the shark turned half over on his side. "Splash with your paddles!" Jack cried, and we all beat at the water to kick up a great splashing and foaming. For a moment the shark was frightened off. It went back to circling around us. "Throw him that fish, Peterkin!" cried Jack. "We'll make the shore yet, if we can keep him off for a few minutes." Peterkin threw the fish, then plied his paddle once more with all his might. I saw the fish touch the water and had a glimpse of the white breast as the shark rose; then the snout appeared with its wide jaws and its double row of teeth. The fish was gone, and the shark sank back out of sight. We paddled furiously for the shore and then the fin appeared again and began circling close to us.
"Stop paddling," Jack ordered suddenly. "Do as I tell you-and do it quickly. Do your best to balance the log, and don't look out for the shark. Leave him to me!"
Peterkin and I did as we were ordered. For a few seconds, that seemed like long minutes to my mind, we sat in silence; but I could not help looking back…
I saw Jack, sitting like a statue, his paddle raised, his lips pressed tightly together, and his eyes glaring down into the water. I also saw the shark, very close, darting towards Jack's foot. My heart was in my throat. I gave a cry. The shark rose, and I saw Jack whip his leg out of the water and throw it over the log. The shark's snout rubbed against the log, and it showed its hideous jaws. A second later Jack thrust hard down with the paddle and plunged it into the monster's throat. As he did so he rose to his feet so that the log was rolled right over and the three of us plunged into the water. We rose, spluttering and gasping.
"Get ashore!" yelled Jack. "Peterkin, grab my collar and kick out like mad!"
Peterkin did as he was told, and Jack struck out with such force that he cut through the water like a boat. I went after him and a minute later we were all in shallow water. We flopped down on to the sand, worn out by our terrible adventure, and much shaken by the thought that we had run the same danger while bathing in the lagoon. It was clear that we had to do something about that.
At last we thought of searching for a large pool among the rocks, where the water would be deep enough for diving, yet so surrounded by rocks that no shark could get at us. And such a pool we found, not ten minutes' walk from our camp: a small, deep bay with a narrow, shallow entrance that no fish as large as a shark could get through.
But there could be no more deep-sea fishing until we had made a raft or a boat…
A few days later we made up our minds to do something we had often talked about-to travel right round the island. Before we set out, however, Jack suggested that we should arm ourselves in some way.
"It would be a good idea to make bows and arrows," he said, "and have a shot at getting some animal food. And there's another thing-if we had some candles we could work at night. Now, I know that there's a certain nut that grows in the South Sea that the natives call the candlenut. I know all about it and how to prepare it for burning.
"Then why don't you do it?" asked Peterkin.
"Because," Jack answered, "I've not yet seen the tree on which it grows."
"What are the nuts like?" I asked.
"They're about the size of a walnut; and I think the leaves are white."
Peterkin gave a start.
"I saw a tree like that today," he said eagerly. "It's only about half a mile away."
Jack rose and seized his axe.
"Lead me to it," he ordered.
In a few minutes we were pushing through the underwood of the forest, led by Peterkin.
We soon found the tree. Its leaves were silvery white, and we filled our pockets with the nuts.
"Now, Peterkin," said Jack when we had done that, "just climb that coconut tree and cut me one of the long branches."
Peterkin shinned up the tree and threw down a branch about fifteen feet long, with a number of narrow, pointed leaflets ranged down both sides. There was also something like coarse brown cotton cloth wrapped round the end of the stalk where it had been cut from the tree. This strange piece of cloth we stripped off. It was about two feet long by a foot broad, and we carried it home with us as a great prize.
Jack then took one of the leaflets and cut out the central spine or stalk. Having made a small fire, he baked the nuts slightly, and then peeled off the husks. After that Jack bored a hole in them with the point of our pencil-case. I watched him string the nuts on the coconut spine and then, to my amazement, when he put a light to the topmost nut I saw it begin to burn with a clear, bright flame.
"So far, so good," said Jack, blowing out our candle, "but the sun will be down in an hour, so we've no time to lose. I'm going to cut a young tree to make a bow and you'd better find some strong sticks for clubs. We'll set to work on them after dark."
We did as we were told and, when darkness came down, we lit a candle inside the camp, sat down on our leafy beds, and set to work.
Jack started chipping at the piece of wood he had brought in with him, while Peterkin tried to fit a small, sharp piece of the hoop-iron to the end of a long pole.
"What's that for?" I asked.
"I'm making a spear instead of a club," Peterkin answered.
"Good idea," I said. "I think I'll change my mind too. I'm going to make a sling out of this piece of cloth. I used to be pretty handy with a sling."
For some time we worked in silence. At last Peterkin looked up. "Jack," he said, "may I have a strip of your handkerchief to tie on my spearhead? It's pretty well torn up already, and-"
He stopped dead and his eyes widened. Over the island there rang out a strange and horrible cry that seemed to come from the sea.
مشارکت کنندگان در این صفحه
تا کنون فردی در بازسازی این صفحه مشارکت نداشته است.
🖊 شما نیز می‌توانید برای مشارکت در ترجمه‌ی این صفحه یا اصلاح متن انگلیسی، به این لینک مراجعه بفرمایید.