سرفصل های مهم
فصل 14-1
توضیح مختصر
زمان مطالعه

5 دقیقه

سطح

متوسط
دانلود اپلیکیشن «زیبوک»
این فصل را می‌توانید به بهترین شکل و با امکانات عالی در اپلیکیشن «زیبوک» بخوانید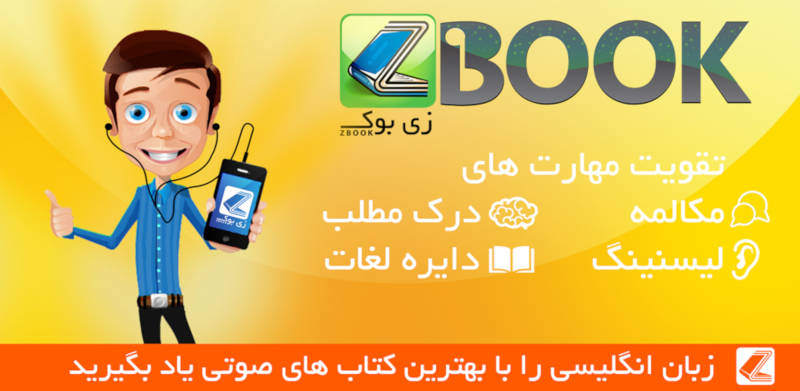 متن انگلیسی فصل
CHAPTER FOURTEEN
The Island of Emo
At dusk, two days later, we found ourselves a few miles to the windward of a large island, from which rose a high, bare mountain peak. I asked Bill what it was called.
"That's Emo," he said. "I know it well. I've been there before, and so has this ship. It's famous for its sandal-wood and we've taken off many cargoes already-and paid for them, too! The savages are so many that the captain hasn't dared to take them by force. Even so, they don't like us very much. The last time we were here the men behaved very badly, and I wonder that the captain's come back to the place. If you ask me, we'll run into trouble here…"
We ran, next morning, inside a barrier reef and dropped our anchor in six fathoms of water, just opposite the mouth of a small creek. A big village lay about half a mile from this point.
The captain ordered a boat to be lowered and told me to follow him. We pulled ashore, taking with us fifteen men, all heavily armed, and with the big brass gun aimed to cover us.
A swarm of savages ran to meet us. With them came their chief, Romata, who led us up to his house, feasted us on baked pig, and talked for a long time with the captain, who spoke the native tongue.
I gathered from Bill that Romata had said he was glad to see us, and that he would set his men to work cutting down and loading sandal-wood trees for us. Romata, who was a huge man with a great black beard, was full of smiles and friendliness.
The next day most of our men were sent ashore to help cut the sandal-wood. I went with them, while the captain and one or two more stayed on board beside the brass gun, which they had trained point-blank at Romata's hut.
During the rest-hour Bill and I wandered down to the beach to watch the savages swimming in the surf. After a little while one of them came sweeping in on the crest of a wave and landed with a violent bound almost on the spot where we stood. As he rose panting to his feet I saw, to my great surprise, that he was Tararo-my old friend of the Coral Island!
We stared at each other. Then he gave a shout, rushed forward, took me by the neck, and rubbed his nose hard against mine.
"Has that chap taken a fancy to you?" asked Bill in some surprise. "Or is he an old friend?"
He spoke to Tararo in the native tongue, and the two held a long conversation, during which Tararo often pointed to me. When they paused I begged Bill to ask him about the girl Avatea, whom we had saved. At mention of her name, Tararo frowned darkly and his eyes flashed with anger. Bill listened to him for what seemed a long time.
"Tararo is on a visit to this island," said Bill at last. "He comes from an island called Mango, where the girl is now. He's angry with her because he's picked out a man for her to marry and she won't do it. She wants to marry a chief who lives on another island. If she won't do what he wants when he goes back, he says he'll send her to her lover as a long pig!"
I gaped at him. His face was grim.
"What's that?" I asked.
"It means that he'll see her baked over a fire-just like a pig-then send her off to be eaten."
I could do no more than stare at him speechless and aghast.
We were another week at Emo and, as the days passed, it became clear that there was trouble brewing between Romata and the captain. Once they quarrelled on the shore and Romata threatened to send a fleet of his war-canoes to burn the schooner. The captain just smiled at this, looked the chief in the eye, and said: "Try it and see what happens. I've only to raise my little finger and my big gun will blow your whole village to pieces!"
Romata quietened down immediately, but I could see that he was seething with rage. It was, therefore, no surprise when he sent a message to the captain on the eighth day to say that we were not to send our men ashore. Only the captain was to go, because Romata had something to say to him.
The captain was gone for several hours and his face was as black as thunder when he returned. He shut himself up in the cabin, while the rest of us waited to see what would happen next.
That evening, when I was on deck, I heard part of a conversation between the captain and the mate. They were down in the cabin, but the skylight was off so that I heard every word quite clearly.
"I don't like it," said the mate, to begin with. "It seems to me that we'll have hard fighting and nothing to show for it."
"Nothing to show for it!" exclaimed the captain angrily. "There's a fine cargo lying in the woods and that blackguard chief knows it.
Now he says he won't let me take it off. Well, I'm going to show him a thing or two!"
مشارکت کنندگان در این صفحه
تا کنون فردی در بازسازی این صفحه مشارکت نداشته است.
🖊 شما نیز می‌توانید برای مشارکت در ترجمه‌ی این صفحه یا اصلاح متن انگلیسی، به این لینک مراجعه بفرمایید.