سرفصل های مهم
فصل 17
توضیح مختصر
زمان مطالعه

8 دقیقه

سطح

متوسط
دانلود اپلیکیشن «زیبوک»
این فصل را می‌توانید به بهترین شکل و با امکانات عالی در اپلیکیشن «زیبوک» بخوانید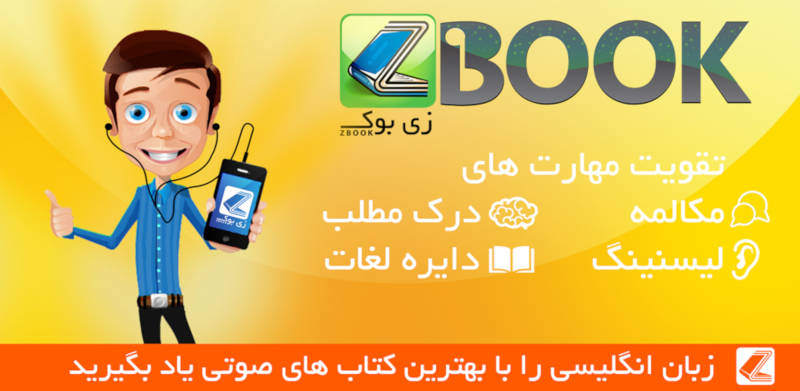 متن انگلیسی فصل
CHAPTER SEVENTEEN
The Island of Mango
We made good speed. For three weeks the breeze blew fair, and at the end of that time we arrived off the island of Mango, to which Tararo was the chief. Beating up for the south side of the island, we arrived before sunset and hove-to off the coral reef.
No sooner were we anchored than a canoe put off from the shore. As it drew close we saw in it a mild-looking native, about forty years of age, who came on board and made us a low bow. He was dressed in European clothes and wore a straw hat.
"Good day, gentlemen," he said. "Welcome to the island of Mango. I am the missionary teacher at this station."
"You're the very man we want to see, then," said Jack. "Come down to the cabin, and let's have a talk."
We learned from the missionary that the people of the island were divided into two groups Christians and heathens. Avatea lived among the heathens though she really wished to join the Christians, but Tararo would not let her. The poor girl had fallen in love with a Christian chief, who lived on an island about fifty miles to the south. Besides this, we learned that the heathens were at war among themselves, and that Tararo's side had won a great victory in a battle fought that very day.
When the missionary went back to the shore, we took the schooner in through the passage in the reef, and anchored off a village at the head of a small bay.
The next day, when we went ashore, we were given a warm welcome by the missionary and his wife, who led us to their hut and set before us a meal of baked meats and fruit. When we had eaten, we asked the missionary if he could find us a crew for the schooner. This he did easily enough, so we made up our minds to sail round the island at once and drop anchor opposite the heathen village. When we sailed, a few hours later, the missionary himself came with us.
After only two hours' sailing, we dropped about a hundred yards off the heathen village, and fired our big gun by way of salute. The excitement and commotion on shore showed us that we had struck terror into the hearts of the natives: but seeing that we did not offer to molest them, they at last sent a canoe out towards us. The missionary spoke to the men who manned it and told them that we were friends. He also said that we wished to speak with their chief, and that we should like him to come on board.
The canoe put back to the shore, but shortly returned with the message that Tararo could not come on board that day, since he was busy with certain religious ceremonies before the gods. He therefore begged us to land and visit him, and this we decided to do.
On reaching the beach we were received by a crowd of naked savages, who shouted a wild welcome and led us to a hut where a baked pig was quickly prepared for us. When we had eaten, we asked that we might be taken to Tararo but were told that he was just going to the temple of his gods and could not see us yet.
"Well," said Jack, rising, "if he won't come to see me, then I'll go and see him." He turned to the missionary. "Will you come too?" he asked.
The missionary shook his head.
"I cannot," he said. "I will have nothing to do with their heathen gods."
This we could understand, so the three of us set off without him. Jack led us through some banana groves to rising ground immediately behind the village, on top of which stood the temple, under the dark shade of a group of iron wood trees. As we followed the broad path that climbed the hill we heard the shouts of a great crowd coming from behind. We drew aside into the bushes and awaited their coming up. Soon we saw them-a long procession of natives dancing and shrieking in the most frantic manner. All of them were daubed and smeared with paint. In their midst came a band of men, carrying three or four planks, on which were seated more than a dozen men.
Only when they drew very close did the awful truth dawn upon me. All the men upon the planks were dead, but tied up in a sitting position. They were, we learned later, men who had been killed in battle the day before. They were now on their way to be presented to the gods, and then eaten. As they bent their sightless eyes and grinning mouths over the dancing crew below, it was as if they laughed in ghastly mockery at the utter inability of their enemies to hurt them any more.
Behind the procession came a shrieking crowd of women and children, with whom we mingled and whom we followed to the temple.
It was a tall, round building open at one side. Around it were strewn heaps of human bones and skulls. At a long table inside sat the priest, an old man with a grey beard, and before him lay several knives with which he performed his office of dissecting dead bodies.
The bodies were arranged before the temple in a sitting position. A man, called an orator, advanced, and, laying his hands on their heads, began to chide them in a low, bantering tone. We did not understand a word, but as he went on his voice grew louder. Then he shouted to them at the top of his lungs and finished up by kicking the bodies over and running away, amid the shouts and laughter of the people. They now rushed forward and dragged the bodies into the temple to be dissected by the priest before being taken out to be baked.
But we had seen enough. We were all pale and haggard as we hurried back to rejoin the missionary, who was equally sickened and distressed when he had heard our tale.
Before long, however, Tararo came along the beach, followed by a long line of men who bore baskets of fruit and vegetables on their heads. We walked to meet him, and he showed much pleasure at seeing us.
"And what is it that my friends wish to say?" he asked.
The missionary explained that we had come to ask him to spare Avatea's life.
Tararo frowned at this, and then replied at some length.
"He will not hear of this thing," the missionary told us. "He says the girl must die."
It was Jack's turn to frown.
"Tell him that if he does not do as I ask it will be the worse for him," he said fiercely. "Say that my big gun upon the ship will blow his village into the sea if he does not give up the girl."
"What does my friend say?" asked the chief, who seemed nettled by Jack's looks of defiance.
"He is displeased," replied the missionary.
Tararo scowled, and walked away towards the men who had carried the baskets, which they had emptied on to the beach in an enormous pile. A moment later two more men appeared, leading a young girl between them. They walked up to the heap of fruit and vegetables and placed her on the top of it. We all started, for the girl was Avatea.
The missionary grabbed Jack by the arm.
"We are too late," he said hoarsely. "They are going to sacrifice her now!"
مشارکت کنندگان در این صفحه
تا کنون فردی در بازسازی این صفحه مشارکت نداشته است.
🖊 شما نیز می‌توانید برای مشارکت در ترجمه‌ی این صفحه یا اصلاح متن انگلیسی، به این لینک مراجعه بفرمایید.