سرفصل های مهم
فصل 12
توضیح مختصر
زمان مطالعه

4 دقیقه

سطح

سخت
دانلود اپلیکیشن «زیبوک»
این فصل را می‌توانید به بهترین شکل و با امکانات عالی در اپلیکیشن «زیبوک» بخوانید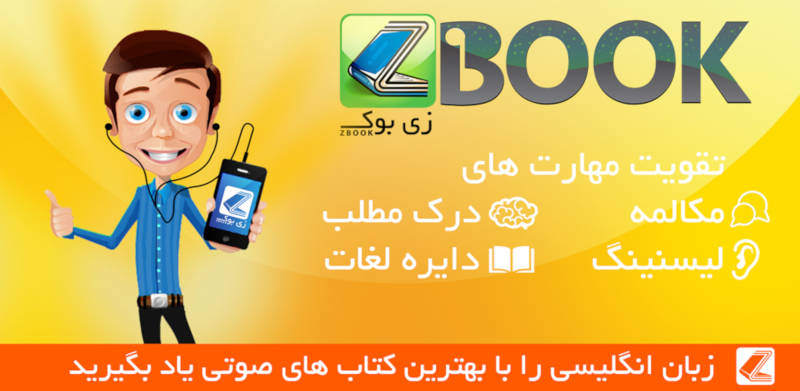 متن انگلیسی فصل
CHAPTER TWELVE
The Schooner
My heart jumped into my throat. I jerked round, put up a desperate struggle to tear myself away, and received a slap on the side of the head for my pains. It left me half-dazed and stupid. Through tears of pain I looked up at the man who held me.
He seemed as tall as a tree. He was a white man, though his face was deeply bronzed by sun and wind. He had a beaky nose that was bent downwards in a bow, and his beard and moustache were lightly touched with grey. He wore the usual dress of a sailor, but there was a thick belt slung round his waist in which he had stuck a brace of pistols and a heavy cutlass.
He shook me.
"Don't try any tricks," he warned, and gave a shrill whistle.
It was answered at once, and a second or two later I saw the pirate long-boat sweep into sight around a jutting neck of land. It came rapidly towards us.
The man pushed me from him and drew one of his pistols. He waved it at me.
"Walk down to the beach," he said. "If you try to run away, I'll send a bullet after you!"
I obeyed. The long-boat was aground when I reached the beach and a little knot of fierce-looking seamen stood on the sands and watched me approach.
"Get a fire going, one of you," ordered the man who had captured me.
A man sprang to obey. In a few minutes he had a fire burning, with clouds of thick smoke climbing into the air. Suddenly I heard the boom of a gun rolling over the sea and in a flash I saw how I had been tricked. The fire was a signal to recall the schooner, which had only pretended to put out to sea.
As the ship veered her head again, the pirates crowded round me-a tough-looking bunch with shaggy beards and scowling brows, all of them armed to the teeth. When they spoke to the man who had captured me they called him captain.
"Where are the other cubs?" cried one of the men, with an oath that made me shudder.
"I'll swear there were three of them."
"You hear what he says, whelp: where are the other dogs?" the captain demanded.
"I won't tell you," I answered in a low voice. The whole crew roared with laughter, while their captain cocked his pistol and said:
"I've no time to waste on you at the moment, but a taste of the thumb-screw will loosen your tongue, my lad." He turned to his men. "Put him in the boat," he ordered. "Look alive! The breeze is freshening."
A couple of the men grabbed hold of me, raised me shoulder high, swung me down the beach, and tossed me into the bottom of their boat, where I struck my head on a seat and lay for some time half-stunned.
We were outside the reef and close alongside the schooner before I could think clearly once more. Someone swung a boot at me and a rough voice told me to jump aboard. I rose and clambered up the side. In a few minutes the boat was hoisted on deck, the ship's head put close to the wind, and the Coral Island dropping slowly astern as we beat up against a head sea. The crew were so busy working the ship that, for the moment, no one had any time for me. I leaned against the bulwarks, thinking of the friends I had left ashore, and a tear or two rolled slowly down my cheeks. "So you're blubbering, are you?" said the deep voice of the captain. "Well, there's something to cry for," and he gave me a box on the ear that nearly felled me to the deck.
"Clap a stopper on your eyes, and get below till I call you!"
As I moved to obey my eye fell on a small keg standing by the main-mast. Scrawled on its side in pencil was the word gunpowder. I saw, in an instant, that since we were beating up against the wind, anything floating in the sea would be driven on the reef encircling Coral Island. And I remembered that my friends had a pistol!
Without a second's hesitation, I grabbed up the keg and tossed it into the sea. There was a roar from the captain. He strode up to me, his hand raised to strike.
"You little rat!" he bawled. "What do you mean by that?"
"I've got some friends on that island," I answered. "They have a pistol, but no powder. Now, you can do what you like with me-"
The captain glared for a second and then, to my surprise, he smiled, turned on his heel, and walked aft again. I went below.
There was a shout of laughter from the men in the forecastle when I appeared. One of them patted me on the back.
"We'll make something of you, my lad," said one. "You'll turn out all right. Bill there was just like you at one time- and now he's the biggest cut-throat of us all!"
There was another laugh at this.
"Give the boy some grub," said another. "He looks half-dead."
They handed me a plate of boiled pork and a yam. I ate it hungrily, while I listened to the stream of frightful oaths that flowed from the lips of these godless men. Only one man kept silence, and that was the man they called Bill, who was nearly as big as the captain himself.
For the rest of the afternoon I was left to myself, but just after sunset one of the watch on deck bawled down the hatchway.
"Send that boy aft to the captain-sharp!"
"Do you hear, youngster? Look alive," said Bill, raising his great frame from the locker on which he had been asleep for the past two hours.
I went up the ladder, and went aft, where one of the men showed me into the cabin.
It was plainly furnished and lit by a lamp that hung from a beam. Seated on a camp stool at the table, studying a chart of the Pacific, was the captain. He looked up at me.
"What's you name?" he asked.
"Ralph Rover," I replied.
"How did you come to be on that island?"
I told him. He sat frowning for a moment when I had finished.
"I could use a lad like you," he said at last. "We might have treated you a little roughly, but that was because you gave us a bit of trouble. I'm no pirate, boy, but a lawful trader-a rough one, perhaps, but that can't be helped in these seas, where there are so many murderous blackguards. I trade in sandal-wood-and if you choose to behave yourself I'll take you along with me and give you a share in the profits. You can look after the cabin and keep the log, and superintend the traffic on shore sometimes. What do you say? Would you like to be a trader?"
What could I say? I agreed to become one of the crew until we reached some spot where I might be put ashore.
When I left the cabin and went on deck my heart was still heavy within me. Whatever the captain said, I was quite sure that he and his men were far from being honest traders.
مشارکت کنندگان در این صفحه
تا کنون فردی در بازسازی این صفحه مشارکت نداشته است.
🖊 شما نیز می‌توانید برای مشارکت در ترجمه‌ی این صفحه یا اصلاح متن انگلیسی، به این لینک مراجعه بفرمایید.