سرفصل های مهم
فصل 02
توضیح مختصر
زمان مطالعه

13 دقیقه

سطح

ساده
دانلود اپلیکیشن «زیبوک»
این فصل را می‌توانید به بهترین شکل و با امکانات عالی در اپلیکیشن «زیبوک» بخوانید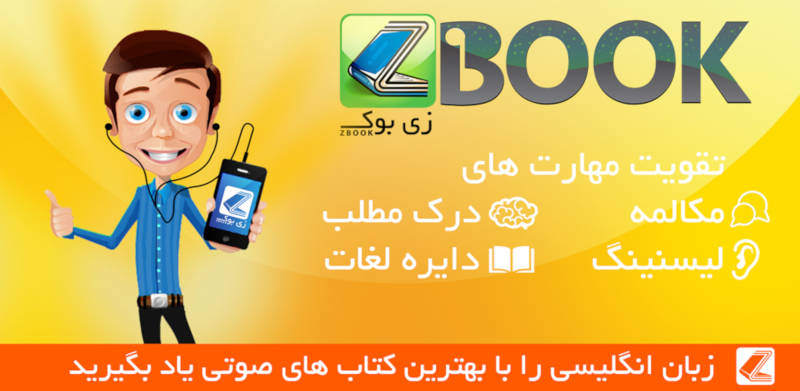 متن انگلیسی فصل
chapter two
The Pharmacy Laboratory
On Monday evening, the young man met Dorothy on the campus, near the Pharmacy Laboratory. He gave her the two white pills that he had gotten from his friend.
"You must take both of them," he told her. "Take them tonight. You'll probably have a fever for an hour or two. And you'll probably throw up. But then, you'll abort the baby."
"What will we do if the pills don't work?" Dorothy asked him nervously.
"Don't worry, darling," the young man replied. He smiled. "If they don't work, we'll get married right away."
Dorothy put the pills in her pocket.
"Do you want to go to a movie tonight?" she asked.
"I'm sorry, I have to do a lot of work for my Spanish class," the young man said.
"I'll help you," Dorothy said quickly. "I'll come to your room with you." Dorothy was good at Spanish - she was a student in an advanced Spanish class.
"No. I'll be OK," he said. "Go home and take the pills now. Then you'll be OK in the morning."
Dorothy didn't understand. The handsome young man wasn't good at Spanish, but usually he didn't care about it. Why did he want to do extra work for his class now? And why wouldn't he let her help him? She was puzzled.
Dorothy didn't argue with him. She went back to her dormitory. She sat on her bed, and she looked at the two big white pills.
"I could lie to him," she said to herself. "He would never find out about it. I could tell him that I'd taken the pills and that they didn't work. If I did that, he'll marry me soon. We'd be happy, whatever my father says."
But Dorothy didn't want to lie to her boyfriend. They were going to get married soon. And lying wasn't a good way to start a marriage. She got a glass of water from the bathroom, closed her eyes and took the pills.
An hour later, she had a fever and a terrible pain in her stomach. After another hour, she threw up. But the next morning, she was still pregnant.
On Tuesday morning, at two minutes after nine, the handsome young man was sitting in a lecture room on the campus. He wasn't really listening to what the Philosophy lecturer was saying. He was thinking about Dorothy. Where was she? She was a Philosophy student too, but she hadn't come to the lecture this morning. Was that good? The friend who had sold him the pills hadn't been sure that they would work.
"If your girlfriend is two months pregnant, it might be too late," he'd said. "These pills are really for people who are only a few weeks pregnant. But she can try them, can't she?"
"Perhaps she aborted the baby in the night," the handsome young man thought nervously. "Perhaps Dorothy isn't feeling well enough to come to classes this morning."
But at a quarter after nine, the door of the room opened quietly and Dorothy came in. She was very pale. She sat down next to the young man and put her books on her desk. She wrote a few words on a page of her notebook, tore out the page, and passed it to him.
The pills didn't work. I had a fever and I threw up all night, but I'm still pregnant.
The young man closed his eyes. He tried not to show his anger and despair. After a moment, he opened his eyes again and he smiled at Dorothy. He quickly wrote a few words on a page of his own notebook.
Don't worry. We'll get married this week.
He smiled at Dorothy again and he showed her the page. But he didn't tear it out of the notebook.
The young man was thinking hard. Dorothy would want to get married right away. He needed some time to think of another plan.
"Oh, God," he thought. "I wish that the pills had killed her!" And as soon as he had thought that, something inside him changed. Suddenly, he felt calm. He was in control of his future again.
When the class ended, the two young people left the lecture room together.
"We have to talk," the young man said. "Let's go into the town center. We can have some coffee there. I won't go to any more classes today. And you don't have any more classes till the afternoon."
Dorothy was still pale, but she was happy and excited.
"Let's get married tomorrow," she said.
"No, that's too soon, darling," the young man replied. "We have to find somewhere cheap to live. We can't live in my little room. There's a trailer park on the other side of town. Some of the married students live there. I'll talk to somebody about renting one of the trailers. We'll get married on Friday. Then we can have a weekend together at a hotel and move into the trailer on Monday."
"Do we have to wait till Friday to get married?" Dorothy asked.
"It's only a few more days," the young man said.
"OK. I'll write to my sister Ellen tonight," Dorothy said. "I'd like to tell her my news right away."
"That's not a good idea, Dorothy," the young man said. "If you tell Ellen about our plans, she'll tell your father about them. He might try to stop our wedding. You can phone your family after the wedding on Friday."
They argued for a couple of minutes. But finally, Dorothy agreed. The two young people walked to the town center. They drank coffee in a little restaurant there. Then Dorothy left the restaurant to go back to the campus.
The young man watched her leave.
"I'm going to have to kill her," he told himself. "But everybody must think that her death is an accident. Or perhaps a suicide - yes, people must think that she killed herself. Poor Dorothy!"
Half an hour later, the young man was sitting in the university library. On his desk were books about famous murders, and books about toxicology. He read them quietly for a while, writing notes in his notebook. When he left the library, he had a list of five poisons. Any one of them would kill a person quickly. Now he had to get a small amount of one of these poisons. Drugstores were not allowed to sell poisons, but the young man knew one place where he could get them - Stoddard University's Pharmacy Laboratory.
The young man had never been into the laboratory, but he knew that there was a storeroom for chemicals in its basement. All the chemicals which were needed for the Pharmacy students' experiments were kept there. And the final-year students had keys to the storeroom. The final-year students often did experiments without a teacher. The young man had to get into that room. So he'd have to pretend to be a final-year Pharmacy student.
From the library, he walked to the campus bookstore. On the wall of the store was a list of the books which students studied for their classes. He looked at the list for a minute. Then he bought a copy of the textbook which all final-year Pharmacy students had to use. It was a tall thin book with a green cover. He bought some white envelopes too.
A quarter of an hour later, the young man was standing in the basement corridor of the Pharmacy Laboratory. He was pretending to read the notices on a bulletin board, which was next to the locked door of the storeroom. He was holding the tall green textbook under his arm, together with a notebook and the envelopes.
He wanted one of the real Pharmacy students to open the storeroom door for him. But that wouldn't be a problem. There were hundreds of Pharmacy students. Soon, one of them would come to the storeroom. The student wouldn't recognize the young man, but this wouldn't be a problem either. They couldn't all know one another. There were three large final-year Pharmacy classes. Whoever came to the storeroom would see the young man standing in the corridor with the final-year textbook. Whoever came would think that he was a final-year student - but a student in a different class. The young man told himself this and he tried to look calm and relaxed. But he was very nervous. He didn't plan a murder every day!
After a few minutes, a pretty female student came along the basement corridor. She took a bunch of keys from her purse. At the same moment, the young man took his own bunch of keys from his pocket and pretended that he was trying to find the key to the storeroom.
The pretty young woman smiled at him. "I'll open the door," she said.
And a moment later, they were both inside the storeroom. All around the room were shelves full of bottles. The bottles contained chemicals. Some of the chemicals were powders, and some were liquids. Each bottle had a white label with black letters, which identified the contents. Some of the labels also had the picture of Jolly Roger and the word 'POISON' in red letters.
The young man put the green textbook and his notebook on a desk. He opened them and he pretended to read and take notes. Soon, the young woman had found what she wanted. She put some powder from one of the bottles into a small glass container. Then she went to the door.
"Goodbye," she said, as she left the room.
As soon as she had gone, the young man started to read the labels on all the bottles. In a minute, he had found the bottle that he was looking for. WHITE ARSENIC (As406) POISON was written on the label. He opened the bottle and he poured some of the powder into one of his envelopes. Then he found a bottle of empty gelatin capsules and he put a few of them into another envelope. A minute later, he was walking away from the Pharmacy Laboratory. He was no longer nervous. He was calm and relaxed again. His plan was going to work!
مشارکت کنندگان در این صفحه
تا کنون فردی در بازسازی این صفحه مشارکت نداشته است.
🖊 شما نیز می‌توانید برای مشارکت در ترجمه‌ی این صفحه یا اصلاح متن انگلیسی، به این لینک مراجعه بفرمایید.