سرفصل های مهم
فصل 05
توضیح مختصر
زمان مطالعه

10 دقیقه

سطح

خیلی سخت
دانلود اپلیکیشن «زیبوک»
این فصل را می‌توانید به بهترین شکل و با امکانات عالی در اپلیکیشن «زیبوک» بخوانید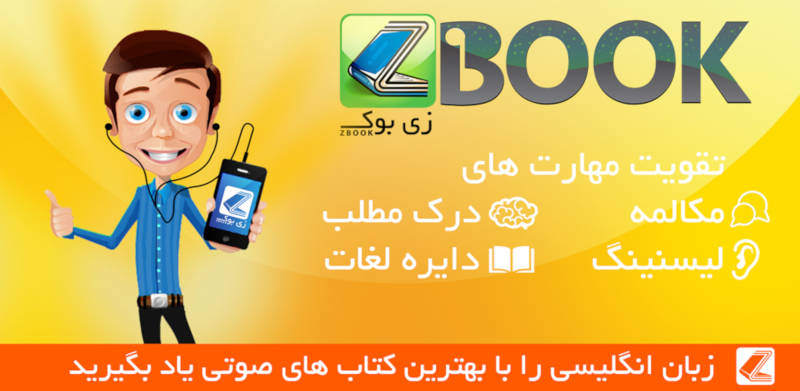 متن انگلیسی فصل
CHAPTER FIVE
Escape
Vronsky had lain in bed on the edge of death for several days after he shot himself. Slowly, he recovered. When he was well enough to move around, he decided to give up Anna. The only problem was that he could not remove the sadness from his heart whenever he thought of her. So when Vronsky heard from Anna's best friend, Princess Betsy, that Karenin had agreed to a divorce, he went straight over to Anna's house. Without caring if he ran into Karenin, he went to Anna's room, opened the door, and took her into his arms. He showered her face, neck, and shoulders with kisses.
"We will go to Europe and leave all this behind us," he told Anna.
Anna trembled with excitement and fear.
"Can we really live as husband and wife?" she said. "Stiva told me that my husband had agreed to a divorce. Will he really give up Seriozha?"
"Do not worry about that now. Do not think of it," replied Vronsky.
"Oh, I wish I had died," said Anna, as tears streamed down her beautiful face. "It would have been easier. But I am so happy to see you again."
Vronsky never dreamed that he would resign from the military so quickly. That day, he did so without hesitation. In a week, he arranged for Anna and their daughter to leave St. Petersburg. They left for Italy, thinking that Karenin would arrange for the divorce in their absence.
For three months, Vronsky and Anna traveled through Europe. Finally, they bought a modest house in a small Italian town and lived there for three months. Anna was the happiest she had ever been in her life. Her health recovered completely, and the more she learned about Vronsky, the more she loved him. She had him all to herself at last, and his presence was a constant source of joy to her. Anna did not allow thoughts of her suffering husband or abandoned son to ruin her happiness. She had grown very fond of her daughter Ani. During these three months, she rarely thought about Seriozha.
Vronsky also felt a joyous sense of freedom in having left the army and his social circles. He was happy at first, but as the weeks passed, he became restless. He had no job and no official duties to fill the day with. So they decided to move to Vronsky's large family estate in the countryside near St. Petersburg. But first, they planned to stop in that city so that Anna could visit her son.
When Anna left him, Karenin became very unhappy. He could not understand how he could be alone and sad after forgiving his wife and her lover. In addition, he felt humiliated when he went out. He was sure that people were talking about him and laughing.
A few days after Anna left, he received a bill from a hat store that Anna had forgotten to pay. When he saw it, an overpowering sense of loss came over him. He sat down and started to cry.
There was one person in St. Petersburg who cared for Karenin. She was Countess Lydia Ivanova. She was a deeply religious woman who married quite young. However, her husband had left her after only two months. When she heard that Anna had gone, she pitied Karenin deeply. Now that Anna was gone, she decided to visit Karenin on the same day that he wept alone in his study. That was where she found Karenin, sitting with his head in both hands.
"I have heard everything!" said Lydia, as she took one of Karenin's hands into hers. "My dear friend! Your sorrow is great, but you must be strong!"
Karenin looked up at Lydia with tears in his eyes. "It's not the lost that troubles me most," said Karenin, "I feel humiliated! Also I finding myself spending all day dealing with household matters-making arrangements for the servants and my son and paying the bills."
"I understand, my dear friend," said Lydia. "You need a woman's hand in your household. Will you trust me to manage your domestic affairs?"
Silently, and gratefully, Karenin pressed Lydia's hand.
"I will be your housekeeper," said Lydia.
"We will take care of Seriozha together. Don't thank me, but thank Him. Only in Him can we find peace, comfort, and love."
"I am very grateful to you," Karenin said.
Lydia smiled and patted his hands. Then she went to Seriozha and took him in her arms. She told him that his father was a saint and that his mother was dead.
When Lydia heard that Anna and Vronsky had returned to St. Petersburg, she was horrified. She felt that Karenin must be protected from seeing that awful woman. He must not even know that she had come back.
The next day, Lydia received a note from Anna.
It read:
My dear Countess,
I am very unhappy at being apart from my son and would very much like to see him before I leave St. Petersburg. I am writing to you instead of my husband because I do not wish to make him suffer by seeing me. Knowing your friendship with him, I am sure you will understand. Will you send Seriozha to me, or should I come to the house at a time when Karenin will be away? I am very grateful for your help.
Anna
Lydia was very annoyed by Anna's note. She decided to ignore Anna's desire not to involve Karenin.
When Karenin arrived, Lydia showed him Anna's note. He read it carefully and then said, "I do not think I have the right to refuse her."
"My dear friend, you do not see the evil in anyone!" exclaimed Lydia.
"I have forgiven her," replied Karenin. "I cannot refuse her love for her son."
"But is it really love?" asked Lydia. "Can she be sincere in love? And should we allow her to play with the feelings of the boy? He thinks she is dead, and he prays for her. Imagine his shock if he were to see her!"
"I had not thought of that," said Karenin.
"If you will accept my advice, I suggest you deny her the right to visit the boy," said Lydia. "With your permission, I will write a reply saying so."
Karenin reluctantly agreed, and the Countess wrote a note to Anna that read:
Madame,
To remind your son of you will probable cause him to ask questions that would be difficult to answer. It is therefor better if he did not see you. May God have mercy on you.
Countess Lydia
Anna's response to Lydia's letter was one of anger. She decided that she would go visit her son the next day, which happened to be his birthday. She went in the morning, when she knew Seriozha would still be in his room. The servant who answered the door was surprised but said nothing. Anna went straight to her son's room. She found him sleeping.
"Seriozha!" she whispered as she thought, "How much he has changed! He's much taller and thinner now!"
But he was the same Seriozha - her dear son. He raised himself and shook his head as if he were dreaming. He looked at his mother with confusion for a few seconds. Then his mouth split into a huge smile that flashed his white teeth. With joyous eyes, he fell forward into his mother's arms.
"Seriozha, my darling boy!" said Anna.
"Mama!" he said. "I knew you would come on my birthday. I just knew it. I'm going to get up now…
Anna was watching him, with tears flowing from her eyes.
"You didn't think I was dead, did you?" asked Anna.
"I never believed it! I knew you would come!" said Seriozha. Then he laughed. "Mama, you're sitting on my clothes!"
"Seriozha," said Anna. "You must love your father. He is kinder and better than 1 am. I have been wicked to him. When you are older, you will understand."
"No one is better than you!" cried Seriozha.
Suddenly, the door opened, and Karenin came in. He stopped at the sight of Anna, but he showed no emotion. Seriozha sat back on the bed and began to cry. Anna kissed his wet face and turned to go. Karenin moved back and bowed his head as she passed.
مشارکت کنندگان در این صفحه
تا کنون فردی در بازسازی این صفحه مشارکت نداشته است.
🖊 شما نیز می‌توانید برای مشارکت در ترجمه‌ی این صفحه یا اصلاح متن انگلیسی، به این لینک مراجعه بفرمایید.