سرفصل های مهم
فصل 10
توضیح مختصر
زمان مطالعه

10 دقیقه

سطح

سخت
دانلود اپلیکیشن «زیبوک»
این فصل را می‌توانید به بهترین شکل و با امکانات عالی در اپلیکیشن «زیبوک» بخوانید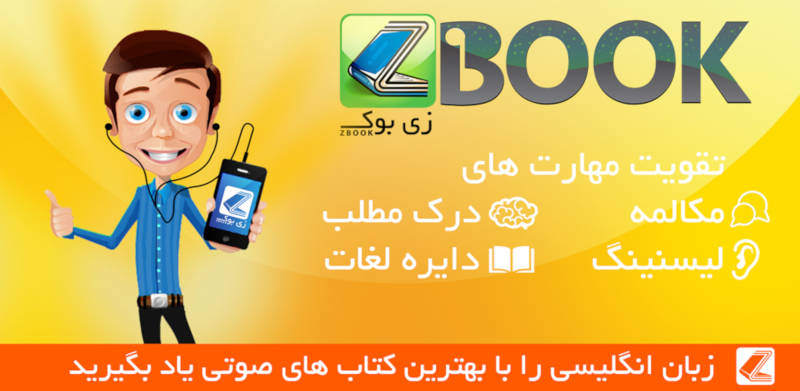 متن انگلیسی فصل
Chapter ten
Can I help you?
The LAM 737 turned and began to lose height as it got closer to Maputo, the capital of Mozambique. Monika could see the silver Indian Ocean with a few small fishing boats and a large ship near the coast. The land was flat and brown, with a few small trees here and there.
The airport came closer, and Monika could see its name MAPUTO in white stones on the grass. The 737 turned and came in to land. She was on the wing of the plane again, she thought. Living dangerously. The plane landed and stopped outside a small green airport building. The passengers got off the plane and walked to the building.
There was a sign saying 'Passports'. Vitjord's friends from the Carlton were right behind Monika as she went into the airport building. Monika showed her passport to the Mozambican passport officer.
'Excuse me,' he said. 'What is your name?'
'Monika Lundgren,' Monika replied with another smile.
'But this isn't you,' the passport officer said. He held the passport in his hand and showed Monika the photograph in the passport. Then she felt someone pushing her from behind. It was one of the men from the plane, one of Vitjord's men. He was looking at her photo in the passport.
'I'm sorry, this isn't your photo,' the Mozambican passport officer said to Monika. 'Please come this way.' Monika followed the passport officer into a small office. She was happy to be there. Anywhere rather than next to Vitjord's men. Monika sat and waited alone. It was hot in the office and the window was open.
'I'm sorry to keep you waiting,' a voice said. The speaker was a short man with a smiling, round face and a beard. 'My name's Cabinda,' he said. 'Passport police.'
'I can explain,' Monika said quickly. 'My hair. It's not like the photograph. I know. I bought hair color in South Africa. I can wash it and show you.'
Cabinda looked carefully at Monika and then at the photo. 'No, that's OK. I can see that it's you,' Cabinda said. 'There's one more thing. You need a visa. It's ten dollars. You can pay the passport officer. Welcome to Mozambique!'
Monika paid for her visa and, as she didn't have a suitcase, walked straight out into the warm air.
There were a few people waiting outside the airport building, but the bus to Maputo had gone. The air was warm and Monika felt happy. Other people were walking into Maputo and she decided to walk too.
As she was walking a van slowed and stopped beside her. It was a big white van with black windows. The van stopped in front of her. Two men got out. They were Vitjord's men. One of them opened the van's back doors.
'Get in,' the bearded man said and tried to take her arm. Monika pulled away from him. Some people stopped to look. No-one said anything. Then Monika heard another engine, and then a friendly voice.
'Can I help you?' the voice said. Monika turned around. It was Cabinda from the passport police. He was getting out of an old yellow lorry which was full of people.
Monika smiled. 'Yes, please,' she replied.
'Can I help you?' Cabinda asked the men.
The men stood for a minute and looked at him, then they got back into the white van. The bearded man looked out of the black window and spoke to Monika.
'We'll find you,' he said. 'Maputo's a small town.'
The white van drove off towards the city centre.
'Do you know those men?' Cabinda asked.
'No,' Monika replied. 'Not really. Thank you very much for your help.'
Cabinda smiled. 'It's nothing,' he said. 'But it's quite a long way to the city centre. Where are you staying?'
'I don't know,' Monika said.
'Well,' Cabinda said in his friendly voice. 'We'll find you somewhere. But first we must get to the centre.'
Cabinda pointed to the lorry. 'We call this a "chapa",' he said. 'Come with us.'
Monika looked at the chapa. It was old and there seemed to be at least fifty people standing in the back.
'OK,' she replied. 'Thank you very much.'
The chapa drove slowly into Maputo. There were more and more people walking along the road. The air was hot and dry. There were small houses made from wood beside the road. Children were playing outside them.
Slowly the wooden houses became bigger, and then became large buildings.
Monika held on to Cabinda's arm as the chapa hit a hole in the road. The chapa stopped from time to time and people got on and off.
'What's that?' Monika asked as they passed a very tall half-finished building.
Cabinda smiled and then replied. He had to shout because of the noise of the chapa. 'It's a present from the Portuguese,' he said. 'When the Portuguese left my country in 1975 they took everything they could with them. And they destroyed everything they couldn't take. That building was going to be a hotel. But as they left the Portuguese filled the inside with concrete. Now it's no use to anyone.'
The chapa was soon near the centre of Maputo.
'Let's get off here,' Cabinda said. 'And we'll find you somewhere to stay.' He helped Monika down from the high lorry.
'I need to find a hotel,' Monika said. 'And make a phone call. And find the Swedish Embassy. But I'm sure I can look after myself.'
'Don't be silly,' Cabinda replied. 'You are a guest in our country. I would invite you to stay in my apartment, but it's very small and I have a very large family!' He laughed.
The first hotels Cabinda and Monika tried were all full. Finally, they found a room at the Polana Hotel, a little way out of the centre of town.
'Thank you very much for all your help,' Monika said. 'I don't know what to say.'
'Then say nothing,' Cabinda replied. 'Tonight my wife and I will take you out to dinner at the Feira Popular. There are a lot of good restaurants there. Be ready - we'll come for you at eight o'clock!'
With a smile and a wave Cabinda left the Polana, and Monika was shown to her room. It was a very pleasant hotel with a view of some yellow palm trees and the deep blue Indian Ocean.
Monika wanted to call SMI. The hotel though, wasn't safe. She would have to find the Swedish Embassy.
The Swedish Embassy was close to the Polana on Avenida Julius Nyerere. Christer Sandelin was the Swedish Consul. He was tall and thin with a blonde beard. He was a nice man and after making a few phone calls to check Monika's identity he rang Anders Blom.
'What are you doing in Mozambique?' asked Blom.
Monika explained and then asked, 'Have you received a cassette from me? I gave it to Joseph this morning at the Carlton.'
'No,' Blom replied. 'Not yet! Joseph will send it with the plane tonight and I will get it tomorrow morning.'
'Vitjord tried to kill Carlsson once and is going to try again,' Monika said. 'I think he knows who I am. He tried to kill me.'
'I want you back in Stockholm as soon as possible,' Blom replied. 'And stay in the hotel. Don't go out. I don't want Vitjord's men to catch you!'
'OK,' Monika said. 'I promise I'll stay in the hotel, and I'll let you know when I've got a plane ticket.'
They said goodbye. Monika thanked Christer and left the embassy. She walked slowly back to the hotel, enjoying the soft early evening air.
When she got back she washed the black hair color out of her hair. Then she remembered that she was having dinner with Cabinda and his wife.
مشارکت کنندگان در این صفحه
تا کنون فردی در بازسازی این صفحه مشارکت نداشته است.
🖊 شما نیز می‌توانید برای مشارکت در ترجمه‌ی این صفحه یا اصلاح متن انگلیسی، به این لینک مراجعه بفرمایید.