سرفصل های مهم
فصل 06
توضیح مختصر
زمان مطالعه

9 دقیقه

سطح

خیلی سخت
دانلود اپلیکیشن «زیبوک»
این فصل را می‌توانید به بهترین شکل و با امکانات عالی در اپلیکیشن «زیبوک» بخوانید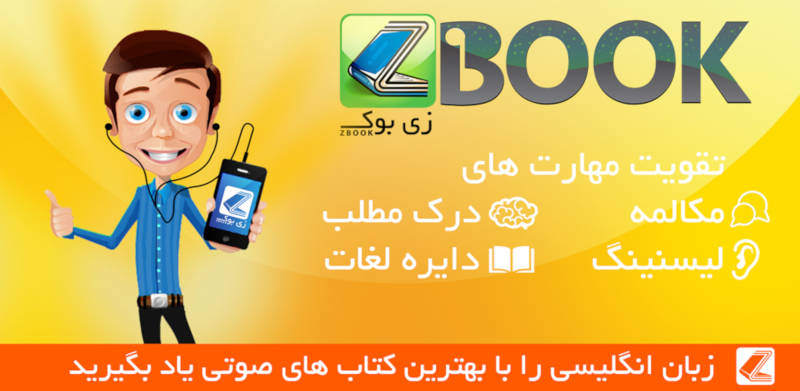 متن انگلیسی فصل
CHAPTER SIX
WHO WAS JACK THE RIPPER?
The man called Jack the Ripper was never caught, and his name will probably never be known. There were lots of suspects at the time, but the police did not have any real evidence against them. During the years since the murders the number of suspects has increased.
An identikit picture of the man can be constructed from the descriptions by the few witnesses who possibly saw him. The first witness was Elizabeth Darrell, who very probably saw the Ripper with Annie Chapman outside 29 Hanbury Street. He wore a brown deerstalker hat and was short, about 1.63m. Mrs Darrell did not see his face, so her impression that he was a darklooking foreigner aged over forty is not certain.
In the case of Elizabeth Stride, from the descriptions by Constable Smith and Israel Schwartz we have a man between 28 - 30 years old, 1.65m to 1.70m tall, wearing dark clothes and a hat with a peak, or perhaps a deerstalker. Schwartz said the man had a small moustache. Joseph Lawende saw a man with a woman near Mitre Square. If the woman was Catherine Eddowes, then the man was certainly Jack the Ripper: about thirty, of average height, with a small moustache and a cap with a peak.
On November 12th a labourer named George Hutchinson gave the police a very good description of a man he saw with Mary Kelly at about 2 o'clock on the morning of her murder. Hutchinson said the man was aged about 34-35, just over 1.67m, with a pale face, dark eyes and hair and a small moustache. He was dressed like a gentleman in a long dark coat, dark hat, and boots with buttons. He had a black tie and a big gold watch chain. He was carrying a small parcel. Hutchinson followed the couple into Dorset Street, where they stood and talked at the entrance to Miller's Court. When they went into the court, he waited around for about 45 minutes. But they did not come out, so he went away as the church clock struck three o'clock.
Sarah Lewis, the witness who passed Christ Church at 2.30 a.m., said she saw a man standing by a lodging house opposite Miller's Court. He was not tall, stout, and was wearing a black hat. She thought he was looking up Miller's Court 'as if waiting for someone to come out'. So Mrs Lewis's testimony seems to confirm George Hutchinson's story. But some students of the murders believe that Hutchinson's description is too precise and that he was lying for some reason.
Finally, we can exclude the man with the bottle of beer who was seen with Mary at 11.45 p.m. by Mrs Cox. The time was too early. The Ripper did not stay with his victims for hours before killing them.
What is the most probable picture of the murderer? He was a short man, not more than 1.68m, between 28-35 years old, with a light brown moustache. He wore dark clothes and a hat with one peak, or two like a deerstalker. He was probably stout and muscular.
A psychological profile of the killer was created in 1988. It describes him as a solitary man who worked alone, without the help of an accomplice. He usually killed at weekends, so he was employed, perhaps as a butcher. But he was not a doctor or a surgeon because he showed very little medical skill or knowledge. As he went out late at night he probably was not married. He certainly lived or worked in the Whitechapel area because he knew it very well. He mutilated only the faces of Eddowes and Kelly, which, in the opinion of modern experts, indicates that he knew them.
Most of the hundreds of suspects can be eliminated. An example is Montague John Druitt, a 31-year-old lawyer, teacher, and enthusiastic sportsman. On December 31st 1888 his body was found in the Thames near Chiswick. It had been in the water for about a month. On Friday November 30th Druitt lost his job at a private school for some unknown reason. He explained his suicide in a note to his brother. He wrote that he was afraid of becoming like his mother and 'the best thing for me was to die.' His mother was in an asylum for lunatics. The police believed that Druitt went mad after the murder of Mary Kelly and committed suicide. However, today we know that serial killers do not often commit suicide. Also, Druitt was playing cricket in Dorset on September 1st, the day Polly Nichols was murdered.
In 1902 Inspector Abbeline suspected a man called George Chapman, a publican who was arrested for poisoning his barmaid Maud Marsh. He had killed other women in the same way. Chapman's real name was Severiano Klosowski, a Polish immigrant working as a barber in Whitechapel in 1888. But he had only arrived in England the year before, so how could he know the area as well as the Ripper? And is it possible that Jack the Ripper changed from savagely killing prostitutes to poisoning barmaids?
A recent suspect is the famous artist Walter Sickert, known as the British Impressionist. He was 28 years old and living in London at the time of the murders. His strange character has attracted suspicion. He was secretive and often disappeared into dark little rented rooms around the poor quarters of London. He had a morbid interest in the Ripper murders all his life, and it is possible that he sent 'Ripper' letters to the police. But there is no real evidence to connect him with the killings. He was also taller and slimmer than the man described by witnesses. His gloomy paintings of murder scenes were part of his vision as an artist: he liked to paint the dark, squalid side of life. Other artists and writers show a similar fascination with violence - Dickens, for example, or Zola. But that does not mean they are murderers.
A more probable suspect is George Hutchinson (mentioned earlier). He gave a detailed statement on the evening of November 12th, after the inquest on Mary Kelly. Some writers have asked why he did not go to the police before the inquest. Was it because Mrs Lewis's testimony appeared in the newspapers only after the inquest? When he read the report, he realised that she had seen him opposite Miller's Court. So he had to go to the police before they found him and asked him why he was there. Did he make a false statement and give a false description? Did he have something to hide?
The killer's terrible mutilation of Mary Kelly's face suggests that he knew her well. Hutchinson's statement begins, 'About 2.00 a.m., 9th, I met the murdered woman, Kelly, and she said to me, "Hutchinson, will you lend me sixpence?"' So he and Mary knew each other. In fact, Hutchinson had known Mary about three years, so he certainly knew that she had her own room. After the murders in Berner Street and Mitre Square the streets were too dangerous for the Ripper, which explains why he did not kill in October. So perhaps he decided to kill his next victim indoors and chose Mary Kelly, knowing her room was safe.
Mrs Lewis described Hutchinson as a short, stout man. The newspapers gave his age: 28. He lived at the Victoria Home, a workingmen's lodging house in Commercial Street, right in the middle of the murder area, and very near Goulston Street, where the piece of Eddowes's apron was found. So was George Hutchinson Jack the Ripper? We do not know. The police believed there was one final murder by the Ripper in July 1889. It happened in Castle Alley, close behind Hutchinson's home. If Hutchinson was the Ripper, why did he stop killing? We know that by 1891 he had moved away from Whitechapel. Nobody knows where he went.
There is one important point in favour of Hutchinson's story. Inspector Abbeline, a very able and experienced detective, interviewed him on November 12th - and believed his story. He wrote, 'I am of the opinion his statement is true'.
But Abbeline had been wrong about George Chapman.
مشارکت کنندگان در این صفحه
تا کنون فردی در بازسازی این صفحه مشارکت نداشته است.
🖊 شما نیز می‌توانید برای مشارکت در ترجمه‌ی این صفحه یا اصلاح متن انگلیسی، به این لینک مراجعه بفرمایید.