سرفصل های مهم
فصل 02
توضیح مختصر
زمان مطالعه

26 دقیقه

سطح

متوسط
دانلود اپلیکیشن «زیبوک»
این فصل را می‌توانید به بهترین شکل و با امکانات عالی در اپلیکیشن «زیبوک» بخوانید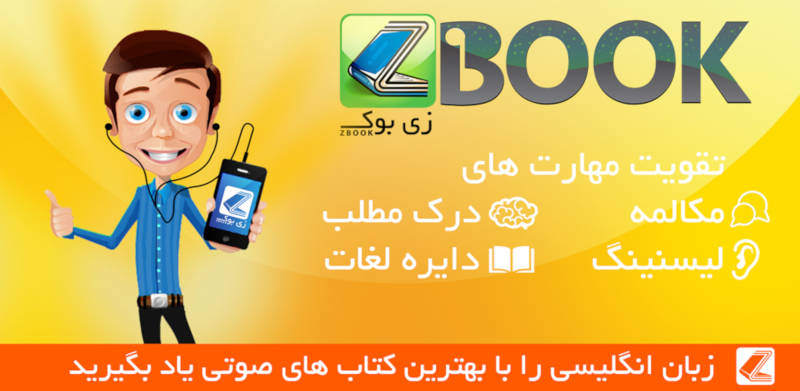 متن انگلیسی فصل
CHAPTER TWO
The Company Man
Alfred P. Sloan
If it's good for America it's good for General Motors and if it's good for General Motors it's good for America.
Charles E. Wilson
Is a company as important as a country? Are the interests of a business the same as the interests of a nation? Most people would answer 'no' to both questions. But when you're talking about General Motors you can't be so sure.
Certainly, when the General Motors manager, Charles E. Wilson, said those words at a meeting with the US government in the early 1950s, nobody was surprised. At the time, General Motors was the biggest company in the world - it employed more than 750,000 people. It made some of the most famous products in the world - cars with names like Chevrolet, Cadillac and Buick. It was also the richest company in the world and it sometimes made profits of over $2 billion. But perhaps most important of all, General Motors' boss, Alfred P. Sloan, was the most admired businessman of the last century.
Sloan was admired because his ideas were copied by every other big business in the middle years of the twentieth century. He was admired because he had created a company that was bigger and more powerful than many small, rich countries. But his colleagues knew the real reason for Sloan's success; he was a man who always put business first.
Sloan had no children and no interests outside work. He rarely saw his wife because he often slept in a small bed at the General Motors offices. In fact, he took his job so seriously that he didn't even allow himself to have any friends.
'Some people like to be alone,' he once said. 'I don't. But I have a duty not to have friends in the workplace.'
---
Sloan became the boss of General Motors in the early 1920s, at a time when the company was having serious problems. GM had been started by the US businessman, Billy Durant. Durant collected companies like some people collect stamps. He owned companies that made everything from cars to fridges. He thought that if he owned enough companies, one or two of them were certain to be successful. Unfortunately, he was wrong. Because although he was good at buying companies, he was useless at managing them. In fact, Durant was such a difficult man that he lost all his best employees, including some of the most famous names in the car business. Walter Chrysler worked for Durant for a time, but he soon left and started the successful Chrysler Corporation. Another employee was sacked because he smoked a cigarette in Durant's office. His name was Louis Chevrolet.
By 1920, General Motors was in a mess. It employed too many people, it had too many managers, it made too many kinds of cars and it was losing lots of money. Even Billy Durant realized that it couldn't continue. So he sold GM to one of the great names of early US business, Pierre du Pont. Du Pont could see that GM showed promise, but it needed a good manager. So du Pont turned to Alfred Sloan.
At the time, Sloan was forty-three years old and he was already a great success. He had started twenty years before, when he borrowed $5,000 from his father and bought a company called Hyatt. Hyatt did not look like a very good business. It made small metal balls that were used in trains and other vehicles and it was making no more than $2,000 a month. But Sloan was confident that he could turn Hyatt into a success. He believed that the new car business presented a great opportunity for his company's products. So he talked to all the important people in the USA's car business and learnt as much as possible about making cars. Before long Hyatt was making profits of over $4 million a year.
When Sloan arrived at General Motors, he saw immediately that he needed to organize the company in a new way. At that time, General Motors was producing eight different cars but had only 12 per cent of the car market. By comparison, Ford produced one car - the Model T - and had over 60 per cent of the market. What could Sloan do?
Perhaps GM should simply copy Ford's idea and cut its number of cars from eight to one. But Sloan had different ideas. He thought that customers were getting tired of Ford's Model T. Of course, they liked it because it was cheap and because it worked well. But customers wanted more choice. Ford advertised its Model T by saying, 'You can have any colour you want, but it has to be black.'
It was a good joke, but it was also true. Sloan realized that he could win customers if he offered something different. So he thought carefully about GM's position in the market and prepared his ideas.
Although he was not an old man, Sloan was already suffering from hearing problems. For that reason, he always used a hearing aid in meetings. When he wanted to listen, he switched it on; before he spoke, he always switched it off. It was once described as the greatest management tool in history. At the meeting to decide GM's future direction, he listened carefully to the ideas of his colleagues.
'We need to learn the lessons of Mr Ford,' said one manager. 'We must learn to produce our cars as quickly and as cheaply as possible. That's the only way to succeed in this business.'
'I don't agree,' said another manager. 'We have a choice. There are two main markets for cars in this country. We can sell expensive upmarket cars to people who have good taste and plenty of money, or we can sell cheap downmarket cars to people who have neither.'
Everyone in the room laughed.
When Sloan had heard all the managers' ideas, he switched off his hearing aid with a loud noise. The managers all turned towards him and waited for him to speak.
'Thank you for your ideas, gentlemen,' said Sloan. 'But I must disagree with you. Our company has more choices than you have described. I believe that General Motors should sell a car for every pocket and every purpose.'
The managers looked at each other.
'Let me explain what I mean,' continued Sloan. 'We own a number of companies at the moment. The problem is that they are all fighting in the same market. First, I suggest that we reduce our number of companies to five. Second, I suggest that each of these companies sells its cars to a different part of the market. For example, Cadillac could sell its cars to the rich people with good taste that you talked about earlier. We could sell Buicks to younger people with a little less money. Oldsmobile could be sold to richer families; Pontiac to poorer ones. Chevrolet, perhaps, could sell its cars to the working man. Do you follow my thinking?'
One of the managers held up a finger to show that he wanted to ask a question. Sloan switched on his hearing aid again.
'How does this affect the organization of the company?' the manager asked.
There was another noise from the hearing aid.
'That,' said Sloan, 'is a very good question. You see, gentlemen, 'I want an organization with five different companies selling cars to five different markets. I'm sure there will sometimes be competition between these five companies. If that happens that's fine with me. But General Motors doesn't just need competition. The company must also understand where it's going. There must be some central control. That's why I am here. We must have a clear direction and we must also have central financial control. If we can do this, then I am sure that General Motors will have a great future.'
Sloan was right. The careful mix between central control and competition produced a company that could compete with Ford and even beat it. While Ford continued to build the same old black Model T, GM produced new cars and new ideas all the time. Customers were offered not just a choice of five different cars, but a choice of colours, too. Every year, GM produced cars with a few small differences, so that people didn't keep the same car for years and years; instead, they always wanted to buy the latest model. Just three years after Alfred Sloan's appointment, General Motors left Ford behind and became the USA's biggest car company.
The 1920s was a good time for the US car business. The government built roads across the country and small businessmen built all kinds of things beside them. Before long, US roads were lined with petrol stations, cinemas, hotels and restaurants. Every American wanted to be on the road and General Motors went from one success to another. It seemed that nothing could stop the car.
But, of course, one thing can always stop a car: a crash. But the crash that stopped General Motors in 1929 wasn't a car crash; it was a financial crash.
On 24 October 1929, the prices of shares on the Wall Street Stock Exchange in New York started falling… and they fell… and fell… and fell. People who had been rich the day before, woke up and found that they were poor. People who had been poor the day before, found that they had nothing to eat and nowhere to live. Businesses failed. Bankers killed themselves.
Millions of workers lost their jobs. In that kind of situation, who's going to spend a lot of money on a new car?
The years that followed were tough for every business, everywhere in the world. Sales of General Motors' cars fell by 70 per cent. Sloan knew he had to make some tough decisions. But before Sloan took a decision, he believed that it was his duty to think about all possibilities. For him a manager was not just a business person who was interested only in profit. In Sloan's eyes, a manager was a professional, like a doctor or a dentist, and professionals always kept an open mind and always listened to the facts. So, even in the middle of the most difficult times, Sloan always wanted the opinions of his managers.
In 1932, GM's Cadillac company was having real problems. Cadillacs were very expensive cars and the crash of the American economy had hit their sales especially hard. Cadillac was losing large amounts of money. At the meeting to decide Cadillac's future, Sloan and all his managers had reached agreement.
'The facts in this case are quite clear,' said Sloan. 'Cadillac must be closed. So, now our only decision is - do we keep the Cadillac name and put it on another car or do we just forget about it?'
At that moment, there was a knock on the door and one of Cadillac's young middle managers, Nick Dreystadt, walked into the room. Dreystadt was an untidy man who spoke with a strong German accent. Nervously, he looked around at Sloan and the other top GM managers.
'I'm sorry to interrupt,' said Dreystadt, 'but I know that you are thinking of closing Cadillac. Before you take any decision, I'd like you to listen to my plan. With this plan, I am sure that Cadillac will be back in profit within eighteen months.'
Several of the top managers were very angry with Dreystadt. How did this middle manager dare to interrupt their meeting with his ideas? But Alfred Sloan stayed calm and polite.
'Please continue, Mr Dreystadt,' he said.
'Well,' said Dreystadt, 'I have noticed that Cadillacs are the most popular car with rich black people.'
'What do you mean?' said one of the top managers. 'That's impossible. We don't sell Cadillacs to black people. It's against our rules.'
'I know,' said Dreystadt, 'but rich black people are paying white people to buy Cadillacs for them.'
'I don't understand,' said the manager, 'why are they doing this?'
'Well,' continued Dreystadt, 'as we all know it's difficult for black people to do many things in the USA. Rich black people are not allowed to buy expensive houses in the areas where rich white people live. But, of course, if you're a successful black doctor, or a black businessman, or a black sportsman, you still want to show people that you're rich and successful. A Cadillac is one of the few ways that these people can do this.'
'Very interesting, Mr Dreystadt,' said Alfred Sloan. 'So what exactly are you suggesting?'
'I want us to change our ideas about Cadillac. We shouldn't stop black people from buying them. Instead, they should be our main market.'
Alfred Sloan and the other top managers discussed Dreystadt's idea for a few minutes and then Alfred Sloan switched off his hearing aid and looked at Dreystadt.
'OK, Mr Dreystadt,' said Sloan. 'We'd like to go ahead with your idea. We won't close Cadillac. Not yet, at least.'
Dreystadt thanked Sloan. He was just leaving the room, when one of GM's top managers spoke to him: 'You realize that if you fail, there won't be a job for you at GM, don't you?'
'Of course, I do,' replied Dreystadt.
'But I don't,' interrupted Alfred Sloan quickly. 'If you fail, Mr Dreystadt, there won't be a job for you at Cadillac. There won't be a Cadillac. But as long as there is a General Motors and as long as I run it, there will always be a job for a man who takes responsibility. There will always be a job for a man who has the right attitude and imagination.'
Alfred Sloan looked calmly at Dreystadt.
'Mr Dreystadt, you worry about the future of Cadillac. I'll worry about your future at General Motors.'
Dreystadt and Sloan didn't need to worry. Thanks to Dreystadt's plan Cadillac stopped losing money within a year and it was soon making a healthy profit.
It was often difficult for Sloan to mix central control and competition. GM expected its managers to be company men (at that time it didn't have women managers). Managers were all expected to wear dark suits and light shirts. Their offices on the fourteenth floor of the main General Motors building were all decorated in the same way. They were expected to have similar values and similar attitudes. This sometimes made it difficult for GM's managers to have a discussion. Before Sloan took a decision, he always wanted to hear opinions from all parts of his huge company. But on one occasion a manager presented such an excellent plan at a meeting that everyone immediately agreed with it. This didn't please Sloan at all. He switched off his hearing aid and looked round the room.
'So, gentlemen,' he said, 'we're all in complete agreement, are we?'
The managers at the meeting all smiled.
'In that case,' Sloan continued, 'I suggest that we delay our decision on this plan. Let's meet again when we've had a chance to think about it. Before we take any big decision, I expect at least some disagreement.'
Managers at General Motors had a good life. Of course, they worked very hard and they were always under lots of pressure. But they were always well paid. In fact, some of them even earned more than Sloan himself. He believed that ability should be rewarded.
But his attitude to GM's workers was very different. GM workers earned good money when the company was producing lots of cars. But in the bad times, there was no job for them and they earned nothing at all. Their organization, the United Automobile Workers, often tried to discuss the workers' conditions with the GM management, but Sloan refused to speak to them.
The early years of the 1930s were bad for the company, but they were even worse for the workers and their families. By the winter of 1936, they had had enough. As the company was preparing its new cars for 1937, the workers at the company's main factory in the town of Flint stopped working and sat down. Their unemployed colleagues from outside joined them and sat down in the factory as well. Sloan and the GM managers were very angry and asked the local police for help. But the police were not interested and the 'sit-down strike' continued through Christmas and into the next year. By February, the company's car production had fallen to almost zero, while GM's competitors Ford and Chrysler were producing more and more cars to make the most of the opportunity. In the end, Sloan and his managers had to accept the situation and they agreed to start talks with the United Automobile Workers about conditions in their factories. It was one of the few times that Sloan lost a fight.
The lives of GM's workers improved slightly after that, but things didn't really change at General Motors until December 1941. That was when Japanese planes bombed US warships at Pearl Harbour in Hawaii and the USA entered the Second World War. For the next few years, GM had to forget about its normal business. Many of its workers and managers became soldiers, while its factories produced equipment for the US war machine.
When the war finished in 1946, Sloan had to prepare for a completely new age of US business. Every boss in the USA was thinking hard about his own business and his plans for it. But Sloan had other worries too. He was already looking a long way into the future. And when he looked into the future, he wasn't worried about GM; he was worried about its great competitor, Ford.
Henry Ford's ideas had worked very well in the early days of his company, but he had refused to move with the times. His Model T car had been such a success that he didn't want to change it in any way. In fact, when one of his engineers showed him an improved model, Henry Ford kicked it until it fell to pieces! So in the years before the war, while GM was changing its cars every year, Ford was falling further and further behind.
Henry Ford's ideas about management had also created problems. While Sloan was building an organization which accepted competition, Henry Ford was trying to increase his central control. Ford had spies everywhere in the company who told him about any new ideas or plans. The result was that his managers were afraid of taking any decisions.
Nothing really changed when Henry Ford's son, Edsel, replaced him as boss of the company and when Edsel died in 1944, the Ford Motor Company was in serious trouble. Its next boss was Henry Ford's grandson, Henry Ford II. He was just twenty-six years old and had no experience of the car business. He hadn't even finished his university education.
For General Motors it seemed like a great opportunity. It was a chance for them to finish their biggest competitor. But Alfred Sloan didn't see it that way.
A successful business needs strong competition,' he said. He was also worried about the US government. What would it do if GM became too big and too powerful? Sloan decided, secretly, to help Henry Ford II whenever he could. He even arranged for him to employ some of GM's best managers.
Ford was soon a strong company again and, as Alfred Sloan had thought, GM grew stronger because of the competition. The years after the war were great times for the US car business.
In the 1920s Sloan had said that GM should make changes to its cars every year. He wanted people to buy a new car not because it didn't work any more, but because it had gone out of fashion. The result was that GM added more and more new details to its cars and they started to look stranger and stranger.
In the 1940s and 1950s, the person responsible for the look of GM's cars was a man called Harley Earl. He had started his working life in Los Angeles, where he created cars for Hollywood films. When he moved to General Motors, he brought his showbusiness attitude with him. While most managers at General Motors wore a white shirt and a blue suit, Earl always arrived at the office in a white suit and a blue shirt. His ideas for GM's cars were just as crazy.
Earl wasn't worried about safety or speed, he only cared about style. GM's cars got longer and lower. They also got heavier as he added more and more things, like special lights and shiny metal handles. He even copied parts of planes and spaceships and put them on to GM's new cars. By the end of the 1950s, a GM Cadillac had two large tails on the back and swept through the streets of US cities like a machine from another world.
Of course, many people criticized them. The leader of the Soviet Union, Nikita Kruschev, couldn't understand them at all.
'What do these things do?' he asked, when he saw a GM car for the first time.
US religious leaders hated them.
'Who are the madmen who build these cars?' asked one of them.
A Ford manager described a GM car of the time as 'a piece of soap with wheels on'.
But the American people loved them. They were the cars of the American dream. Films were made about them. Pop stars like Eddie Cochran sang songs about them. General Motors was not just the biggest, it was not just the richest, it was also the most famous company in the world.
---
In the years to come, General Motors started to face problems. Alfred Sloan's method of organization meant that managers spent a long time in meetings and that the company often took decisions slowly. Until the end of the 1960s this hadn't been a special problem. But as the speed of business life got faster, GM sometimes found that it was too slow to solve the problems and take the opportunities of the modern world. Its huge beautiful cars were also expensive and used too much petrol. When the price of petrol rose suddenly in the early 1970s, more and more people started driving smaller cheaper cars from Japan.
But when Alfred Sloan died in 1966 that was all in the future. When people looked back on his life at that time, few could find fault with his leadership of General Motors. He had controlled the direction of the company and its finances, and he had also allowed its car companies to work as separate organizations. He had introduced the idea of the manager as a professional, like a doctor or a dentist, who puts facts before emotions when taking a decision. He had also thought about the market in a new way. Before Sloan, people thought that they simply had to sell the right product to the right people; after Sloan, people realized that a new product creates a new market.
Everyone agreed that Sloan had been the perfect company man.
مشارکت کنندگان در این صفحه
تا کنون فردی در بازسازی این صفحه مشارکت نداشته است.
🖊 شما نیز می‌توانید برای مشارکت در ترجمه‌ی این صفحه یا اصلاح متن انگلیسی، به این لینک مراجعه بفرمایید.