سرفصل های مهم
فصل 07
توضیح مختصر
زمان مطالعه

10 دقیقه

سطح

متوسط
دانلود اپلیکیشن «زیبوک»
این فصل را می‌توانید به بهترین شکل و با امکانات عالی در اپلیکیشن «زیبوک» بخوانید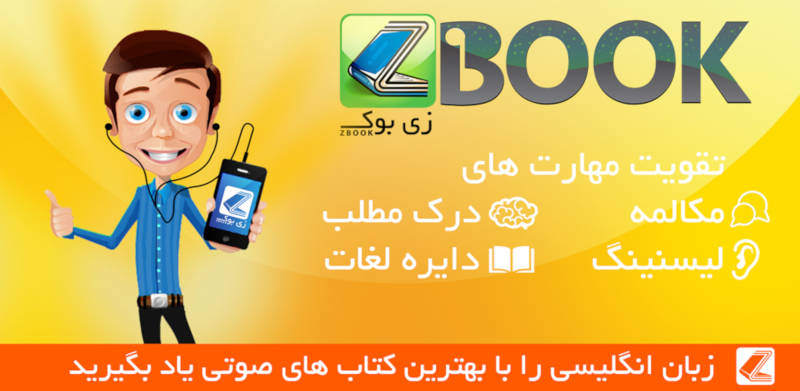 متن انگلیسی فصل
Chapter seven
The Trouble Begins
When the evening came, the neighbours sat talking in their little wooden houses. No one had ever seen such a fine pearl before. They had thought that Kino's pearl was beautiful and valuable. But the buyers did not agree. And the buyers knew more about the price of pearls.
'The buyers did not talk to each other about the pearl,' the neighbours said. 'Each buyer said that the pearl had no value.'
'Do you think that the buyers talked about the pearl before?' one man asked.
'If that is true,' the others answered, 'then they have cheated us all our lives.'
Some of the neighbours said that Kino should have taken the fifteen hundred pesos. That was more money than Kino had ever seen. Perhaps Kino was a fool. Kino might go to the capital and find no buyer for his pearl. The buyers in the town would not give Kino the same price again.
Other people thought that Kino was a strong and brave man and that he was right.
'Good shall come to us all, because Kino is strong,' they said, and they were proud of Kino.
In his little house, Kino sat thinking on his sleeping-mat. He had put his pearl under a stone, near the fire. Kino felt afraid again. Kino had never been far from home in his life. He was afraid of strangers and strange places. He was very frightened of the capital, because it was so strange.
The capital was more than a thousand miles away, over the water and through the mountains. Every mile was strange and frightening. But Kino felt that his old world had gone and that he must find a new world. Kino's dream of the future was real and so he said, 'I will go.'
Juana looked at Kino while he put the pearl under the stone. Juana cleaned and fed Coyotito and made some corncakes for supper. Juan Tomas came in and sat down beside Kino. Juan Tomas did not speak for a long time. At last, Kino spoke.
'What could I do?' Kino said. The buyers were cheats!'
Juan Tomas nodded his head slowly. He was older than Kino and Kino wanted to know what his brother thought.
'I do not know the truth,' Juan Tomas said. 'We know that people cheat us all our lives, but we still live. You do not want to sell your pearl to the buyers. You want to change everything. I am afraid for you.'
'What have I to fear, except hunger?' Kino asked. But Juan Tomas shook his head slowly.
'We must all fear hunger,' Juan Tomas said. 'But even if your pearl is very valuable, do you think that you will get a fair price?'
'What do you mean?' Kino asked.
'I don't know,' Juan Tomas said, 'but I'm afraid for you. You are walking into a new world and you do not know the way.'
'I will go. I will go soon,' Kino said.
'Yes,' said Juan Tomas. 'You must go, but do you think you will find any different people in the capital? Here in the town, you have friends and you have me, your brother. In the capital, you will have no one.'
'What can I do?' Kino asked. 'The buyers have cheated us.
My son must have a chance. The buyers are trying to cheat my son. My friends will help me.'
'Your friends will only help you if they are not in danger, too,' Juan Tomas said. Then he got up and said, 'Go with God.'
'Go with God,' Kino answered. But he did not look up, because his brother's words were strangely cold.
Long after Juan Tomas had gone, Kino sat thinking on his sleeping-mat. Kino felt tired and without hope. He did not know what to do. He could hear the sounds of the night. Juana looked at Kino. She knew that she could only help Kino by being silent and by being near to him. Juana was afraid, so she held Coyotito close and sang a little song to keep away the danger.
Kino did not move or ask for his supper. Juana knew that Kino would ask for the supper when he wanted to eat. Kino's eyes were still. He thought that he could hear something outside the house. Kino thought that something dark and bad was waiting for him outside in the night. The thing outside was dark and bad and it called Kino to come and fight. Kino's right hand went into his shirt and he felt his knife. His eyes were open wide. He stood up and went to the door.
Juana wanted to stop Kino. She lifted up her hand to stop him and her mouth opened. Kino looked out into the darkness for a long time and then he went outside. Juana heard something move through the air and hit Kino. Juana was too afraid to move for a moment. Then she pulled her lips back from her teeth like a cat.
She put Coyotito on the floor, took a stone from near the fire and ran outside. Kino lay on the ground.
Juana could not see anyone else. The only sound was the sound of the wind and the waves. But Juana felt that someone was there in the darkness, behind the wooden fence or waiting in the shadow of the house.
Juana dropped her stone and put her arms around Kino. She helped him get up and walk into the house. Blood was running down Kino's face and he had a deep cut from his ear to his chin. Kino shook his head from side to side. His shirt and his clothes were torn. Juana helped Kino to his sleeping-mat and then she wiped the blood from his face with her skirt. She brought Kino some water to drink, but he still shook his head from side to side.
'Who was it?' Juana asked.
'I don't know,' Kino said. 'I didn't see.'
Juana washed the cut on Kino's face while he sat and looked in front of him.
'Kino, my husband,' Juana cried, and Kino's eyes looked past her. 'Can you hear me?' she asked.
'I can hear you,' Kino said, with a tired voice.
'Kino,' Juana said, 'This pearl is bad. Let's destroy it, before it destroys us! Let's break the pearl between two stones. Let's throw it back in the sea! Kino, the pearl is bad, it's bad!'
As Juana spoke, the light came back into Kino's eyes. His eyes shone with anger and his face became hard.
'No,' Kino said. 'I will fight. I will win! We will have our chance.'
And Kino hit his sleeping-mat with his hand.
'No one will take our good luck from us,' Kino said.
Kino looked at Juana. He did not seem so angry now. He put his hand on Juana's shoulder.
'Believe me,' he said, 'I am a man. In the morning, I will take our canoe and we will go over the sea and over the mountains to the capital. You will come with me. We will not be cheated. I am a man.'
'Kino,' Juana said, with a tired voice. 'I am afraid. Even a man can be killed. Let's throw the pearl back into the sea.'
And Juana was silent.
'Let's sleep a little,' Kino said. 'We will start when it is light. Are you afraid to go with me?'
'No, husband,' Juana answered.
Kino's eyes were soft and warm and his hand touched Juana's face.
'Let's sleep a little,' he said.
مشارکت کنندگان در این صفحه
تا کنون فردی در بازسازی این صفحه مشارکت نداشته است.
🖊 شما نیز می‌توانید برای مشارکت در ترجمه‌ی این صفحه یا اصلاح متن انگلیسی، به این لینک مراجعه بفرمایید.