سرفصل های مهم
بخش 02
توضیح مختصر
زمان مطالعه

25 دقیقه

سطح

ساده
دانلود اپلیکیشن «زیبوک»
این درس را می‌توانید به بهترین شکل و با امکانات عالی در اپلیکیشن «زیبوک» بخوانید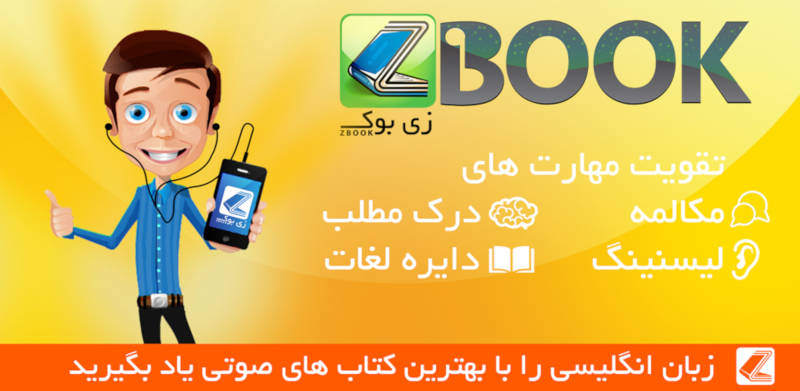 متن انگلیسی درس
I stayed in the house with Strickland and his dog for two more days. Tietjens was quite happy inside the house all day, but as soon as night came she moved out into the garden and stayed there. I understood. I was very happy in the house in daytime, too, but in the evening and at night I did not like it. There was something very strange about the place. I heard the noise of feet on the floor, but there was nobody there. I heard doors open and close, I heard chairs move and I thought somebody watched me from the darkest corners of the rooms when I walked round the house.
At dinner on the third evening I talked to Strickland. 'I'm going to the hotel tomorrow — they've got a room there now. I'm very sorry but I can't stay here. It's the noises in the house, you see. I'm not getting any sleep at night and I can't work well in the day because I'm too tired.'
He listened carefully and I knew he understood. Strickland is a very understanding man. 'Stay with me for another day or two, my friend,' he said. 'Please don't go. Wait and see what happens. I know what you're talking about. I know there's something very strange about this house, and I want to know what it is. I think Tietjens knows — she doesn't like coming inside after dark …'
Suddenly he stopped talking, his eyes on one corner of the ceiling, above my chair.
'Well, look at that!' he said quietly.
I turned and looked up. There was the head of a very dangerous brown snake, called a 'karait' in India.
It was looking at us with its cold little eyes from a small door in that corner of the ceiling. I stood up quickly and moved away from that corner of the room — I do not like any snakes, I am afraid of them, and the 'karait' is one of the most dangerous and frightening snakes. It kills so easily and so quickly.
'Let's get it down and break its back,' I said.
'It's very hard to catch those brown snakes, you know,' Strickland answered. 'They move so fast. But let's try. Bring that light over.'
I carried the light across to the corner of the room where the snake was, watching it carefully all the time. It did not move. Strickland carried his chair over to the same corner, took one of his guns from a cupboard near the door and climbed up on the chair. But the snake saw him coming. Its head suddenly disappeared and we heard it move away across the ceiling above our heads.
'Snakes like it up there in the ceiling — it's nice and warm,' said Strickland. 'But I don't like having them there. I'm going up to catch it.'
He pushed open the small door in the ceiling and put his head and arms through. He had the gun in one hand, ready to hit the snake with it and break its back. I watched from below.
I heard Strickland say: 'I can't see that snake, but … Hello! What's this? There's something up here …' and I saw him pushing at something with the gun. 'I can't quite get it,' he said, and then suddenly: 'It's coining down! Be careful down there! Stand back!'
I jumped back. Something hit the centre of the ceiling hard from above, broke noisily through it into the room and hit the dinner table. It broke some glasses and plates on the table. There was water all over the floor. I went over with the light and looked down at the thing on the table. Strickland climbed quickly off the chair and stood next to me. It was a man; a dead man.
'I think,' Strickland said slowly, 'that our friend Imray is back.'
Suddenly something moved out from under one leg of the thing on the table. It was the brown snake, the 'karait', trying to get away.
'So the snake came down with our dead friend, I see,' Strickland said and he pushed the snake off the table onto the floor, hit it with his gun and broke its back. I looked at the dying snake on the floor and said nothing.
Strickland went over to a cupboard and took out a bottle of whisky and two glasses. He gave me a drink.
'Is it Imray?' I asked.
'Yes. That's Imray,' he answered. 'And somebody killed him.'
Now we knew why there were noises round the house at night, and why Tietjens did not like sleeping inside the house. She knew that Imray was up there, dead. She knew that Imray s ghost walked through the house at night, trying to find somebody to help him.
A minute later we heard Tietjens outside. She pushed open the door with her nose and came in. She looked at the dead man on the table and sat down on the floor next to Strickland, looking up at him.
'You knew Imray was up there all the time, over our heads,' Strickland said to the dog, looking down at her. 'Somebody killed him and perhaps you know who did it, too. Dead men do not climb up into the ceilings of houses and close the ceiling door behind them. So the question is who put him there and closed the ceiling door? And who killed him? Let's think about it.'
'Let's think about it in the other room,' I said. 'Not here.'
'You're right,' said Strickland, with a smile. 'Let's go into the living-room.'
We went through to the living-room and sat there, smoking cigarettes and drinking our whisky. Strickland said nothing, but
sat quietly and thought for a minute or two. His gun was on the floor next to his chair.
'So Imray is back,' he said again, slowly. 'You know, when I took this house, I took Imray's three servants, too. They stayed here to work for me. Did one of them kill him? I was not quite happy about that when I questioned them at the time Imray disappeared, you know.'
'Why not call them in, one at a time, and question them again?' I said. 'See what they have to say.'
There was a noise at the back door, from the kitchen. It was Bahadur Khan, Strickland's servant, coming in to take the dinner things away. Strickland called him and the man came into the living-room without any noise. He wore no shoes. He was a tall and strong-looking man. He stood quietly near the door and waited.
'It's a very warm night, Bahadur Khan. Do you think more rain is coming?' Strickland began.
'Yes, sir. I think it is,' the servant answered.
'When did you first start to work for me, Bahadur Khan?'
'When you came to live in this house, sir. You know that. After Mr Imray suddenly went away to Europe, sir.'
'He went away to Europe, you say? Why do you say that?'
'All the servants say he went to Europe, sir.'
'Do they? That's very strange, Bahadur Khan. I asked them before, but they didn't know. You said it to me, Bahadur Khan — but they didn't know. And Mr Imray went to Europe, you say, but he never said a word about it to his friends or to his other servants before he went. He told only you, Bahadur Khan. Do you not think that is strange?'
'It is strange, sir,' the man answered very quietly.
'And why do you say it? Why do you want us to think Mr Imray went to Europe?'
The tall man did not answer. He looked very frightened now;
his eyes were white in the dark. He moved nearer the door, but Strickland went on.
'But now, suddenly, Mr Imray is back again, Bahadur Khan! He's back in this house. Come and see him. He's waiting for his old servant.' Strickland took his gun off the floor and stood up quickly. He pushed the gun into Bahadur Khan's face.
'Sirl' The tall Indian moved back, very frightened now, and put up his hands.
'Go and look at the thing on the table in the next room, Bahadur Khan,' Strickland said. 'Go on. Take the light. Go and see Mr Imray. He's waiting for you.'
Slowly the man took the light and walked to the door. Strickland was behind him, pushing the gun into his back. The tall Indian stopped near the table and looked down at the dead man. His face was yellow with fear.
'You see?' asked Strickland coldly. 'Mr Imray is back.'
'I see, sir.'
'And now I know: you killed him, Bahadur Khan. Why?'
'I killed him, sir, yes. He was not a good man, sir. He put his hand on my child's head one day … the next day my child was very ill … and the next day he died. He was my oldest son, sir. Mr Imray killed my son. He was a bad man. So I killed Mr Imray in the evening of the same day when he came back from the office. Then I put him up above the ceiling and closed the door.'
Strickland turned to me. 'You hear that? He killed Imray,' he said. Then he went on: 'You were clever, Bahadur Khan, but Mr Imray came back. And now I'm taking you to the police station …'
'But no, sir,' Bahadur Khan said with a sad smile. 'We are not going to the police station. Look, sir.'
He moved back from the table and showed us his foot. There was the head of the brown snake, the deadly 'karait', with its teeth in his foot.
'You see, sir, I killed Mr Imray but I do not want to die at the hands of the police. So I am dying now, here. This snake is killing me.'
An hour later Bahadur Khan was dead. Strickland called some of his policemen to take the two dead men, Imray and his killer, away to the town. And the ghost of Imray did not walk at night in the house again.
That night Tietjens came back inside the house and slept happily in her room.
The Room in the Tower
by E. E Benson, 1912
It was when I was about sixteen that I first had the dream, and this is what happened in it. I stood in front of a big red house and waited. Soon a man opened the door and said, 'Go through into the garden and have some tea.' I went through the living-room and the kitchen, and into the garden at the back of the house. There were six people there, sitting on chairs and drinking tea, but I didn't know them. Then one of the men spoke, and I saw that he was from my old school — I remembered his name, Jack Stone, but I didn't know him well. He told me that the others were his mother, father and sisters.
I didn't like it in the garden with those people. Nobody spoke to me and it was very hot. I wanted to go home. In the corner of the garden was an old tower, a very tall, thin building.
Suddenly Mrs Stone turned to me and said, 'Jack is going to show you your room now. It is in the tower.' I did not know why, but her words frightened me. I knew the tower was dangerous and I didn't want to go there. Jack stood up and I knew I had to follow him. Inside the tower, we walked up and up in the dark and then we arrived outside my room. Jack opened the door and … I always woke up suddenly before I went into the room.
♦
I had this dream many times. It was always the same — the garden, the family, the tower - and I always felt very hot and frightened when Mrs Stone said 'Jack is going to show you your room now.' But I always followed him up and up in the dark, and when he opened the door I always woke up. I never saw what was in the room.
Then the people in the dream started to change. Mrs Stone had black hair in the beginning, but after fifteen years her hair was white and she was very old and weak. Jack got older, too, and ill. One of his sisters went away and they told me she was married. I didn't like these people and I didn't want to have the same dream all the time, but it always came back to me in the night.
Then suddenly the dream stopped for about six months. I was very happy and I tried to forget the garden, the people and the tower. But one night it all started again. This time, Mrs Stone wasn't there and all the family wore black. 'Mrs Stone is dead,' I thought. 'Perhaps Jack isn't going to take me to the tower this time.' But suddenly Mrs Stone spoke - I couldn't see her but she said, as before, 'Jack is going to show you your room now.' As usual, I followed him but this time the tower was darker than before. From a window in the tower I saw a stone in the centre of the garden, under a tree, with these words on it: 'Remember the bad and dangerous Julia Stone'. Again I woke up cold and afraid.
♦
In the first week of August that year I went with a friend, John Clinton, to stay in a house in Sussex.
'Please come,' he said. 'My family are coming too and they say It's a very nice place where we can walk and swim. We can drive down together on Sunday afternoon.'
Sunday came and we had a nice afternoon driving down to Sussex in the sun. We arrived in the village where the house was at about five o'clock. We did not know where the house was, so we asked somebody. He told us it was over the river and behind some trees outside the village. John was the driver and, because it was so hot, I went to sleep as he drove.
I woke up when the car stopped, and found that I was in front of the same house as the one in my dreams, the house of the Stone family. We walked through the living-room and the kitchen and into the garden at the back. I knew, without looking, that there was a tower in the corner of the garden. It was very, very hot in the late-afternoon sun. I waited to feel ill and afraid as I always did in my dream. But the people in the garden were not unfriendly — the Clinton family talked and laughed and I liked them very much.
Then Mrs Clinton said to me, 'Jack is going to show you your room now. It is in the tower. 'And my friend John stood up (his family always called him 'Jack') and I followed him up to the room. I was afraid when he opened the door because in my dream I always woke up before I saw the room. But this time I went in. Everything was very nice inside and my bags were ready for me on the bed. 'Perhaps it isn't bad here,' I thought, 'and perhaps the bad dreams are going to stop now that I am here, in the room in the tower.'
But then I saw two pictures near the bed, and that same cold fear came back. One picture was of Mrs Stone, old and with white hair, as she often was in my dream. The other picture was of Jack Stone, his face was ill and angry, as he was in my last dream before this visit. I looked at the picture of Mrs Stone for a long time — she had dangerous, eyes and they followed me round the room.
John Clinton came back to tell me dinner was ready. 'I don't like this picture, John,' I said. 'I'm going to have bad dreams tonight if it stays in here. Can we move it outside?'
'Yes,' said John. 'Let's move it now.'
But when we tried to carry it out, it was very, very heavy. We could not carry it. We put it down on the floor. John suddenly said 'Oh look, there's blood on my hand - a small cut from this picture.' Then I saw that there was blood on my hand, too. But after we washed our hands we had no cuts, so we tried again to move the picture. I didn't want to look at Mrs Stone's face as we moved her picture through the door, but her eyes followed me again. There was a smile on her face now, but her eyes were more dangerous than before, her mouth was blood-red and the picture was heavier and heavier. We left the picture outside the door of my room.
We went down to dinner and when we finished, John and I went out into the garden to smoke. It was a very hot night, hotter than the day, and I didn't much want to go to bed.
Suddenly a dog ran across the garden and sat under the tree I could see from my bedroom window. The dog sat on the place where the stone was in my dream, and it did not move. It was frightened. It sat and looked at the tower for a minute and then ran away. Next came a cat and it did the same thing.
'Do you see those animals?' I asked John. 'Why are they so afraid?'
'I don't know,' he said.
At about midnight we said goodnight and I went to bed. It was very hot but I was tired and I thought I was ready to sleep. Without the picture of Mrs Stone in my room, I was happier and I didn't think about her dangerous smile or the cuts on our hands. I closed my eyes and slept.
I woke up suddenly; I don't know what time it was. The room was very dark and for a minute I didn't know where I was. Then, with sudden fear, I remembered. A light came on and I saw a woman, a woman I knew, the woman in the picture. I saw those dangerous eyes, the blood-red mouth, the smile … Mrs Stone put a cold hand on my neck and spoke.
'So, you are here in the tower, after so many years and so many dreams. Yes, I waited and waited for you, and then I stopped waiting, but at last you came. I am so happy that you came. Tonight I am going to have a good dinner … I am thirsty … I am hungry … I am waiting. Yes, I am so happy that you came, after all this time … '
Again she put her cold hand on my neck, and then her face came slowly down and her teeth started to cut into me … I was too weak to move. But suddenly I knew I had to get away quickly. I hit her hard in the face and at the same time I jumped out of bed and ran to the door. John Clinton was outside.
'I heard a noise,' he said. 'What is it? What's wrong? 'And then, 'Look! There's blood on your neck.'
'John,' I said, 'that woman in the picture we took from the room this afternoon … she came back. She's in there now … her name is Julia Stone.'
John laughed. 'You are having a bad dream,' he said, and walked into the room to look. But he came out very fast, as white as me, and said, 'You're right! She … She's there! And there's blood on the bed and on the floor.'
I don't know how I ran downstairs. My legs were weak and it was difficult to stand, but soon we were out in the garden again. We left the house the next day. About a year later I went back to the village to ask the people there if they knew anything about the owner and about Julia Stone. One very old woman knew the story. This is what she told me:
'Eight or nine years ago a woman died in that room in the tower where you stayed. Three times the village people tried to bury her at the church … but each time somebody saw the dead woman's ghost at night, with blood on her mouth and a dangerous smile. Then we knew that she killed people and drank their blood. We didn't want to try to bury her anymore, so we took her back to the house with the tower and buried her under the tree you can see from the window of that room. There she stays, waiting quietly, sometimes for many years. But people say she visits young men in their dreams, and she brings them here. I think you know what happens to them when they arrive … '
مشارکت کنندگان در این صفحه
تا کنون فردی در بازسازی این صفحه مشارکت نداشته است.
🖊 شما نیز می‌توانید برای مشارکت در ترجمه‌ی این صفحه یا اصلاح متن انگلیسی، به این لینک مراجعه بفرمایید.