سرفصل های مهم
فصل 06
توضیح مختصر
زمان مطالعه

12 دقیقه

سطح

ساده
دانلود اپلیکیشن «زیبوک»
این فصل را می‌توانید به بهترین شکل و با امکانات عالی در اپلیکیشن «زیبوک» بخوانید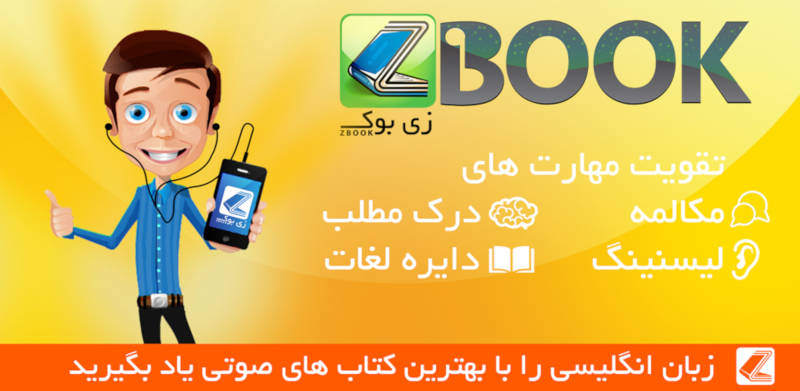 متن انگلیسی فصل
PART TWO
Fifty years later
CHAPTER SIX
A surprise find
Tredonald 1996
Megan and her daughter, Beth, sat in the front room of Megan's home. They were going through some old boxes full of cards, old newspapers, photographs and letters.
'Well!' said Beth, looking up from her box. 'I can't believe Grandma and Grandpa kept all these things!'
'I know,' said Megan. Her parents had died some years ago and she had found all these boxes in their bedroom. But until now she had never really looked through them. 'Well,' she continued, 'only one box left.'
I have to go now, actually,' said Beth looking at her watch. 'Philip's expecting me home by five,' Philip was Beth's husband.
'You go then, dear. I don't want to stop until I've finished everything up here,' Megan said.
I'll ring you this evening, Mum,' said Beth. 'Don't do too much and make yourself tired.'
'I won't. Thanks for your help earlier,' said Megan. She heard her daughter close the front door.
Megan wanted to finish. She wanted to ring Paul and tell him how well she had done that day. They were getting married in two months and she was moving into his house in London. It was quite a big house, but it was already full of his things. She couldn't take all her parents' things with her as well as her own. She had to throw away a lot.
Megan pulled the last box towards her. She looked inside. More letters. She took out a few and looked at the envelopes. She couldn't believe what she saw. They were all addressed to her and they were all from Canada. And none of them had been opened. She looked at the dates - 1946 and 1947.
'Oh, my God,' she said. 'Huw!'
Her hands were shaking as she started to read one of the letters, dated August 1946.
My lovely Megan
I still haven't received a letter from you. I can't believe it takes four months for letters to cross the Atlantic. What's happened'? Is something wrong?
Megan sat for hours reading every letter. At the end she felt completely empty and tired and her heart was full of pain. She remembered all the love that she and Huw had felt for each other when they were young. But more than that, she remembered how terribly hurt she had been when no letters had arrived from him. She had spent many nights crying in her room.
Now she realised what her father had done. He had hidden the letters and watched her unhappiness. She knew that her father had thought Huw was not good enough for her, but she never realised he'd been so much against him.
Megan took the letters downstairs. She sat with them beside her, drank a large whisky and then wrote a letter to Huw. She had no idea if he would ever receive it. 'He won't be at the same address after fifty years - he might even be dead,' she thought to herself. But she knew she had to write.
---
Toronto 1996
'Dad, letter for you,' shouted Mike Thomas. His father was working in his painting studio at the top of the house.
'OK, Mike, I'll be down in a minute,' said his father, Huw.
Mike put the letter on the kitchen table, and went back into the garden. It was June and the weather was hot, but there was a light wind.
'Where's the letter then?' asked Huw Thomas, standing at the door and holding two cans of beer.
'On the table,' replied his son, taking one of the beers.
Huw picked up the letter and read the postmark 'Tredonald'.
'Wales!' said Huw in surprise. 'Who's writing to me from there? It's years since I had any news from back home.' Huw still talked about Wales as 'home', although he had lived in Toronto all his adult life.
He saw that the letter was addressed to Huw Thomas, 2300 Ontario Drive, Toronto. That was where he and his father had lived in their early years in Toronto. Someone there had discovered where he was living now and had re- addressed the letter.
So who was writing to him? He turned the envelope over in his hands several times. Then he took out the letter and read:
Dear Huw
I don't know if this letter will reach you, and I don't really know why I'm writing to you after all these years but…
Huw turned to the end of the letter and saw:
With best wishes
Megan
He couldn't believe it. He turned back to the first words of the letter and read:
…after all these years but I've just found your letters to me from Canada, when you first got there. Believe me, this was the first time I'd read them and they made me cry, even after fifty years. I found them in a box of my father's papers. They were unopened.
Huw, I never knew that you'd written to me. I thought your new life in Canada had made you forget me. Now I realise that my father kept your letters. I can still remember asking him if there was any post for me and he always said, 'No, he's forgotten you, my girl. I told you he was no good.' Finally, after about a year, I believed him.
But why did he keep the letters? Do you think he waited me to find them when it was too late? Anyway, he's dead now so I can't ask him. All I can say is I'm sorry. Sorry for what my father did, sorry that you never heard from me, and sorry for… everything.
I hope that at least this letter reaches you. Of course, I'll understand if you don't want to write back to me, but if you do, I am still Megan Jenkins and I still live at the same address in Tredonald.
Best wishes
Megan
Huw read the letter again. Megan and their time together in Tredonald came back to him. He had never forgotten her. He couldn't. Every day he looked at her face on the wall of his studio. He had a drawing of her which he'd done when they were sixteen. It had travelled everywhere with him. But to hear from her again…
'Are you all right, Dad?' asked Mike, coming into the room.
'I've just heard from someone I knew a long time ago,' Huw replied.
'Is it someone you knew back in Wales?'
'Yeah. I can't believe it really.' Huw explained about Megan and their young love and what he had thought when there were no replies to his letters. He tried to keep his voice light. Mike didn't need to know how deeply they had loved each other.
'Her father sounds terrible,' Mike said when his father had finished.
'Not really. He just wanted the best for his daughter, and he didn't think I was the best,' replied Huw. 'And he never read my letters so he didn't know I was doing well over here,'
'Did Mum know anything about this Megan?' asked Mike carefully.
'I told her that there had been someone else at home, but… I mean, I didn't meet your mother until… what… ten years after I'd left Wales. So Megan was part of my past - part of another life.'
Huw stood up and looked out of the kitchen window across the garden, thinking about Megan - and his ex-wife, Josie. He and Josie were married for twelve years before they got divorced. They said it was because there were too many differences between them, but Huw knew that Megan was part of the problem. Josie always thought he loved Megan more than her. So what he had just said to Mike wasn't really true. Megan had not been only in Huw's past.
Mike came and stood next to him. 'Are you going to write back to her?'
'I don't know,' replied Huw slowly. 'I need time to think about it all. It's all so sudden.'
Huw took the letter and went back upstairs to his studio. He did no painting for the rest of the afternoon. He just sat looking out of the window.
مشارکت کنندگان در این صفحه
تا کنون فردی در بازسازی این صفحه مشارکت نداشته است.
🖊 شما نیز می‌توانید برای مشارکت در ترجمه‌ی این صفحه یا اصلاح متن انگلیسی، به این لینک مراجعه بفرمایید.