سرفصل های مهم
سعی نکن جلویم را بگیری
توضیح مختصر
زمان مطالعه

7 دقیقه

سطح

ساده
دانلود اپلیکیشن «زیبوک»
این درس را می‌توانید به بهترین شکل و با امکانات عالی در اپلیکیشن «زیبوک» بخوانید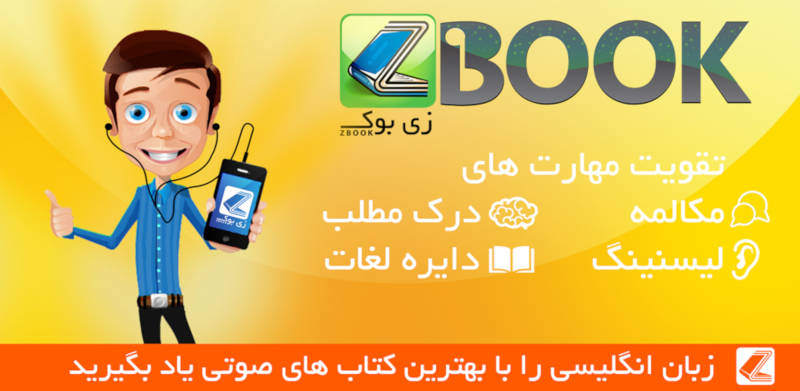 متن انگلیسی درس
Chapter 8 "Don't try to stop me!"
The battle sounds were growing louder. The young soldier went around a little hill. The road was blocked with horses and cannon. They were leaving the battlefield. Men were pulling at the horses' heads and hitting them with sticks. A cannon with a broken wheel lay on its side. He heard shouted orders and curses.
There was fear everywhere.
The young soldier was strangely pleased. "They're all running away from the battle. They're smart, like me. I did the right thing when I ran away." He sat down to watch. He saw a line of foot soldiers marching quickly toward the battle. The men at the front used their rifles to push through the crowd. The others followed.
"Move out of the way!" cried the officers importantly. They were marching proudly, with their heads high. They were going into the heart of the battle.
The young soldier watched them pass. His old fears returned.
"Look at them! Where do they find their courage? They're heroes. I'll never be like them, They're marching straight on to their death, and they re not scared. And I'm scared of everything!" He wanted to change places with one of these heroes. A beautiful picture came into his mind, like a dream. He closed his eyes. He was holding a broken sword high in the air.
He gave the order to attack. His comrades followed him, shouting excitedly. He stood alone against the enemy. All eyes were watching as he died for his country. He was a hero.
Henry opened his eyes and jumped to his feet. He was ready to fight again. His country needed him. But then he suddenly felt a little less brave. "How can 1 fight?" he asked himself. "I don't have a rifle. I can't fight with my hands. And I don't know where my regiment is." He thought about his regiment. "1 can't go back." he told himself. "They'll ask too many questions!" He found a new reason. "And I'm sick!" His mouth was burning and his head was on fire. His eyes hurt. His stomach was empty and aching. He began to hate himself because he was weak. "I'll never be a hero!" he thought.
A new idea came to him. "If we lose this battle, even the brave men will run away. Nobody will know that I wasn't brave. Or they'll think that I was smart to run away." He thought again. No, he didn't want the blue army to lose. It was a selfish idea.
He had to return to his regiment, hut he was afraid. "What will they say?" he asked himself. He had to think of a story. "But will they believe me?" He was very worried.
He imagined that he was back in the camp. Laughing men pointed at him. "There's Henry! He's scared of his own shadow!
Run, Henry!" He had nowhere to hide. He was a joke.
A crash of cannon fire woke the young soldier from his bad dream. Dark waves of men ran out of the woods and down through the fields. They were dropping their rifles and their coats as they ran.
Henry forgot his troubles. The fight was lost. War. the greedy red animal, was coining nearer. It was hungry and it was ready to cat the army. Soon, there were running men everywhere." What's the matter? Where are you going?" he cried. Nobody saw him, and nobody heard his question. He pulled at a man's arm to stop him. They stood face to face. He tried to speak: "Why—Why?" The man pulled away, shouting, "Don't try to stop me! I have to go!" The young soldier held on more tightly. The man pulled harder. His face was red and angry. "I have to go!" he shouted again. He lifted his rifle above his head and hit Henry hard on the head. Henry's fingers became weak, and he dropped the man's arm. Bright lights danced in front of his eyes and cannon crashed inside his head. The man ran away.
I le fell to his knees. Then he tried to get up, fighting against the pain. He got onto his hands and knees. He slowly pushed himself to his feet, like a baby trying to walk. He held his head in his hands and walked slowly across the grass. He touched the wound carefully. Sharp pains shot through his head. His hand was covered in bright, red blood. He looked at it for a long time, then he started walking again. He was afraid to move quickly because of the pain.
He turned onto the road. A young officer on a horse almost ran over him. More men on horseback followed quickly. Then came the foot soldiers. Officers shouted at them as they marched in a long line. At the end came more horses, pulling cannon behind them. The young soldier walked carefully past them along the side of the road.
There were long purple shadows in the forest, and the red sun was going down behind a cloud. The road was now empty. He passed the bodies of horses and broken war machines. His head felt very big, but it didn't hurt now. He began to worry. When he felt the pain, he could measure the danger. He knew that he was still alive. Now he felt nothing. It was worse than the pain.
He thought about the time when he was a boy. He saw his mother cooking in the kitchen. There was a warm light all around her. His dinner was on the table. He remembered swimming in the river. He was laughing with his friends. The water was fresh, and there was a soft wind in the trees.
He grew very tired, and his head hung down. His feet were heavy. He wanted to lie down and sleep, but he was afraid to stop. It was getting darker.
At last, he heard a friendly voice near his shoulder. "You don't look very well, boy!" The young soldier didn't look up. He tried to speak, but his tongue was thick in his mouth. The man took him by the arm. "I'm going the same way as you. I can help you." The man questioned Henry as they went along. He also answered when the young soldier said nothing.
"What regiment are you in? The 304 ? They weren't fighting today. They were? Everyone was fighting. I was lost. I didn't know where I was. How did you get here? I guess you fought with another regiment. But well find yours. They're a long way from here. Don't worry, we'll find them." The friendly voice stayed with Henry. They walked through the trees and past the guards. He felt like a child. Finally, they stopped. The friendly man laughed. "Do you see that?" he asked.
He pointed to a fire. "That's your regiment. Goodbye and good luck." He shook Henry's hand and walked away.
"He's gone," thought Henry, "and I never saw his face."
مشارکت کنندگان در این صفحه
تا کنون فردی در بازسازی این صفحه مشارکت نداشته است.
🖊 شما نیز می‌توانید برای مشارکت در ترجمه‌ی این صفحه یا اصلاح متن انگلیسی، به این لینک مراجعه بفرمایید.