سرفصل های مهم
از صبر کردن خسته شده ام
توضیح مختصر
زمان مطالعه

5 دقیقه

سطح

متوسط
دانلود اپلیکیشن «زیبوک»
این درس را می‌توانید به بهترین شکل و با امکانات عالی در اپلیکیشن «زیبوک» بخوانید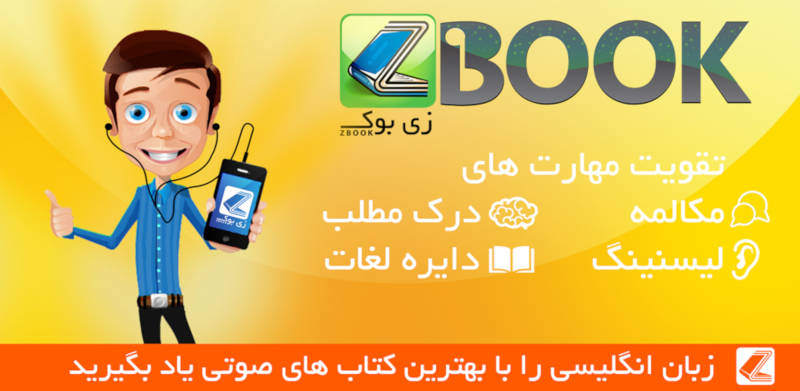 متن انگلیسی درس
Chapter 1 "I'm tired of waiting!"
In the cold early morning, the army was slowly waking up. It was resting in some green hills. A wide brown river lay at its feet.
Across the river shone the red eyes of the enemy's fires.
A tall soldier ran up from the river. "We're going to move tomorrow!" he shouted. Men in blue uniforms came closer to listen. "We're going to attack the enemy!"
"That's a lie!" said one soldier loudly. "We're not going to move!"
"It's true!" said the tall soldier. "I heard it from a friend, and he heard it from his brother. And his brother heard it from an officer."
"We can't move!" said a young officer. "I've just put a new floor in my tent. It's made of wood, and it cost a lot of money!" Groups of men talked excitedly. Some of them believed the tall soldier, but some of them had other ideas. One young soldier listened without speaking. Then he went into his tent. He wanted to be alone and to think.
"Are we really going to fight tomorrow?" he asked himself.
"What will happen to me?"
♦
When he was a boy, he dreamed of war. In his dreams, he was a hero, fighting for his country and its people. Then when he was older, his country was at war. The newspapers told stories ot great battles. He wanted to join the brave soldiers in the blue army because he didn't want to miss this adventure.
His mother was against the idea. "Don't be stupid. Henry" she said. "Why do you want to go? A soldiers life is hard. You don't know what it's like. I don't want you to get hurt. I need you here on the farm more than the army needs you "
He continued to read the newspapers. There was fine fighting down there. He talked to the people in the town. "We're winning!" they said. "Our boys in blue are doing a wonderful job!"
When he heard this, he couldn't wait. He got up early one morning and went into town. He came back wearing a blue uniform. "I've joined the army;" he told his mother excitedly.
She didn't look up. "I see," she said quietly. There were tears in her eyes. She helped him pack his bags. "I put some new socks and your best shirts into your bag," she said. "You'll always be warm. And choose your friends carefully. There are a lot of bad men in the army. Remember your father. He never drank and he never used bad language. So be careful and be a good boy." Henry listened to his mother impatiently Then, when she finished, he left. He turned back to say a last goodbye. He saw his mother crying.
He went into town to say goodbye to his friends. He felt proud in his new blue uniform. Young girls smiled at him and old men waved. He felt like a hero already.
After a long trip by train, he arrived in the camp by the river.
♦
"We've been here for months," he thought. "We've practiced firing our rifles. And we've marched. And we've practiced and marched again. I'm tired of waiting! Are we ever going to fight?" The men sat and told stories. The older soldiers laughed at the new ones. They shouted at them when they passed: "Fresh fish!" They all waited together. They didn't know why.
The young soldier saw the enemy once or twice. He was guarding one side of the stream, and they were guarding the other. He spoke to a small, thin man in gray. He liked him.
"You're a good man," said the gray soldier. Henry felt sorry that they were at war.
The older soldiers told terrible stories about the enemy soldiers.
"There are thousands and thousands of them," they said.
"They're strong and they're hungry. Nothing can stop them!" They talked about the smoke, fire, and blood of battle.
Henry didn't always believe them. "They're lying," he told himself. "They're just trying to scare the new soldiers." He suddenly felt afraid as he imagined his first battle. "Will I fight like a hero?" he asked himself". "Or will I run away?" The tall soldier came into the tent, followed by the loud soldier.
They were still talking angrily. "You'll see! There'll be a big battle tomorrow, I'm sure!" said the tall soldier.
The young soldier looked at him. "Jim, do yon think the regiment will fight very well?"
"They'll fight all right when they start shooting."' replied the tall soldier calmly.
The young soldier continued, "Do you think any of the boys will run away?"
The tall soldier thought for a minute. "Maybe a few of them will run when the fighting starts. They're a new regiment, so you never know. I think they'll fight as well as the others." "And you, Jim?" asked the young soldier. "Do you think you'll run?"
"Maybe I'll run if the others run," he replied. "But if the others fight. I'll fight with them."
"You don't know what you'll do!" said the loud soldier.
But Henry wasn't listening. "I'm glad Jim said that," he said to himself. "I'm not the only one who's scared."
مشارکت کنندگان در این صفحه
تا کنون فردی در بازسازی این صفحه مشارکت نداشته است.
🖊 شما نیز می‌توانید برای مشارکت در ترجمه‌ی این صفحه یا اصلاح متن انگلیسی، به این لینک مراجعه بفرمایید.