سرفصل های مهم
زخمت کجاست؟
توضیح مختصر
زمان مطالعه

7 دقیقه

سطح

ساده
دانلود اپلیکیشن «زیبوک»
این درس را می‌توانید به بهترین شکل و با امکانات عالی در اپلیکیشن «زیبوک» بخوانید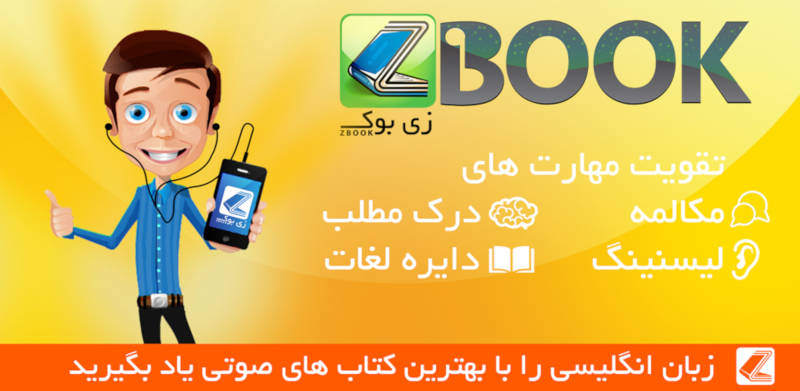 متن انگلیسی درس
Chapter 6 "Where's your wound?"
The sun was low in the sky, and the forest was silent. Suddenly, there was a loud crash of cannon fire. Hundreds of rifles began filing. Henry listened, then ran toward the battle. He was surprised at himself First, he ran away from a battle. Now he was running toward it.
He pushed forward through the thick forest until he reached an open space. From there he could see long gray walls of smoke oyer the battle lines. The sounds of cannon shook him. The rifle fire rang in his ears. He stood and watched, his eyes wide and his mouth open.
"This sounds like a real battle." he thought. "I've only seen little fights." He laughed at himself and his comrades. "We thought that we were winning the war. We thought we were heroes. But nobody knows our names. Nobody knows what we did. Nobody will read about us in the newspapers. And we thought it was so serious!"
He continued moving forward. The battle was like a big.
terrible machine. He moved even closer to it. He wanted to see dead bodies. He climbed over a low stone wall. On the other side, the ground was covered with clothes and rifles. A dead soldier lay with his face hidden in his arm. Four or five others lay close together. A hot sun shone on them. "I don't belong here," thought the young soldier. "This place belongs to them." He imagined the voices of the dead men. "Go away! Leave us alone!" He hurried past, looking behind him.
He finally came to a road. He could hear shouting now. mixed with gunfire. Far away; he could see many dark soldiers fighting in a cloud of smoke.
A line of wounded men was coming toward him, away from the battle. They walked slowly and painfully. They were crying and cursing. One man had a shoe that was full of blood. He was laughing crazily. A man with a broken arm helped him to walk.
A gray-faced soldier walked forward like a machine. He was looking at something far away. His hands were pressed against his wounded side. They were covered in blood.
Two soldiers were carrying a wounded officer. "Be careful!" he said angrily. "You're hurting my leg!" He shouted at the crowd of men on foot. "Move out of the way!" The wounded men cursed him quietly as they moved to the sides of the road. One of the soldiers knocked heavily into the gray-faced soldier as they passed.
Men on horseback rode through the line, carrying messages.
Officers shouted, "Clear the way!" Teams of horses pulling cannon pushed the wounded men of the road. There were loud cries of pain and anger from all sides.
The young soldier joined the line of wounded men. A small, thin man walked silently in front of him. He was listening to a tall soldier with a beard. The tall soldier was telling the story of the last great battle. The thin man listened to every word. His eyes were wide and his mouth hung open.
The bearded man looked at the thin man and laughed. "Shut your mouth, boy!" he said loudly. "Or you'll catch flies!" The other soldiers laughed.
The thin man moved back beside Henry. His face was red. He looked at Henry shyly, but did not speak. His eyes asked the young soldier to be his friend. He was dirty from head to foot, and there was blood on his uniform. On his head was an old piece of cloth covered in blood. A broken arm hung at his side.
Finally, he spoke in a soft voice. "It was a good fight, wasn't it?" Henry's mind was far away. "Yes." he said impatiently. He walked faster
The thin man tried to follow him. He wanted to talk to someone. He continued shyly: "Yes, sir! That's the best light I've ever seen. Those boys didn't run when they heard the guns. No.
sir! They stayed and fought! You can't beat those boys!" He smiled at Henry, but Henry said nothing. After a time, he spoke again. "Where were you hit?" Henry just looked at him. He didn't understand.
"Where were you shot?" he repeated. "Where's your wound?" The young soldier didn't answer. "I-I …" His face was red and he looked nervously around him. He turned away suddenly and disappeared into the crowd. The thin man looked after him in surprise.
The young soldier moved back until he couldn't see the thin man. Then he started to walk in line with the others. There were wounds all around him. He thought about the thin man's question and he began to worry. He looked at the other soldiers. "They're all looking at me." he thought. "They know my secret. They can see that I'm not hurt." He began to feel angry. "Everyone thinks they're brave. But they're only wounded! They're lucky!" He too wanted a wound, a red badge of courage.
Then he looked at the gray-faced soldier walking at his side. He suddenly felt bad. "He has a real wound," he said to himself. "I don't belong here."
There were soldiers all around the gray-faced soldier. They spoke to him. but he didn't reply. He walked straight on, looking at something far away. They tried to help him. but he waved them away with his hand. The young soldier looked at the hand again. He gave a cry of surprise. He ran forward on legs that suddenly felt weak. He took the gray-faced soldier by the arm.
"Jim!" he screamed.
The tall soldier gave a little smile. "Hello. Henry," he said.
Henry didn't know what to say. "Oh, Jim! Oh. Jim!'" he repeated.
The tall soldier held out his hand. It was covered in old. black blood and new, red blood. "Where have you been, Henry?" he asked. "I was worried. I thought that you were dead." Henry felt worse and worse. "Oh, Jim!" he said again.
The tall soldier continued, "You know, I was out there. It was a terrible fight. And they shot me" He looked surprised. "That's right. They shot me." He shook his head slowly.
مشارکت کنندگان در این صفحه
تا کنون فردی در بازسازی این صفحه مشارکت نداشته است.
🖊 شما نیز می‌توانید برای مشارکت در ترجمه‌ی این صفحه یا اصلاح متن انگلیسی، به این لینک مراجعه بفرمایید.