سرفصل های مهم
دوباره دارند می آیند
توضیح مختصر
زمان مطالعه

7 دقیقه

سطح

ساده
دانلود اپلیکیشن «زیبوک»
این درس را می‌توانید به بهترین شکل و با امکانات عالی در اپلیکیشن «زیبوک» بخوانید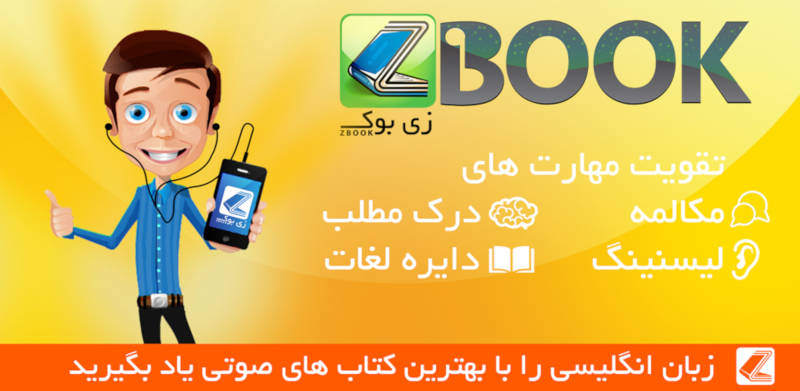 متن انگلیسی درس
Chapter 5 "They're coming again!"
The young soldier stood up slowly. "It's finished!" he said to himself happily. "The battle is finished! And I'm a real soldier now." He was very proud of himself. He smiled at his comrades.
"It's hot, isn't it?" he said.
"You're right! It's too hot for fighting!" was the reply.
He shook hands and spoke with the other soldiers. After the battle, they were all his friends and his brothers.
Just then, he heard cries of surprise along the line. "They're coming again!"
A crowd of enemy soldiers ran out of the woods. The shells flew over their heads again, and broke into pieces in the grass.
They looked like strange war flowers.
The tired regiment slowly moved into position. "No! Not again!" one man cried. "We're too tired!"
Henry looked at the running men. "Who are they? Are they men or machines?" he asked himself. He slowly lifted his rifle and fired it into the crowded field. He looked again through the smoke. More and more soldiers were running toward him.
shouting loudly." They're too strong for us! We can't beat them!" he thought. He closed his eyes, waited and listened.
A soldier near him stopped firing. He threw down his rifle and ran away screaming. One after another, the soldiers dropped their rifles and ran. The young soldier opened his eyes. He was alone.
He turned his head and saw his comrades disappearing into the smoke. He was lost. He didn't know which way to run. There was danger on all sides. Suddenly, he began to run away from the battlefield. He dropped his rifle. His open coat flew in the wind.
He passed a young officer. "Stop! Go back!" the officer cried. He hit a running man with his sword, but the man ran faster. The young soldier ran without seeing. Two or three times he fell down. Once he knocked his shoulder heavily against a tree.
He could still hear gunfire. He felt more and more afraid because he couldn't see the battle. When he was fighting, he was facing the enemy. Now the enemy was behind him and he imagined a bullet in his back.
He noticed that he wasn't alone. There were running men on his right and on his left, and he heard footsteps behind him. All the regiment was running away. The crashing sounds of battle followed them. Henry was glad that there were men behind him.
He knew that the danger was behind them. "They'll die first," he told himself. "If I stay at the front, I'll be safe." He ran faster and stayed at the front or the group.
The young soldier ran across a little field, followed by his comrades. Shells flew over their heads, screaming. One landed near him and knocked him to the ground. He wasn't hurt. He jumped up and continued running. He was surprised to see a line of six cannon. Soldiers were firing shells at the enemy position.
They fired and fired again like machines. Henry felt sorry for them. He wanted to shout at them, "Run! The enemy's coming!" lint he said nothing, and continued running. He knew that they were dead men.
He climbed a little hill. Far away, he saw a bright flag waving.
A regiment was running to help its comrades. "What kind of men are they?" he asked himself. "They're running toward their death.
I guess they're heroes." Another thought came to him: "Maybe they just don't understand. Maybe they're stupid!" "The noise ot the battle was now far away. The young soldier ran more slowly. He saw a general on horseback. The general and the horse were standing quietly, watching the battle. He came closer. He wanted to speak to the general. He wanted to say, "We're lost the battle! Don't stay here!" He was angry with the general, sitting calmly on his horse. "He's doing nothing!" he thought.
Just then, the general spoke excitedly. "They've stopped them!
We'll beat them now!" He gave a quick order to an officer on horseback, and the officer rode away. The general smiled on the earth like a sun. He happily repeated the same words, "They've stopped them!"
Hearing this, the young soldier hid his face in his hands. He felt like a criminal. He looked back through the trees. He heard gunfire and shouting as the blue soldiers attacked. Then he became angry. "We won!" he thought. "But I did the right thing!
The enemy was winning, and I saved myself. The army needs me alive, so I stayed alive. They can't right with dead soldiers. I was right to run away"
He thought about his comrades who staved on the battlefield.
"They were wrong to stay. They didn't understand the danger.
They're all stupid!" But he couldn't forget that they won the battle. Now they were heroes. 1 le hated his comrades, and the war.
"What can I do?" he asked himself. "I can't go back to the camp. They'll punish me because I ran away They won't understand that I did the right thing. They're all too stupid!" The young soldier went into a thick wood, away from the sound of gunfire. Soon he heard only his footsteps, and birds singing.
He threw a stone at a bird, and the bird flew up into a tall tree.
"That bird is like me," he thought. "It saved itself. It's the natural thing to do. So I did the right thing when I saved myself." It was quiet and green in the wood, and Henry felt calmer. He came into an open space where the sun was shining through the trees. Suddenly, he stopped and screamed. A dead soldier was sitting with his back against a tree. He was wearing a dirty uniform. It was blue when it was new. But now it was a sad green color. Flies circled around the head and walked on the gray face. The mouth was open. The eyes were the color of a dead fish. "He's looking at me!" thought the young soldier in fear. He slowly walked away still watching. He became more and more afraid.
Suddenly, he ran. He ran for a long time, looking behind him.
"Is that a voice? Are those footsteps?" he asked himself. But the only sound was the wind in the trees.
مشارکت کنندگان در این صفحه
تا کنون فردی در بازسازی این صفحه مشارکت نداشته است.
🖊 شما نیز می‌توانید برای مشارکت در ترجمه‌ی این صفحه یا اصلاح متن انگلیسی، به این لینک مراجعه بفرمایید.