سرفصل های مهم
آنها همانند گاوچران ها می جنگند
توضیح مختصر
زمان مطالعه

8 دقیقه

سطح

ساده
دانلود اپلیکیشن «زیبوک»
این درس را می‌توانید به بهترین شکل و با امکانات عالی در اپلیکیشن «زیبوک» بخوانید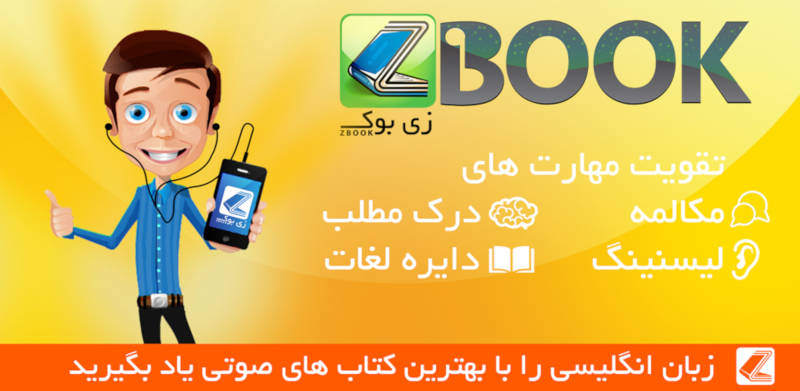 متن انگلیسی درس
Chapter 10 "They fight like cowboys!"
The young soldiers regiment stopped near a wood. They lay on the ground behind piles of earth and waited for their turn to fight.
Some men put their heads down and slept. The sound of rifle and cannon fire was everywhere, but they couldn't see the battle through the trees. The men were unhappy. "What are we waiting for? Why don't we do something?" they asked.
The noise got louder, then stopped. The men called, "What's happening?"
Answers came from all sides. "We're losing! They're bearing us!" The rifle fire grew louder. Soon they were marching away from the woods. They heard the enemy behind them, shouting.
Henry was angry. "Why are we going back?" he asked loudly.
"We were fighting well, and now they're telling us to leave.
Those generals are stupid."
His friend replied sadly, "We're going back because they beat us. It's just bad luck."
The young soldier continued: "But it's not fair! We fight as hard as we can" Henry suddenly felt surprised. "Did I say that?" he asked himself. He looked around him nervously. The other men weren't listening. This gave him the courage to continue. He repeated something that he heard that morning. "The general says that we're the best new regiment. So it" we lose, we can't help it."
"I guess so," his friend agreed. "Our boys try hard." "That's right!" said Henry. "We're not losing because of them.
We're losing because of those stupid generals! They don't know what they're doing. We fight hard every time, but we cant win." A man spoke beside him. "What do you know ? Were you the only one who was fighting yesterday?"
The question was like a knife in his heart. "No," he said quickly. "Of course not"
Henry stopped talking. He looked at the other men. "They stayed and fought," he thought. "Do they know that I ran away?" He walked along silently.
They heard firing behind them. Sometimes it seemed close. and then it was tar away again. I he men looked behind them angrily.
Finally, the regiment stopped in an open space between the trees.
The men formed into battle lines and turned to face the enemy.
As the sound of rifles became louder, the sun came up.
"I knew it!" said an officer angrily. "They waited until the sun came up! Now they're going to attack!" He stood behind his men and pulled at his mustache.
A line of cannon tired shells toward the enemy. The regiment lay on the ground and watched the shadows in the woods.
"I'm tired of this!' said the young soldier angrily "We march from one place to another. We don't know where we're going.
We light hard but they beat us. Why did we come here? Nobody knows. And now we have to fight again."
Wilson looked tired, but he answered his friend calmly. "Don't worry. Everything will be all right."
"Don't tell me that!" replied the young soldier. "I know …" A loud voice spoke behind him. "There's too much talking and not enough fighting in this war!" It was an officer, and he was angry.
The noises of battle were coming nearer. One rifle fired at the regiment, then many more. Cannon fire crashed behind them.
More cannon answered in front of them. The tired men lay waiting for the attack. There was no escape. The shouts of the enemy became louder. The men turned and waited.
Henry was angry again. "Why don't they leave us alone? Don't they ever get tired?" He needed to rest and to think. He hated the enemy army.
The regiment fired, all together. A thick wall of smoke blocked their view. Their rifle fire cut through it like knives.
Henry spoke into his friend's ear. "Why are they following us?
If they continue, we'll kill them all. Don't they know that?" His friend had a different idea. "If they continue, they'll push us into the river!"
When he heard this, the young soldier gave an angry shout. He waited behind a little tree. His eyes burned with hate for the enemy. He showed his teeth like a dog.
The enemy fired again. The regiment replied. The young soldier quickly tired from behind the tree. He fired again. "I'm not going to move," he promised himself His rifle became hot, but he continued firing. Smoke burned his eyes. He gave an angry cry every time he fired. When the enemy moved back, he moved forward immediately. When the enemy pushed them back, he moved back slowly and angrily.
He was still firing when the others stopped. He was lost in his feeling of hate for the enemy. He put down his rifle when he heard, "What's he shooting at? There's nobody there!" His comrades were looking at him in surprise. He looked at the empty field in front of him. "Oh" he said, understanding. He lay on the ground beside his comrades. The battle sounds were still in his ears.
An officer oiled to the young soldier, "Good work! Give me ten thousand more like you. and I'll win the war in a week!" He looked very pleased with himself.
When Henry's comrades heard this, they looked at him differently." I didn't know he could tight like that!" they said.
Henry lay on the ground to rest and he thought about the battle.
He was proud of himself. "I fought like a hero." he told himself.
"And it was easy!" He was pleased that his comrades were watching him.
He listened to the men talking. "The enemy lost a lot of men, didn't they?"
"That's right. And we haven't finished yet! The army will never see another new regiment like us!"
The regiment rested for a time, but the battle continued around them. The men were hot and thirsty. Wilson and Henry went to find some water. As they were returning, they could see the battlefield. On one side, they saw a line of guns in a gray cloud of smoke and fire. On the other side, a long line of soldiers followed a road. Shells passed over their heads, and bullets hit the trees. Wounded men moved slowly through the trees.
A general and another officer on horseback passed the two friends. They listened closely for any news. The general spoke first. "The enemy's going to attack. We have to stop them. We have to attack first. I need more men. Which regiment can you give me?"
The officer thought for a minute. "The 12th are fighting with the 76th," he replied. "But you can have the 304th. I don't need them.
They're not very good. They fight like cowboys!" Henry looked at Wilson in surprise. "The 304th!" he said.
"That's us! And he called us 'cowboys!' What does he mean?" The general spoke again: "Get them ready I'll send you the order" He began to ride away, then he turned back. "I don't believe that many of your cowboys will return "
مشارکت کنندگان در این صفحه
تا کنون فردی در بازسازی این صفحه مشارکت نداشته است.
🖊 شما نیز می‌توانید برای مشارکت در ترجمه‌ی این صفحه یا اصلاح متن انگلیسی، به این لینک مراجعه بفرمایید.