سرفصل های مهم
دوستانی خوب شدن
توضیح مختصر
زمان مطالعه

12 دقیقه

سطح

متوسط
دانلود اپلیکیشن «زیبوک»
این درس را می‌توانید به بهترین شکل و با امکانات عالی در اپلیکیشن «زیبوک» بخوانید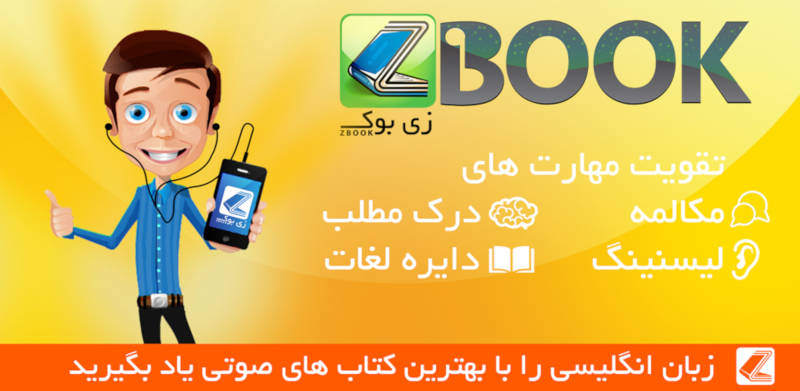 متن انگلیسی درس
Chapter 6 Becoming Good Friends
Dave had told Gaz many times that, although he was ready to help as much as possible, he wasn't going to take part in the final show. He was not going to take off his clothes in front of all those women. Gaz always made the same reply. Dave would have to stay in the group until they could find someone else to take his place.
So Dave stayed, but he was becoming more and more uncertain and depressed. Perhaps Gaz was lying. Perhaps he didn't intend to find anyone else at all.
He wanted to talk to Jean about it. But he didn't dare tell her he was a member of a male strippers' group. And Jean had other ideas for his future.
'They're advertising a security guard's job at Asda,' Dave told Gaz as they walked to their first dancing lesson. 'Jean thinks I should take it.'
'Security guard job?' said Gaz in horror. 'Oh, no, Dave. You're worth a lot more than that.' He knew Dave would earn very little money as a security guard.
'Jean doesn't think so,' replied Dave unhappily. He added, 'I'm sure there's something happening between her and that Frankie she works with.'
'No, Dave, you're wrong,' said Gaz. He didn't like Jean much, and she didn't like him, but he knew she was a good wife to Dave. And he had heard her say in the toilet of the Working Men's Club that she would never hurt Dave.
'Listen, Dave,' Gaz went on brightly. 'Nobody tells the Chippendales to get jobs as security guards, do they? Think about how much money they make.'
Dave continued walking and thought about what Gaz said. It was true. He could make a lot more money dancing in the show.
And Gerald had promised he would teach them all to dance within two weeks. Dave could do the show and then take the job. He knew security guards were always needed at Asda. Two weeks more wouldn't make any difference.
'Think of Jean's face when she sees you dancing,' Gaz was saying. 'Think how proud she'll be.'
Perhaps Gaz was right. For the first time in days, Dave began to feel a bit more cheerful. 'All right, Gaz,' he said. 'I'll try it.'
•
Gerald was finding it very difficult to teach the men to dance.
None of them seemed to understand what he wanted them to do. They all moved at different times, and did not look part of the same group. Lomper and Dave were the worst, but the others weren't much better.
Gerald only wanted them to dance in a straight line. 'You . . . stay still,' he said to Lomper, pushing him to one side. 'And you . . . move forwards,' he told Gaz.
Nathan had control of the cassette recorder, and when Gerald told him, he started the music again. But the men still moved at different times and finished in different positions - not in a straight line at all.
Gerald pushed his fingers through his hair. 'What do I have to do to make you understand?' he shouted.
The group stood looking at him unhappily. Lomper thought it must be his fault. He hoped Gaz wouldn't ask him to leave these were the only friends he had. Guy was sure it was his fault because he couldn't dance. And Dave thought it was all his fault because he was too fat.
Only Horse seemed to be thinking hard. At last he said brightly 'Well, it's like a football line-up, isn't it?'
'What?' said Gerald, feeling very tired.
Horse explained what he meant. In a football team, the players all had a certain way of moving into a straight line. Using simple football terms, Horse explained to the others what Gerald wanted them to do.
The men smiled. Now they understood completely. Why hadn't Gerald told them that before?
'Oh, well, that's easy,' said Dave.
'OK, let's try it,' said Gerald slowly, although he had no idea what Horse was talking about. 'Nathan?'
Nathan pressed the Play button and to Gerald's astonishment the five men in front of him stepped forwards into one straight line in perfect time to the music.
Gerald's mouth opened and closed: 'Perfect!' he said at last.
'Perfect!'
The men smiled at each other, very pleased to have got it right at last. After that, Horse translated everything Gerald wanted them to do into simple football language. There were no more problems.
•
The dancing lessons continued, and slowly the group began to get better. Suddenly, they had a new sense of purpose in their lives.
To his own surprise, Gaz wanted to please Gerald, to get things right. He had never felt like that when he worked for Gerald at the steel factory.
Lomper practised the dance steps secretly in his office at night.
Dave kept the Flashdance video at home and watched it again and again while Jean was out at work.
Guy and Horse met at a video shop in the city centre, where Horse's niece, Beryl, worked. There, they watched every famous dance video that Beryl could find for them.
Gerald borrowed several Teach Yourself Dancing books from his local library. He lost weight and started to do exercises. For the first time in months, he felt full of life.
The group started meeting away from the dancing classes and the steel factory. Sometimes they played football in the park, or went out for a drink if they had enough money. They all stopped going to the Job Club. They didn't need it.
One wet Wednesday afternoon, the group met at Gerald's house. Gaz had said they needed somewhere private to discuss their plans, and Gerald's house was the best place. Linda was out at work.
'Come on, get inside quickly,' Gerald told them as they stood outside on his doorstep. The men came in one after the other, careful not to leave any mud on the beautiful white carpet.
Gerald's living-room was very clean and every shelf was full of Linda's things. The sofa and chairs were covered with a soft pink material and there was a glass coffee table in the centre of the room with magazines on it. In the corner of the room stood a large television.
'Put that down at once!' Gerald shouted as Dave picked up a small glass figure. Dave put it down quickly and Gerald knew he would have to check its position later. All Linda's things had special places, and she knew at once if any of them were moved.
'Right, then,' said Gaz. 'Are we ready?'
'Ready for what?' asked Horse anxiously.
'Taking our clothes off,' replied Gaz. Everyone was silent, so he went on, 'We are strippers, aren't we? Surely you haven't forgotten that? We've got to practise taking off our clothes.'
So this was why Gaz had got the group to come to his house, thought Gerald. He hadn't wanted to discuss things at all - he'd wanted to practise stripping. There was a look of horror on Gerald's face as he began, 'What? Here? Now? In this house? This is a good area, this is …' Then he stopped. Gaz had won again and Gerald knew he had lost.
Gaz wasn't listening to Gerald. He was busy taking his shirt off. Slowly, the others started to do the same. Soon they were all half-naked, looking shyly at each other's bodies. 'Now the trousers,' said Gaz, lifting his leg to take off his shoes. The others did the same.
Finally, they were all dressed only in their socks and underpants. Everyone was looking at Gerald.
'Why are you so brown?' Guy asked him.
'No special reason,' replied Gerald.
'You've got a sunbed, haven't you?' went on Guy, smiling.
'It's Linda's,' said Gerald angrily. 'And no, you can't use it.
Don't even think of asking.'
Guy was going to reply when the doorbell rang. Gerald turned pale as he realized he was standing in his living-room, dressed only in his underpants and socks, with five nearly naked men.
•
'You can't take this,' he was saying five minutes later. Two men had pushed their way into the room and were lifting up the television. There was no sign of the rest of the group.
'Oh, yes, we can,' said the bigger man. 'Our boss's orders.
Sorry.'
Gerald had bought the television from a hire purchase company several months ago, when he still had a job. But since he had been unemployed, he couldn't afford to make the monthly payments on it any more. Now the boss of the hire purchase company wanted his television back. So he had sent the two men to collect it from Gerald's house.
The men picked up the television and started to walk towards the door. Suddenly, they stopped. Five men, wearing nothing except their underpants, were standing in front of them in the doorway, refusing to let them through.
'Put that down and get out of here,' said the largest man in the group.
The two men put the television down and moved quickly to the door. Their boss hadn't warned them about anything like this and they were very frightened. 'There must be a mistake,' one of them said to Gerald. 'I'll check with the office.'
They ran out of the house as fast as they could, very pleased to escape from such a terrible place. There was a big smile on Gerald's face. 'Thanks very much, everyone,' he said.
The others were crowding round Dave, congratulating him on how he had frightened the men. Dave was very happy. 'Hey, it's good fun being a stripper,' he said suddenly, and everyone began to laugh.
•
The members of the group were forming good relationships.
These six men, all so different, had become good friends. When they were at the Job Club, each man had thought only of himself and his own problems. But now dancing had made them into a team and they worked together. They asked for and gave help and advice.
Gaz's relationship with Nathan was also much better. Nathan proudly watched Gaz learning difficult dance steps, knowing his father was doing it all for him. He stopped complaining about wanting to do 'normal' things and how cold Gaz's flat was.
Now he wanted to spend as much time with Gaz as possible.
Gaz didn't understand the change in Nathan but he was grateful ! for it.
When Gaz had seen the Chippendales at the Working Men's Club, they were wearing uniforms - American firemen's uniforms, Gaz thought. So Gaz told Lomper to 'borrow' six security guard uniforms from the steel factory. They would put ' them back after the show, he said, so Lomper wouldn't get into trouble.
Guy's cousin owned a swimwear shop. So Guy got six red leather G-strings for the men to wear under their trousers. At first the men were embarrassed, but then they got used to wearing the G-strings as the final part of their show.
They had their music and they had their uniforms. Now it was time to fix a date and start advertising the show.
مشارکت کنندگان در این صفحه
تا کنون فردی در بازسازی این صفحه مشارکت نداشته است.
🖊 شما نیز می‌توانید برای مشارکت در ترجمه‌ی این صفحه یا اصلاح متن انگلیسی، به این لینک مراجعه بفرمایید.