سرفصل های مهم
لامپر
توضیح مختصر
زمان مطالعه

14 دقیقه

سطح

ساده
دانلود اپلیکیشن «زیبوک»
این درس را می‌توانید به بهترین شکل و با امکانات عالی در اپلیکیشن «زیبوک» بخوانید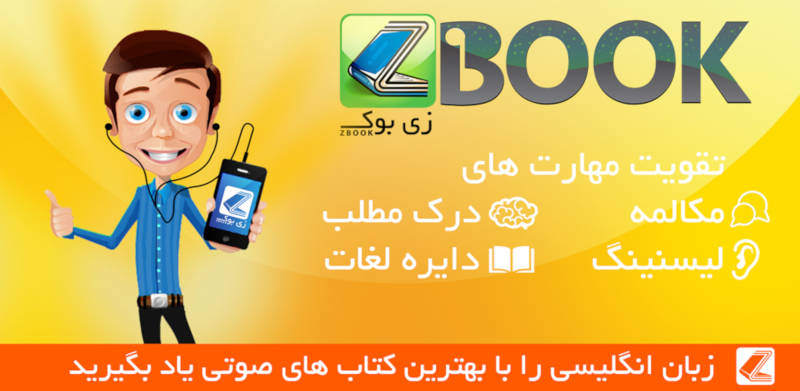 متن انگلیسی درس
Chapter 3 Lomper
A few days later, Gaz and Dave were out running on the high ground above Sheffield. The city was spread out below them like an enormous blanket, and in the distance, they saw the busy motorway with cars rushing up and down to London.
Dave wasn't enjoying the run at all. They were going up a steep hill and he was getting more and more red in the face, and finding it difficult to breathe.
Gaz was running easily up the hill several steps ahead of Dave.
He was thinking about Nathan's mother, Mandy. He had gone round to see her the night before. Mandy lived with her boyfriend, Barry, in Barry's house. Barry had a good job in computers and his house was modern, warm and comfortable not cold and untidy like Gaz's small flat.
For most of the time, Nathan lived with Mandy and Barry, but for two days a week he was allowed to stay with Gaz. Now, though, perhaps everything was going to change.
Gaz was supposed to pay Mandy some money every month to help her buy things for Nathan. But for a long time, he hadn't been able to afford to pay her. Gaz was unemployed and received only a very small amount of money from the government every week.
Mandy was now waiting for seven hundred pounds from him, and last week he had received a letter from the court, ordering him to pay it. If he didn't, said the letter, he wouldn't be able to spend time with Nathan any more. The boy would live with Mandy and Barry all the time, and Gaz wouldn't be allowed to see him.
This was very serious for Gaz. He loved Nathan more than anything in the world and would do anything to continue seeing him. So he had gone to see Mandy, to explain that he really didn't have the money.
But Mandy refused to listen, and then, to make everything worse, her boyfriend, Barry, had appeared. It was two years since Mandy had moved in with Barry, but Gaz still hadn't got used to the idea. He didn't like Barry and thought he was boring. But at the same time he was jealous of Barry's nice house, good job and new car. All the things Gaz wanted to give Mandy and Nathan, but couldn't.
Barry also had a good relationship with Nathan, and Gaz didn't like that. Barry took an interest in the boy, bought him nice presents and was planning to take him to EuroDisney.
'Nathan's yours and mine,' Gaz had shouted at Mandy pointing angrily to Barry. 'Not his!'
'Fine, Gaz,' she had replied. 'You can go off and play your games if you want to. But in future, Nathan's going to have two good parents.'
Mandy had had tears in her eyes and her face was full of pain.
She knew how much Gaz loved his son, but at the same time she was afraid - afraid he could lead Nathan into trouble. Nathan had a better chance with Barry as a parent.
Barry had just smiled and pulled Mandy inside. 'Good night, Gary,' he had said, closing the door in Gaz's face.
So Gaz had to find seven hundred pounds to pay Mandy, or lose Nathan. And he couldn't live with the thought of not seeing his son any more.
•
Gaz could think of only one way to get such a large sum of money quickly, but he needed Dave's help. And every time he tried to talk to Dave about it, Dave refused to listen.
'No, Gaz,' he said. 'I'm not stripping like the Chippendales.
I'm not taking my clothes off for anybody.'
'But, Dave … Nathan's my kid. He's all I have and I'll lose him if I can't find the money,' said Gaz.
'No,' said Dave again. 'No, no, no.'
Gaz was silent for a few minutes. Then he said,'Well, I suppose I could start stealing cars again.'
Dave looked at Gaz in horror. A few years ago, Gaz had needed money to buy things for Mandy and Nathan. So he had stolen a car, been caught by the police and ended up in prison.
While he was there, Mandy had met Barry and got herself a good job in a clothes factory. When Gaz came out of prison, she didn't want to know him. Soon afterwards, she moved in with Barry.
Dave remembered the terrible time Gaz had had in prison. He didn't want it to happen again, so he said, 'All right, Gaz, all right.
You win. I'll help you.'
But Gaz was running ahead up the hill and didn't hear. Dave was very tired and had a bad headache. He dropped to his hands and knees on the ground and closed his eyes with the pain. Then he heard a noise - the sound of someone trying to start a car. He opened his eyes again.
A dirty old car was parked further up the hill. Dave was very pleased to have a reason to stop running. He walked up to the car and asked the driver,'Do you want any help?'
Without waiting for an answer, he looked inside the engine of the car. Dave knew a lot about cars and he saw at once what the problem was — one of the leads was dirty. He took out the lead, cleaned it on his T-shirt and placed it back inside the engine.
'Try it again now,' he said to the driver.
The man turned the key and the engine started immediately.
Dave walked up to the driver's window and looked at the man inside. To his surprise, he recognized Lomper, the red-haired security guard from the steel factory who had been playing his cornet in the band. Lomper's face was pale and he seemed very nervous.
'Didn't you work up at the steel factory before it closed?' asked Dave.
Lomper stared straight ahead. He didn't speak at all - not even to thank Dave for fixing his car. Dave rested against the car, not noticing the strange smell of smoke or the tube that led into the car from the pipe at the back. The car slowly began to fill with smoke.
'I thought I knew you,' continued Dave. He was in the mood for talking. 'I used to work at the factory too, with Gaz.' Still Lomper didn't reply. 'Have you got any work?'
Lomper shook his head unhappily. Dave knew his security guard job could only be part-time. 'No, well, there's not a lot of it about, is there?' said Dave. Still Lomper said nothing. The air around him became thick with smoke.
Dave was getting angry at Lemper's silence. 'All right, then, don't thank me,' he said, and started to walk up the hill. Gaz was waiting at the top, smoking a cigarette and looking down into the valley. As Dave came nearer, Gaz lit another cigarette and held it out to his friend.
But Dave was thinking hard. Something was wrong something was very wrong - with the man in the car. But what was it? What was it?
He had almost reached Gaz when he realized. He stopped, turned and ran back down the hill as fast as he could. Gaz stood in astonishment, still holding out the cigarette. He had never seen Dave move so quickly.
'Dave?' he called.
But Dave was already at the car. He opened the door and pulled Lomper out, followed by a great cloud of smoke. Lomper lay on his back on the ground, coughing loudly.
'Are you all right?' asked Dave anxiously.
Lomper opened his eyes. He saw a large man bending over him the same man who had fixed his car engine and had now stopped him from killing himself. And he had wanted to die.
'You fool!' was all he said.
Dave couldn't believe his ears. Instead of being grateful, Lomper was angry with him. Without a word, he reached down and pulled Lomper up. Before Lomper knew what was happening, Dave had pushed him back into the smoke-filled car and shut the door. He took no notice of Lomper knocking on the window from inside.
An hour later, Lomper was sitting with Gaz and Dave in the long grass at the top of the hill. They were smoking and talking about the best way for Lomper to kill himself.
'You could shoot yourself,' suggested Dave, trying to be helpful.
That's no good,' said Gaz. 'Where's he going to get a gun from round here?' Even Gaz didn't know anyone with a gun. 'You could find yourself a high bridge,' he added.
Lomper shook his head. 'I don't like heights,' he said.
'Well, then,' said Dave brightly. 'Jump in the river.'
Lomper was silent for a moment. But then he said, 'I can't swim.'
'You don't have to swim, you fool,' said Gaz. 'You're not very enthusiastic, are you?'
Lomper looked down, ashamed.
'Sorry,' he said. It was the sixteenth time he had said he was sorry that hour.
'I know,' said Dave. 'You could stand in the middle of the road and get a friend to drive his car into you very fast.'
But Lomper looked very sad.
'I haven't got any friends,' he said.
Dave and Gaz didn't know it, but that was Lomper's whole problem. He was shy and didn't make friends easily. He had spent the last five years looking after his mother, who was very ill. He never went out anywhere except to practise with the band and he had no real social life.
'Listen,' cried Gaz. 'We've just saved your life. So don't tell us we're not your friends, right?'
Lomper's grey eyes shone with surprise and happiness.
'Really?' he said.
'That's right,' said Dave, on Lomper's other side. 'I'll run you over with my car whenever you like.'
Lomper smiled - a big wide smile. 'Oh,' he said, happier than he had felt in months. 'Well, thanks very much, you two. Thanks a lot.'
•
That evening, Gaz, Dave, Lomper and Nathan met in the security office of the empty factory where Lomper worked. Gaz wanted to practise dancing and this was a good place.
Gaz had told Lomper about his plan of forming a male strippers' group like the Chippendales. Lomper was so pleased to have friends that he agreed to join the group. To keep his new friends, he would agree to anything.
Gaz had asked Lomper to bring along some music. Dave was looking through it, trying to find some sexy music they could dance to. But most of the music wasn't sexy at all it was for bands like the factory band that Lomper played in.
'Wait a minute - what's this?' said Dave. He had found some music by the seventies group, Hot Chocolate.
'Great,' said Gaz. 'Let's hear it.'
Dave went up to the control room, and put the music on.
Soon the sound of the Hot Chocolate hit, You Sexy Thing, filled the empty factory. Nathan, sitting uncomfortably beside Lomper, watched in horror as Gaz began to dance.
'Oh, Dad, don't, please don't!' he said, embarrassed.
But nothing could stop Gaz now. He was taking off his jacket, moving his body sexily in time to the music. A shower of money and keys fell out of the pockets, hitting Nathan and Lomper in the face. Next it was the T-shirt. But Gaz had forgotten he still had a cigarette in his mouth, and as he took off his T-shirt, the cigarette got caught. He began to cough and Dave quickly switched off the music.
Gaz looked around, very pleased with himself. 'Where's Nathan?' he said suddenly. But Nathan had gone.
•
They found him much later, walking home along an empty street in Sheffield. When he heard Lomper's car stop behind him, the boy didn't even turn round.
'Nathan!' called Gaz. 'Nathan!' But Nathan just walked on more quickly. Gaz got out of the car and ran after him.
'Why did you run off like that?' he asked his son. There was no reply so Gaz tried again. 'You're embarrassed, aren't you? You think your Dad's really stupid.'
This was exactly what Nathan was thinking and Gaz knew it.
He tried to explain, to find the right words.
'Listen, Nathan. The only reason I'm doing this is because of you. I have to get enough money so that you and I can continue seeing each other. I like you, Nathan. You're my son.' He stopped, then added quietly, 'I love you.'
Nathan stopped walking at last and turned to face his father.
Gaz pulled his son towards him and put his arms round him. 'All right, kid?' he asked softly, and Nathan smiled.
'All right, Dad,' he replied, and the two of them walked back to the car, where Lomper and Dave were waiting.
مشارکت کنندگان در این صفحه
تا کنون فردی در بازسازی این صفحه مشارکت نداشته است.
🖊 شما نیز می‌توانید برای مشارکت در ترجمه‌ی این صفحه یا اصلاح متن انگلیسی، به این لینک مراجعه بفرمایید.