سرفصل های مهم
پیدا کردن یک مدرس رقص
توضیح مختصر
زمان مطالعه

11 دقیقه

سطح

متوسط
دانلود اپلیکیشن «زیبوک»
این درس را می‌توانید به بهترین شکل و با امکانات عالی در اپلیکیشن «زیبوک» بخوانید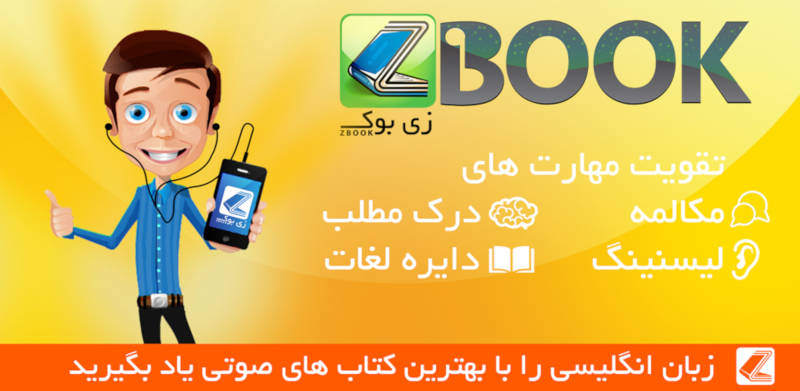 متن انگلیسی درس
Chapter 4 Finding a Dance Teacher
The next afternoon, Gaz, Dave, Lomper and Nathan were in a most unusual place. They were sitting in a school classroom, looking down into the school hall below. There was a dancing class in the hall, and about twelve middle-aged couples were moving slowly round the floor.
It was Nathan's idea. He had seen a sign on the school notice board advertising dancing classes. He was anxious now to help Gaz and had suggested coming to watch the class. But it wasn't the sort of dancing that Gaz was interested in.
'The notice just said "Dancing Class",' said Nathan. 'Sorry, Dad.'
'It was a great idea, kid,' replied Gaz. 'It's just not the right sort of dancing, that's all.'
'Gaz, Gaz!' Dave whispered suddenly. 'Look!'
Their old boss, Gerald Cooper, was moving smoothly across the dance floor, performing a number of complicated dance steps with his partner. Gaz began to laugh.
He's very good, isn't he?' said Dave, his mouth open in astonishment.
'Yes, he is,' agreed Gaz. He stopped laughing as an idea began to form in his mind.
Just then Gerald looked up and saw the four faces looking down at him. He stopped and stared in horror, then said something to his partner. A few minutes later, the classroom door opened and Gerald stood there angrily.
'All right, you've had your entertainment. You can go home now,' he said.
Gerald hadn't expected to see anyone from the Job Club at his dancing class. It was one of the few places he felt safe, where he could forget his problems for a time.
'But you're a very good dancer, Gerald,' said Gaz.
Just then, Gerald's partner appeared behind him. Her hair was piled high on her head and she was wearing a lot of make-up and gold jewellery. This was Linda, Gerald's wife.
'Come on, Gerald, we'll miss the next dance,' she said, then stopped in surprise when she saw Gaz and the others.
Gerald was trying hard to think of something to say. He didn't want Linda to meet anyone from the Job Club. He had to get her out of there as quickly as possible. So he said the first thing that came into his head.
'Sorry, love,' he said. 'These are friends of mine . . . from . . . from — er — work.'
Linda stared in astonishment. These were not the kind of people she thought her husband worked with.
'Oh,' she said, then added politely, 'Are you going to join our class?'
'Well…' Gaz was beginning, as Gerald laughed nervously and pushed Linda towards the door.
'We'd better get back now, love,' he said.
'That's right, Gerald,' said Gaz. 'You go back to your dancing class. We'll see you later.' He stopped and added with a look full of meaning,'At work.'
Gerald turned and stared at Gaz with a look of horror. Then he left, closing the door quietly behind him.
•
At exactly half past eight the next morning, Gaz and Dave were standing by Gerald's front gate, waiting for him to come out of the house.
Gerald's house was in a good part of town, surrounded by other houses that all looked exactly the same. They all had the same walls and the same gardens. But there was something in Gerald's garden that made it different from the others. There were plaster figures of little men placed carefully around the garden.
'He's got gnomes,' Dave said, picking up one of the brightly coloured figures. 'I don't believe it.'
'I'm not surprised,' answered Gaz. 'He and his wife are exactly the sort of people who like gnomes in their garden.'
Inside the house, Gerald was getting ready to go out. As he put his coat on, Linda handed him a pink plastic lunch box with sandwiches inside.
'Thank you, love,' said Gerald. 'I'd better go now. I mustn't be late for work.'
Gerald had lost his job at the steel factory six months ago. But he had never told his wife. He had meant to tell her, but it had seemed easier not to. It was easier to pretend that he still had a job. And as the weeks passed, it became more and more difficult to tell her.
Every day he left the house at eight thirty and came home at five o'clock. Linda thought he was still going to work. So she took Gerald's credit cards and went out shopping. She had just booked an expensive holiday. Gerald didn't know how to stop her spending money.
But today, for the first time in months, Gerald was feeling more cheerful. He didn't notice Gaz and Dave until he had almost reached the gate.
'Are you going to the office?' asked Gaz with a smile.
'Yes, I am,' replied Gerald. Even Gaz couldn't spoil his good mood. He reached in his pocket, pulled out a letter and waved it in Gaz's face. 'I've got an interview for a job. It's through an old friend of mine. He owns a company and he's told me there's a job for someone like me.'
'That's great, Gerald,' said Gaz. 'But we need you to help us.
We want you to teach us how to dance.'
Gerald didn't stop walking but he began to laugh.
'You two?' he said. 'Dancers? You're joking. Just look at yourselves in the mirror. You'll never be dancers. Now get out of my way, I'm busy. Don't be late for the Job Club, boys.'
He marched on and disappeared round a corner. Gaz and Dave stood looking angrily after him.
'Right,' said Gaz. 'Let's teach him a lesson.'
He turned and walked quickly back to Gerald's garden.
•
The interview was going well, very well, Gerald thought. Three men were sitting opposite him, asking him questions and he knew the answers to all of them. He knew they were going to give him the job. It was his already.
'I'll be very glad to get back to work,' Gerald was saying. 'The last six months haven't been easy. But I've kept myself …' He stopped, trying hard not to look at the gnome which had suddenly appeared at the window behind the men's heads, ' . . . busy,' he managed to say at last.
'Well, you've got a very good work record, Gerald,' said the chief interviewer. But Gerald wasn't listening. He seemed to be staring at the space above the men's heads and had a look of horror on his face. The interviewer turned round, but there was nothing there. He continued, 'Er — do you really think you can do this job, Gerald?'
Two more gnomes had suddenly appeared at the window and begun to fight with each other. Gerald watched as one hit the other and broke its head. His hands began to shake.
'Oh, yes,' he whispered. 'Yes, I can do the job.'
The three men looked at each other anxiously. Gerald had seemed so good, so perfect for the job. But now they weren't sure. What was wrong with him?
•
Later that morning, the door of the Job Club was thrown open and Gerald ran in. Gaz and Dave had never seen him so upset.
His face was purple and his body was shaking with anger. He ran towards Gaz.
'It was you, wasn't it?' he shouted. 'You were moving my gnomes about at the window. You wanted my interview to go wrong. You wanted to spoil it for me.'
'What did you do it for?' he continued. 'That was my first interview in months. If I got that job, Linda would never know I lost my other one. She's in the shops now with my credit cards, spending more and more money and I can't stop her. What am I going to do now?'
He sat down, looking very sad. Gaz and Dave felt sorry for what they had done. Gerald had been their boss at work and they had never really liked him. They had always thought he was different from them. But now they realized he was in the same position as they were. Things were difficult for him too — more difficult perhaps, because Gerald was older.
Why did you do it?' asked Gerald again. Suddenly, he was embarrassed about showing so much emotion. He didn't wait for an answer but got up, pushed past Gaz and went out.
They found him later sitting on a seat in the park, feeding Linda's sandwiches to the birds "and wondering what he was going to do.
The four of them went up to him — Gaz, Dave, Lomper and Nathan.
'Can't you just leave me alone?' asked Gerald sadly.
Gaz was carrying a white plastic bag. He reached into it and pulled out a gnome — the same one that had been broken in the fight. Dave had stuck it back together again.
'Here's something else,' said Gaz. He reached into the bag again and brought out a little wooden cart. 'It's to say we're sorry for what we did,' he explained. 'We thought it would look nice in your garden — next to the gnomes.'
'It's really for your gnomes, not you,' said Dave, then stopped, seeing the look on Gaz's face. 'The wheels go round too,' he added quickly.
Gerald took the cart and the gnome. He couldn't really blame Gaz and Dave, he was thinking. It wasn't all their fault. He had probably lost the job already — he was too old now and had been away from work too long.
'Thanks,' he said, trying to smile. 'Thanks very much.'
'Listen, Gerald,' said Gaz. 'We're serious about needing your help. We want to learn to dance like the Chippendales. If they can do it, we can too.'
Gerald stared at Gaz in astonishment. 'But you can't dance,' he said at last.
'We know,' said Gaz. 'That's why we need your help. You're such a good dancer. Will you teach us? Please?'
Gerald thought. What had he got to lose? There would be no job offer now and there was nothing else for him to do. If Linda found o u t . . . but she wouldn't find out.
'All right,' he said at last. 'I'll help you.'
مشارکت کنندگان در این صفحه
تا کنون فردی در بازسازی این صفحه مشارکت نداشته است.
🖊 شما نیز می‌توانید برای مشارکت در ترجمه‌ی این صفحه یا اصلاح متن انگلیسی، به این لینک مراجعه بفرمایید.