سرفصل های مهم
هورس و گای به گروه اضافه می شوند
توضیح مختصر
زمان مطالعه

8 دقیقه

سطح

متوسط
دانلود اپلیکیشن «زیبوک»
این درس را می‌توانید به بهترین شکل و با امکانات عالی در اپلیکیشن «زیبوک» بخوانید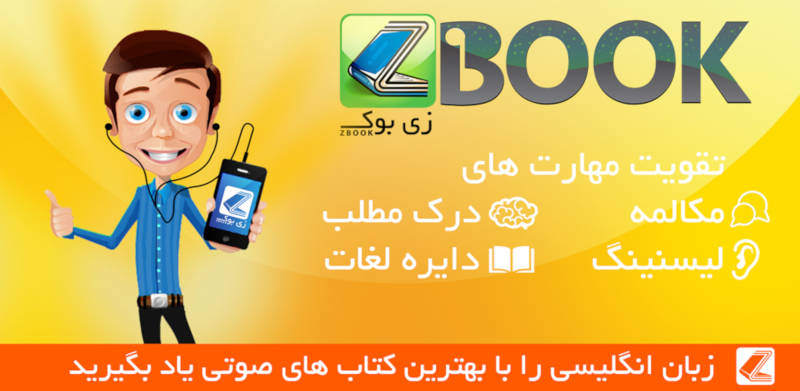 متن انگلیسی درس
Chapter 5 Horse and Guy Join the Group
Gaz now had Dave, Lomper and Gerald on his side. But he knew that the group needed more people.
Gaz knew he wasn't a bad dancer himself. Lomper was very enthusiastic but his body was thin and pale and not very attractive. Gerald was good-looking and a good dancer but he was old. And Dave was the worst of all — fat and unable to keep in time when dancing.
No, the group needed someone else. Someone with a little bit of; style, a little bit of magic. But how could they find such a person? They would have to advertise, like for any other job. So Gaz and Gerald put up notices on the Job Club notice-board, asking people to come to the empty steel factory next Saturday morning if they were interested.
On Saturday, Gaz, Gerald, Dave, Lomper and Nathan were sitting behind a long table in the factory, waiting. They had brought cold drinks and sandwiches with them. Nathan had borrowed Barry's cassette recorder and was sitting beside it, ready to put on the music.
Eleven o'clock came and went. One hour later, still nobody had Come. The men were ready to give up and go home, when suddenly the door opened and a man came into the room.
He was black and middle-aged, and was wearing brown leather shoes, a jacket and a pale blue shirt. He didn't look like a stripper at all, thought Dave, more like a bus driver. He stood in front of them, looking down with his hands in his pockets. Gaz asked him what his name was.
'Horse,' replied the man.
Well, Horse . . . ' began Gaz, but he was interrupted by Lomper whispering something to him.
Ask him,' Lomper said, 'why he's called Horse.'
You ask him,' said Gaz. 'It's not because he wins races, is it?'
'He's too old,' said Gerald. 'He must be fifty at least.' Gerald himself was in his mid-fifties.
Gaz turned back to Horse. 'Well, Horse,' he said. 'What can you do?'
Horse lifted his head and thought. 'Don't know really,' he said.
Gerald looked at the ceilmg. This man was wasting his time. Gerald thought of all the job applications that he could be filling in.
But Horse was still speaking. He was listing the names of all the dances he could do. Some of them were very complicated and needed a lot of skill. Now everyone was listening to Horse with great interest and attention - even Gerald. His mouth fell open in astonishment.
'Show us what you can do, Horse,' said Gaz.
Nathan pressed the Play button and Horse began to dance. At first he moved slowly, but as he remembered the steps, he began to dance more quickly. He was really excellent, and the men watched, very surprised and pleased.
Horse had become a member of the group. He was in.
•
The next man was a very good-looking young man in his twenties whose name was Guy and who worked as a plasterer.
'My favourite film's Singing in the Rain,' Guy told them. Horse had now joined them and was sitting behind the table with the others. 'There's the part where they do that "walking up the wall" thing.'
Gerald had opened a large newspaper and was hiding behind it. He didn't want Guy to see him.
'He knows me. He plastered our bathroom a few months ago'
Gerald whispered to Gaz. 'I don't want him to recognize me. Tell him to go away.'
But Gaz wasn't interested in Gerald's problems. Guy was very attractive. If he could dance well, he would be the star of their show and give it the magic it badly needed. 'What "walking up the wall" thing?' he asked Guy.
'I'll show you,' said Guy, jumping to his feet. He stepped back then ran at the opposite wall at full speed. He took a couple of steps up it, but then crashed to the ground and lay at the bottom, out of breath.
'Sorry. They do it better in the film,' he explained as he got up again. He tried to smile.
Clearly, thought Gaz, Guy wasn't going to be their star dancer.
'So you don't dance?' he asked the young man.
'Well - er - no,' replied Guy.
'And you don't sing?'
'No.'
'Well, then,' said Gaz, wondering why Guy had come. 'What do you do?'
Guy stood up and took off his clothes - first his jacket and T-shirt, then his trousers. He stood proudly before the men. Gaz, Dave, Lomper and Nathan stared in silence, admiring him. Guy had the best male body they had ever seen and the women would love him.
Gerald was still hiding behind his newspaper. At last, wondering what the others were looking at, he lowered it.
Guy knew him at once. He smiled and gave a little wave.
'Hello, Gerald,' he said, without showing any surprise. 'I didn't see you over there. I plastered his bathroom a few months ago,' he explained to the others.
'Hello, Guy,' said Gerald weakly. He too was admiring Guy's body. There was no reason to pretend any more.
With Horse's dancing and Guy's good looks, thought Gaz, their group was complete.
•
A few days later, Gaz, Dave and Nathan were in Asda, the big new shop where Dave's wife, Jean, worked as an assistant. Gerald had told them to get some dance videos and there were plenty of videos on the shelves at Asda.
Dave could hear Jean laughing loudly. He walked towards her but then stopped. Jean hadn't seen him. She was joking and laughing with a good-looking young man called Frankie, who also worked in Asda.
Gaz saw the worried look on Dave's face. 'Don't get upset, Dave,' he told his friend. 'It's nothing serious. Jean just enjoys a good laugh, that's all.'
Dave hoped that was true. He remembered the women's conversation he had half heard when he was standing outside the toilet in the Working Men's Club. So this was the man they were talking about.
Gaz had picked up a video of the film Flashdance. 'This is a good one,' he said. But Gaz didn't have any money and Dave didn't either. 'Well, you know what this means,' Gaz told Dave.
'You're going to have to steal it.'
Dave looked at Gaz in horror. 'Why me?' he asked.
'Because you've got an innocent face and I haven't,' Gaz replied. He walked off with Nathan, leaving Dave standing in front of the videos.
Dave picked up Flashdance and put it into his pocket. Then he rati out of the main door. Immediately the shop alarm began to sound, but it was too late. Dave had escaped.
•
Later, in Lomper's security office, the group watched Flashdance.
The star of the film was a wonderful dancer and they watched her with open mouths, staring in astonishment at the way she moved.
'That,' Gerald said when the video ended, 'is what we're looking for. And I'm going to teach you. Even you, Dave, will be able to dance. I'll teach you in a week.'
'Me?' said Dave. 'You're joking. I'm much too fat.'
'All right, then,' Gerald replied. 'Two weeks.'
مشارکت کنندگان در این صفحه
تا کنون فردی در بازسازی این صفحه مشارکت نداشته است.
🖊 شما نیز می‌توانید برای مشارکت در ترجمه‌ی این صفحه یا اصلاح متن انگلیسی، به این لینک مراجعه بفرمایید.