سرفصل های مهم
گاز اشتباه گفت
توضیح مختصر
زمان مطالعه

14 دقیقه

سطح

متوسط
دانلود اپلیکیشن «زیبوک»
این درس را می‌توانید به بهترین شکل و با امکانات عالی در اپلیکیشن «زیبوک» بخوانید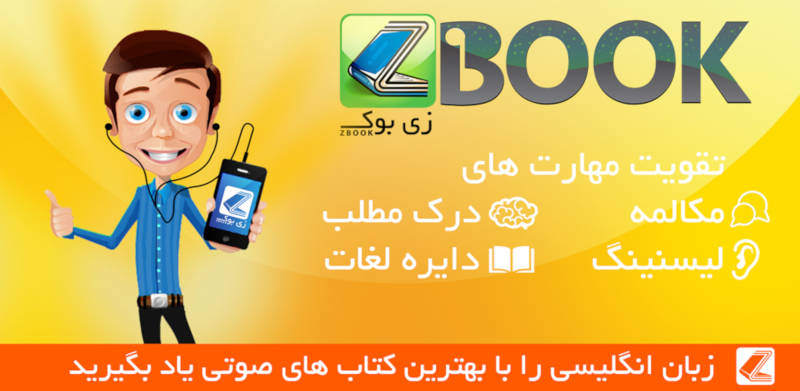 متن انگلیسی درس
Chapter 7 Gaz Says the Wrong Thing
When he was at school, Gaz had known an older boy called Alan Rotherfield. Alan was now manager of the Millthorpe Working Men's Club - the same Club where the Chippendales had performed a few weeks ago.
Gaz went to see Alan to ask if he could hire the Club for an evening. He took Nathan along with him, hoping Alan would say yes more easily if the boy was there. Alan liked Gaz, but he was also a businessman. He wanted to be sure he wasn't going to lose any money. So he told Gaz he could hire the Club if he paid him a hundred pounds first.
'Oh, come on, Alan,' said Gaz. 'We're old friends. You know me, don't you?'
'Yes,' said Alan. 'And that's exactly why I want a hundred pounds first. Listen, Gaz. If I let you have the Club for nothing, and then you and your friends don't come, I'll be left with an ernpty Club on a Friday night and I'll lose a lot of business.'
'Well, of course we'll come,' said Gaz. 'And I haven't got a hundred pounds.'
'Then tell me why you want to hire the Club,' said Alan.
'I can't,' replied Gaz unhappily. 'It's a secret.'
He didn't want to tell Alan about the strippers' group. He was sure Alan would refuse to hire him the Club. But Alan was hurt that Gaz wasn't going to tell him his secret.
'All right, then, Gaz,' said Alan. 'You'll have to find the money first.'
Gaz had no idea what to do next. He didn't have a hundred pounds and he didn't know who to ask.
Then Nathan suggested borrowing the money from his mother, Mandy Gaz didn't want to ask Mandy for the money but he couldn't think of another way. So he and Nathan went to see Mandy at the clothes factory where she worked.
Mandy had done well at the factory. She had started working there when Gaz was in prison, and now she was in charge of the machine room.
Nobody took any notice of Gaz and Nathan as they walked in. Everywhere women were working at their tables, making T-shirts and summer dresses. They didn't even look up — they were too busy with their work and listening to loud music on the radio.
From her office at the other end of the room, Mandy saw Gaz come in with her son. She hurried across the floor to meet them, wondering what they could want. Nathan should be at home doing his homework, and Gaz wasn't meant to see him until Saturday. She smiled in a loving way at Nathan.
'Hi, Mum,' said Nathan. He seemed so happy that she decided not to ask about the homework or what he was doing with Gaz.
Turning to Gaz, Mandy's voice became hard. 'What do you want?' she asked him.
Gaz was wondering how he could begin. Mandy stared silently at him, waiting for a reply.
'I'm going to get you all your money,' Gaz said, smiling at her.
'I mean . . . our money, the money for Nathan. I really am, I promise.'
'Yes, right,' said Mandy. She had heard all this before. She had spent most of her life listening to Gaz's promises, and she didn't believe them any more. 'Is that all?' she asked, still wondering what Gaz really wanted.
'Yes, I mean — er — no,' said Gaz. Suddenly, he remembered something he had seen on a poster at the Job Club. 'The problem is, Mandy . . . in business, sometimes you have to put money into something to get money back.'
Mandy stepped back, her mouth opening and her eyes becoming narrow. Gaz held up his hand.
'It's all right,' he said. 'I'm going to get you the whole seven hundred pounds. I just need a little bit now.'
Mandy stared at him in astonishment.
'I don't believe I'm hearing this,' she said. 'You want me to give you some money?' She'd given Gaz so much money over the years and never got it back. Now here he was, asking for more.
'Yes, that's right,' said Gaz, smiling his best smile. Nathan was smiling too, hoping she would agree.
Mandy looked at them both, then she said, 'Right. I need someone to work in the packing department. The pay's two pounds fifty pence an hour. You can start now if you like.' She stood facing them, ready to lead the way. 'Are you coming?' she asked.
The smile disappeared from Gaz's face and the light went out of his eyes. Nathan reached up and took his father's hand, gently pulling him towards the door. 'Come on, Dad,' he said softly. 'I've got an idea.'
Nathan had decided to help his father as much as he could. He asked Gaz to meet him in town later that afternoon, then he went home and got his Post Office Account Book.
Nathan's parents had opened an account for him when he was a baby. They had put into it money, which he had received over the years — money from his grandparents or from jobs in the summer holidays. By now, Nathan thought, there should be over a hundred pounds in it.
As they entered the post office, Gaz realized what Nathan had in mind. 'You can't do this, kid,' he said. 'It's your money.'
'Yes, I can,' said Nathan. 'I just need your signature, that's all.'
He pushed his account book towards the woman sitting behind the counter. 'I'd like to take some money out, please,' he said.
'One hundred pounds.'
But Gaz took the book out of the woman's hand. It didn't seem right to use Nathan's money to hire the Club.
'Look, Dad,' said Nathan. 'I want to do this. You said you'd get the money back. I know you'll pay it back to me.' He stared up at Gaz, waiting for an answer.
'I know that's what I said,' replied Gaz. 'But you shouldn't listen to what I say.' It was true, he knew, especially about money.
But Nathan was looking into his father's eyes. 'But you promised,' he said quietly, and paused. 'And I believe you.'
'You do?' whispered Gaz, proud and astonished at the same time. Nobody ever believed him.
'Yes,' said Nathan.
Gaz felt like crying when he saw how much Nathan loved him. He made himself a promise. Whatever happened, he would get Nathan his money back, and Mandy's too. He knew he didn't deserve a son like Nathan. He hadn't deserved Mandy either.
Well, he'd lost Mandy, but there was still a chance with Nathan. A chance to make Nathan proud of him.
So he allowed Nathan to push the account book back across the counter and take out a hundred pounds.
Now they could hire the Club, and things were moving fast.
•
The next day, Gaz visited a friend who worked in a print shop in the city centre. When he came out of the shop, he had a box of five hundred posters under his arm.
When he showed the posters to the rest of the group later, everyone was very surprised and pleased.
MALE STRIPPERS
PRESENT
HOT METAL
WOMEN ONLY
MILLTHORPE WORKING MEN'S CLUB
FRIDAY 25 MAY 8.00 PM
Everyone liked the name that Gaz had chosen for the group — Hot Metal. The men went round the town, putting the posters up wherever they could — on bus stops, post boxes, lampposts and fences.
All of them helped — it was a real team job. Gaz chose the place, Lomper took out a poster and Horse and Dave held it down while Gerald stuck it on. Guy told them if it was straight or not. And as they put the posters up, they tried not to feel nervous. There were only ten days until 25 May.
They were putting one up on the wall of an old pub when two local women, Sheryl and Louise, came round the corner.
They were wearing high heels, very short tight skirts and a lot of make-up. They walked towards the men, arm in arm and laughing loudly. They looked very dangerous.
'Oh no,' said Gaz quietly. Both women had been his girlfriends in the past. He smiled and said, 'How are you, girls?'
The two women stopped. 'Well, then, Gary,' said Sheryl. 'What are you doing?'
Louise had bright red hair and large silver earrings. She reached out and took a poster from Lomper's hand. 'What's all this about, then?' she asked in surprise, as Sheryl looked over her shoulder.
'Oh, we're just doing a bit of advertising for some friends,' said Gaz.
'Oh, yes?' said Sheryl. 'And who's going to come and see your - er - friends?' Clearly, she didn't believe that Gaz's friends existed. Then she said,'We had the real thing here last month, you know - the Chippendales.'
'Well,' said Gaz, 'our friends are much better than the Chippendales.'
The girls laughed loudly. 'Better?' they said. 'How could they be better?'
Gaz knew he had to say something quickly and he didn't stop to think clearly. He just wanted to make some money; he wanted these women and their friends to come to the show. So he knew there would have to be something very special about the show, a reason to make them want to come. 'Well,' he said brightly. 'Our friends go all the way. They show everything.'
Sheryl and Louise couldn't believe their ears. They stared at Gaz. 'All the way?' Sheryl repeated. 'Everything? Do you mean the full monty? You?'
'Yes,' Gaz said proudly.
'Well,' said Sheryl. 'That would be worth a look.' The two women moved off down the street, laughing even louder than before. 'See you there, then!'
As Gaz watched them disappear down the hill, he froze in his shoes. He could feel the surprise and anger of the rest of the group behind him. He turned round and saw their shocked faces staring at him.
'No!' Dave said. 'No, no, no! Never!'
Horse pushed forwards angrily, pointing at Gaz.
'Excuse me,' he said. 'Nobody said anything to me about the full monty.' The others agreed. The only person who didn't seem to mind was Guy. Guy knew he had a fine body and he wasn't ashamed to show it in public.
'We've got to be better than the Chippendales,' said Gaz, 'or nobody will come to see us. I couldn't think of anything else to say, to make them come to the show.'
'They know it's us, you know,' said Lomper unhappily. What would he do if his mother found out?
'Of course they know it's us,' said Gaz. 'And by the end of this evening everyone in Sheffield will know it's us, whether we do it or whether we don't.' Gerald and Dave turned pale, thinking about Linda and Jean finding out.
But Gaz hadn't finished yet. 'Listen. We can forget the whole thing and go back to the Job Club, or do it and maybe, just maybe, get rich. And I'll tell you something - people don't laugh so loudly when you've got a thousand pounds in your back pocket.'
He paused, then asked, 'Now are you in, or are you out?'
•
The next few days weren't very happy ones. There were no more dancing practices, and the group stopped meeting completely. They were thinking about what Gaz had said. The thought of taking all their clothes off in public filled them with fear. Gerald was frightened of what Linda would say - the others were embarrassed and ashamed of their bodies. Only Guy and Gaz didn't care.
The next time they saw each other was three days later, when they were standing in the queue at the unemployment office, waiting to receive their unemployment benefit. The men stood in a line, one behind the other. Gaz, in a separate queue, was smoking a cigarette and watching them.
It wasn't really surprising that everything had gone wrong, he was thinking sadly. How could he expect the men to be strippers?
They were just ordinary men, like everybody else in the queue.
The strippers' group was a great idea, but it could never work.
The local radio was playing, and suddenly the Donna Summer seventies hit, Hot Stuff, began to play. It was a song that all the men knew well; they had danced to it many times.
From where he was standing, Gaz looked across again at the other queue. At once he noticed something different about the men he was watching. They had straightened up and were looking much brighter. Without realizing it, they all started to move their bodies in time with the music.
Gerald had reached the front of the queue. As the music got louder, he left the line and started to dance in the middle of the office floor. Behind him the others smiled. Their feet were moving backwards and forwards in perfect time.
Gaz felt very happy. Now he knew the group wasn't finished and the show would still go on.
مشارکت کنندگان در این صفحه
تا کنون فردی در بازسازی این صفحه مشارکت نداشته است.
🖊 شما نیز می‌توانید برای مشارکت در ترجمه‌ی این صفحه یا اصلاح متن انگلیسی، به این لینک مراجعه بفرمایید.