سرفصل های مهم
مشکلات
توضیح مختصر
زمان مطالعه

8 دقیقه

سطح

ساده
دانلود اپلیکیشن «زیبوک»
این درس را می‌توانید به بهترین شکل و با امکانات عالی در اپلیکیشن «زیبوک» بخوانید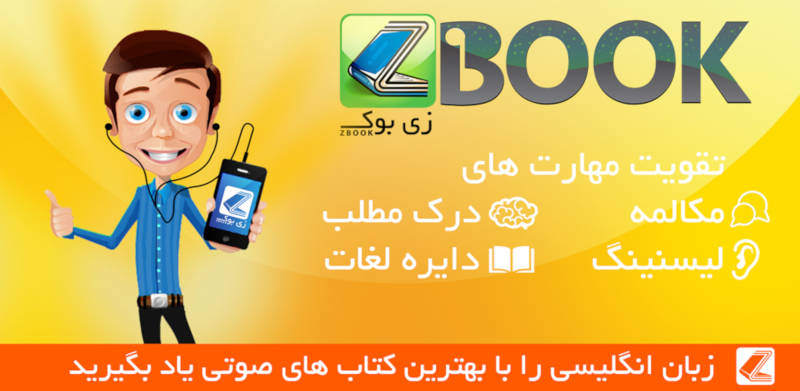 متن انگلیسی درس
Chapter 10 Problems
Gaz was lying on the sofa in his cold flat, smoking and feeling very sorry for himself. He was thinking about Mandy and what had happened at the police station.
Somewhere deep inside him, Gaz had always hoped he still had a chance with Mandy. He wanted her to leave Barry and come back to him, so he and Mandy and Nathan could be a happy family again.
He had never really loved anyone except Mandy. He knew she didn't love that boring Barry. How could she, when she had once loved Gaz so much?
But at the police station, for the first time, Gaz had realized that everything was over. The look in her eyes told him Mandy wasn't in love with him any more. And if that were true, it meant she was serious about the money. If he couldn't pay her the seven hundred pounds, she would take Nathan away from him and he would never see him again. That thought was very painful for Gaz.
Suddenly, there was a ring at the doorbell. Gaz jumped up, putting out his cigarette. Perhaps it was Mandy come to say she was sorry and bringing Nathan with her.
But it wasn't Mandy. It was Gerald standing on the doorstep.
Linda had told him to leave and so he had thrown some things into a bag and come to see Gaz, hoping he could stay with him for a few days. He was free of his wife for the first time in thirty two years.
Gerald had some other news as well. He took a letter out of his pocket and waved it at Gaz. 'Guess what?' he said. Gaz couldn't imagine what was in the letter, so Gerald continued, 'They've offered me that job.'
'Congratulations,' said Gaz.
Gaz talked about his problems with Gerald and decided he was going to fight for Nathan, to win him back. He wasn't going to let Mandy and Barry take control of his son.
•
The next day, Gaz and Gerald went to meet Nathan after school.
Nathan was happy to see his father, and smiled and waved hello.
'Do you want to play football in the park?' asked Gaz.
But before Nathan could reply, he heard his' mother's voice and saw Mandy and Barry hurrying towards him. Barry's new car was parked further down the street.
'Nathan!' called Mandy. She put her arm round her son and told Gaz angrily,'You shouldn't even be here!'
Gaz knew what she meant. That morning he had received a letter from the court, warning him to stay away from Nathan.
They had heard about his arrest from the people at social services.
Nathan looked sadly at his father. 'We're going swimming, Dad. Do you want to come?'
Gaz looked from Mandy to Barry and then back to Nathan. 'I can't, kid,' he said.
'Why not?' asked Nathan.
'I just . . . can't,' Gaz whispered. 'Sorry.' He felt hot tears in his eyes.
Nathan turned to his mother. 'I understand,' he said. 'He's not allowed to, is he?'
Mandy was almost crying herself. She had once loved Gaz very much. Why wasn't there another way of doing things? She took her son's hand and said, 'Come on, Nathan.' Then she led him back to Barry's car, still trying to control her emotions.
Barry followed behind.
Gerald had watched everything and had seen how upset Gaz was. He didn't say a word, but put his arm round Gaz's shoulders as Barry's car disappeared down the street.
•
Dave was walking round Asda in his security guard's uniform for the twentieth time that morning. His feet hurt and he was very bored. Why didn't someone steal something? If they did, he would have something to do.
'Dave!' whispered a voice. 'Hey, Dave!'
It was Gaz.
'What do you want?' Dave asked him coldly. He hoped Gaz wasn't going to try and trick him into joining the group again. 'I told you before. I've finished with it.'
'We've all finished with it, Dave,' said Gaz unhappily, remembering what had happened in the police station. Dave knew about this too — Gerald had come and told him. Gerald had also told him about Gaz's problems with Nathan. Dave was very sorry for Gaz, and his voice became kinder.
'I'm sorry about Nathan,' he said, starting to walk beside Gaz.
But Gaz had come to give Dave some other news.
'I've come to tell you about Lomper,' he said. 'His mother died a few days ago.'
'Oh, I'm sorry,' said Dave again. He knew how much Lomper's mother meant to him. Lomper had looked after her for years — he had done everything from cooking to giving her baths.
Dave watched Gaz's face and waited. He knew Gaz wanted something more,
'Dave,' said Gaz. 'Could you get me a jacket for the funeral?'
'Gaz …' began Dave.
'It's not for me, it's for the funeral,' said Gaz. 'I'll put it back afterwards.'
Dave looked over his shoulder carefully. 'What colour?' he asked.
'Orange . . . what colour do you think? Black, of course. It's for a funeral, you fool,' said Gaz impatiently, wondering why Dave was so stupid sometimes.
'Well, all right,' said Dave. 'Look, meet me by the main door in five minutes' time.'
Gaz walked slowly over to the door and waited. A few minutes later, Dave walked towards him carrying not one, but two black jackets. He held one of them out to Gaz.
'Why have you brought two?' asked Gaz.
'Because I'm coming to the funeral with you,' replied Dave.
'I'm not working in this place any more. I'm going crazy here.
Ready?'
'Ready when you are,' said Gaz. He was pleased and surprised that Dave was coming with him. The two men marched side by side through the doors and across the car park. They hadn't got very far when every alarm in Asda started to sound. They increased their speed to a run, free again and shouting as loudly as they could.
•
A reporter from the local newspaper, the Sheffield Star, had heard about the men's arrest and the story was on the front page of the paper. Suddenly, the group found themselves the subjects of a lot of local - and unwelcome - interest.
They were recognized everywhere they went - Guy when he was out running, and Horse when he was collecting his unemployment benefit. They had to accept it - they were becoming famous. People were interested and very amused.
Gerald wasn't happy about this at all. He didn't want anyone to recognize him, or to know he was part of a male strippers'
group. So he went round the newspaper shops, buying as many copies of the Sheffield Star as he could. It cost him a lot of money, and he put them all in the plastic rubbish buckets in the street. The local shop owners all thought he was very strange.
Lomper was feeling very sad after his mother's death, but also glad that he now had friends to give him support. He still played his cornet in the factory band. The band were playing in a school concert the following week, and Lomper went along to the practice.
But the other members of the factory band had read the Sheffield Star. Without saying anything to Lomper, they decided to play a joke on him. Just as Lomper was getting ready to play his cornet, the men around him started to play something different. Lomper thought he had made a mistake. Then, to his astonishment, he recognized what they were playing — the opening part of The Stripper.
He put down his cornet and smiled shyly, listening and enjoying the joke as much as they were. His secret was out.
مشارکت کنندگان در این صفحه
تا کنون فردی در بازسازی این صفحه مشارکت نداشته است.
🖊 شما نیز می‌توانید برای مشارکت در ترجمه‌ی این صفحه یا اصلاح متن انگلیسی، به این لینک مراجعه بفرمایید.