سرفصل های مهم
چیپندالز به شفیلد آمد
توضیح مختصر
زمان مطالعه

12 دقیقه

سطح

ساده
دانلود اپلیکیشن «زیبوک»
این درس را می‌توانید به بهترین شکل و با امکانات عالی در اپلیکیشن «زیبوک» بخوانید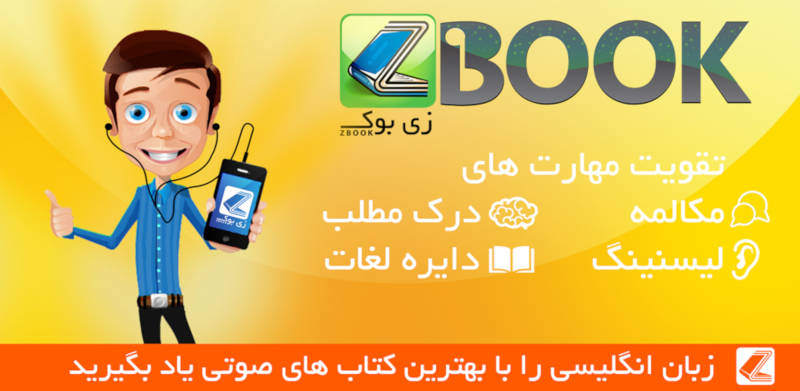 متن انگلیسی درس
Chapter 1 The Chippendales Come to Sheffield
Twenty-five years ago, the city of Sheffield in the north of England was a wonderful and exciting place to live. In those days, Sheffield produced the world's finest steel, and steel was big business. More than a hundred thousand men worked night and day in the great steel factories, making everything from steel girders to knives and forks.
There was plenty of work and plenty of money. The people of Sheffield worked hard, but they also enjoyed spending the money they earned. They went out at night to pubs and restaurants and took their families on holiday every year. Life was very good.
But within a few short years, everything changed. Sheffield began to face competition from steel factories in other parts of the world. The Far East could produce steel more cheaply than Sheffield and, one by one, the great steel factories of Sheffield closed.
The men who had worked all their lives in the steel factories lost their jobs. They had no money to spend, nothing to do and nowhere to go except the local Job Club. Now it was the women who had to find work to support their families. So they found jobs in local shops and businesses. The pay was not as good as the men had earned in the steel factories, but it was something. And they were earning money while their husbands sat at home.
•
One cold Sunday afternoon in April, two men and a boy — Gary (Gaz) Schofield, Dave Horsfall and Gaz's twelve-year-old son, Nathan — were walking through an empty steel factory. Dave was carrying a steel girder on his shoulder.
Gaz was walking ahead with Nathan. He was wearing his usual jeans, T-shirt and black leather jacket. He was thirty-eight and unemployed. Two years ago his wife, Mandy, had left him and she was now living with another man.
'Who's going to want this old girder, then?' complained Dave.
He wasn't in a very good mood. The girder was heavy and difficult to carry. Gaz had arrived at his house an hour ago with the idea of going to the factory and stealing a girder. They could sell it and make a bit of money, Gaz said. As usual, Dave had agreed to do what he wanted. So now here they were in the factory, and Dave was doing all the work.
Nathan wasn't happy either. 'This is stealing, Dad,' he said.
'What will happen if we're caught?'
Gaz looked down into his son's face, but Nathan knew that Gaz wasn't really listening to him.
'Of course it isn't stealing, Nathan,' he said. 'Just don't tell your Mum, that's all.' Then he added, 'Ten years we worked in here.
Now look.'
The great empty factory had pools of water on the floor and was full of broken machinery. Gaz and Dave had both started working there when they were young men. Gaz could still hear the noise of the great machines and feel the heat from the enormous fires on his face. A thousand men had worked in the factory but now only their ghosts were left.
They had reached the large metal doorway of the factory.
Dave was red in the face from carrying the heavy girder. He was glad to get out into the fresh air. It made him sad to remember the good days when he and Gaz had worked together in the factory. It had closed down three years ago and they had been out of work since then.
'Hey, listen,' Dave said suddenly. 'What's that noise? It sounds like music.'
The sounds came closer and closer. Now they could clearly hear a drum. Suddenly, round the corner marched a group of twenty men and women, all playing musical instruments. The last musician in the group was a tall, thin red-haired man, playing a cornet.
'It's the factory band,' explained Nathan. 'They still play, you know.'
'Quick!' said Gaz. 'Hide!'
In his terror Dave dropped the girder, which fell to the ground with a crash. Gaz, Dave and Nathan hid behind the door while the band passed. Suddenly, the red-haired man left the group and ran back towards the factory.
'It's Lomper, the security guard,' warned Dave.
Lomper had noticed that the door of the factory was open. He closed it, locking it with his key. Now Gaz, Dave and Nathan were locked inside. There was no escape.
Dave and Nathan looked at Gaz.
'Now what do we do?' asked Nathan. 'How do we get out of here?' His father's plans always went wrong.
But Gaz wasn't worried. 'It's all right,' he told them. 'I've got an idea.'
•
Fifteen minutes later, Gaz, Dave and Nathan were standing on top of an old car in the dirty black water of the canal which ran along by the factory. They had taken not one girder, but two, pulled them through a broken window and carried them to the canal.
The canal was too wide to cross, but they had seen the old car in the middle. They had reached the roof of the car by placing one girder from the canal bank to the car and walking across it as a bridge. Then they had placed the other girder from the car's roof to the far bank, and intended to walk across that too.
Nathan, the smallest and lightest, ran quickly across the girder and reached the other canal bank safely. He turned and faced his father.
'Can't we do normal things sometimes, Dad?' he asked unhappily.
He thought about all his school friends, sitting at home playing computer games or watching football with their fathers. Why couldn't he and Gaz do the same? But Gaz, as usual, had an answer He smiled at his son and replied, 'What's the matter with you, Nathan? This is normal. Now pick up the girder and pull it across.'
Nathan managed to lift the girder a little, but it was too heavy for him. It fell out of his hands and disappeared into the cold black water.
'Oh, Nathan!' said Gaz. 'That's twenty pounds we've lost.'
Nathan looked hurt and upset and began to walk away. He had tried to help.
Gaz and Dave were still standing on the roof of the car. Every time they moved, the car moved too, sinking deeper into the mud at the bottom of the canal. Dave pointed to the dirty water in terror. 'Gaz! This car is sinking!'
For the hundredth time that afternoon, he asked himself why he had agreed to help Gaz steal the girder. It was just another of Gaz's stupid ideas and his ideas always ended badly. Not badly for Gaz, but badly for Dave. Well, this really was the last time. He was never going to listen to Gaz again.
Gaz stepped down on to the front of the car, looking after Nathan and calling his name. The car moved dangerously, and the other girder, still on the roof, fell off into the water. Their last chance of a dry escape had gone.
'Great, Gaz!' said Dave. 'What are we going to do now?'
Gaz pushed his hands through his hair. 'I don't know,' he said finally, and Dave knew that all was lost.
•
It was getting dark. Gaz, Dave and Nathan were walking down some steep steps near the canal. They were on their way home at last.
Dave was very cold in his wet clothes. Every time he took a step, the dirty water from the canal ran down his legs and into his shoes.
Gaz, on the other hand, was completely dry. He had taken off his clothes and held them high and dry above his head while he walked naked across the canal. He laughed to himself as he remembered Dave falling into the water.
'Why didn't you take your clothes off, too?' he asked.
'Oh, shut up, Gaz,' said Dave.
Dave was very embarrassed about his body. He knew he ate too much and was too fat. Dave had always been fat, but when he was working, he did a lot of exercise and so he lost weight. These days he did no exercise and couldn't lose any weight. He hated his body and sometimes he hated himself.
They crossed the street at the bottom of the steps and turned the corner. Then they stopped in surprise. A most unusual sight was in front of them.
Outside the Millthorpe Working Men's Club stood a line of women, all dressed in their best clothes. They were clearly waiting for something to happen. From inside the Club came the sound of loud music.
'What's all this, then?' asked Gaz.
Nathan already knew the answer. He had heard his mother talking excitedly about it to a friend on the phone.
'It's the Chippendales,' he replied. 'You know. That American group of male strippers.'
'Male strippers?' asked Gaz. He stared at his son, unable to believe his ears.
'Yes,' said Nathan. 'Look, there's a photograph.'
On the wall of the Working Men's Club there was a full colour photograph of the Chippendales. They were very handsome, and naked from the waist up. The words 'For One Night, Women Only' and 'The Men Are Here' were written in large red letters across the photograph. Gaz stared at the photograph and his face grew dark with anger.
'Women only?' he said. 'But this is a Working Men's Club. Who do they think they are, these Chippendales? I don't think much of them at all. They've got nothing to be proud of. What woman would pay money to see them?'
Dave looked sadly away down the street. 'My wife would,' he said quietly.
'Jean?' said Gaz. 'You mean, Jean … Jean's in there?'
'Yes,' said Dave unhappily. 'With two of her friends. Well, it's her money, isn't it?' This was exactly what Jean had said to him the night before. And he knew she was right. She had a good job in a local shop and she could spend her money any way she wanted.
But Gaz hadn't finished yet. 'Well that's terrible, Dave,' he said.
'There's only one thing to do. We'll have to go in there and get Jean out. Come on, you two. Don't just stand there.'
Nathan and Dave turned pale. Another of Gaz's crazy ideas!
And this one was sure to get them all into trouble.
'You can't, Dad,' said Nathan. 'It says "Women Only".'
But it was too late. Gaz wasn't listening. He was already walking towards the window of the men's toilet.
مشارکت کنندگان در این صفحه
تا کنون فردی در بازسازی این صفحه مشارکت نداشته است.
🖊 شما نیز می‌توانید برای مشارکت در ترجمه‌ی این صفحه یا اصلاح متن انگلیسی، به این لینک مراجعه بفرمایید.