سرفصل های مهم
با پلیس دچار مشکل شدن
توضیح مختصر
زمان مطالعه

12 دقیقه

سطح

متوسط
دانلود اپلیکیشن «زیبوک»
این درس را می‌توانید به بهترین شکل و با امکانات عالی در اپلیکیشن «زیبوک» بخوانید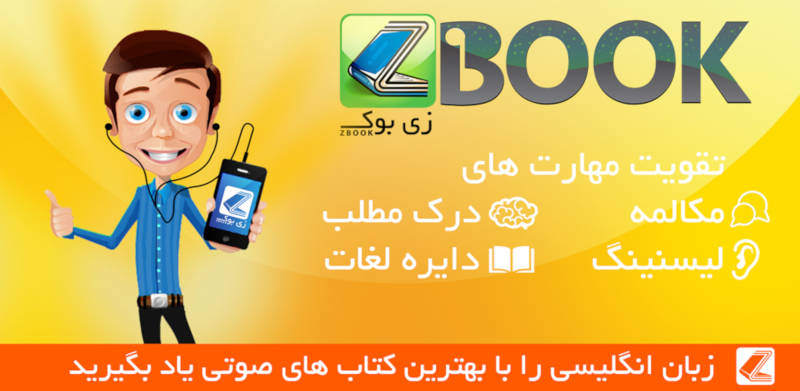 متن انگلیسی درس
Chapter 9 In Trouble with the Police
Back at the steel factory, Horse's mother and aunts were beginning to get impatient.
'Tell them there's been a bit of a delay,' Gerald told Horse. The members of the group were disappearing - first Dave, and now Gaz.
'Well, they won't wait for ever, you know,' said Horse.
Just then the door opened and Gaz came in.
'Dave's not coming,' he told them unhappily. 'It's all right,' he continued, seeing the looks on their faces. 'We can manage without him.'
Gaz quickly changed into his security guard's uniform. A few minutes later, Nathan pressed the Play button on the cassette recorder and the men came out. Horse was first, then Lomper, followed by Guy, Gerald and Gaz. They formed a straight line in front of the women, and as Nathan turned up the music, began to dance.
At first the men were shy, but soon they began to enjoy themselves. They started to dance really well, watching each other carefully and keeping in time with the music. They were too busy remembering their steps to be nervous. As they danced, they took off their jackets, shirts and trousers until finally they were wearing only their red leather G-strings.
The women in front of them on the sofa watched the performance in complete astonishment. They had seen many unusual things in their lives, but never anything like this. They smiled at the men, enjoying every minute of the show.
Nathan too was enjoying himself, very pleased that everything was going so well. This was better than school. He turned up the music even louder. So loud that it could be heard outside the walls of the steel factory.
Usually nobody came near the empty factory. But on this day, a policeman, PC Henry, was walking round the area, checking that everything was all right. Suddenly, he stopped and listened.
Wasn't that music he could hear? He knew the factory band practised there sometimes, but this was a different kind of music.
It sounded like - well, seventies pop music - a Gary Glitter song.
Clearly, something was happening in the factory and he had to find out more.
PC Henry walked across to the factory door, opened it carefully and looked inside. He stood there for a few minutes, unable to believe his eyes. He had been a policeman for twenty years, but this was the first time he had seen this sort of thing — and in an empty steel factory too.
Five men, almost naked, were dancing in front of a line of women. The music was so loud that at first nobody saw PC Henry. Then suddenly Guy noticed him. He stopped dancing, took hold of Lomper and ran out through a back door. Nathan stopped the music, and Gaz, Horse and Gerald all stood looking stupidly at PC Henry, not knowing what to do next.
•
Later, at the police station, Gaz, Horse and Gerald were sitting at a table in a small office. Through the window, Gaz could see Nathan in a separate room. Two people from social services were asking him questions.
Gaz, Horse and Gerald were wearing nothing except their G strings and thin grey blankets round their shoulders. On the other side of the table, a police inspector was sitting and writing in a notebook. 'Name?' he asked Gaz.
'Gary Schofield,' answered Gaz.
'Gerald Arthur Cooper,' whispered Gerald, trying not to say his name loudly. He was very embarrassed and upset. He'd never been arrested before in his life, he'd never even had a parking ticket. And now here he was, sitting naked in this police station like a criminal. What would happen to him? Would he go to prison? Maybe if he had a quiet word with the police inspector — but no, it was too late. His life was over.
'Name?' the inspector was asking Horse.
'Barrington Mitchell,' Horse replied. The others looked at him in surprise. What a terrible name! It wasn't surprising he preferred to be called Horse.
'And what were you doing in the steel factory?' asked the inspector.
'Stealing girders,' Gaz said at once. The others looked at him in astonishment, wondering how they ever believed in him. All of this was Gaz's fault, all of it.
The inspector clearly didn't believe him either. He said, 'Look, Gary, nobody steals girders with no clothes on.'
'We do,' said Gary brightly, 'You don't get your clothes dirty that way, do you?'
Just then, the door opened and PC Henry came in. He was holding three video cassettes in his hand. He placed them on the table in front of the inspector.
'We got these from the security camera in the factory,' he explained.
'What happened to the security guard?' asked the inspector.
The three men pulled their blankets more closely round themselves and were silent.
While the others were at the police station, Lomper and Guy had jumped over about thirty garden walls and fences to reach the back garden of Lomper's house. On the way they had taken some sheets from a washing line to cover themselves. They were cold, tired and their feet hurt, but they were laughing. They hadn't had so much fun for a long time.
'Come on, Guy,' said Lomper. He had climbed up on to the roof of the kitchen which 'was just below his bedroom, and was standing on the top. As he held out his hand to pull Guy up behind him, the sheet fell off his shoulders, leaving him in his G-string. He hoped that none of his neighbours were at home.
At last he managed to push his bedroom window open until there was just enough space to climb through. When they were both inside, Guy and Lomper fell together on to the floor of Lomper's bedroom, still laughing.
•
Back at the police station, an interested group of policemen and policewomen were standing in the doorway of the inspector's office, watching the video. Gaz, Gerald and Horse were watching it too, sitting uncomfortably in their blankets.
'I can't believe what I'm seeing,' the inspector said. He couldn't take his eyes off the video. He had never seen anything like it before — Gary Schofield and a group of local men performing in a strip show. And what was even more surprising — they were very good.
Gerald was watching the video closely. He too was surprised he hadn't expected the group to be so good. They were dancing in perfect time with each other, except for one person. Gaz.
He turned and said to him, 'You're always ahead of the others.'
'No, I'm not,' said Gaz.
'Yes, you are,' said Gerald. 'Let's watch that bit again. Excuse me, can I borrow this for a moment?' he said, taking the video control from the inspector. The inspector was so surprised he couldn't speak. Gerald pressed the Play button again and everybody watched Gaz with interest.
'He's right,' said the inspector. 'You are ahead, Gaz.'
Gaz couldn't believe it. The inspector and Gerald had become friends and were discussing his dancing ability!
In the end, the police decided to let the men go. They weren't criminals and they hadn't broken into the steel factory. And the boy seemed to be all right.
While he was putting his clothes on, Gaz tried to see Nathan.
But he was stopped by a police officer.
'What do you mean, I can't see him?' asked Gaz angrily. 'He's my son.'
'Sorry,' said the police officer. 'You'll have to make an appointment with social services.'
Suddenly, the door of the police station opened and Mandy rushed in. The police had telephoned her at work, and told her Nathan wasn't at school. Instead, they said, he was at the steel factory, watching five half-naked men dance.
Mandy had come at once. She was very angry with Gaz. So this was his great money-making plan — leading Nathan into bad ways. What did he think he was doing? Or was it all her fault?
Why hadn't she lent him the hundred pounds? And what would Barry say?
Nathan appeared, wearing a policeman's hat. He smiled at his father, then saw his mother and ran over to her. 'Hi, Mum,' he said.
'Oh, Nathan,' Mandy said, very pleased to see he was all right.
'Come on, we're going home.'
Gaz stepped forward. He'd done nothing wrong and he wanted Mandy to understand that. He didn't like the look in her eyes. She had never looked at him like that before. 'I can explain everything, Mandy,' he said.
Mandy turned to him angrily.
'Look, Gaz. You're unemployed and you've got to give me seven hundred pounds. And now you get arrested and finish in a police station. Do you still think you're a good father for Nathan?'
'He is trying, Mum,' said Nathan quietly.
But Mandy hadn't finished. 'It's too late,' she said, as Gaz tried to put his jeans on. 'Just look at yourself, Gaz.' She went out, taking her son with her.
•
Gerald turned the corner into the street where he lived. It had been the second worst day of his life. The first had been when he lost his job.
He saw a large van parked outside his house. Two men — the same two men from the hire purchase company — were carrying furniture and other things out of his house and putting them into the van. Gerald started to run towards them in horror. Then he saw Linda standing on the doorstep, holding one of the garden gnomes.
'All right, then?' one of the men called nervously to Gerald, hoping that Gerald was alone this time.
Gerald walked slowly up to his wife and looked into her eyes.
He could see there was no hope for him.
'How long have you been unemployed?' she asked.
'Well - er - about six months,' replied Gerald. Then he was silent, not knowing how to explain.
Linda didn't speak for several minutes. Then she said, 'I can manage without the sunbed, the car, the television. But six months! And you didn't tell me . . . your wife!'
She held up the gnome and threw it on the ground. It lay there, broken into hundreds of pieces.
'I thought you liked them,' said Gerald sadly.
Linda looked at him angrily. 'No, Gerald,' she said, 'I never liked them.'
مشارکت کنندگان در این صفحه
تا کنون فردی در بازسازی این صفحه مشارکت نداشته است.
🖊 شما نیز می‌توانید برای مشارکت در ترجمه‌ی این صفحه یا اصلاح متن انگلیسی، به این لینک مراجعه بفرمایید.