سرفصل های مهم
دیو نظرش را تغییر می دهد
توضیح مختصر
زمان مطالعه

6 دقیقه

سطح

ساده
دانلود اپلیکیشن «زیبوک»
این درس را می‌توانید به بهترین شکل و با امکانات عالی در اپلیکیشن «زیبوک» بخوانید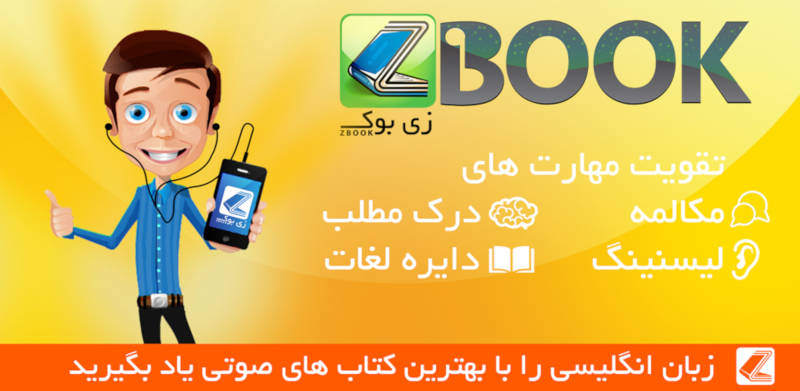 متن انگلیسی درس
Chapter 8 Dave Changes His Mind
As the day of the show came nearer, Dave began to get more and more worried about it.
He hated the idea of taking his clothes off in public for two reasons. First, there was his body. It was fat and ugly and made him feel embarrassed and ashamed. He knew he ate all the wrong kinds of food but he couldn't stop himself. He couldn't seem to lose any weight, and he had almost stopped caring. What reason did he have to be thin?
Then there was Jean. Things seemed to be getting worse and worse between them. He had wanted to tell her about the group and share his worries with her and ask her advice. But then he imagined the look in her eyes, and the way she would throw back her head and laugh in his face. Worse, she would tell that good-looking young man she worked with, Frankie, and everybody else down at Asda. Everyone would laugh at him, and then Jean would leave him and marry someone else.
Dave knew he had changed a lot since he lost his job. When he met Jean, he went out a lot and was very popular. Everybody liked him and he had plenty of friends. He was always going to parties and dances, and laughing and joking. That was partly why Jean had fallen in love with him. He was still fat in those days, but it hadn't seemed very important then. Now things were different.
And so Dave stayed silent, shut up in his own little world. At night, when he thought Jean was asleep, he left the house and sat in his small garden shed. There he ate chocolate and tried to think of quick ways to lose weight. He never noticed Jean watching him anxiously from the bedroom window. He never knew that she stood there crying because he didn't talk to her any more.
It was time for the final practice before the show and Horse had invited his elderly mother to watch. He thought it would be a good experience for the group to dance in front of other people.
His mother brought her two sisters with her. The three ladies sat in a line on an old sofa in the middle of the empty steel factory.
They had no idea what to expect.
The men were changing into their security guard uniforms in a small room off the main factory floor. They were all very nervous. Nathan was there too, sitting uncomfortably on a table, ready to start the music. Suddenly, they saw a tall, very pretty girl in a short skirt and black leather boots walk across the factory floor and join Horse's mother and aunts on the sofa.
'Who's that?' asked Gerald in horror.
'That's Beryl, my niece,' replied Horse. Seeing the look of terror on Gerald's face, he added, 'It's family, isn't it? What can you do?'
None of the men looked happy or relaxed. Gaz, with a cigarette hanging from his lips, was walking up and down the room. Lomper and Guy were discussing their dance steps. Gerald was silent, worrying about the show. Horse sat with his head in his hands, trying not to feel nervous. There was only one man missing and everyone was tired of waiting.
'Where's Dave?' asked Nathan at last, saying what everyone was thinking. Gaz stopped walking up and down and turned his head. He threw down his cigarette and walked out of the door.
They couldn't wait any longer — he would have to go and look for Dave.
First, he went to Dave's house, but when he knocked on the door there was no reply. Then he had an idea. Ten minutes later he had entered Asda and was walking up and down, looking right and left among the busy shoppers. Soon he saw a large man in a security guard's uniform, standing beside the sweet. counter. It was Dave. But his uniform wasn't the one he was going to wear in the show. This one said Asda on it.
'Dave!' called Gaz. 'What are you doing?'
Dave stopped and turned to face his friend.
'What does it look like?' he said.
'The show's in three days' time. We're practising now. Where are you?'
'I'm here, working, earning some money,' said Dave. He had a strange look in his eyes. 'I've got a real job now. That's the end of the conversation, all right?' He turned and walked away.
Gaz followed him, calling his name. But Dave took no notice.
He carried on walking round the shop.
Then Gaz had another idea. As he passed some jackets, he took one and held it up in front of himself. Dave turned and saw him. Then, to Dave's horror, Gaz ran towards the main door of the shop, still holding the jacket. 'Come on, then, Mr Fat Security Guard,' he shouted. 'Do your job!'
But Dave had done a lot of exercise over the past few weeks.
He could run much more quickly than Gaz expected. He chased Gaz through the main door and out into the car park. Gaz turned round to look behind him and as he turned back again, ran straight into a parked car. As he fell to the ground in pain, Dave jumped on him and held him down.
'Don't ever call me fat again, all right?' Dave shouted in Gaz's face, shaking him. 'All right?' he repeated. Gaz had never seen Dave so angry. He looked up at his friend.
'Please, Dave, come back,' he said. 'We need you.' Gerald had worked out all the dances for six people. They wouldn't look right with only five. And Dave was his best friend and the one who had been with him from the start of this crazy idea. He wanted him there at the end.
Dave stared long and hard into Gaz's eyes, trying to control his emotions. Finally he let go of Gaz and pushed him away. 'I can't,' he said. 'I'm sorry, I just can't, all right?' Picking up the stolen jacket from the ground, he turned and walked back into Asda.
مشارکت کنندگان در این صفحه
تا کنون فردی در بازسازی این صفحه مشارکت نداشته است.
🖊 شما نیز می‌توانید برای مشارکت در ترجمه‌ی این صفحه یا اصلاح متن انگلیسی، به این لینک مراجعه بفرمایید.