سرفصل های مهم
فصل 10
توضیح مختصر
زمان مطالعه

11 دقیقه

سطح

خیلی سخت
دانلود اپلیکیشن «زیبوک»
این فصل را می‌توانید به بهترین شکل و با امکانات عالی در اپلیکیشن «زیبوک» بخوانید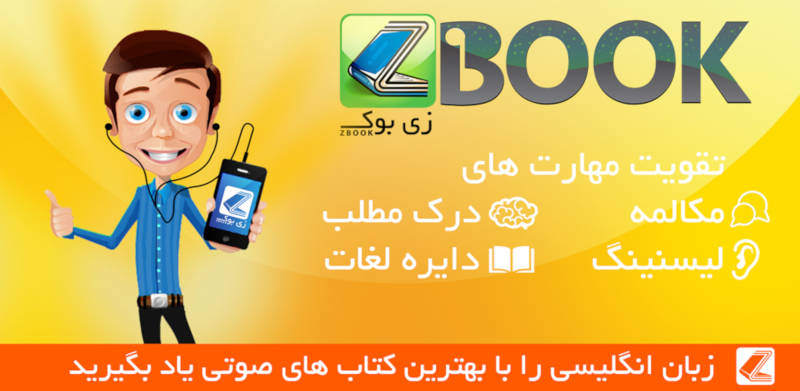 متن انگلیسی فصل
CHAPTER TEN
Catching a murderer
Logan got back to the London Road police station at five o'clock and found a message on her desk. The fingerprint on the envelope in Morag's pocket was not the same as any of the fingerprints in the police records. Logan thought about this. It was not what she had expected. Not what she had expected at all.
At that moment Sergeant Grant put his head round the door.
'Good news,' he said. 'The divers found a knife in St Margaret's Loch. It was on the bottom of the loch inside a plastic bag full of stones. The scientists have got it now.'
'That's great,' said Logan, 'but we'll have to wait and see if it's the knife that killed Morag Mackenzie.'
'They'll let us know as soon as possible,' he told Logan. 'And Baxter's in Glasgow at the moment. He'll be back in Edinburgh first thing in the morning and he'll be here at nine thirty.'
'Thanks, Grant,' said Logan. 'Listen,' she went on. 'A couple of things: first, I'd like to see Robert Baxter's criminal record.'
'He hasn't got one, madam,' said Grant.
'But you told me about the time he was caught with the handbag,' said Logan, surprised.
'Yes, but he was only fifteen or sixteen at the time. He didn't get a criminal record. The officer who caught Baxter just told him that if he did it again, he'd be in a lot of trouble. He thought that would be enough.'
'Well, that explains why we don't have his fingerprints,' said Logan. 'Now there's just one other thing I'd like you to do before you go home.' And she explained what she wanted.
Then, when Grant had gone, she picked up her bag and went home.
Logan's flat was in Leith, an area in the north of Edinburgh, by the sea. Leith had once been a busy place with a lot of ships going in and out every day. Now, however, it was a quieter place, and many of the old buildings were flats for the young single people of Edinburgh. Logan lay on the sofa in her living room, listening to Capercaillie, her favourite Scottish band, on the CD player.
As she lay there she thought about all the facts that she had discovered. They were like the different pieces of a jigsaw puzzle - the game where you make a picture out of all the little pieces. You can only put the pieces together one way to make a picture. If you put them together the wrong way, you find that you can't use some of the pieces. She lay there for hours trying to find the right way to make a complete picture.
By midnight she had finally put an almost complete picture together. There were still a couple of pieces that she couldn't quite put in. However, she hoped her conversation with Robert Baxter the next morning would take care of those problems.
The next morning, Logan sat at her desk with a cup of hot black coffee, reading the message that Grant had left after his visit to Brown's flat.
There was a knock at her door and Sergeant Grant came in.
'Morning, Grant. Thanks for this,' she said, waving the piece of paper at him and then putting it in her pocket.
'I've got news from the scientists about the knife,' he said, sounding pleased. 'We're in luck.'
'Go on,' said Logan.
'It's the knife which killed Morag - her blood is on it.'
'OK. That's a good start,' said Logan.
'And the knife was probably in a plastic bag with stones because the handle is wooden. The murderer must have been worried that it wouldn't stay at the bottom of the loch,' Grant said.
Logan said nothing, realising that there was more information to come.
'Because the knife was in a plastic bag, very little water got in and the scientists have been able to find some fingerprints on it.'
'Great,' said Logan.
'And one of the fingerprints is the same as the fingerprint on the envelope.'
Logan banged the top of her desk with her hand. 'Excellent,' she said. 'Now is Baxter here yet?'
'Yes,' said Grant. 'I've put him in the room you asked for and given him a cup of coffee. But I still don't understand. We're sure the murderer knew Morag and we know the murderer was left-handed. Campbell and Brown both knew her and they're both left-handed. Baxter may be the main man but we're not sure. He says he never knew her. And he's right-handed. We've seen him playing tennis.' Logan just smiled at him.
'You haven't got a packet of cigarettes, have you?' she asked.
Grant gave her a surprised look. Logan didn't smoke. 'Sure,' he said, and gave her a packet of cigarettes and a box of matches which he took from his pocket.
'Thanks. I'll let you have them back later,' she said, still smiling. 'OK. Let's go and talk to Baxter.'
Logan opened the door and walked into the room where Robert Baxter was sitting. The usual rooms where the police talked to people were small with only a little furniture: three or four hard chairs and a table, but nothing else. Logan had chosen a different, more comfortable, room. It was bigger too and it would be easier for Baxter to move. Logan wanted him to be able to move. She wanted him to be able to move his arms. There were comfortable chairs and a low table with magazines. There was a coffee machine in the corner and pictures on the wall. Baxter was sitting in a chair reading a magazine. He put it down as Logan and Grant came in.
'Good morning, Mr Baxter,' said Logan. 'Thank you very much for coming here this morning. There are just a couple of things I'd like to get clear.'
'That's all right, Inspector,' said Baxter, watching Logan carefully, 'but I did answer all your questions last time. I'll do my best to help you today but after that I would be happier if you left me alone.'
'Fine,' said Logan. 'Cigarette?' As she spoke, she took Grant's packet of cigarettes out of her pocket and threw it lazily towards Baxter. The packet turned over in the air and fell towards the left arm of Baxter's chair. Baxter's left hand shot out to catch it. He took a cigarette out of the packet, put it in his mouth and threw the packet back with his left hand.
'Thanks,' he said.
Logan threw him the matches. Again they fell towards the left arm of the chair. Again Baxter caught with his left hand. He lit his cigarette and threw the matches back easily with his left hand.
Logan looked at Grant. Grant smiled. Baxter saw the smile.
'What's going on?' he asked, looking from Logan to Grant and back.
'You're not bad at sport, are you?' said Logan.
'So what?' asked Baxter. He was beginning to realise something was wrong.
'What sports do you play, as well as tennis?' asked Logan.
'Football, squash. I've also played rugby and cricket. What's all this about?'
'And like many good sportspeople,' continued Logan, 'you're good with both hands, aren't you? You're not completely right-handed; you're very good with your left hand too.'
'So?' asked Baxter, angrily.
'So,' said Logan, 'the person who murdered Morag Mackenzie was left-handed.'
'You're mad,' said Baxter. 'You're completely mad. I've told you I've never heard of her.'
Logan pulled a piece of paper out of her pocket and looked at it.
'Have you got a mobile phone?' she asked Baxter.
'Of course,' he replied.
'And is this the number?' Logan read a number from the piece of paper.
'Yes,' said Baxter, looking at it. 'But you could easily get that information.' He was beginning to look more worried.
'Yes,' said Logan. 'It was easy to get. Last night Sergeant Grant got the phone records for Morag Mackenzie's flat. She called your number at about midday on the day she was murdered.'
'She could have got my number from anyone,' he said, looking round the room as if he wanted to find a way out.
Logan continued: 'We've got an envelope which we found in Morag's pocket. It's got her name on and it will be interesting to compare the handwriting on the envelope with your handwriting. And there's a fingerprint on it too.'
Baxter's face started to go red.
'So perhaps I did know her. But that doesn't mean I killed her. You don't know that.'
'But we will know very soon, Mr Baxter,' said Logan seriously. 'You see, we've also found the knife that killed Morag Mackenzie and there are fingerprints on that too.'
'You don't know they're my fingerprints,' said Baxter.
'No, we don't,' said Logan, 'but I think we'll find they are. And you haven't told us the truth about you and Morag Mackenzie. You certainly knew her, and you spoke to her just before she was murdered. We know enough now to take your fingerprints. We can then compare them with those that we have found on the envelope and the knife.'
Baxter's head fell forward into his hands.
Logan turned to Grant. 'Take Mr Baxter's fingerprints and organise a search of the sports centre on Corstorphine Road and Mr Baxter's home. We're looking for clothes with a lot of blood on them. I don't think we'll find them but, you never know, we may get lucky.'
مشارکت کنندگان در این صفحه
تا کنون فردی در بازسازی این صفحه مشارکت نداشته است.
🖊 شما نیز می‌توانید برای مشارکت در ترجمه‌ی این صفحه یا اصلاح متن انگلیسی، به این لینک مراجعه بفرمایید.