سرفصل های مهم
فصل 04
توضیح مختصر
زمان مطالعه

8 دقیقه

سطح

ساده
دانلود اپلیکیشن «زیبوک»
این فصل را می‌توانید به بهترین شکل و با امکانات عالی در اپلیکیشن «زیبوک» بخوانید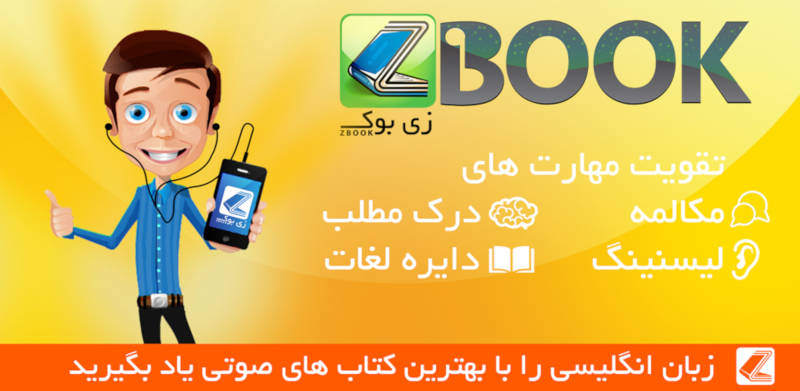 متن انگلیسی فصل
CHAPTER FOUR
Bags of money
St Stephen Street is a narrow street with tall buildings on each side. Almost all the buildings are now flats; a couple are pubs and there are a few shops. Grant and Logan walked up the steps to the front door of one of the buildings and studied the names on the wall next to the door.
'Drummond. First floor.' Grant pointed to the name.
Logan and Grant walked up the stairs. Grant knocked at a door and it was opened by a woman in her early thirties.
'Yes?' said the woman.
'Mrs Jean Drummond?' asked Logan.
'Yes.'
'I'm Inspector Logan, Edinburgh Police,' said Logan. 'I'm sorry it's so late. Could I have a few words with you, please?'
'Of course,' said Jean Drummond. 'Come in.'
Jean Drummond had shoulder-length blonde hair, blue eyes and a warm smile. She was wearing jeans and a shirt that was too big and almost came down to her knees.
'Sorry about all this,' she said, pointing to tables and chairs on top of each other and several boxes of books on the floor. 'I'm painting the living room. I was going to do it when we came here eight years ago and I've finally started. Come into the kitchen and sit down. Would you like a cup of tea?'
'Thank you,' said Logan. 'That would be nice.'
Grant and Logan sat down on wooden chairs by the kitchen table while Jean Drummond made some tea. The kitchen was clean and welcoming. Yellow walls, yellow curtains. It was light and airy. It felt comfortable to sit in. Logan couldn't think of anywhere more different from Jimmy Brown's flat.
'I'm afraid we've come to ask you some questions about your brother, Craig, and his death,' said Logan. 'I'm sorry to come round and ask about the past, but it might be important.'
Jean Drummond put some cups and a teapot on the table and looked at Logan. She was no longer smiling but her eyes still seemed soft and warm.
'Inspector, don't worry about the past. I don't. I was very sad when Craig was killed but it was no great surprise. He was often in trouble. Even when he was a boy he was in trouble at school. By the time he was fourteen, the police were always coming round to our house to speak to him. I was sad when he died. Very sad. I mean, he was my brother and I loved him. But…'
She stopped speaking and passed tea to Logan and then to Grant.
'Mrs Drummond,' said Logan, 'I don't know if you've heard the news today, but Ronnie Campbell, the man who was in prison for the murder of your brother, has escaped.'
Jean Drummond put down her cup. Logan and Grant could almost see the different thoughts going through her head.
'And the girl who said she saw Campbell with your brother on the night he died was murdered today.'
Jean Drummond's hand flew up to her mouth and she made a strange low sound. Logan reached out and put her hand softly on the woman's arm.
'Don't worry,' Logan said. 'Campbell won't be interested in you.'
Jean Drummond's eyes were wide open. She looked very afraid. 'But he might be,' she said. Her voice sounded very worried. 'Campbell always said that he didn't really know Craig at all, but I always thought they were friends. I saw them together five or six times at least. I thought they were probably working together, stealing and so on. That's what I told the police. And I'm sure Campbell won't have forgotten that.'
Logan and Grant looked at each other. Then Logan turned to Jean Drummond. 'I really don't think you're in any danger,' she said, 'but of course we can't take any chances. We could ask for a policewoman to stay with you until we find Campbell.'
Jean Drummond sat quietly for a moment, thinking.
'Yes, I think I would like that,' she said finally. 'My husband is away on business at the moment and I don't want to be in the flat alone.'
Logan nodded at Grant, who went out of the room to phone for a policewoman.
Logan spoke to Jean Drummond again. 'You said your brother was often in trouble with the police?'
'Yes. I always knew Craig was a criminal,' she said. 'I mean, he always had money and he never had a job. For a long time I thought he was just a small criminal. You know, buying and selling things that were stolen. Perhaps stealing things himself sometimes as well. I used to think that he wasn't a serious criminal and that one day he'd grow up and get a job.'
Grant came quietly back into the room and sat down. Logan said nothing, waiting to see if Jean Drummond wanted to say more.
'I haven't thought about Craig for a long time,' said Jean, standing up and looking out of the window down to the street below. 'I always thought he would leave his life of crime. But one evening he came round to see me. He'd had too much to drink and he was full of talk about money. I saw then that he had decided how he would live his life. I saw then that he would always be a criminal.'
Again Logan said nothing. Sometimes it was better to let people follow their thoughts.
Jean Drummond turned back from the window with a little smile on her face. 'I'd almost forgotten about that evening. I remember Craig said something strange. He said something like "I'm going to get bags of money." I thought he meant he was going to get lots of money. I thought he was telling me that he was going to become very rich, so I said something like "That'll be nice to have bags of money." But he said, "No. No. I'm going to get bags of money. He thinks he's Mr Big around here…" I asked him who he was talking about, but he just repeated "bags of money". I don't know what he meant. Anyway, he'd had far too much to drink so it probably didn't mean anything.'
Jean Drummond did not see Grant look across at Logan, but Logan did. Grant had got something. It was something that the woman had said. Logan couldn't think what it was and she would have to wait to find out.
Jean Drummond was smiling to herself, remembering her brother.
'I haven't thought about that for ages,' she said, as she sat down on one of the kitchen chairs. 'I'm sorry. You must think I can't stop talking. It's just that I haven't talked about Craig for ages.'
'No. You don't have to be sorry,' said Logan. 'Thank you for seeing us. You've been very helpful.'
After telling Jean Drummond that a policewoman would arrive in about half an hour, Logan and Grant said goodbye and left the flat. As they walked down the stairs, Logan looked at Grant.
'OK,' she said. 'What did Jean Drummond say that was so interesting?'
'Well,' said Grant. 'Craig Sinclair had drunk far too much. What if he didn't say he was going to get "bags of money"? What if he actually said he was going to get "Bags's money"?'
'And who,' asked Logan, 'is Bags?'
Grant gave her a big smile.
مشارکت کنندگان در این صفحه
تا کنون فردی در بازسازی این صفحه مشارکت نداشته است.
🖊 شما نیز می‌توانید برای مشارکت در ترجمه‌ی این صفحه یا اصلاح متن انگلیسی، به این لینک مراجعه بفرمایید.