سرفصل های مهم
فصل 05
توضیح مختصر
زمان مطالعه

12 دقیقه

سطح

خیلی سخت
دانلود اپلیکیشن «زیبوک»
این فصل را می‌توانید به بهترین شکل و با امکانات عالی در اپلیکیشن «زیبوک» بخوانید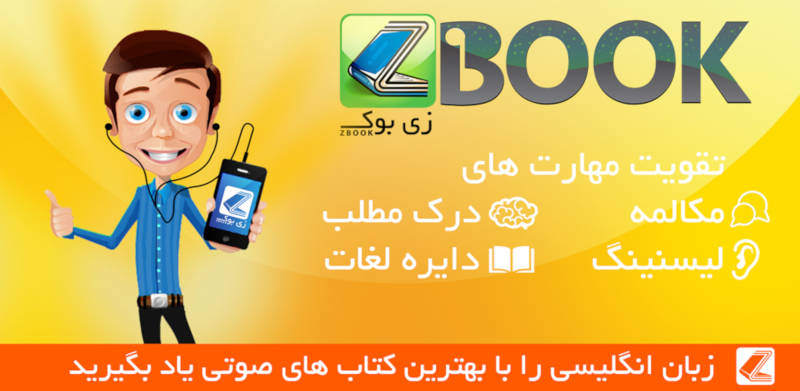 متن انگلیسی فصل
CHAPTER FIVE
Questions for Robert Baxter
'Bags,' said Grant as he opened the car door and got in, 'is Robert Baxter.'
'You mean the Robert Baxter who owns the big sports centre out on the Corstorphine Road?' asked Logan.
'That's him. And, of course, the Robert Baxter that the Serious Crimes Unit have been trying to catch for such a long time.'
'How is it that you know he's called Bags and I don't?' said Logan, smiling. When she and Grant had started working together three years ago, Logan had quickly realised that Grant was a very good policeman. He had ways of getting information that other people couldn't find out, and he forgot very little.
'I'd be surprised if you did know he's called Bags,' said Grant. 'Only people who grew up in Edinburgh would know.'
Logan was from Penicuik, a town about fifteen kilometres south of Edinburgh.
'Baxter grew up in a poor part of town,' continued Grant. 'He was a wild kid, but he only got caught by the police once.'
'What for?' asked Logan, as she knew Grant wanted her to.
'For stealing an old lady's handbag. He ran past her in the street and took it. Unluckily for him, he ran straight into the arms of a policeman. After that, his friends called him 'Bags' Baxter for a while.'
'But not now?' asked Logan.
'No, he's too rich and important now,' said Grant. And, of course, people are afraid of him.'
'Yes,' said Logan, 'they certainly are.'
For the rest of the journey back to the London Road police station, neither Grant nor Logan spoke. Logan was deep in thought about Robert Baxter.
The Serious Crimes Unit had wanted to catch Baxter for a long time but he'd been too clever. Baxter was the man behind a lot of the crime in Edinburgh. He planned it, organised it and made a lot of money from it. He also owned businesses that were not criminal and made a lot of money from those too. Baxter was a hard man. He expected the people who worked for him to do what they were told without question. People who did not follow his orders found out how hard he was. It was said that he had killed more than one person. However, the police had never found anything and it was difficult for them to get information about Baxter because people were too afraid to talk.
When Logan and Grant arrived back at the London Road police station, it was nearly ten o'clock. Logan spoke: 'We'll need to talk to Mr Baxter tomorrow, Grant. Find out where he's going to be at nine thirty in the morning and let me know before you go home.'
'Right, madam,' said Grant.
Logan went up to her office. On her desk were two notes from the scientists. The first note said that there were three fingerprints on the envelope. Two of them were Morag Mackenzies's, one was not. That fingerprint might be useful if they could find out whose it was. There was no information about the handwriting on the front of the envelope. The writing on the back was Morag's. The second note said that the scientists were looking at the blue Audi and they would let Logan know what they found out the next day.
Logan turned her chair away from her desk and sat looking out of the window. She thought about the two people who were dead: Craig Sinclair, killed seven years ago, and Morag Mackenzie, killed not much more than seven hours ago. Were they killed by different people or was it perhaps the same person? Why had Ronnie Campbell escaped? Had he killed Morag because she had helped to put him in prison? Would he kill again? Or was there another reason for his escape? What about Jimmy Brown? Was he just a robber? Or was he a murderer too? And now there was Robert Baxter. What was his part in this story? Was he left-handed or right-handed? She would find out in the morning.
At nine thirty the next morning Logan and Grant were standing beside an indoor tennis court at the Robert Baxter Sports Centre watching two men play tennis. The taller of the two, fair-haired and in his late thirties, threw a ball in the air and hit it hard with the racket in his right hand. Logan knew from pictures she had seen in the papers that this was Robert Baxter. The other man missed the ball completely.
'Game, set and match,' said Baxter.
'Six love, six two.'
The men shook hands.
'Thanks for the game,' said Baxter.
As Baxter came off the court, Logan and Grant walked up to him.
'Mr Baxter, I'm Inspector Logan of the Edinburgh Police and this is Sergeant Grant.' Logan showed him her ID card. 'I was hoping we could talk to you for a few minutes.'
'Of course, Inspector,' said Baxter. 'I'm always happy to help the police.' His voice was friendly but Logan looked into his eyes. They were grey and hard.
'If it's all right with you, Inspector,' said Baxter, 'I'd like to have a quick shower first and then we could talk in my office.'
'OK,' agreed Logan.
'There are some seats by the front entrance,' said Baxter. 'If you wait there, I'll be very quick.'
Ten minutes later, Baxter led Logan and Grant through the sports centre towards his office. Logan watched Baxter walking easily in front of her. His suit looked Italian and Logan thought it must have cost at least 1500 pounds. Baxter was also wearing a dark blue shirt with a light blue tie. There was a large gold ring on the little finger of his left hand. And his shoes, which looked Italian too, probably cost as much as the suit. Here was a man who liked spending his money on clothes.
They arrived at Baxter's office and he held the door open for Logan and Grant to walk in. It was a large airy room with expensive-looking furniture.
'Coffee?' asked Baxter, nodding at the coffee machine on a small table at the side of the room.
'No, thank you,' said Logan. 'We'll try to take as little of your time as possible. We know you're a busy man.'
Baxter got a cup of coffee for himself and sat down opposite Logan and Grant.
'What can I do for you, Inspector?' he asked. He took a cigarette from a wooden box on his desk and lit it with a gold lighter.
'Just a couple of things, really,' said Logan. 'A young woman was murdered yesterday in Holyrood Park.'
'Yes, I read about it in the paper this morning,' said Baxter. A terrible business.'
'Her name was Morag Mackenzie. Have you ever met her or spoken to her?'
Baxter thought for a moment or two.
'Morag Mackenzie,' he said slowly. 'No, I don't think I know that name. Of course, she might have used the sports centre here. I could get someone to find out, if you like. I mean, I know some of the people who come here but not all of them. There are far too many.'
'That's all right,' said Logan. 'I don't think she was a very sporty type of person.' She gave a little smile and then continued. 'The other question is about the past. Did you ever know a man called Craig Sinclair? Did he work for you or were you friends with him?'
Baxter looked as if he was thinking hard. His hand came up to his chin. 'Craig Sinclair. No, I don't think so. I don't think I know that name at all. Again, I could get someone to find out if he was working here but…' Baxter did not finish the sentence.
'Well, that's it,' said Logan, standing up.
'I'm sorry I couldn't be more help, Inspector,' said Baxter, also standing up. 'I hope you find the person you're looking for.'
'I hope so too,' said Logan. She looked round at Baxter's office. 'You've done very well for yourself, Mr Baxter. I understand you come from one of the poorer parts of Edinburgh, and yet now you're an important businessman with a number of fine companies.'
'I've worked hard,' said Baxter, smiling a little. 'If I do something, I like to do it well. Now, if you'll excuse me,' he continued, picking up the phone, 'I have an important call to make.'
As Logan and Grant left the room, they could hear Baxter speaking.
'What do you mean he's not there?' he said. 'Find out where he is. Tell him the main man wants to speak to him.' Outside the sports centre, Logan and Grant sat in the car. Across the car park Logan could see a dark green Mercedes. The car number was RB 1.
'So,' said Logan, 'do you think Baxter is Morag Mackenzie's main man?'
'That's just the question I was asking myself,' said Grant. 'But even if he is, that doesn't mean he killed her. Anyway, he's right-handed.'
Logan put on her seat belt and started the car. 'What did you think of him?' she asked.
'I think his clothes probably cost as much money as I earn in a month,' said Grant.
'I didn't know you were so interested in fashion,' said Logan, and they both laughed. Grant always wore a blue jacket and grey trousers. Somehow, even when he wore a new jacket or new trousers, they always looked old.
'There was something else strange though,' she said. 'What was that?' asked Grant.
'He didn't seem at all surprised by the questions.'
'How do you mean?' asked Grant.
'Well, he didn't want to know why we were asking him about these two people,' replied Logan. 'I mean, if someone started asking you questions about two people you'd never heard of, wouldn't you want to know why?'
'I see what you mean,' said Grant. 'Yes, that is interesting. I hadn't thought of that.'
As Logan turned the car out of the sports centre on to Corstorphine Road, the car phone rang. Grant answered it.
He listened for a moment then said, 'Hold on, please.' He turned to Logan.
'I think you might want to take this call. It's your journalist friend, Tam MacDonald. He says he knows where Ronnie Campbell is.'
مشارکت کنندگان در این صفحه
تا کنون فردی در بازسازی این صفحه مشارکت نداشته است.
🖊 شما نیز می‌توانید برای مشارکت در ترجمه‌ی این صفحه یا اصلاح متن انگلیسی، به این لینک مراجعه بفرمایید.