سرفصل های مهم
فصل 07
توضیح مختصر
زمان مطالعه

9 دقیقه

سطح

سخت
دانلود اپلیکیشن «زیبوک»
این فصل را می‌توانید به بهترین شکل و با امکانات عالی در اپلیکیشن «زیبوک» بخوانید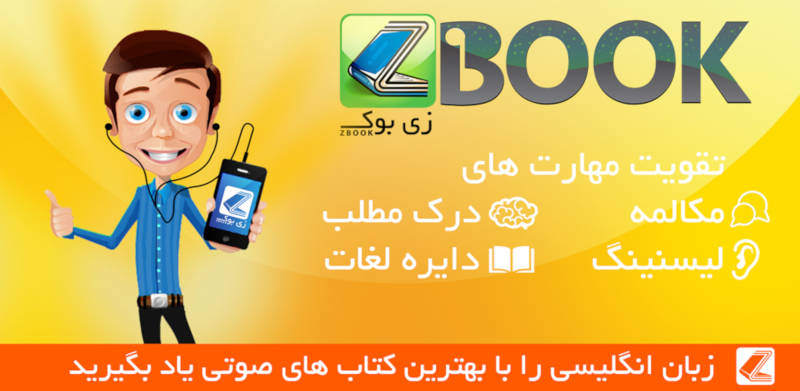 متن انگلیسی فصل
CHAPTER SEVEN
A very good reason to kill
Back at the London Road police station, Logan and Grant sat opposite Campbell in a windowless room. The clock on the wall showed eleven thirty. A cassette recorder on the table recorded their conversation. Ronnie sat forward in his chair, his arms on the table, his head in his hands. He was wearing a white T-shirt, jeans and trainers. A blue jacket was on the back of his chair. A paper cup of water was on the table in front of him. Since they had brought him into the room he had said nothing.
Logan waited until Campbell looked up at her. 'Why did you escape, Ronnie?' she asked.
Campbell looked her straight in the eye. 'Because I wanted to get out,' he replied.
'Don't play games with us,' said Grant crossly. 'You know what the inspector means.'
Campbell looked at Grant and said nothing.
Logan spoke again. 'Ronnie, you know that first, almost no-one escapes. Second, if you do escape, you are almost certainly caught. Third, the only way to stay free is to have friends outside to give you money and get you out of the country. And you don't have any friends outside, do you?' Campbell said nothing. Logan and Grant said nothing. The room stayed quiet.
After a few minutes Logan said, 'Do you remember the girl who said she saw you and Sinclair in the Abbotsford Arms?'
Campbell looked up again. This time his eyes looked hard. He still said nothing.
'Do you remember her name?' asked Logan.
Campbell said nothing. Logan looked at Grant.
'Come on, Ronnie,' said Grant. 'I've told you - stop the games. You remember Morag Mackenzie. You won't forget her name quickly, will you? Well, she was killed yesterday, soon after you escaped. In fact probably about the time you got to Edinburgh. Someone cut her throat.'
There was a strange look on Ronnie's face: he looked surprised and afraid.
Grant continued: 'The inspector asked why you escaped. My answer is that you've spent seven years in prison because of Morag Mackenzie and you've still got time left to spend there. Morag Mackenzie gave the police important information that meant you were caught and sent to prison. I think you escaped so you could find Morag and murder her…'
Campbell jumped up out of his chair.
'Stop it!' he shouted. 'I didn't kill Morag Mackenzie and I didn't kill Craig Sinclair. I didn't even know Morag Mackenzie was dead.'
'But you did know where she lived, didn't you?' said Logan. She wasn't at all sure that he did know but it seemed possible since the blue Audi was found near her flat.
'Yes, I did,' Campbell said. 'I know someone who knows her.'
'So what happened when you went to see her?' said Logan. Again she didn't know that he had been to see Morag but it seemed possible; probable even.
'I didn't see her,' said Campbell.
'You were seen,' said Grant, following Logan's thoughts and letting Campbell think they knew more than they actually did. 'We found the car near her flat and you were seen going there.'
'I went there,' said Campbell, 'but she wasn't in. There was no-one there.'
'So where was Jimmy Brown?' Logan thought to herself. Then she remembered the evening paper in Morag's flat and realised that Brown must have gone out at some point.
'So what did you do then?' she asked.
'Well, I just walked the streets for a time.'
'Weren't you worried that someone might realise who you were from your picture in the papers or on the television?' asked Logan.
Campbell looked at Logan. 'Nobody looks at people who live on the street,' he said.
Logan nodded slowly and then looked at Grant.
'Where did you spend the night?' Grant asked Campbell.
'Holyrood Park.'
'Had you been there before?' asked Grant.
'What do you mean "before"?' said Campbell.
'Before yesterday evening,' explained Grant.
'No,' said Campbell. 'I got there about ten or eleven in the evening. It was already dark. I slept up on the hillside about halfway up Arthur's Seat.'
It seemed to Logan that Campbell was beginning to talk more freely. Perhaps he might give her the information she had wanted earlier.
'So why did you want to see Morag Mackenzie?' she asked.
Campbell was quiet for a few moments, putting his thoughts together and deciding if he should answer at all. 'You wouldn't understand,' he said at last.
'Try me,' said Logan.
'I was beginning to go mad in prison. It's a terrible place. More terrible than you can possibly know. Seven years is a long time. I didn't know how long I could last. And I was in there for something I didn't do.'
Campbell stopped and looked at Logan and Grant, waiting for them to say they did not believe him. They stayed quiet, knowing that if they spoke, Campbell would say nothing more.
'For a time I thought there would be some new information about Sinclair's murder,' continued Campbell. 'I hoped the police would find out who really did it. But my lawyer came to see me some time ago and said that there was no chance of that happening.'
He stopped for a moment and drank some water. 'I had no hope. No hope of getting out. No hope of people believing that I didn't kill Sinclair. No hope. And then there was a chance to escape so I took it. I didn't think about it. I just took the chance when it came.'
'And Morag?' asked Logan quietly.
'She hadn't told the truth,' said Campbell, 'and I wanted to know why. I wanted to find out why she had said she'd seen us together the night Sinclair was murdered. I didn't even know her. Perhaps someone had paid her to say it. But if so, who? And why? I wanted to find out.'
'So, what were your plans for today?' asked Logan.
'I was hoping to get some more money outside Jenner's this morning and then go and see if Morag was back at her place this afternoon.'
Logan and Grant left a police officer with Campbell and went up to Logan's office for some coffee.
'So, what do you think?' asked Logan.
'Well, he didn't have a knife, or blood all over his clothes,' said Grant.
'But he does have a very good reason for wanting to kill her,' Logan said.
'Seven years in prison,' said Grant.
Logan picked up a message from her desk and read it.
'The search of Morag and Jimmy's flat,' she said. 'The scientists have taken away some knives for a closer look, but no clothes with blood on them.'
She picked up another note from her desk.
'Campbell's fingerprints are on the inside of the blue Audi, but there's nothing else of interest there. They're also checking the fingerprints on the envelope with our records. So far they aren't Campbell's or Jimmy Brown's.'
She looked at her watch.
'I think we should go and talk to Jimmy Brown now,' she said. 'I want to know how that newspaper got into his flat and if he really knew who Morag's main man was.'
مشارکت کنندگان در این صفحه
تا کنون فردی در بازسازی این صفحه مشارکت نداشته است.
🖊 شما نیز می‌توانید برای مشارکت در ترجمه‌ی این صفحه یا اصلاح متن انگلیسی، به این لینک مراجعه بفرمایید.