سرفصل های مهم
فصل 11
توضیح مختصر
زمان مطالعه

6 دقیقه

سطح

سخت
دانلود اپلیکیشن «زیبوک»
این فصل را می‌توانید به بهترین شکل و با امکانات عالی در اپلیکیشن «زیبوک» بخوانید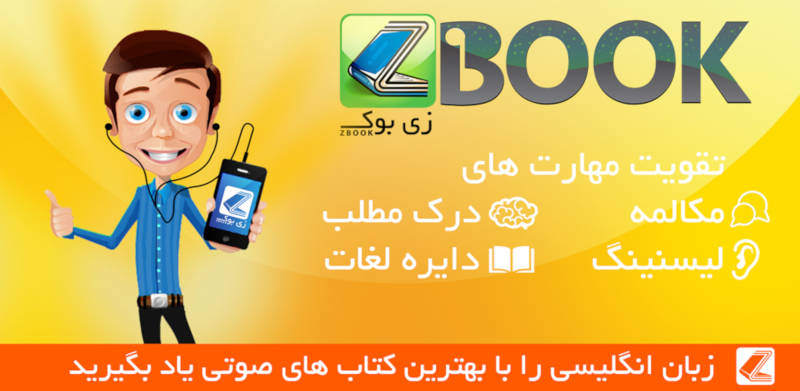 متن انگلیسی فصل
CHAPTER ELEVEN
The last pieces of the puzzle
Grant brought in some fingerprint ink and paper and took Baxter's fingerprints. He left the room for a short time to take them to the scientists. When he returned, Logan started talking to Baxter again.
'OK,' she said. 'Let's go right back to the start, to the murder of Craig Sinclair.'
Baxter's eyes looked empty. He shook his head slowly from side to side, as if he could not believe what was happening.
'Yes,' Logan went on, 'I've been looking at that murder too. And, actually, I've had some good luck. I found a man who saw you leaving Sinclair's body in Beaverhall Road. He described you and your car and he even told me your car number. You shouldn't have such an easy number to remember.'
She didn't tell Baxter that Gus MacLeod couldn't actually remember the number and that anyway nobody would ever believe him. It was enough that Baxter believed that she had found him. Logan was now quiet. If Baxter believed that she knew everything, he might tell her the things she didn't know. Grant and Logan watched him thinking. Baxter opened his mouth and started to speak a couple of times but then stopped. It was as if he could not quite decide what to say. Would he still say he knew nothing, although the police already knew so much? Or would he tell the truth? Finally he spoke.
'Sinclair tried to steal some money from me. Actually he did steal it. And then he started telling everyone about it: "I've got Bags's money. Bags is no good any more. I'm the boss now." So I had to do something. I got my money back and I made sure no-one else would try to steal from me and everyone knew I was still the main man.'
'And you made us think that Campbell killed Sinclair,' said Grant.
'Why not?' Baxter's shoulders went up and down. 'I knew Campbell a little and I didn't like him much. He and Sinclair worked together sometimes. I thought they might have worked together getting my money. I thought it was a clever idea to make both of them disappear at the same time. And I knew that if Campbell went to prison for Sinclair's murder, I wouldn't.'
'So you put the gun in his flat?' said Logan.
'Yes. I found a box under the sink in the kitchen. I just put the gun in the box. It was his box. It had his fingerprints on it.'
'How did you get into his flat?' asked Logan.
'It was easy,' said Baxter. 'I've had a lot of practice getting into houses without breaking any glass.'
Logan thought for a moment and then continued: 'And what about Morag?'
'She did things for me from time to time. She was happy to tell the police that she'd seen Campbell with Sinclair that night. I paid her well for it. I continued to give her bits of work so I could make sure she stayed quiet.'
'And everything was fine until Campbell escaped,' said Logan.
'Morag rang and told me about it. She'd seen it on the news. She was worried that Campbell would come and see her. She said she wanted to meet me. To talk about it.' Logan said nothing. Baxter had stopped talking and was looking at the top of the table. Finally he looked up.
'The stupid woman wanted more money. Campbell escaped and the stupid, stupid woman thought it was a great chance to ask for some more money to keep her quiet. Well, she was right. She's quiet now.'
Baxter sat back in his chair, his hands on his knees. His face was now white, his eyes wide, as he realised his world had just crashed in the most terrible way. He looked at Logan and said no more.
At five o'clock Logan was standing in her office, looking out of the window and deciding that it was time to go home. There was a light knock and the door opened. Tam MacDonald came in, shutting the door behind him.
'I hear it's all over,' he said, walking across the room to stand beside her.
'Yes,' she said. 'Robert Baxter killed Morag Mackenzie. And seven years ago he killed Craig Sinclair.'
'I know. I met Sergeant Grant as I came in,' Tam said. He turned to look at her. 'The usual excellent work by Jenny Logan.' He smiled but he could see that she was still serious.
'Thanks,' she said, 'but I'm sure that Ronnie Campbell wishes the Edinburgh Police had done some excellent work seven years ago.'
'What will happen to him?' asked Tam.
'Well, first we have to look at the Sinclair murder again.
That will be easy because Baxter has told us everything. Then Campbell will go free. I don't think we're going to worry too much about his escape from prison or his stealing a car. He's had seven years in prison for something he didn't do.'
'Will he get some money for the time he was in prison?' asked Tam.
'Quite a lot I should think,' said Logan.
'I'd rather be free for seven years than have a lot of money,' Tam said.
'I think Ronnie Campbell would agree with you,' said Logan.
She turned and looked into his eyes. 'Anyway, thanks for your help.' They were good friends so she moved forward and kissed him softly on the lips. His arms came up round her body and he held her to him. After a minute she moved back a little.
'What about that dinner invitation?' he said, smiling.
'I hadn't forgotten,' she said, her hands still on his arms. 'I'm tired. Let's go back to my place first and decide where to eat later.'
مشارکت کنندگان در این صفحه
تا کنون فردی در بازسازی این صفحه مشارکت نداشته است.
🖊 شما نیز می‌توانید برای مشارکت در ترجمه‌ی این صفحه یا اصلاح متن انگلیسی، به این لینک مراجعه بفرمایید.