سرفصل های مهم
فصل 17
توضیح مختصر
زمان مطالعه

9 دقیقه

سطح

خیلی سخت
دانلود اپلیکیشن «زیبوک»
این فصل را می‌توانید به بهترین شکل و با امکانات عالی در اپلیکیشن «زیبوک» بخوانید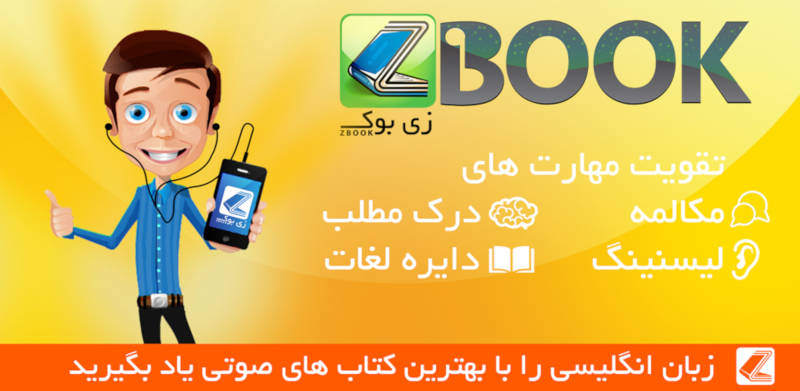 متن انگلیسی فصل
Chapter seventeen
What Billy Marr really did
The following morning, Logan and Grant were sitting in Logan's office on the second floor. Logan still had red marks around her wrists where she had been tied up. There was a knock and the door opened. It was Helen Robertson.
'Hi Jenny. I heard you were back at work already,' she said. 'How are you?'
'Not too bad, thanks,' said Logan.
'I was just passing,' went on Robertson, 'and I thought you'd like to know that the insulation material we found on the two murdered women is a match with the material found in the roof space at Karen Ramsay's flat.'
'Good,' said Logan. 'It all helps to make sure we have the right person and that she goes to prison.'
'Better still,' continued Robertson, 'they found some more material in the roof space at Ramsay's flat which is an exact match with Fran Stewart's skirt.'
'Excellent,' said Logan.
'So what was it all about?' asked Robertson. 'Why did she do it?'
Logan sat back in her chair holding a cup of coffee. 'It seems that it was all to do with research in the Computer Science department at the university,' she began. 'I don't understand it completely, but Kenneth Henderson explained the main ideas to me. Essentially, it's like this: two of the areas of research at the university are new wireless technology and computer security, and one of the main problems with wireless technology is security. For example, as I understand it, if I have the right equipment, I can park outside your office, log on to your computer, and then help myself to information without you knowing anything about it.'
'So why don't computer scientists just help each other find the answer to the problem?' asked Robertson.
'Well, apparently some researchers get very worried about other people stealing their ideas,' explained Logan. 'So they keep all their research very secret. However, there were a few people at the university who knew what all the researchers were doing -'
'- and Karen Ramsay was one of them,' finished Robertson.
'Exactly,' said Logan. 'She saw how two different pieces of research could work together to provide an answer - a brilliant idea that would not only get her a PhD but also make her rich. The problem was the two people who had actually done the research.'
'So she decided to kill them,' said Robertson.
'Right again,' said Logan. She looked across at Grant for him to finish the story for Helen Robertson.
'She knew both the women,' said Grant, 'so it was easy enough to offer them a lift. Presumably she followed them, waiting for a suitable opportunity. Late at night both of them would probably have been happy to accept the offer of a lift from someone they knew. After that it was easy.'
There was silence in the room as they thought about what Ramsay had done.
There was another knock at the door. Sergeant Graham looked into the room.
'Sorry to interrupt you,' he said, 'but do you still want to see Billy Marr? He's just been brought in downstairs.'
To Grant's surprise, Logan said, 'Actually, yes. Bring him up.'
'I'll leave,' said Robertson.
'No, no, Helen, wait. Come and sit down.' And Logan pointed to a chair beside her desk. Robertson sat down, looking a little confused. As a police doctor, she wasn't usually present at interviews.
A few minutes later Sergeant Graham showed Billy Marr into the room.
'Sit down, Billy,' said Logan. 'Now then, I want you to tell me exactly what happened two weeks ago when you found the woman's body on Calton Hill.'
Marr was about to open his mouth to speak, when Logan said, 'And no, don't tell me you killed her because we know who killed her and it wasn't you. Just tell me what you saw and did.'
'Well, I was up in the park there on Wednesday night - well, Thursday morning,' he began. 'Like I told you before.'
'What time?' asked Logan.
'I guess about two or three in the morning. I'd been out for a meal at an Indian restaurant. I'd had a few drinks and I was sitting against the wall close to the road and then I fell asleep. When I woke up, there was someone sitting further along the wall. I thought she was watching me. I sat there for a time and so did she. I told her to stop watching me, but she didn't.'
Marr's voice got louder.
'Was that a problem?' asked Logan.
'Sure it was,' said Marr. 'I didn't like her staring at me.'
'So what did you do?' asked Logan.
'I ran over towards her. I was really angry.'
'What did you do?' repeated Logan.
'I put my hands round her throat I was so angry,' said Marr. 'I didn't mean to kill her,' he continued, 'but I did. She made this horrible noise. I let go and jumped back but it was too late. She fell sideways and she was dead. Really, I didn't mean to kill her. It just happened like that.'
Logan looked at Helen Robertson.
'Billy,' said Robertson. She paused and waited until Marr looked up at her and she was sure she had his attention. 'She was dead when you found her. I'm absolutely certain of that.'
'But she made an awful dying noise when I put my hands round her throat,' said Marr.
Robertson thought for a moment. Then she spoke, 'Billy, dead bodies often make strange noises. They do strange things. Sometimes dead bodies even sit up. It can be very frightening if you don't know that it happens.'
Marr was quiet for a few moments as he thought about what Robertson had said.
'So you mean she could have made the noise even if she was dead?' he said eventually.
'Yes,' said Robertson.
Marr was quiet for a little longer. Then he looked at Logan. 'Thank you!' he said. 'I really thought I'd killed her. I really thought it was my fault. I didn't know why you wouldn't believe me.'
'OK. I understand, Billy,' said Logan. 'Now off you go. Sergeant Grant will see you out.'
Grant and Billy Marr left Logan's office. Helen Robertson went too, closing the door behind her. Logan stood up, stretched a little and looked out of her office window at the park over the road.
There was a knock at the door. Logan turned round as Tarn's red hair and glasses appeared round the door.
'Hi, Jenny,' he said, coming in and letting the door close behind him.
'Tam.'
He took her in his arms and held her tight for a moment. Then he stood back, still holding her hands, and looked her up and down.
'How are you?' he asked.
'OK.' She nodded.
'I was worried,' he said.
Logan looked out of the window. 'So was I.'
'I don't suppose it's worth suggesting you do a different job.'
Logan looked at Tam and smiled.
'What do you think?' she asked.
'I think it's too important to you, you're too good at it and you're, too lucky,' he said.
Logan took him in her arms and held him tight again.
'You're absolutely right!' she said. 'Especially that bit about being lucky.'
مشارکت کنندگان در این صفحه
تا کنون فردی در بازسازی این صفحه مشارکت نداشته است.
🖊 شما نیز می‌توانید برای مشارکت در ترجمه‌ی این صفحه یا اصلاح متن انگلیسی، به این لینک مراجعه بفرمایید.