سرفصل های مهم
فصل 12
توضیح مختصر
زمان مطالعه

13 دقیقه

سطح

خیلی سخت
دانلود اپلیکیشن «زیبوک»
این فصل را می‌توانید به بهترین شکل و با امکانات عالی در اپلیکیشن «زیبوک» بخوانید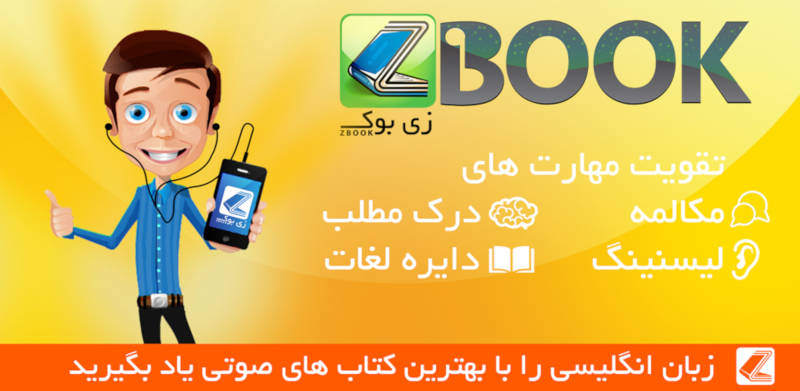 متن انگلیسی فصل
Chapter twelve
An evening on The Meadows
The Bruntsfield Hotel, not far from The Meadows, is a large comfortable hotel in Bruntsfield Place, a kilometre or two south of Princes Street. The hotel bar, called the King's Bar, is on the lower ground floor and has an entrance down some steps from the small car park at the front of the hotel. At eight thirty on Tuesday evening Logan and Grant were sitting in the bar. They had spent the morning sorting through the mountain of paper that the case was producing. Most of this was interview reports. There were interviews with people who were at the Usher Hall, interviews with friends of Clare Rutherford and Frances Stewart, and interviews with the guests at Kenneth Henderson's party. The two police officers had spent the afternoon making arrangements for the evening's activity. They intended to stop everyone who passed through The Meadows that Tuesday and find out if they had been there the week before.
Grant was dressed in his usual grey trousers and blue jacket. Logan was wearing a dark grey jacket and trousers and a peach-coloured blouse. She wore small earrings of a Scottish design but no make-up. Logan didn't often wear make-up and never at work. In front of Grant was a large glass of orange juice. Logan was drinking tomato juice.
Having spent the whole day discussing the case, they had now moved on to talking about Grant's garden, Grant's nephews and nieces, and what he and Mrs Grant were going to do when he retired in three months' time. Grant was sixty years old and was stopping work at the end of the year.
Logan picked up her drink and finished it. She looked at her watch.
'OK,' she said. 'Let's go and see who can remember what they saw this time last week.'
There are a number of paths across The Meadows with trees along them, and a road, Melville Drive, between The Meadows and another green area of parkland called Bruntsfield Links. Police officers were stopping everyone, both in cars and on foot. They showed photos not just of Clare Rutherford, but also of Frances Stewart and asked people if they had seen either of them. They asked especially if people had seen Clare Rutherford some time after the concert the week before. Logan and Grant spent their time moving between the different groups of officers and keeping up to date with what was happening. As Logan drew near one of these groups, she heard a voice she recognised.
'I think you'll find that I don't need to answer these questions. I've already spoken to Inspector Logan at some length,' the voice was saying. It was Kenneth Henderson and he was wearing an expensive and very fashionable brown leather coat. He hadn't seen Logan arrive but turned as soon as he heard her voice.
'I think you'll find you do need to answer these questions, Mr Henderson,' she said. 'We have discussed Wednesday evening, as I remember, but not Tuesday evening. Where were you then?'
Henderson looked at Logan.
'Inspector, on Tuesday evenings I always play squash at the Lothian Squash Club on Coates Crescent.'
'Until what time?' asked Logan.
'It depends,' said Henderson.
'What time did you leave the club last week?'
Henderson thought for a moment.
'I stayed for a drink afterwards. I guess I left about ten thirty.'
'And you walked back this way, along Lothian Road, past the Usher Hall and up here across The Meadows?'
'Yes,' said Henderson. 'I always do.'
'Did you see Clare Rutherford as you were walking home last week?' As Logan asked the question, one of the police officers held forward a photograph of Clare Rutherford for Henderson to see. Henderson waved it away.
'I know what she looks like,' he said impatiently, and then corrected himself in a more gentle voice. 'Looked like.' He looked at Logan. 'No,' he said, 'I didn't see her.'
Logan looked at Henderson for a long time without speaking. He had been walking past the Usher Hall at about the time that Clare Rutherford had disappeared. He might have been at home on his own when she was killed - but he might not. Frances Stewart had disappeared after leaving his party. He had certainly had the opportunity but why would he have killed these two women? His love life seemed important to him. Had he asked both women out and they had refused him? It seemed unlikely. He had suggested that he was interested in Logan but hadn't been especially worried when she had not shown similar interest in him. Was it something to do with research at the university? Was that really likely? She could take him down to London Road for further questioning or she could make him sweat for a bit. She decided to make him sweat.
'Mr Henderson,' she said, you must admit it seems odd that Frances Stewart disappeared after your party and Clare Rutherford disappeared when you were both in approximately the same place. I'd like you to pop into London Road police station tomorrow sometime for a further chat about all this.'
Henderson took a deep breath.
'At a time that suits you,' said Logan. 'Say, four o'clock tomorrow afternoon.' And Logan turned and walked on to the next group of police officers.
The questioning continued through the evening, but they got no more information. At twelve thirty Logan walked over to a group of people standing on Melville Drive. She intended to thank the police officers for giving up their evening and to tell them to go home. However, as she reached the group, she saw a face she recognised.
'It's Katie Jardine, isn't it?' she asked.
'Oh! Inspector Logan. Hello,' said Jardine. Her hair was very wild today. 'How are you? Have you got any further with your investigation?'
'No, not yet, but we're still working on the case,' said Logan, and then looked at the girl who was with Katie Jardine. Jardine noticed Logan's look.
'This is Karen,' she said, 'Karen Ramsay; she's a friend of mine.' Karen Ramsay was easily 185cm tall, Logan thought, and she was big too. She looked older than Katie Jardine, probably in her late twenties. But, most noticeable of all, she had long blonde hair and an extraordinarily beautiful face.
Logan smiled at Ramsay, then looked back at Jardine and said, 'On your way home?'
'Yes,' she said. 'We've just been to the cinema. We stopped for a drink on the way back.' Jardine looked up at Ramsay as she spoke.
'Oh, I see,' said Logan, turning to Karen Ramsay. 'Are you a research student at the university too?'
'Yes. I work there part-time as well,' she added. Ramsay's voice was deep with a west coast accent. She looked Logan straight in the eye when she spoke to her. It was a look that made Logan feel a little uncomfortable, as if she shouldn't be asking Ramsay questions.
'Oh, yes?' said Logan, asking for more information without actually making it a direct question. The fact that she felt uncomfortable didn't stop her questions; it made her more interested in searching for information.
'Karen teaches at the university,' said Katie. Logan noticed Grant look more closely at Ramsay and begin to take more interest in the conversation.
'Just a few hours a week,' said Ramsay. 'I'm really doing research for a PhD - a doctorate.'
'You want to become a doctor?' asked Logan.
'Yes,' said Ramsay, 'a doctor of computer science.'
'Oh!' said Logan. 'You work in the computer department.'
'Yes,' said Ramsay.
'Right,' said Logan thoughtfully. 'So what's your research all about?'
Ramsay looked down at Jardine and then back at Logan. She smiled.
'How much do you know about computers, Inspector?'
'Not much,' replied Logan. 'But I just wondered if your research was related in any way to what Clare Rutherford and Frances Stewart were doing.' The effect of Ramsay's stare was almost physical to Logan.
'Not really,' said Ramsay. 'I only knew a little about what they were doing. People don't talk too much about their research. Not until the research is finished anyway.'
'Professional competition?' asked Logan.
'Sort of,' said Ramsay, her eyes not leaving Logan's. 'It has been known for people to steal ideas. As a result, researchers don't usually talk too much about their work.'
'I imagine you knew Clare Rutherford, since she shared a flat with Ms Jardine.'
'Of course,' said Ramsay.
'You weren't by any chance in this part of town a week ago, were you?' asked Logan. She looked directly at Karen Ramsay as she spoke.
'Actually, yes,' said Ramsay. 'I usually work at the Bruntsfield Hotel - in the restaurant - on Tuesday evenings. I've got a week off, which is why I'm not there this evening. I was probably coming home about this time.'
Again Logan felt uncomfortable as Ramsay looked her in the eye.
'And did you see Clare as you were going home?' asked Logan.
'I'm afraid not,' said Ramsay.
Logan looked at her watch. 'OK, thanks for your help,' she said. 'You'd better get off home.'
'Thanks, and good luck with the investigation,' said Jardine as the two women setoff towards Marchmont.
Logan watched them walk away and then turned to Grant.
'What did you think of Karen Ramsay?' she asked.
'She's tall,' said Grant, smiling.
'You got interested at one point in the conversation though,' said Logan seriously.
'Yes,' said Grant. 'That was when the university and the computer department were mentioned again. But I can't see how it could be important.'
'Nor can I,' said Logan, pushing her fingers back through her hair. 'And she was happy to tell us she was here last week. I just found her a little… well, I can't explain. Perhaps it's nothing to do with the case anyway.'
'Odd that she's working,' said Grant.
'Not really,' replied Logan. 'Students often have to work their way through university - even PhD students. A bit of teaching at the university, a bit of waitressing. It's quite normal really.'
Logan looked round The Meadows. There weren't many people still around at this time of night.
'Right,' she said. 'I think we're finished here. Not that we've got any further. Send everyone home and I'll see you in the morning.'
مشارکت کنندگان در این صفحه
تا کنون فردی در بازسازی این صفحه مشارکت نداشته است.
🖊 شما نیز می‌توانید برای مشارکت در ترجمه‌ی این صفحه یا اصلاح متن انگلیسی، به این لینک مراجعه بفرمایید.