سرفصل های مهم
فصل 10
توضیح مختصر
زمان مطالعه

8 دقیقه

سطح

سخت
دانلود اپلیکیشن «زیبوک»
این فصل را می‌توانید به بهترین شکل و با امکانات عالی در اپلیکیشن «زیبوک» بخوانید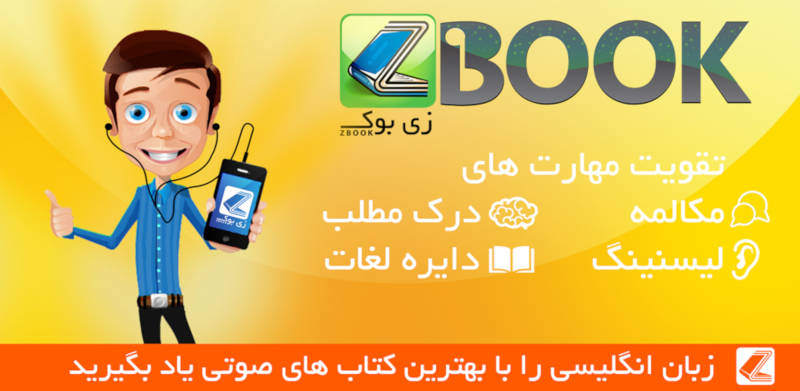 متن انگلیسی فصل
Chapter ten
Crossing the city
Logan asked Grant to drive back to the London Road police station. She opened the car window and took some deep breaths even though it was a cool autumn day.
'There are some things that need checking,' she said to Grant. 'Find out where Balfour was sitting in the Usher Hall. I want to know if he could have seen Clare Rutherford while he was there. Find out who's interviewing the other guests at Henderson's party and make sure they ask if anyone saw Balfour and Fran Stewart in conversation at any time. And finally get hold of Billy Marr again.'
'Billy Marr?' asked Grant in surprise.
'Yes, I get the feeling he must have seen Clare Rutherford's body on Calton Hill,' said Logan. 'What I can't work out at the moment is why he thinks he killed her.'
Grant smiled. He had almost completely forgotten about Billy Marr, but it was no surprise to him that Logan hadn't. She often followed unusual lines of thought.
'And,' said Logan, as ideas continued to hurry into her mind, 'let's get a list of all the researchers in the Computer Science department and their supervisors. I don't know what we're looking for, but it might be worth a try.'
They pulled into the car park at the police station and got out of the car.
'And get some lunch,' said Logan. 'Then we'll go and see Henderson. I've got some more questions for "Golden Boy".'
Grant smiled. He went off to do what Logan had asked him to, while she went upstairs to her office.
At first she just stood and looked out of the window. There was a park on the other side of the road and children played in it at all times of the year - in sunshine, snow or even rain. She looked at the children playing there today and wondered what type of adults they would become: adults who worked, slept and played or adults who stole, fought and killed. She had been investigating murder cases for four years now. The job didn't seem to get any easier. She still found it difficult to accept the idea that one person could take another person's life. But they did.
She turned to look back into the room. On one wall was a large map of Edinburgh. She walked over to it and found the important places in the case: Calton Hill, the Craigmillar Park Golf Course. Her finger ran over the map.
Where had the killer met these girls? She wondered. Was it at the same place? Still thinking about this question, she picked up a pencil from her desk. Clare Rutherford was walking back from the Usher Hall to her flat in Marchmont. Logan drew a line from the Usher Hall to Marchmont Road. Fran Stewart was walking back to Drummond Place from the party in Hope Terrace. Logan drew a line from Drummond Place to Hope Terrace. Where did the lines cross? The Meadows. People did not walk in straight lines though, thought Logan, and she looked again at the map, working out the way that each girl might have chosen to walk home. Would they both have walked through The Meadows? Yes, they might. Was that where the killer met them? It was as likely as anywhere else, she thought.
Just then the phone rang. It was Helen Robertson.
'Exactly the same as on Calton Hill,' said Robertson. 'Everything the same: the bang on the head, the hands tied; she was strangled and there's that roof insulation material on the blouse and skirt.'
'OK. Thanks,' said Logan. She picked the phone up again immediately to call Tam MacDonald.
'Tam,' she said, 'I'm afraid I need your help again.'
'OK, Jenny,' he replied. 'And if there's a story for me at the end, that would be good too.'
Logan smiled to herself. Tam - ever the journalist. She told him a bit about the recent developments in the case and explained some of her thoughts to him.
'What I'd like you to do,' she continued, 'is to chat to some people up at the university and find out what's going on in the Computer Science department. Both the dead girls were doing research up there.'
'I'd be happy to, Jenny,' said Tam, 'but why don't you do it yourself? It is a murder inquiry after all. You can ask anybody anything.'
'True,' said Logan. 'But first of all, I don't understand much about computers and you do. And secondly, people are not so free with information when they're talking to the police. But if a journalist was writing about how the university is at the cutting edge of developments in computer science…'
'… they might tell me all sorts of things they wouldn't tell you,' finished Tam.
At three o'clock Logan checked that Henderson would be at home. On their way over to Hope Terrace Logan explained to Grant her thoughts about The Meadows.
Its quite well lit, The Meadows,' said Grant. 'I mean, there aren't many dark corners where you can hit someone over the head, tie them up and take them away.'
'No,' said Logan. 'I don't think that's what happened. I think the killer must have picked the girls up there and taken them somewhere else. Either the killer is very good at persuading people to go with him or else the killer knew both the girls. And the girls weren't afraid of him.'
'Or her,' finished Grant.
'Right,' said Logan. 'Now, Fran Stewart went missing on a Saturday night. I think it's very unlikely that there would be any sort of regular pattern of movement through The Meadows on a Saturday night - you know, people who go through at the same time every Saturday. There's just people going out to pubs and clubs and restaurants, which they may or may not have done the week before.'
'But Rutherford went missing on a Tuesday night,' said Grant.
'Exactly,' said Logan. 'And it's Tuesday again tomorrow. Tuesdays are far less busy than Saturdays and there may be regular traffic - people going to and from work, regular Tuesday activities, that sort of thing. So tomorrow evening from, let's say, nine thirty to twelve thirty, I want to stop everyone in The Meadows and ask them if they saw anything unusual the week before.'
'OK,' said Grant as they pulled in outside Henderson's house. 'I'll get that organised for tomorrow evening.'
مشارکت کنندگان در این صفحه
تا کنون فردی در بازسازی این صفحه مشارکت نداشته است.
🖊 شما نیز می‌توانید برای مشارکت در ترجمه‌ی این صفحه یا اصلاح متن انگلیسی، به این لینک مراجعه بفرمایید.