سرفصل های مهم
فصل 09
توضیح مختصر
زمان مطالعه

12 دقیقه

سطح

خیلی سخت
دانلود اپلیکیشن «زیبوک»
این فصل را می‌توانید به بهترین شکل و با امکانات عالی در اپلیکیشن «زیبوک» بخوانید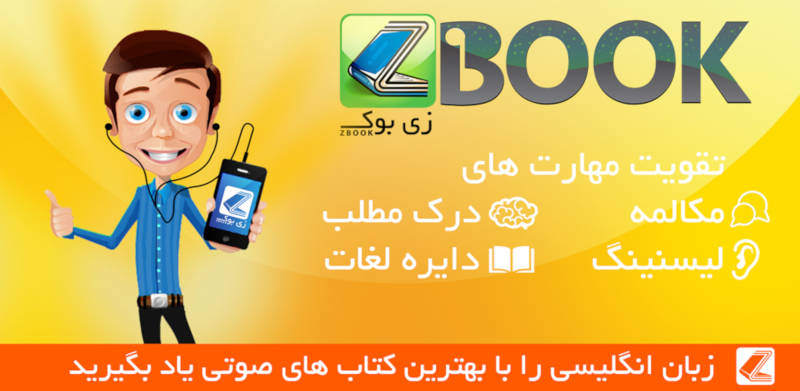 متن انگلیسی فصل
Chapter nine
Another talk with David Balfour
Monday morning started badly for Logan and soon got worse. Her kettle broke while she was making breakfast so she couldn't make a cup of tea. She then found she had set her video recorder wrongly and it had not recorded a programme that she wanted to watch. Things soon got much worse. When she arrived at the London Road police station, she was told that Frances Stewart had been found dead near Craigmillar Park Golf Course.
Driving out to the golf course, Grant told Logan what he had discovered about David Balfour and Henderson.
'Apparently there's a big question about Balfour's job at the moment. The university want to kick him out but they're having to be very careful.'
'Why's that?' asked Logan.
'Well, they want him out because he's not doing his job. He's OK at teaching and getting his students through their exams. But these days universities expect their staff to bring in money from research, especially the Computer Science staff. New technology makes good money.'
'And Balfour isn't bringing in good money?'
'No,' said Grant. 'He isn't bringing in any money.'
'So why are they having to be careful?' asked Logan.
'Well, his wife died last year after a long illness.'
'Ah!' said Logan, wondering if that explained his strange behaviour and dirty clothes.
'Everyone feels that his work has been poor because of that,' explained Grant.
'I see,' said Logan. 'A difficult situation. And what about Henderson?'
'It seems he's the golden boy of the Computer Science department,' said Grant.
Logan made an impolite noise to show that she did not share this opinion.
'He's popular with students and staff, and he gets good results. But more importantly he manages to bring in a lot of money to the university.'
Grant said nothing for a moment then looked at Logan and smiled.
'But…' he said.
Logan smiled and waited for Grant to go on. She was pleased that there was a 'but' about Kenneth Henderson.
'… some people wonder if all the money that should go to the university from Henderson's work does actually go to the university.'
'You mean the big house?' suggested Logan.
'Exactly,' continued Grant. 'Not many people can afford a big house in Hope Terrace on a university salary and a research percentage.'
'What's a research percentage?' asked Logan.
'Well, if a researcher develops something that the university then sells, the university keeps a third of the money, the researcher's university department gets a third, and the final third goes to the researcher.'
'I see,' said Logan.
'Some people think Henderson is making too much money - that he must be keeping some back from the university. And…' Grant paused again to let Logan enjoy the fact that there was more to come, '… some people think he has not been completely honest about his research.'
'How do you mean?' asked Logan.
'Well, last year the university sold a computer program to an American company. There was some disagreement about who developed the program: Henderson or one of his students. In effect, people are saying he has stolen research from his students.'
Logan was quiet for a few minutes after Grant finished talking.
Finally she spoke, 'I need to find out more about what these girls were researching. It might be important. Also we need to know where Balfour was when Clare Rutherford was murdered. And what time he left Henderson's party and where he went. We didn't ask him before - but then we didn't know Frances Stewart was dead.'
'Right,' said Grant. 'By the way, we've checked and Katie Jardine was with her parents last Tuesday night.'
Logan and Grant arrived at the Craigmillar Park Golf Course shortly after Helen Robertson, the police doctor. The body was in a group of trees not far from the road. It was also not far from King's Buildings, thought Logan, and that might well be important.
Robertson was bent over the body as Logan and Grant reached the trees. She heard them arrive but did not look up. Eventually she completed her examination and stood up.
'I'm afraid it looks very similar to the last one,' she said. 'Off the record, I'd say you're looking for the same person who killed the girl at Calton Hill. I might be able to be certain later.'
The three of them stood looking out over Edinburgh for a moment. Arthur's Seat with its mountainous parkland was away to the left; Craigmillar Castle in the distance in front of them. Logan wondered who they were looking for. And why was this person killing? Was it to do with s@x? Murder often was. Or was there another reason? Money, for example. Or could it be professional jealousy?
She took a deep breath and turned to look at the body. She recognised the face from the photo that Mrs Dalwhinnie had given her, even though the girl's tongue was sticking out and her face was blue round her mouth and lips. Like Clare Rutherford, Frances Stewart had been a pretty young woman, slim and with long, waist-length red hair. She lay now in a light green blouse and a long, dark green skirt, her beautiful hair falling over the green grass.
'Tell me about it,' said Logan.
'She was strangled too,' said Robertson. 'But this time it looks as if the killer didn't use their hands. They might have used a scarf, or a belt or something like that. I'll tell you more when I've examined the body. Time of death, about midnight last night, give or take half an hour each way.'
'OK,' said Logan.
'Again there are no scratches on the body and no signs of any s@xual activity that I can see. Though, of course, that doesn't mean that s@x wasn't a reason behind the murder.'
'True,' said Logan. 'It's always a possibility.'
'Anyway,' said Robertson, 'I'll get you my report as soon as I can. Oh, and as before, her hands have been tied at some time.'
'Thanks, Helen.' Logan turned to Grant. 'Organise a search of the area. Then we'll go and see Dr Balfour again.'
Logan and Grant found David Balfour in his office on West Mains Road. He appeared to be wearing the same clothes as the last time they had met. As at their earlier meeting, Logan preferred to stand, not giving Balfour the opportunity to look down at her; also as at their last meeting she found his eyes odd.
'I'm afraid we've got some more questions for you, Dr Balfour,' she began.
'Never mind, Inspector,' said Balfour. This time he had remained seated at his desk. 'I'm happy to help you if I can.'
Logan continued, 'First of all, we'd like to know where you were last Tuesday evening; and then we'd like to know where you were between ten and midnight on Wednesday evening.'
'Let me think,' said Balfour, pushing his hair back with his hand. 'On Tuesday evening I went to the Usher Hall. There was an Irish band playing that I wanted to see.'
Grant and Logan looked at each other.
'Who did you go with?' asked Logan.
'No-one,' replied Balfour. 'I went on my own.'
'What did you do after the concert?' asked Logan.
'I went home,' said Balfour. 'On my own.'
'Did you see Clare Rutherford at the concert?'
'No. I didn't know she was interested in Irish music,' said Balfour. Then suddenly he realised the importance of Logan's questions and his hand flew up to his mouth. 'Oh God! Was she at that concert before she disappeared?' he asked. 'How awful!'
'You're sure you didn't see her there?' asked Grant.
Balfour just shook his head and looked rather sadly at the desk in front of him.
'And what about between ten and midnight on Wednesday evening?' asked Logan.
Balfour thought for a moment. 'I was having a drink with some friends in Mathers.' Mathers was a bar in the West End of Edinburgh.
'Till when?' asked Logan.
'About eleven thirty,' said Balfour, still looking down at the desk.
'Names and addresses,' said Logan.
Balfour gave the names and addresses of three other university teachers, and Grant wrote them in his notebook.
'The other question,' said Logan, 'is what time did you leave the party on Saturday night?'
Balfour looked up quickly.
'What party?' he asked.
'Kenneth Henderson's party. You were there, weren't you?' asked Logan, but it wasn't a question.
'How do you know?'
Logan and Grant said nothing. They just looked at Balfour and waited.
Balfour looked from one to the other and realised he wasn't going to get an answer to his question.
'I left about twelve thirty,' said Balfour. 'I don't like parties much.'
'And afterwards?' asked Grant.
'Afterwards I went straight home.'
'Do you know someone called Fran Stewart - Frances Stewart?' asked Logan.
'I know the name because she's in the computer department, but I don't know her. She works for Kenneth. Why?'
'So you didn't speak to her at the party on Saturday night?' asked Logan.
'Not that I know of,' said Balfour.
Logan took the photograph of Fran Stewart out of her pocket and passed it to Balfour. Balfour took the photo and gave it a quick look.
'Yes, that's her,' he said. 'But I certainly didn't speak to her. To be honest I don't even remember her being there.'
Logan took the photo back. Balfour looked up.
'Why are you asking these questions?' he asked.
'Because Fran Stewart disappeared when she left that party and we found her body this morning,' said Logan. 'She's been murdered too.' Logan looked hard at Balfour. He shook his head slowly from side to side, a look of disbelief on his face.
مشارکت کنندگان در این صفحه
تا کنون فردی در بازسازی این صفحه مشارکت نداشته است.
🖊 شما نیز می‌توانید برای مشارکت در ترجمه‌ی این صفحه یا اصلاح متن انگلیسی، به این لینک مراجعه بفرمایید.