سرفصل های مهم
فصل 04
توضیح مختصر
زمان مطالعه

8 دقیقه

سطح

ساده
دانلود اپلیکیشن «زیبوک»
این فصل را می‌توانید به بهترین شکل و با امکانات عالی در اپلیکیشن «زیبوک» بخوانید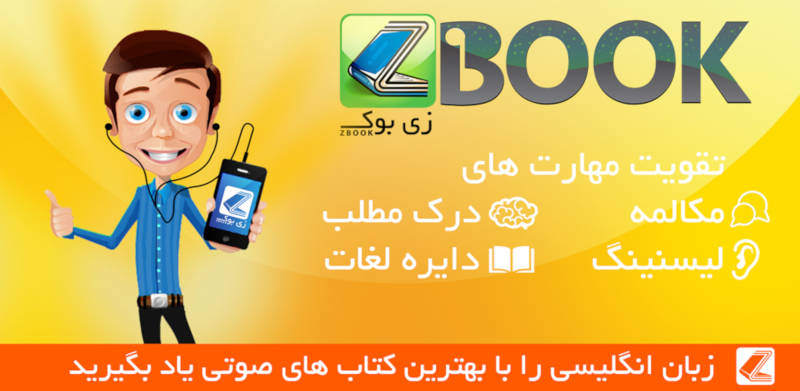 متن انگلیسی فصل
Chapter four
Student life
'Clare Rutherford. Aged twenty-five. She was a student at the university,' said Logan.
It was nine o'clock on Friday morning. Logan was sitting at her desk. Sergeant Grant had just come into the room.
'How do we know?' he asked.
'She shares a flat in Marchmont with a girl called Katie Jardine. Jardine reported her missing this morning.'
For many years the Marchmont area had been popular with students. A number of the university buildings were just a short walk away across an area of parkland called The Meadows.
'Twenty-five is quite old for a student,' said Grant.
'Research student,' explained Logan. 'She finished her degree course a couple of years ago and stayed on to do some research. She's in the Computer Science department. Well, she was.'
'What about Jardine?' asked Grant.
'Also a research student,' replied Logan. 'Apparently, Rutherford was going to a concert at the Usher Hall on Tuesday night. Jardine is from Glasgow and was staying at her parents' place in Glasgow that night. It was her father's birthday. She came back on Wednesday afternoon and when Rutherford hadn't appeared by late Thursday evening she called the police.'
'Are we sure it's Rutherford?' asked Grant.
'The body matches her description but we need to go over and talk to Jardine now. Get someone to call the university or, perhaps better still, the Computer Science department and find out what they can: Rutherford's home address, a photograph if they have one, who directed her research, who her friends were. Tell them we think she's missing, but don't say we think she's dead. Not yet - not until we're absolutely certain it's her. I'll meet you in the car park in five minutes.'
Marchmont Road was a wide street with tall buildings on each side. The flat that Clare Rutherford and Katie Jardine shared was a light and airy second-floor apartment. The living room contained a sofa, a couple of armchairs and a TV, but as the flat was always rented out to students the furniture was neither expensive nor tasteful.
'When I got back on Wednesday afternoon and she wasn't here, I didn't think anything of it,' Katie Jardine was saying. She was short with rather wild dark hair. She wore blue jeans and a red sweater.
Jardine continued, 'But when she didn't come back on Wednesday night I got worried. I mean, we always told each other if we were going to be away for the night. She would at least have left a note. I'm sure she would.'
'Have you been in touch with any of her friends?' asked Logan.
'Yes,' said Jardine. 'Everyone I could think of. No-one saw her at the university on Wednesday or Thursday.'
'Boyfriends?' asked Grant.
'No.' Jardine shook her head and smiled at Grant. 'I mean, it's not as if guys aren't interested in her. She's very popular. But, well, she always says she doesn't want to get tied down in a relationship. Not yet anyway. She's from New Zealand. Her grandparents were Scots - that's why she came here to university. But even though she's been in Scotland quite a while, she hasn't decided if she wants to stay.'
'Have you looked round the flat and in her room? Has anything been taken?' asked Logan.
'Not that I can see. All her things seem to be here.'
'Do you have a photo of her?' asked Logan.
'No,' said Jardine, 'I don't. But there are quite a few photos in her room. There might be one of her there.'
'Does she ever wear a pink T-shirt and a dark blue skirt?'
Jardine's hand went up to her mouth 'Yes, sometimes,' she said, almost in a whisper. And as she spoke, a tear started down her cheek. 'You've found her, haven't you?'
Logan put her hand on Jardine's arm. 'We're not sure about anything just yet,' she said gently. 'Is it OK if we have a look in her room?'
When Jardine nodded through her tears, Logan looked at Grant who left the room to look round the rest of the flat.
Half an hour later, Logan and Grant were sitting in Logan's car on Marchmont Road. Grant was holding a list of the names and addresses of Rutherford's friends that Katie Jardine had given him. Logan was looking at a photograph of Clare Rutherford that Grant had found in her room.
'Apparently, Rutherford's supervisor is a guy called Dr David Balfour,' said Logan. 'He directs a lot of the research in the Computer Science department.'
Logan reached up to get her seat belt and pull it down.
'He's got an office in King's Buildings out on West
Mains Road,' she continued. 'I suggest we go and see him. We're going to need someone to look at the body and tell us for certain that it's Clare Rutherford. We can't really ask Katie Jardine, can we?'
'No,' said Grant. 'It would break the poor girl's heart.'
'At least we think it would,' said Logan. Grant looked at her sharply. 'I'm sure you're right,' she said, 'but we still need to check that Katie Jardine was at her parents' house on Tuesday night.'
'True,' said Grant. One of the reasons that Logan was such a good detective was that she was careful. She checked everything, even the obvious.
Logan looked at the photograph again for a moment and said, 'Perhaps we should think about giving this photo to the newspapers and television, and asking for help from the public. We've very little information so far. We don't know where she met her killer, where she was killed or why.'
Grant looked at Logan. She was staring out of the car window, watching two boys kicking a football along the pavement. She had a good relationship with journalists - well, with one journalist really. It was a relationship that had been helpful in the past.
Logan smiled at Grant and then started the car.
'OK. Let's go and see Dr Balfour. While we're getting there, use your phone. Get someone to go to the Usher Hall to find out about the concert on Tuesday evening. See if they can find out where Rutherford was sitting and who was sitting near her. Maybe she met someone at the concert.'
Grant took his phone out of his pocket and Logan headed the car south along Marchmont Road.
مشارکت کنندگان در این صفحه
تا کنون فردی در بازسازی این صفحه مشارکت نداشته است.
🖊 شما نیز می‌توانید برای مشارکت در ترجمه‌ی این صفحه یا اصلاح متن انگلیسی، به این لینک مراجعه بفرمایید.