سرفصل های مهم
فصل 08
توضیح مختصر
زمان مطالعه

8 دقیقه

سطح

خیلی سخت
دانلود اپلیکیشن «زیبوک»
این فصل را می‌توانید به بهترین شکل و با امکانات عالی در اپلیکیشن «زیبوک» بخوانید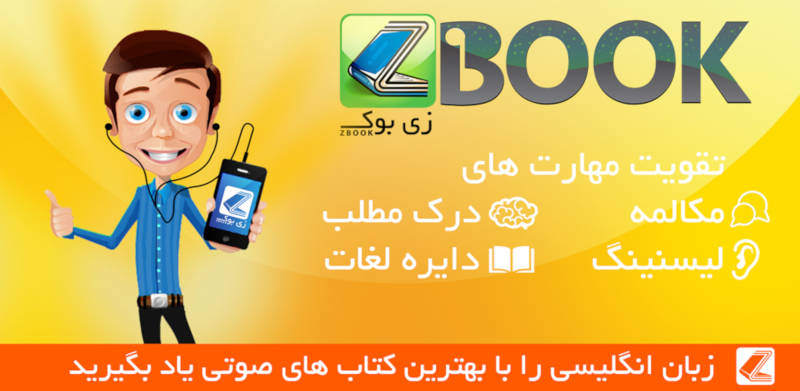 متن انگلیسی فصل
Chapter eight
The party at Hope Terrace
Late on Sunday evening there wasn't much traffic on the way across town to Hope Terrace. A cold wind had started to blow in from the east and most people were spending the evening inside, in the warm. Although Hope Terrace was in the Marchmont area, it was very different from the street where Clare Rutherford had lived. These were houses for the rich, not for students.
'You can almost smell the money,' said Grant, breathing in through his nose as he pushed the doorbell.
Kenneth Henderson answered the door wearing a light blue denim shirt, and dark blue jeans with a light brown leather belt. He had bright blue eyes and dark brown hair that was quite long and combed back over his ears. He was in his early thirties and handsome, and he knew it.
He opened the door wide, looked first at Logan, then at Grant and then back at Logan.
'Kenneth Henderson?' asked Logan.
'Yes…' said Henderson. 'Inspector Logan and Sergeant Grant,' said Logan. 'We'd like to ask you a few questions.'
'Sure. Of course! Come in! Come in!' said Henderson.
Logan and Grant walked through a large square hall into a bright room with a light wooden floor. The furniture was all light wood too, with bright blue and yellow covers on the chairs and the sofa. Logan noticed a photograph lying on one of the tables. It was of Henderson with an attractive young woman. They had their arms round each other and were laughing. Henderson waved towards the chairs.
'Sit down,' he said, sitting down in an armchair himself and looking at Logan. 'What's this all about?'
'I understand you had a party last night,' said Logan.
'Yes,' said Henderson. 'Oh! I hope the neighbours haven't been complaining about the noise again.'
'Not that I know of,' said Logan. 'But a young girl who came to the party hasn't been home since. Fran Stewart.'
'Fran!' said Henderson. 'Yes, she was here. She left fairly early, as I remember - about one o'clock. I happened to notice what the time was when she came to say goodbye. But nobody else left until about four in the morning.'
Henderson seemed quite relaxed.
'Did you know Clare Rutherford?' asked Logan suddenly.
'Oh God!' Henderson sat forward. 'You don't think… the same thing has happened to Fran?'
'We're keeping an open mind,' said Logan, watching him carefully, 'but we're giving it our full attention.'
'Well, yes. I can understand that,' replied Henderson, getting comfortable in the armchair again.
'So,' repeated Logan, 'did you know Clare Rutherford?'
'Well, sure. I knew who she was. But we never had anything to do with each other, professionally… or privately,' said Henderson, giving Logan a big smile.
'Who else was at your party?' asked Logan.
'People from the university,' said Henderson. 'Students, teachers.'
'David Balfour?' asked Grant.
'Yes, David was here for a time.' Henderson smiled again. 'But he's not really a party animal. He probably left early.'
'What do you mean, probably?' asked Grant.
Henderson looked at Grant. Grant was sixty with thick black hair and a large black moustache. His clothes, as always, looked rather old: a blue jacket and grey trousers. He did not look much a party animal either.
'Well, I don't check when my guests arrive and leave,' said Henderson. 'And some people just leave when they want to go home. They don't come and say goodbye. Anyway, sometimes I can be difficult to find.' Again he looked at Logan, raised his eyebrows and gave her a big smile. 'I sometimes end up in the bedroom.'
Logan looked at Henderson but did not smile. She was attractive and she knew it. But being attractive was not always a help to a police officer. Because she was good- looking, people did not always take her seriously. She did not like it when that happened.
'Your girlfriend?' She pointed at the photograph on the table.
'Ex-girlfriend,' said Henderson, stretching lazily and putting his hands behind his head. Still looking at Logan, he continued, 'The position of girlfriend is open at the moment. It's a great opportunity for the right woman.'
'A difficult position to fill, I would think,' she said rather sharply.
Grant looked across. Logan never got angry, even when questioning difficult people. But there was always a first time.
Henderson laughed and looked a little uncertain.
'Perhaps you'd be kind enough to give Sergeant Grant a list of everyone who was at your party,' said Logan. Then she stood up and started looking at the pictures and the books in the room, her lips pressed tightly together. In a little pile she found three photographs. She picked the photos up and looked at them: Henderson with three different young women. "Obviously the position of girlfriend wasn't so difficult to fill - even though Henderson was, in her opinion, far too pleased with himself. Silently Logan warned herself to be careful. She must not allow any dislike of Henderson to affect the investigation.
She heard Henderson finish the list of names.
'I understand Ms Stewart was a research assistant. What was she like?' asked Logan, looking down at Henderson.
'Hard-working,' replied Henderson thoughtfully. 'Hard-working and not much fun. A bit too serious really.' Then he smiled at Logan. 'I mean, I invited her because I work with her, but I was surprised when she turned up. She really needs someone to show her how to have a good time.'
Logan said nothing. She just placed the photos carefully on the table by Henderson's chair.
'Thank you for your help,' she said. 'We'll be back if this becomes a murder investigation.'
Logan said nothing on the way back to the London Road police station. Neither did Grant. When they arrived there, it was almost nine o'clock.
As Logan turned off the car engine, she asked, 'What have you found out about David Balfour?'
'Only that he doesn't have a criminal record,' said Grant. 'But I've got a cousin who works in the university and I'm meeting him for a drink in half an hour.'
'Ask him about Henderson, too,' said Logan.
مشارکت کنندگان در این صفحه
تا کنون فردی در بازسازی این صفحه مشارکت نداشته است.
🖊 شما نیز می‌توانید برای مشارکت در ترجمه‌ی این صفحه یا اصلاح متن انگلیسی، به این لینک مراجعه بفرمایید.